Raiders Silver & Black Watch Party
Calling ALL Raider Nation!!! The Raiders are finally at home in Las Vegas where they belong, and we don't want you to miss a moment of the excitement! Come to the Raiders Silver & Black Watch Party for a chance to win Weekly Prizes, get epic swag & loot, and meet Gorilla Rilla every Raiders game day at the Westgate Cabaret and cheer on your Las Vegas Raiders to Victory!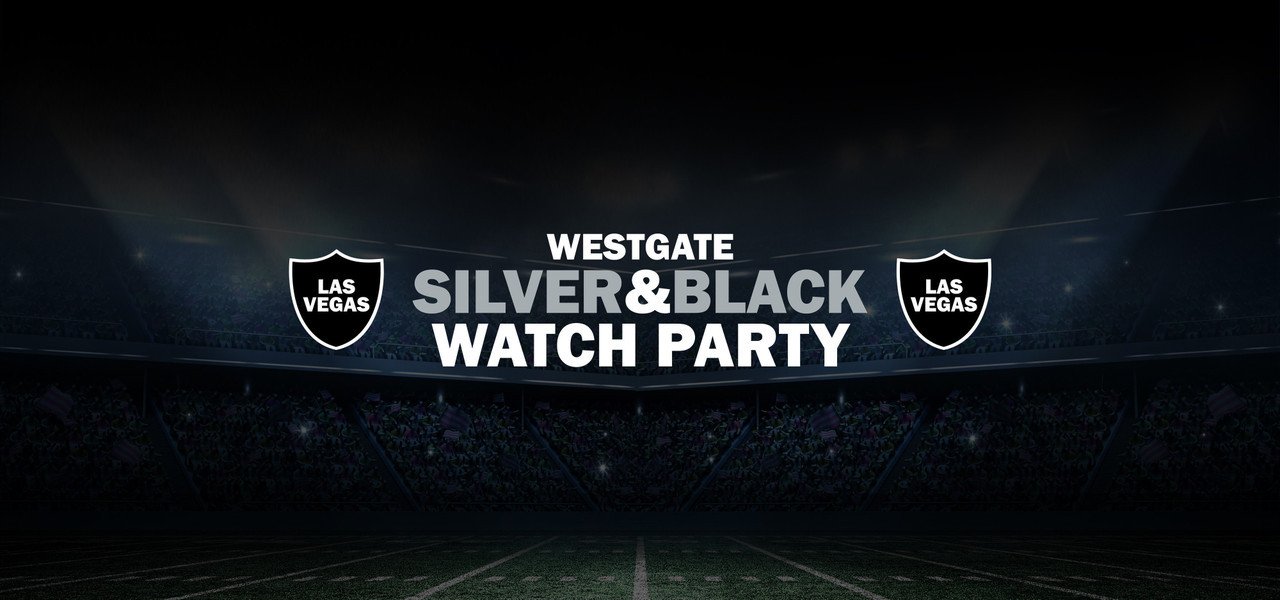 Silver & Black Watch Party
Highlights
Game Day: Based on Raiders Game Schedule (See Below)
Location: Westgate Cabaret
Prizes: Weekly Prizes, gifts and meet "Gorilla Rilla" every game day
Admission: Free to the Public
WestgateCARES so you can Cheer and Celebrate with peace of mind knowing your Safety is Westgate Resorts number one priority.
| | | | |
| --- | --- | --- | --- |
| Location | Dates | Times | Team |
| Westgate Cabaret | 10/25 | 5:20PM | Tampa Bay Buccaneers |
| Westgate Cabaret | 11/01 | 10:00AM | Cleveland Browns |
| Westgate Cabaret | 11/08 | 1:05PM | Los Angeles Chargers |
| Westgate Cabaret | 11/15 | 1:05PM | Denver Broncos |
| Westgate Cabaret | 11/22 | 5:20PM | Kansas City Chiefs |
| Westgate Cabaret | 11/29 | 10:00AM | Atlanta Falcons |
| Westgate Cabaret | 12/06 | 10:00AM | New York Jets |
| Westgate Cabaret | 12/13 | 1:05PM | Indianapolis Colts |
| Westgate Cabaret | TBD | TBD | Miami Dolphins |
| Westgate Cabaret | 01/03 | 1:25PM | Denver Broncos |
X
Westgate Las Vegas Resort & Casino