Raiders Silver & Black Watch Party
Returning September 2021 to kick off the season the Westgate Silver & Black Watch Party. Incredible food and drink specials, Silver & Black fans will have the opportunity to win Weekly Prizes
Calling ALL Raider Nation!!! The Raiders are finally at home in Las Vegas where they belong, and we don't want you to miss a moment of the excitement! Come to the Raiders Silver & Black Watch Party for a chance to win Weekly Prizes, get epic swag & loot every Raiders game day at the Westgate Cabaret.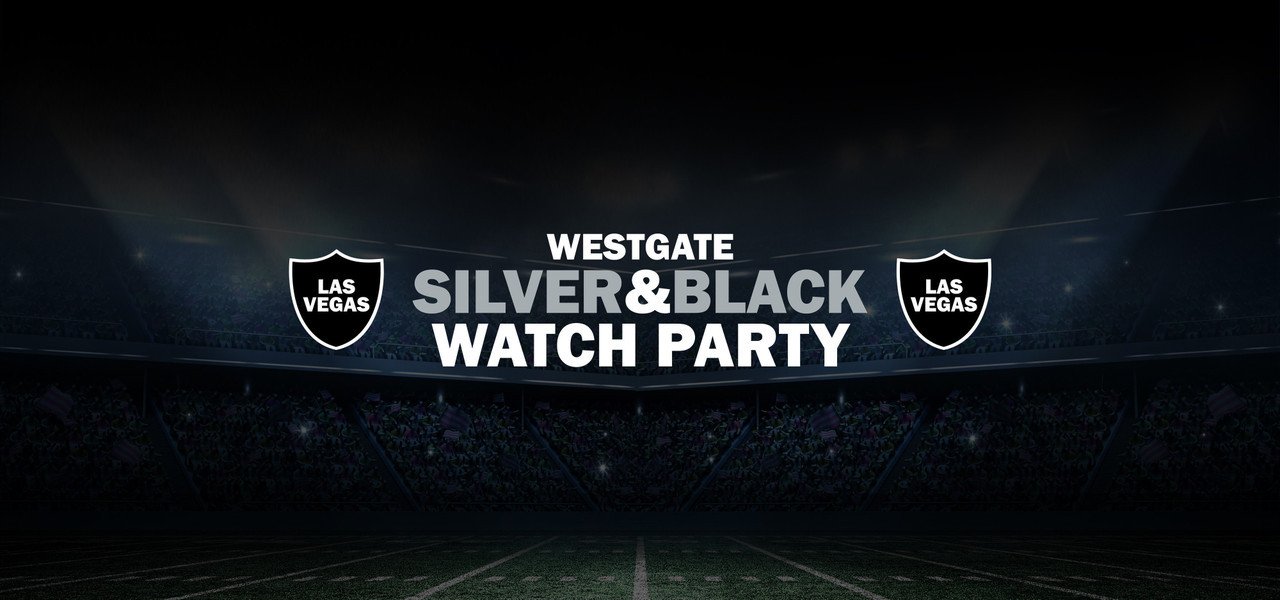 Silver & Black Watch Party
Highlights
Game Day: Based on Raiders Game Schedule (See Below)
Location: Westgate International Bar
Prizes: Weekly Prizes, gifts and meet "Gorilla Rilla" every game day
Admission: Free to the Public
WestgateCARES so you can Cheer and Celebrate with peace of mind knowing your Safety is Westgate Resorts number one priority.
X
Westgate Las Vegas Resort & Casino