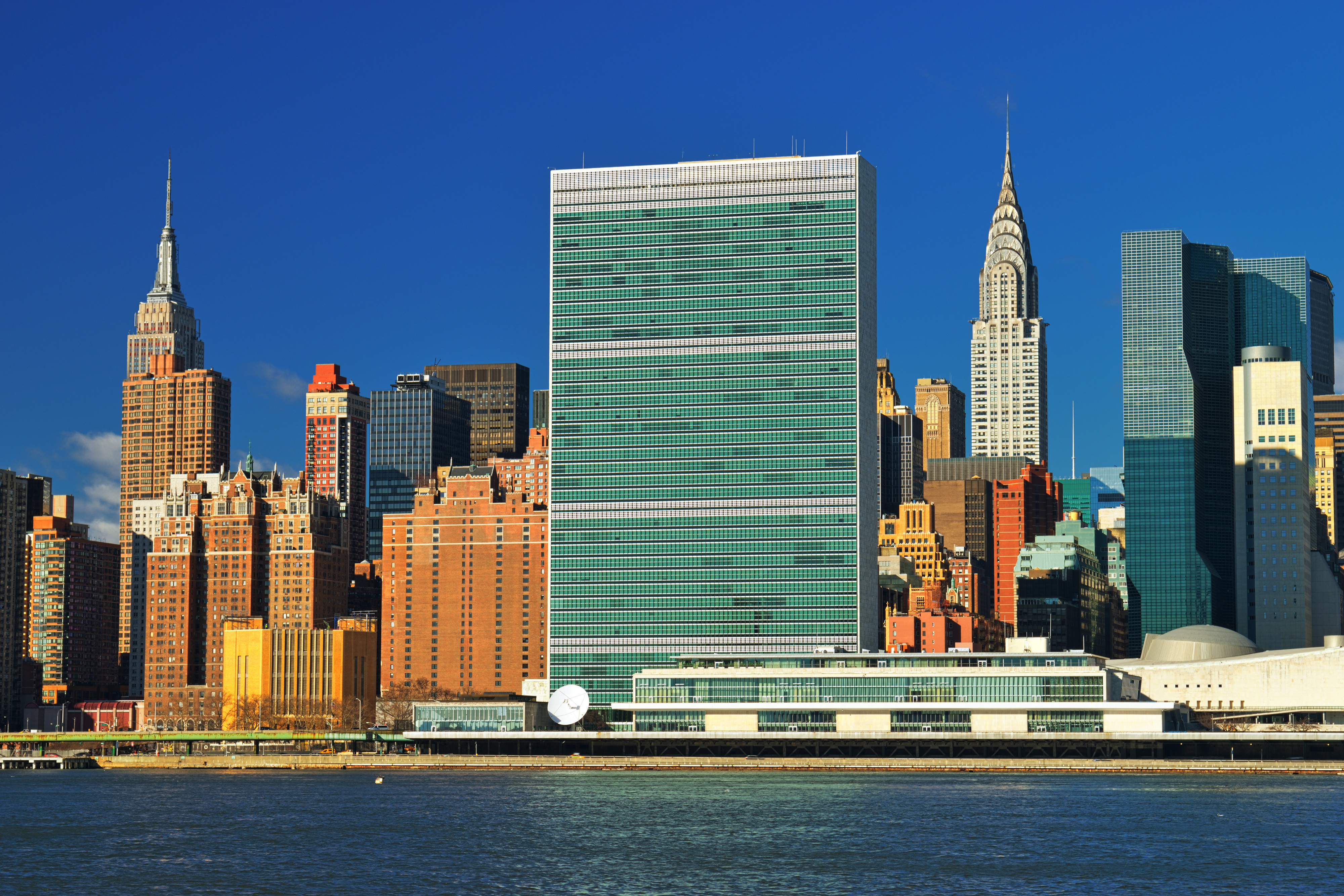 U.N. General Assembly 2021 Room Blocks
Looking for UN General Assembly 2021 room blocks at New York City hotels near Grand Central Station, The United Nations or Midtown East? Westgate New York Grand Central is located on the East side of 2nd Avenue on 42nd Street in Midtown East, New York City, only steps away from the United Nations General Assembly located one block East. Explore groups booking options and room block rates for the upcoming United Nations General Assembly in 2021(UNGA 2021) and stay with a hotel that's literally right around the corner from the United Nations!
Need Group Room Blocks For UNGA 2021?
Checking rates on large hotel room blocks for this year's UNGA 2021? Midtown East hotels room blocks for the United Nations General Assembly event often lack sufficient inventory for this time period to make your group booking work as a single block or they're located too far away from The United Nations to be convenient for delegates, team and personnel to facilitate the logistics between hotel and UNGA events. When your UNGA hotel booking in NYC depends on finding the best group room rates NYC has to offer, there's no substitute for Westgate! From location to logistics, your stay at Westgate New York City is best place to base your General Assembly group. We offer the following:
Unbeatable group rates on room blocks

Hassle-free location that's already inside all security checkpoints (East of 2nd Avenue)

Easy access to The United Nations just steps away from your room

Group booking incentives and perks
Want to know more? Submit your Request for Proposal (RFP) and UNGA 2021 stay dates and we'll start the discussion!
X
Westgate New York Grand Central