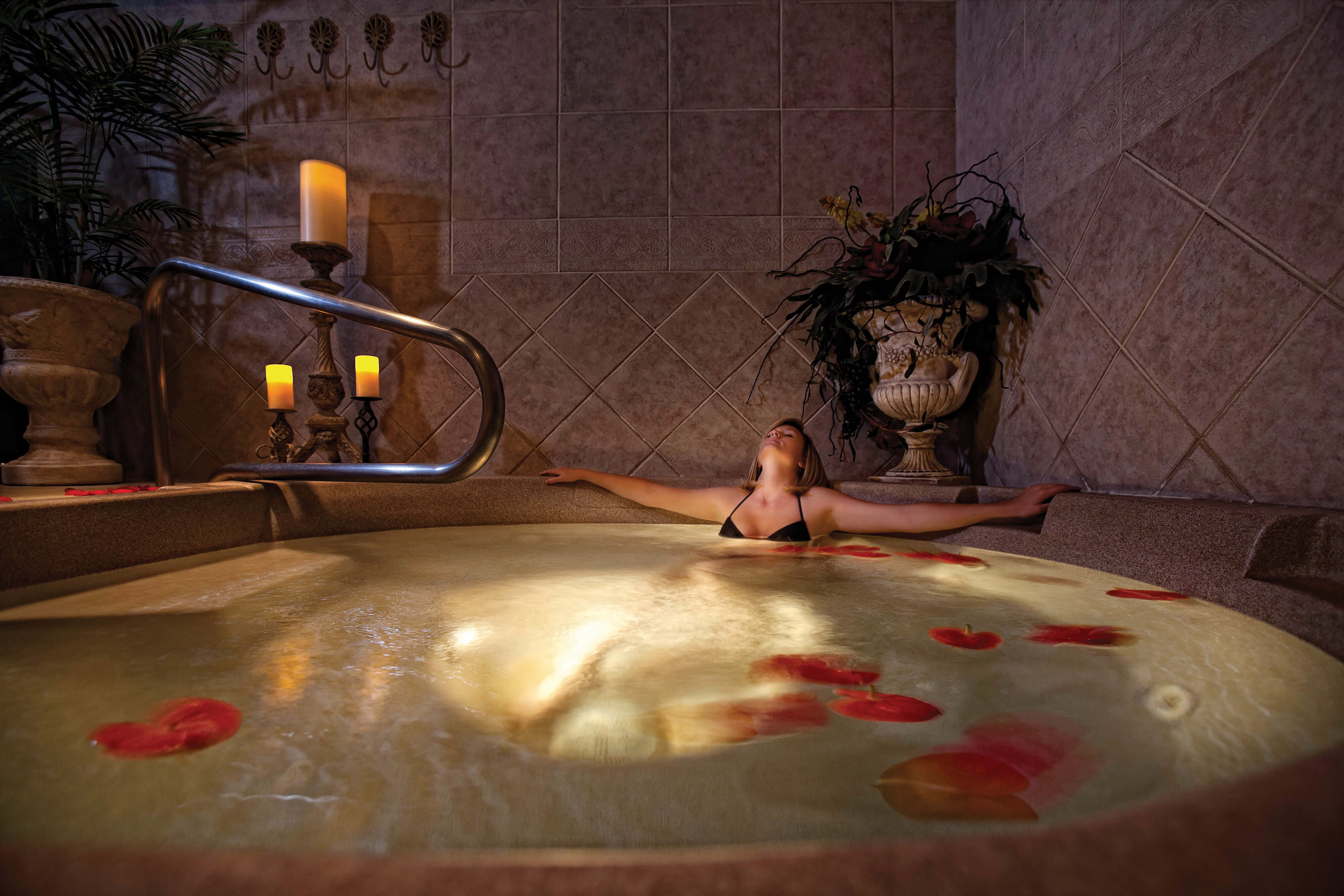 Serenity Spa by Westgate
Treat yourself to a sweet escape at our award-winning Serenity Spa by Westgate. Our innovative treatments offer head-to-toe indulgence that rejuvenate body, mind, and soul. Let our team of wellness experts pamper you like royalty with soothing treatments, age-defying facials, full-body massages, manicures, pedicures, and body wraps that melt away stress and induce deep relaxation.
Please note that our Serenity Spa & Fitness Center will be under renovation starting mid-September 2022. During this time, we will be taking reservations for spa services in the main lobby (Spa located in temporary location). Fitness Center will be completely closed until the scheduled reopening date in December of 2022.
Hours: Mon. | Tues. | Wed. | Thurs. | Fri. | Sat. | Sun.
Serenity Spa by Westgate
Experience true mountain healing at Serenity Spa by Westgate. Whether your goal is to relax and indulge your senses, combat the effects of aging, improve your fitness and wellness regime, or enhance your inner beauty, Serenity Spa by Westgate will provide the self-renewal you need.
Serenity Spa by Westgate offers more than 50 world-class spa services, including facials, manicures and pedicures, body wraps and massage treatments found nowhere else in the world. Our spa professionals are licensed and trained in the most current techniques to provide maximum benefits, so you get the best results from your treatments. We are located on the bottom floor of the 1000 building.
X
Westgate Smoky Mountain Resort & Water Park