Looking for Cocoa Beach Resorts With Water Parks?
Splash into a good time at Wakulla Falls Water Park. Our state-of-the art water park is always a hit with the kids and grown ups alike. We have one of the largest lazy river attractions at any Florida resort, a children's splash pad with water slides, and a huge pool for the entire gang to get wet, wild and have a great time.
Wakulla Falls Water Park
The Water Park contains a Pool, Lazy River and Kid's Splash Pad with hours of endless fun! The Lazy River is a 335-foot loop at a 3' max depth that meanders through a tropical landscape carrying you on an endlessly tranquil journey. We provide all riders with a single tube to make their journey down the Lazy River comfortable and serene.
The Kids Splash Pad fun water slides and water games. The splash pad is perfect for kids to enjoy a break from the nearby beach..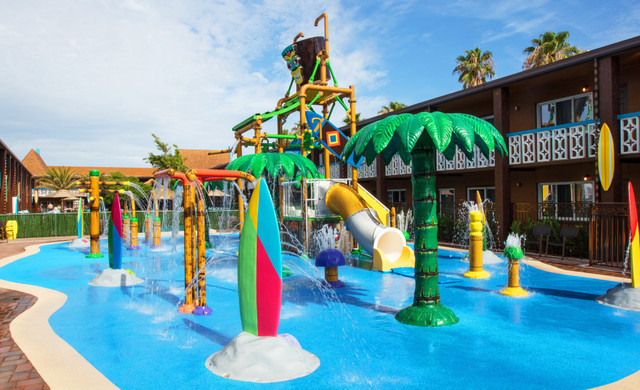 Children's Splash Pad
Our children's splash pad is completed with small water slides and plenty of fun to cool down on hot summer nights.
Makua Lanai Adult Relaxation Zone
Pool
X
Westgate Cocoa Beach Resort