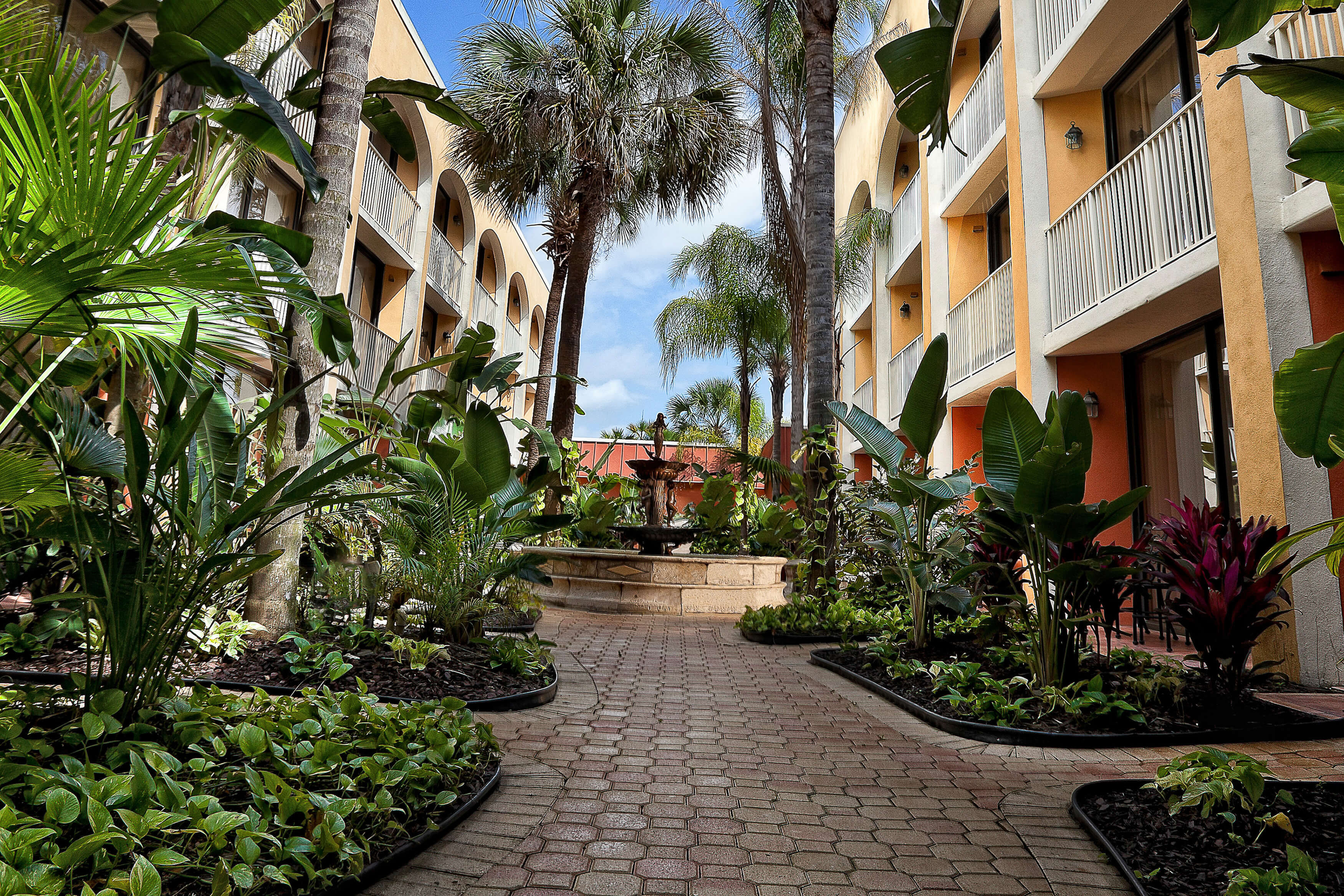 Westgate Towers Resort has temporarily closed resort operations
Updated 12/17/2020
All guests who had a reservation scheduled during the period of closure have been automatically booked to our sister resort, Westgate Vacation Villas Resort, less than 5 minutes away. We apologize for any convenience this may cause, but hope this heightens your vacation experience, as you can enjoy additional amenities and a guest experience in accordance with the CDC's guidelines on social distancing. All the accommodations at our sister properties feature spacious villas with partial or full kitchens, and an abundant on-property activities for families to enjoy. If you wish to modify or cancel your recently upgraded reservation, please contact us at 888-852-2959.
WestgateCARES is our enhanced health and safety plan, developed in response to the current COVID- 19 pandemic. It's an important part of our ongoing commitment to ensure the health and well-being of all our guests, Team Members and communities. When you visit www.WestgateCares.com you'll be able to view all of our detailed policies, procedures and protocols highlighting everything we're doing and what you can expect during your upcoming visit. We are continually reviewing and upgrading these policies, so be sure to check back regularly for any additions or enhancements.
Flexibility On Your Travel Plans
Westgate Towers Resort recognizes the need for flexibility in your travel plans during this time of uncertainty as a result of the COVID-19 (Coronavirus) pandemic. Westgate Resorts will temporarily be changing its rental cancel policy to "24 hour prior to arrival" (by 4pm the day before arrival). This policy change will be in effect until 05/20/2021. The travel period for this change is now through 05/20/2021. Policy update does not apply to group sales bookings. Please contact your group sales manager for more details.
What Is Westgate Towers Resort Doing Differently?
Even before the Coronavirus reached any of the destinations where we operate, we implemented a detailed action plan that includes the following:
We adapt to our changing environment: Westgate Resorts requires that all guests & visitors to our resorts wear face masks while inside our interior public spaces, restaurants & retail outlets. For those guests who do not have one, face masks will be provided upon their arrival to our resort.

We are in constant communication: We have open lines with our Team Members to reinforce our personal hygiene and public area cleaning procedures in both guest-facing and back-house areas. All departments have implemented hand washing or sanitizing procedures, as well as hygiene protocols to take place multiple times during a Team Member's shift.

We keep it clean: All public and guest areas receive regular and extensive sanitization and deep cleaning protocols with the use of CDC Recommended Cleaners and Disinfectants. Our cleaning staff has been provided with Disinfectant Wipes/Clorox Bleach Germicidal Wipes and Purell Surface Sanitizer for routine cleaning of all guest and Team Member touch points.

We make it easy to stay clean: Additional hand sanitization stations have also been deployed throughout our resorts and corporate facilities.

We are cautious: All Westgate Team Members who exhibit any "flu-like" symptoms have been prohibited from reporting to work until after they seek medical treatment and receive a "return to work authorization" from their physician.

We're following travel protocols: All Team Members have been instructed to not travel to any destination that is experiencing outbreaks of the virus, and if they do, they will be subject to a 14-day self-quarantine.