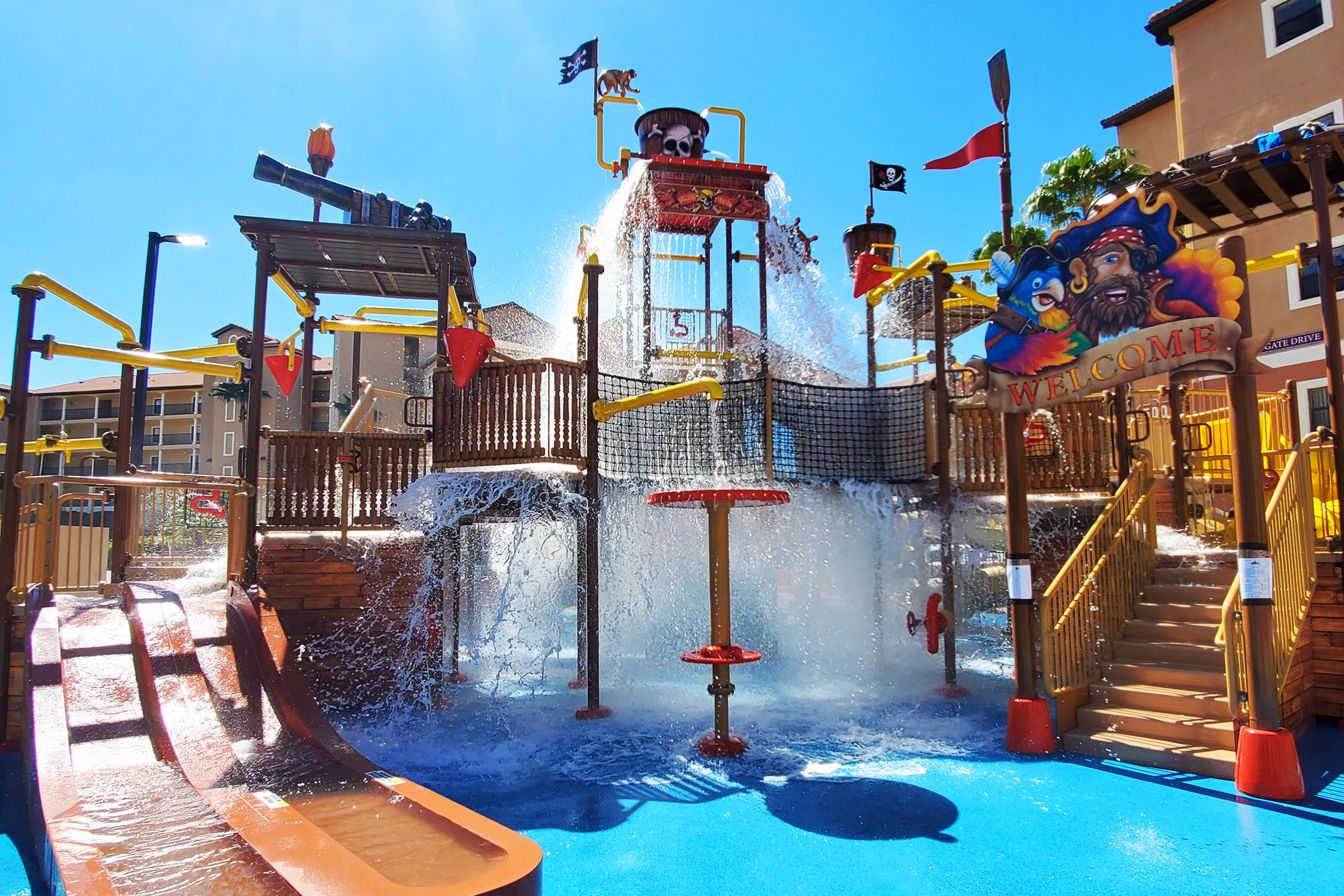 Treasure Cove Water Park
NOW OPEN! Get ready for an adventure of a lifetime at Treasure Cove Water Park! Spend a day and enjoy family-friendly fun at Orlando's newest water park. Get soaked, cool down, relax, enjoy a snack, or your favorite drink – there's something for everyone to love just steps away from their room. So, whether you like wave pools, waterslides, splash pads, or lazy rivers, come early, leave late, we've got more smiles per gallon coming your way!
Hours:
Treasure Cove Water Park
Westgate owners and *guests staying on property can enjoy our Brand-New amazing Pirate themed water park, surrounded by a splash pad, and featuring a 41,000 plus gallon Wave Pool, Two 30 foot-high dual Water Slides, Lazy River and Rikki Tiki Tavern. Kids of all ages can cool down at the splash pad, roll around with the waves in the Wave Pool, or shoot down the adrenaline filled 30 foot water slides, providing hours of splashtastic excitement. Or simply chill out on the Lazy River and grab your favorite cocktail at Rikki Tiki Tavern. Our spacious poolside cabanas are designed for your enjoyment and relaxation. Full-day rentals are available, Rates vary by season and cabana size. For more information or to make a reservation for a private cabana, contact the Concierge at Ext. 8045 or visit the ticket booth at Treasure Cove Water Park. At Treasure Cove Water Park there is something for everyone and your memories are sure to be unforgettable.
Note: *Resort guests (non owners) must purchase water park tickets for Treasure Cove Water Park. Lifeguards are always on duty at the water park.
X
Westgate Lakes Resort & Spa