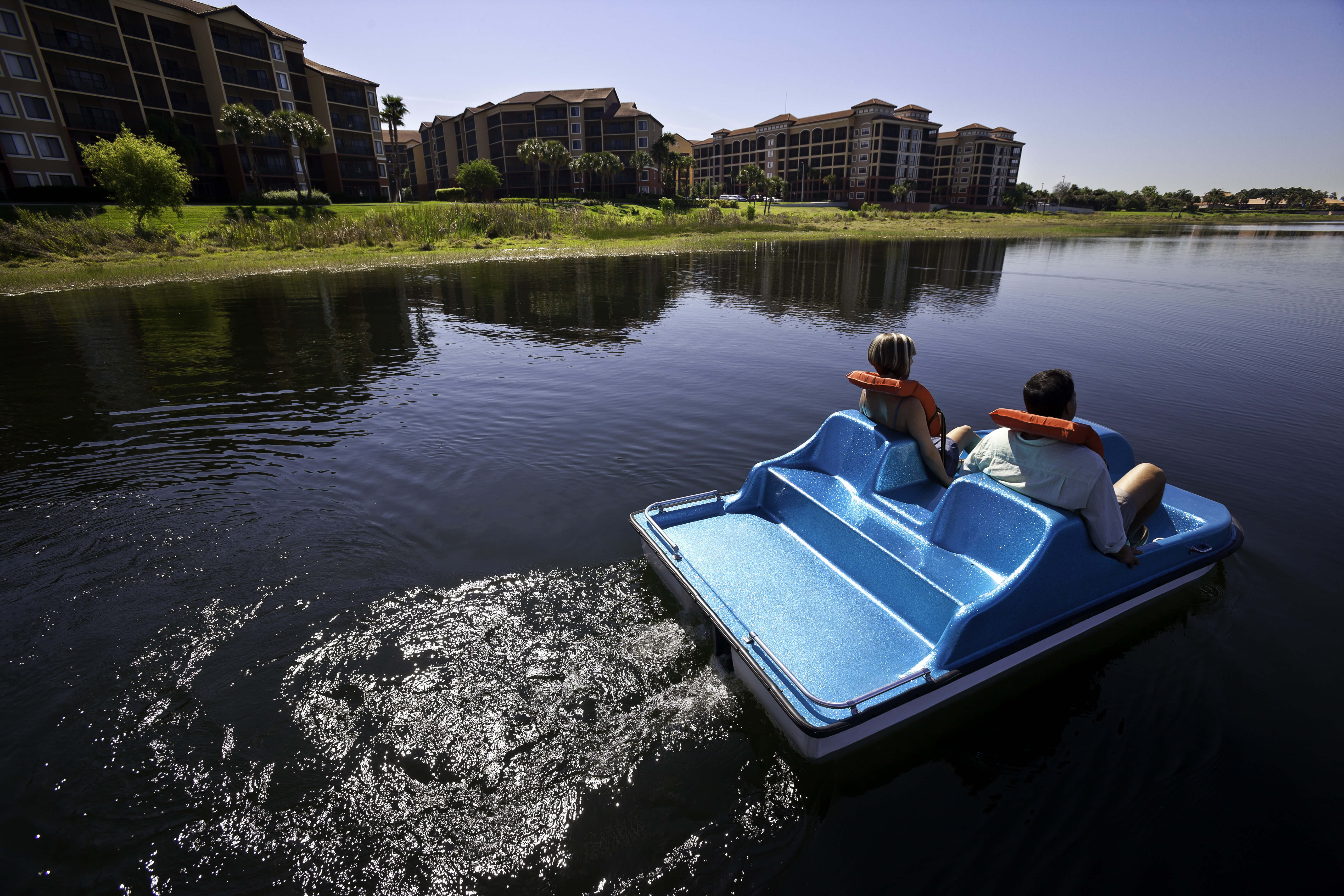 Paddle Boat Rentals
There is no better way to experience unadulterated serenity than a paddleboat ride on our slow-moving lake. Every angle showcases beautiful resort views of the Palace that take your breath away. Rent a boat, explore the water, and enjoy a unique perspective which proves that the simplest things bring the greatest pleasure.
Open | Hours: 9:00am - 5:00pm
Paddle Boat Rentals
Enjoy a sunny afternoon with a loved one, or just your thoughts, as you rent a paddle boat and enjoy the serenity of our private lake. You may be minutes from Orlando's world-famous theme parks, but Westgate Resorts knows a luxury vacation means relaxation. Rent a paddle boat and understand what so many have discovered already with Westgate: that you can have it all on your Central Florida vacation.
Open | Hours: 9:00am - 5:00pm