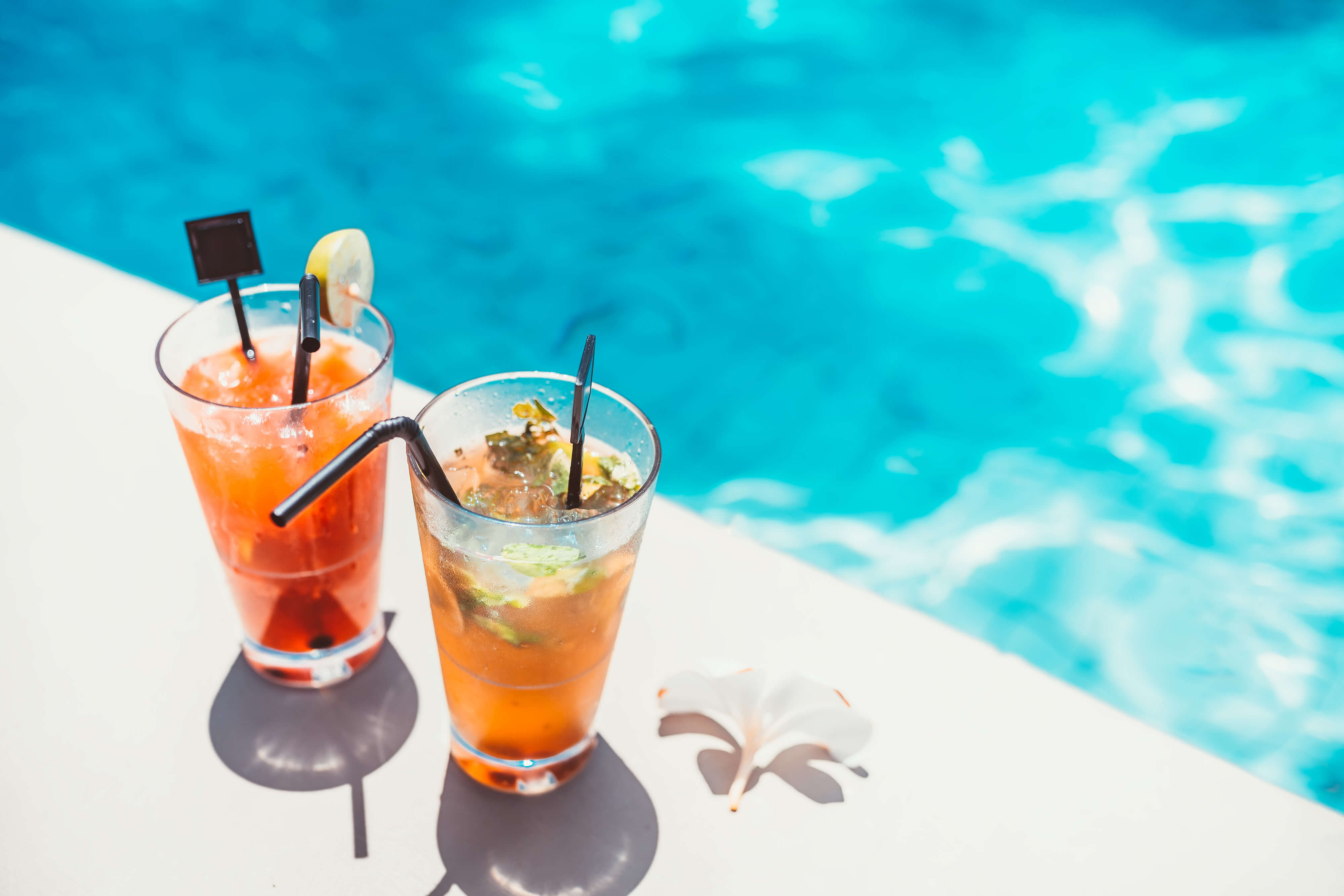 Poolside Bars
They say there's no place like home, but we disagree. Nothing tops taking a refreshing dip or laying by the pool, sipping your favorite cocktail, draft beer, soda, or specialty drinks made to perfection at the Poolside Bar. Sounds perfect for me-time or hanging out with family or friends? This is what a vacation day looks like at Westgate Vacation Villas.
Hours of Operation*: Banana Cabana: 12:00pm - 6:00pm Daily | Sea Dogs: 11:30pm - 5:00pm Daily | Crow's Nest: 11:30pm - 5:00pm Daily | Jolly Rodgers Galley: 11:30pm - 5:00pm Daily
*Weather Permitting
Poolside Bars
Several of the 14 heated outdoor pools available to guests of Westgate Vacation Villas Resort feature Poolside Bars where you can enjoy a specialty drink, draft beer or soda. One of our most popular Florida Poolside Bars is the laid-back Banana Cabana at Pool #13. It's the ideal place to relax and unwind after a fun-filled day visiting area attractions! Check out Banana Cabana [Menu - PDF] or Parrot Cove [Menu - PDF] for a refreshing beverage as you kick back and relax.
Our Shipwreck Island poolside bars - Jolly Roger's Galley, Crow's Nest and Sea Dogs Bar - are located on both decks of the water park for a convenient lunch, a quick snack, tropical drink or draft beer. (Shipwreck Island admission is required for dining at the water park.)
X
Westgate Vacation Villas Resort