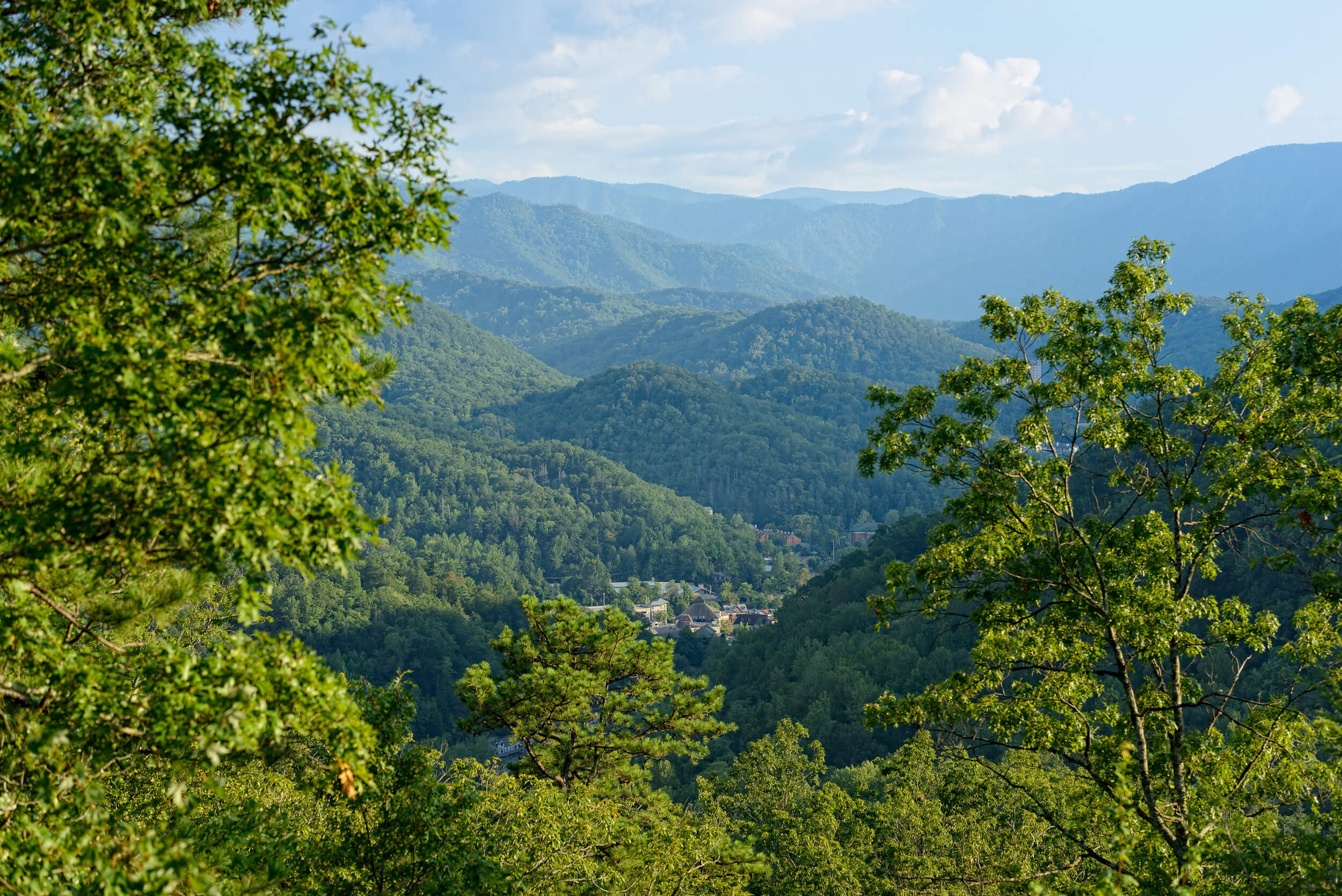 Top 10 Reasons to Book Your Dream Vacation at Westgate Smoky Mountain Resort & Spa
Discover natural beauty, and make the most of your vacation with this list of the 10 Best Things to Do in Gatlinburg, TN!
#1 – Prime Central Location in the Scenic Great Smoky Mountains
Adjacent to Great Smoky Mountains National Park, the most visited national park in the United States, Westgate Smoky Mountain Resort & Spa in Gatlinburg, Tennessee, also provides easy access to Gatlinburg, Pigeon Forge and Sevierville attractions such as Ripley's Aquarium of the Smokies and Dollywood, as well as plenty of outdoor recreational opportunities such as hiking and whitewater rafting. If you're looking for the best Smoky Mountain resort Gatlinburg TN has to offer, then Westgate Smoky Mountain Resort & Spa is your top destination!
#2 – Upscale, Spacious Villa Accommodations
Guests of Westgate Smoky Mountain Resort & Spa can choose from a variety of accommodation choices to suit their needs – ranging from cozy Studio Villas to oversized Five-Bedroom Villas (that boast 3,600 square feet and sleep up to 20 guests!) with all the comforts of a fully furnished home.
#3 – World-Class Wild Bear Falls Water Park
With more than 60,000 square feet of fun for all ages, this mountain-themed Wild Bear Falls family indoor water park at Westgate Smoky Mountain Resort & Spa offers a state-of-the-art retractable roof, thrilling waterslides, lazy river, treehouse play feature, snack bar and much more. Discover the #1 choice for families around the country for indoor water park resorts in Tennessee!
#4 – Award-Winning Smokehouse Grill
For a relaxed, moderately priced, casual dining experience, nothing beats the Westgate Smokehouse Grill at Westgate Smoky Mountain Resort & Spa. Westgate Smokehouse Grill features a diverse menu that includes St. Louis-style BBQ ribs, smoked beef brisket, pulled pork, chicken, steaks, pasta, seafood, burgers, New York-style pizza, sandwiches and salads.
#5 – Luxurious Serenity Spa by Westgate
Indulge, relax and rejuvenate at Serenity Spa by Westgate at Westgate Smoky Mountain Resort & Spa. Serenity Spa by Westgate offers more than 50 world-class spa services, including facials, manicures, pedicures, body wraps and massage treatments, making it the select choice of spas in Gatlinburg TN!
#6 – State-of-the-Art Fitness Center
Ideally located on the second floor of Wild Bear Falls Water Park at Westgate Smoky Mountain Resort & Spa, the Fitness Center features a wide selection of cardio equipment.
#7 – 24-Hour Marketplace
Enjoy the convenience of a local grocery store at the onsite Smoky Mountain Marketplace at Westgate Smoky Mountain Resort & Spa. The Smoky Mountain Marketplace carries a variety of groceries, dairy items, freshly baked goods, daily lunch specials, sandwiches, salads, snacks, sodas, sundries, souvenirs and more, making it a tasty top pick of all Tennessee resorts!
#8 – Mason Jar Lounge
Relax and unwind with your favorite cocktail at the Mason Jar Lounge at Westgate Smoky Mountain Resort & Spa. Known as Westgate's Smoky Mountain Brewery Restaurant, the Mason Jar Lounge offers full bar service and a bar menu of snacks and appetizers, as well as a daily Happy Hour.
#9 – Nine-Hole Miniature Golf Course
The forest-themed Mini Golf Course at Westgate Smoky Mountain Resort & Spa provides a multitude of entertaining obstacles and challenges, along with scenic views of the Smoky Mountainside. Test your skills at the nine-hole Mini Golf Course, which offers the perfect locale to enjoy quality time with your friends and family!
#10 – Quick Dining on the Go
In addition to Westgate Smokehouse Grill, Westgate Smoky Mountain Resort & Spa boasts several quick-service dining options, including the Roaring Fork Snack Bar and Smoky Mountain Ice Cream Shop. Room service is also available with a menu that features pizzas, burgers, BBQ, appetizers, salads and more.