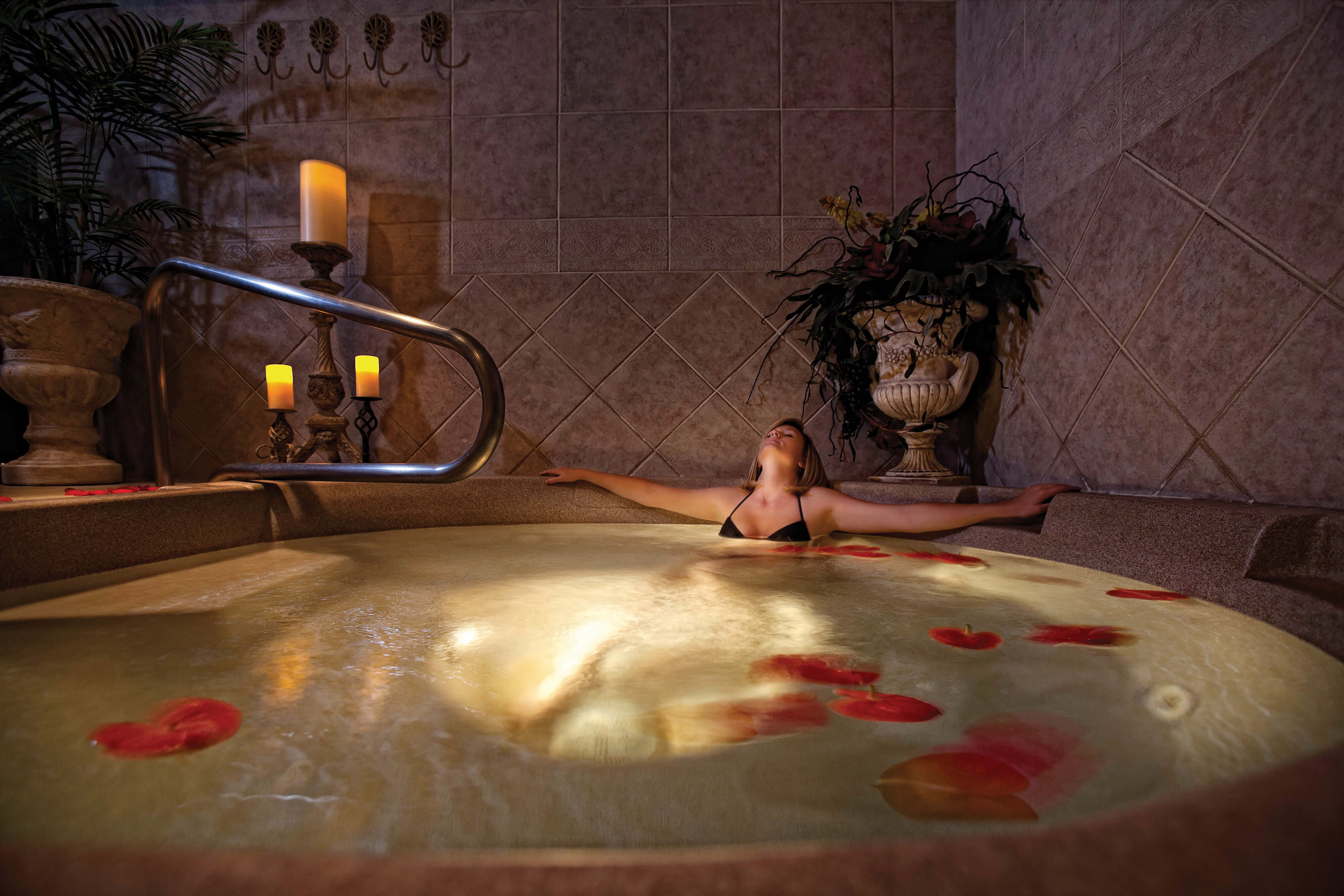 Serenity Spa by Westgate
Treat yourself to a sweet escape at our award-winning Serenity Spa by Westgate. Our innovative treatments offer head-to-toe indulgence that rejuvenate body, mind, and soul. Let our team of wellness experts pamper you like royalty with soothing treatments, age-defying facials, full-body massages, manicures, pedicures, and body wraps that melt away stress and induce deep relaxation.
Hours: Mon. | Tues. | Wed. | Thurs. | Fri. | Sat. | Sun.
Health & Safety Advisory
Due to the pandemic, we have made changes to our offerings to ensure the health and safety of our guests and team members.
Services are temporarily limited to Manicures, Foot Massages, Body Massages and Brow Treatments.

Temperature screenings will be done upon arrival.

Masks and other protective equipment are required by the State to protect our Team Members and Guests. These are available as needed.

Opening hours have been adjusted to reduce the number of guests in our communal areas.

Steam rooms, saunas, and whirlpools have been temporarily closed.

Signs have been posted throughout the resort to promote our sanitation and hygiene efforts.
The Serenity Spa Team
Serenity Spa by Westgate
Experience true mountain healing at Serenity Spa by Westgate. Whether your goal is to relax and indulge your senses, combat the effects of aging, improve your fitness and wellness regime, or enhance your inner beauty, Serenity Spa by Westgate will provide the self-renewal you need.
Serenity Spa by Westgate offers more than 50 world-class spa services, including facials, manicures and pedicures, body wraps and massage treatments found nowhere else in the world. Our spa professionals are licensed and trained in the most current techniques to provide maximum benefits, so you get the best results from your treatments.
X
Westgate Smoky Mountain Resort & Water Park