Rebuilding Westgate Smoky Mountain Resort & Spa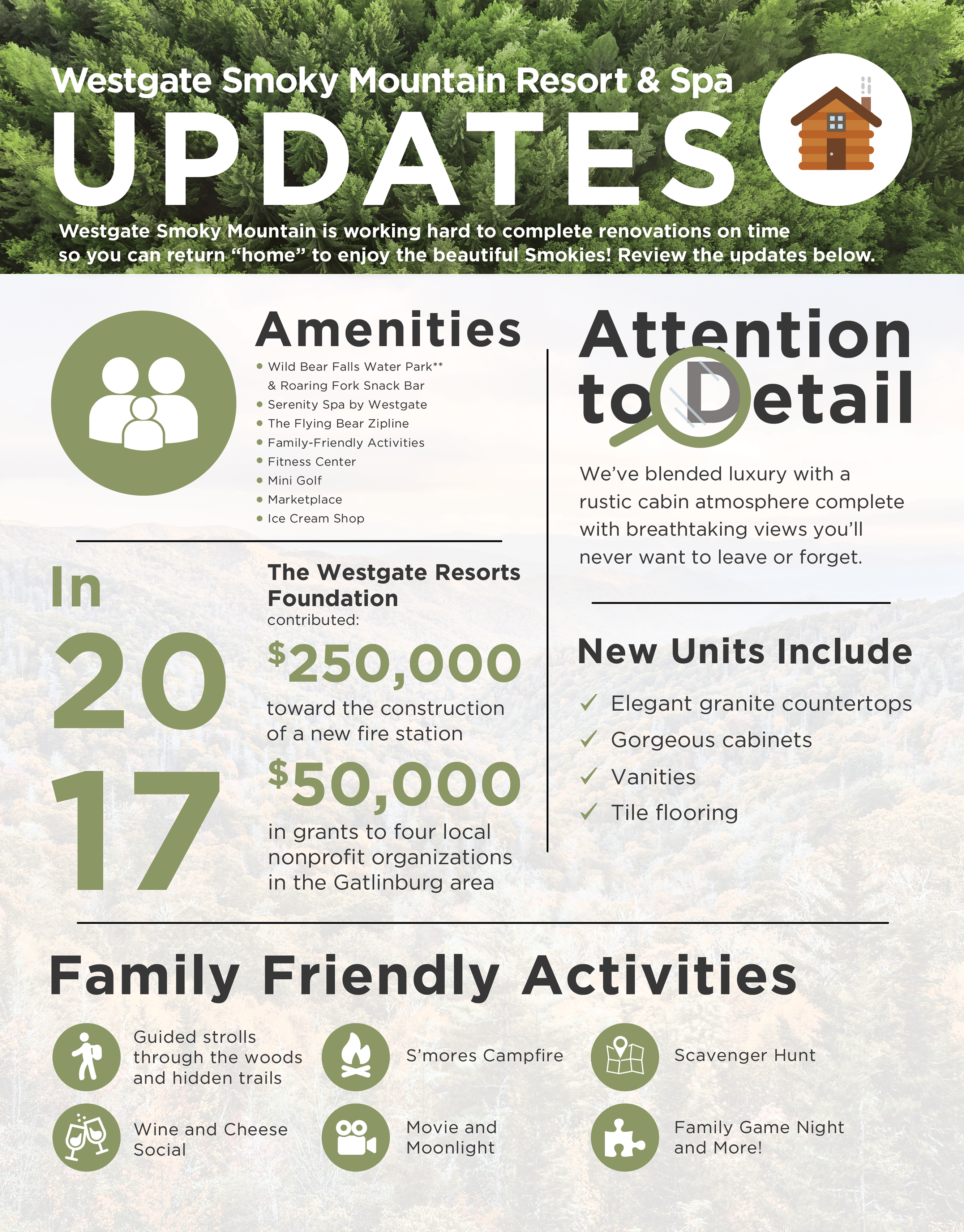 Monday, November 28, 2016, Westgate Smoky Mountain Resort & Spa was severely affected by wildfires. In total, 652 units and 70 of the 90 buildings at the resort were destroyed in the wildfire; however, 356 units and many of the amenities were unaffected by the blaze, including the resort's 60,000 sq.ft. Wild Bear Falls Indoor Water Park, Marketplace, fitness center, swimming pool and original check-in building.
Reconstruction of the damaged units is already underway and "the property will be rebuilt to an even better standard than before," according to David Siegel, president and CEO of Westgate Resorts. "You can be assured that the resort will be back bigger and more beautiful than ever, and we look forward to serving our owners and guests for years to come."
You can follow our rebuilding progress below or by following us on Facebook.