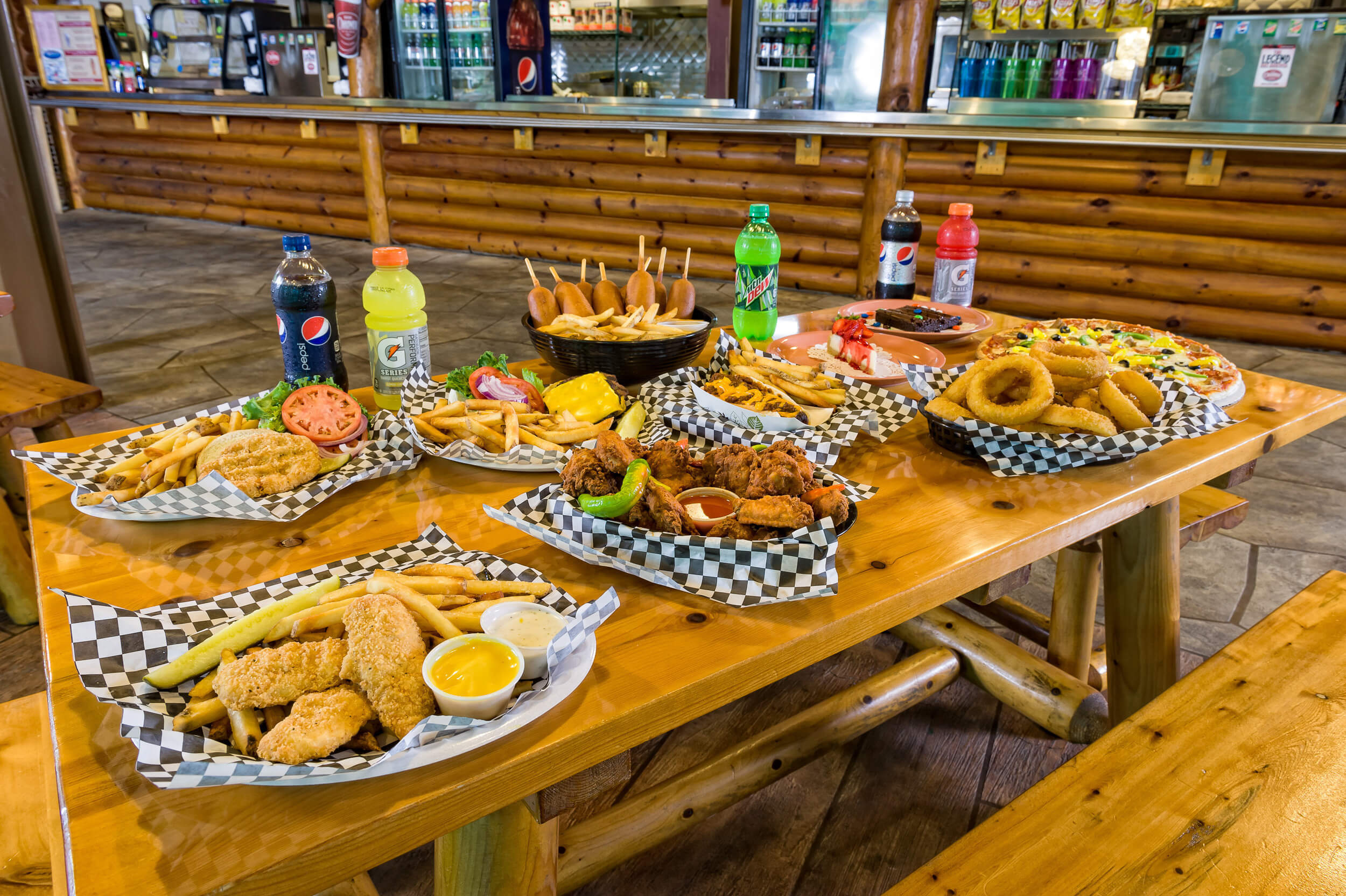 The Roaring Fork Snack Bar
Swing by and dive into a deliciously robust lunch served in casual elegance and inviting atmosphere. If you're looking for a light lunch or delicious grab-and-go meal, Roaring Fork offers appetizers, flatbreads, sandwiches, salads, and specialty drinks to satiate your appetite.
Hours: Open daily, 12:00 p.m. - 6:00 p.m.
The Roaring Fork Snack Bar
Nothing beats lunch at Roaring Fork on a day out at Wild Bear Falls or for a quick bite to eat on the go! This fast food grill serves all-American favorites and a variety of refreshing drinks.
X
Westgate Smoky Mountain Resort & Water Park