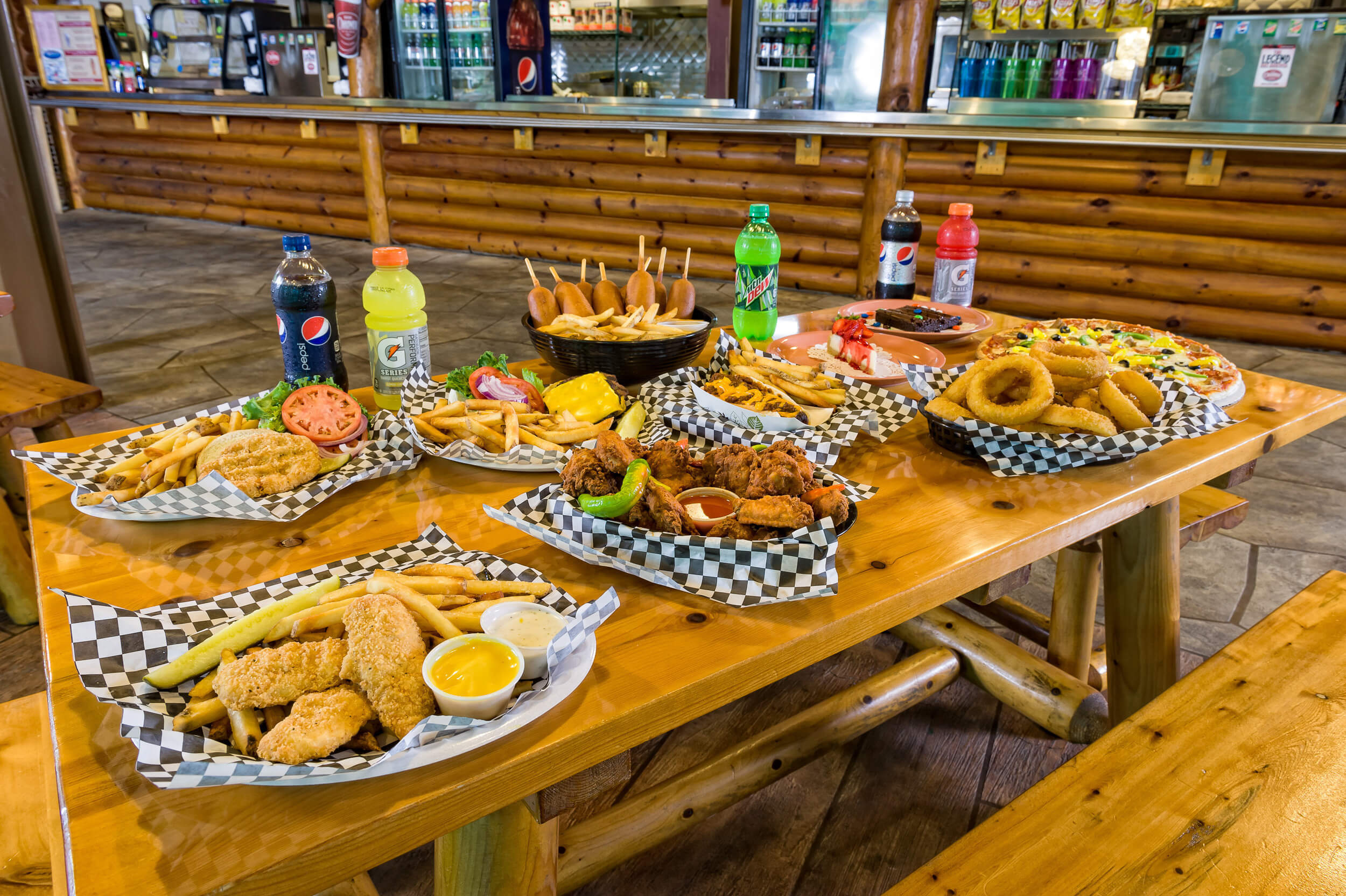 The Roaring Fork
Swing by and dive into a deliciously robust lunch served in casual elegance and inviting atmosphere. If you're looking for a light lunch or delicious grab-and-go meal, Roaring Fork offers appetizers, flatbreads, sandwiches, salads, and specialty drinks to satiate your appetite.
Find us on the second floor of Wild Bear Falls!
The Roaring Fork
Nothing beats lunch at Roaring Fork on a day out at Wild Bear Falls or for a quick bite to eat on the go! This fast food grill serves all-American favorites and a variety of refreshing drinks.
Hours: Open daily, 12:00 p.m. - 6:00 p.m.
Location: Second Floor of the Wild Bear Falls Water Park Complex
X
Westgate Smoky Mountain Resort & Water Park