Mini Golf
Come to our 18-hole putter and play some rounds on the dinosaur-theme Jurassic Miniature Golf Course. Whether a friendly game or spirited competition, you'll love the tranquil waters and scenic views from every angle. This is what a relaxing vacation day feels like!
Hours of Operation: 9:00am - 8:00pm Daily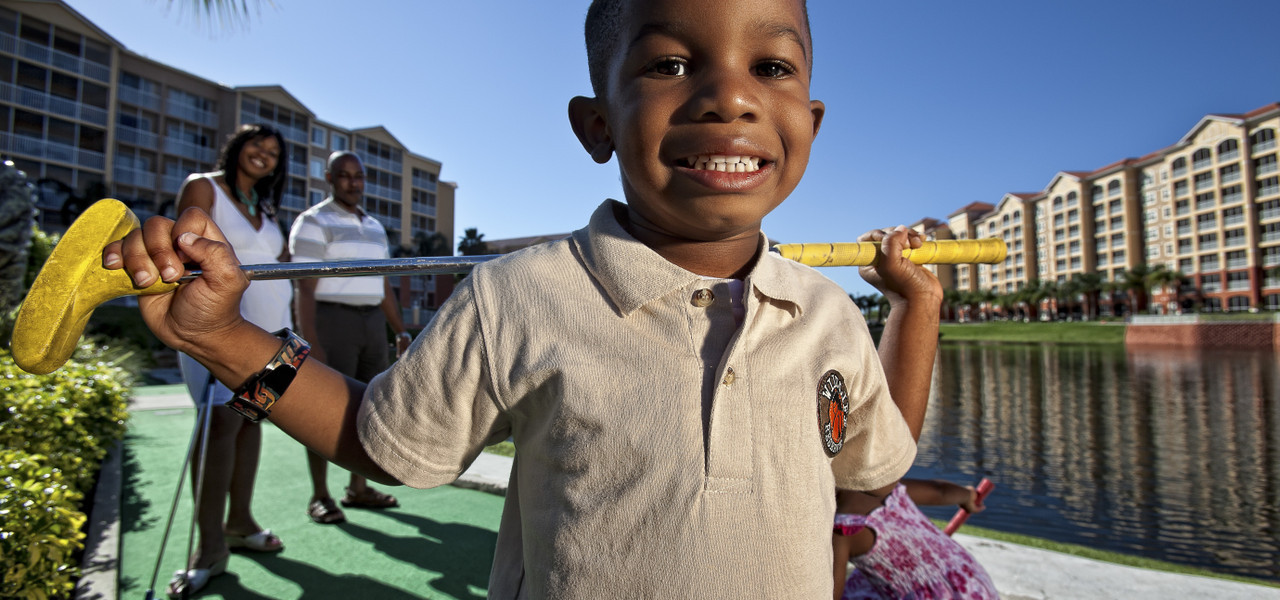 Mini Golf
Fun and challenging for all ages, the dinosaur-themed Jurassic Miniature Golf Course is located lakeside and features 18 holes surrounded by prehistoric giants. It's the perfect spot to relax and enjoy some quality time with friends and family in the early morning or late afternoon. Currently open 10:00 a.m. to 5:00 p.m. daily.
X
Westgate Vacation Villas Resort