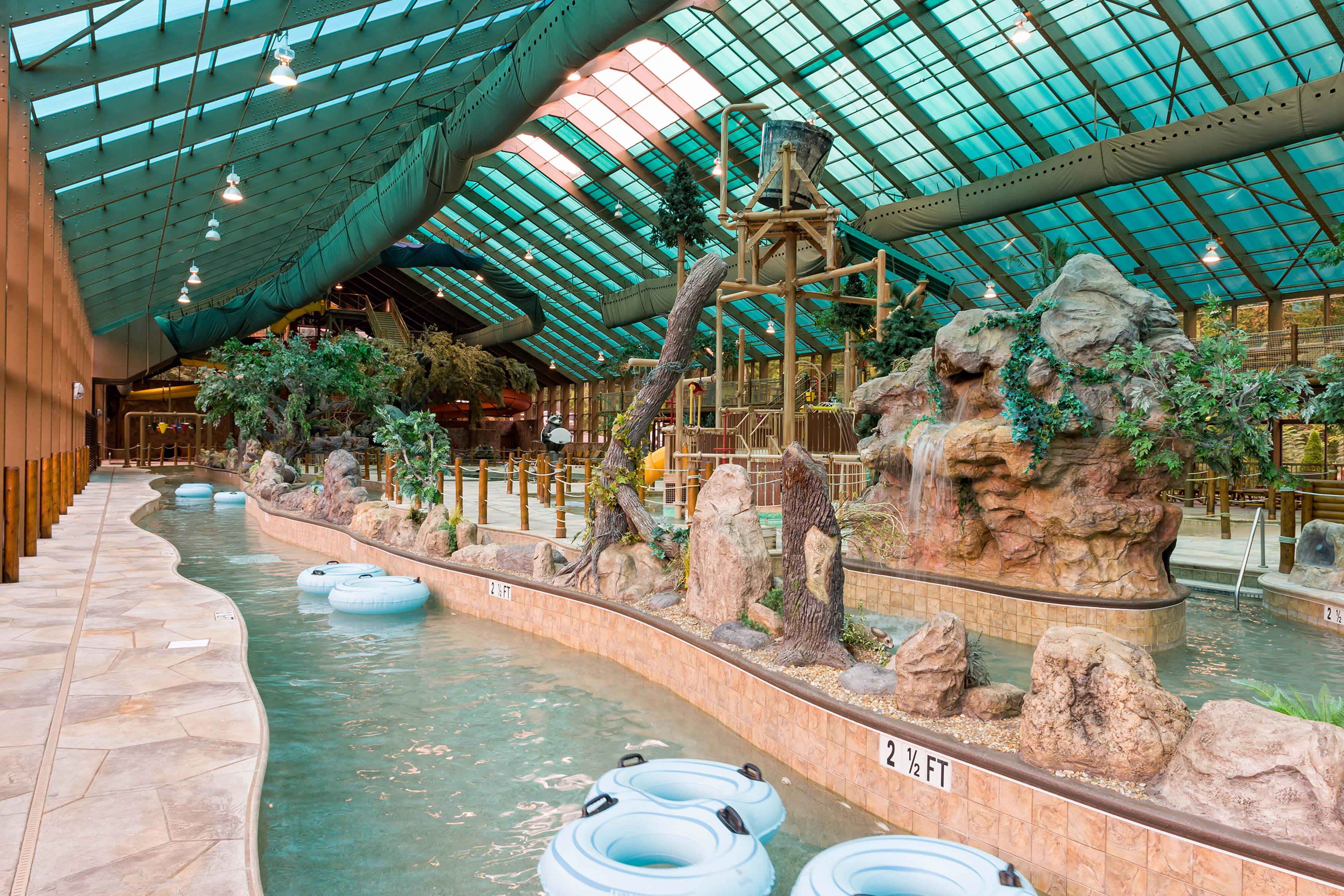 Park Info - Wild Bear Falls
One of the best water parks in Tennessee, Wild Bear Falls provides endless aquatic fun at an affordable price! Make the most of your vacation with multi-day admission or discounted tickets.
Hours: Mon. | Tues. | Wed. | Thurs. | Fri. | Sat. | Sun.
Admission Prices
Guest Rates:
Single-Day Admission: $24.95 +tax

Three-Day Admission: $53.85 +tax

Five-Day Admission: $84.75 +tax
Children under 3 are always free!
Owner Rates:
Owners on Property are Free
Off Property Owners can play all year with special pricing!
Discounted Rates:
Night Splash: $18.95 +tax (after 6 PM discount)

Next Day Splash: $24.95 +tax (after 6 PM price with following day free)

Military Rate: $16.95 +tax
Group rates vary. Contact Water Park at 865-430-4800 ext. 89115 for pricing and availability.
Lockers are available to rent for $10.00. For guests not staying at Westgate Smoky Mountain Resort, a picture ID must be held until the key is returned.
Hours of Operation
Wild Bear Falls is open daily from 11:00am - 7:00pm. Call (865) 430-4800 ext. 89115 to verify any changes in operating hours.
Wild Bear Falls General Rules
Children must be accompanied by an adult at all times.

Children 3 years old and under who are not potty trained must wear a swim diaper at all times.

Coolers, food & beverage products, chairs and floats are not permitted.

Appropriate swimwear is required at all times during the duration of your visit to Wild Bear Falls. Cut-off jeans, thongs, swimming suits with buckles or rivets, bracelets, watches and jewelry are not permitted.

No sharp objects of any kind are permitted within the water park.

No spitting or spouting of water will be permitted.

No running, horseplay or diving at any time in the park.

Weak & non-swimmers should wear life vests for their safety. Life vests are available at Wild Bear Falls upon request.

Guests must be at least 48 inches tall to ride water slides. Children's pool slides are excluded from height requirements.

Swimming gear such as masks, fins and snorkels is not permitted.

Please pay close attention to the specific rules and instructions that are posted at individual attractions throughout the park.

Obey lifeguards at all times.

Enjoy your time at Wild Bear Falls!
Severe Weather Policy
Wild Bear Falls will remain open during rain showers as long as there is no presence of lightning or thunder within the vicinity. In the event of lightning, thunder, or severe weather, Wild Bear Falls will close until a mandatory 30 minutes has passed with no lightning or thunder.
X
Westgate Smoky Mountain Resort & Water Park