Westgate Town Center Resort Unveils Newest Restaurant Concept – Los Amigos Mexican Grill & Tequila Bar
May 10, 2022
ORLANDO, FL – May 11, 2022 – Westgate Resorts is thrilled to announce the grand opening of Los Amigos Mexican Grill & Tequila Bar, a brand new dining experience located at Westgate Town Center Resort, offering an authentic taste of Mexican recipes enriched with locally-sourced, fresh ingredients and crafted with contemporary techniques.
From the menu to the dining room décor, the energetic colors, delicious aromas and tantalizing tastes transport you south of the border for an authentic culinary adventure. The Los Amigos menu features an abundance of tasty snack bites including Tableside Guacamole, Chicken Taquitos, Mexican Street Corn Riblets and Queso Fundido. In addition to a variety of tacos, burritos and enchilada options, guests can rediscover classic Mexican dishes or indulge in new favorites with reimagined house specialties including Chile Relleno De Picadillo, Steak Arrachera and Pollo Con Mole Poblano. Dessert offerings include Tequila-Flambe Plantains, Warm Cinnamon Churros, Pineapple Empanadas and Arroz Con Leche.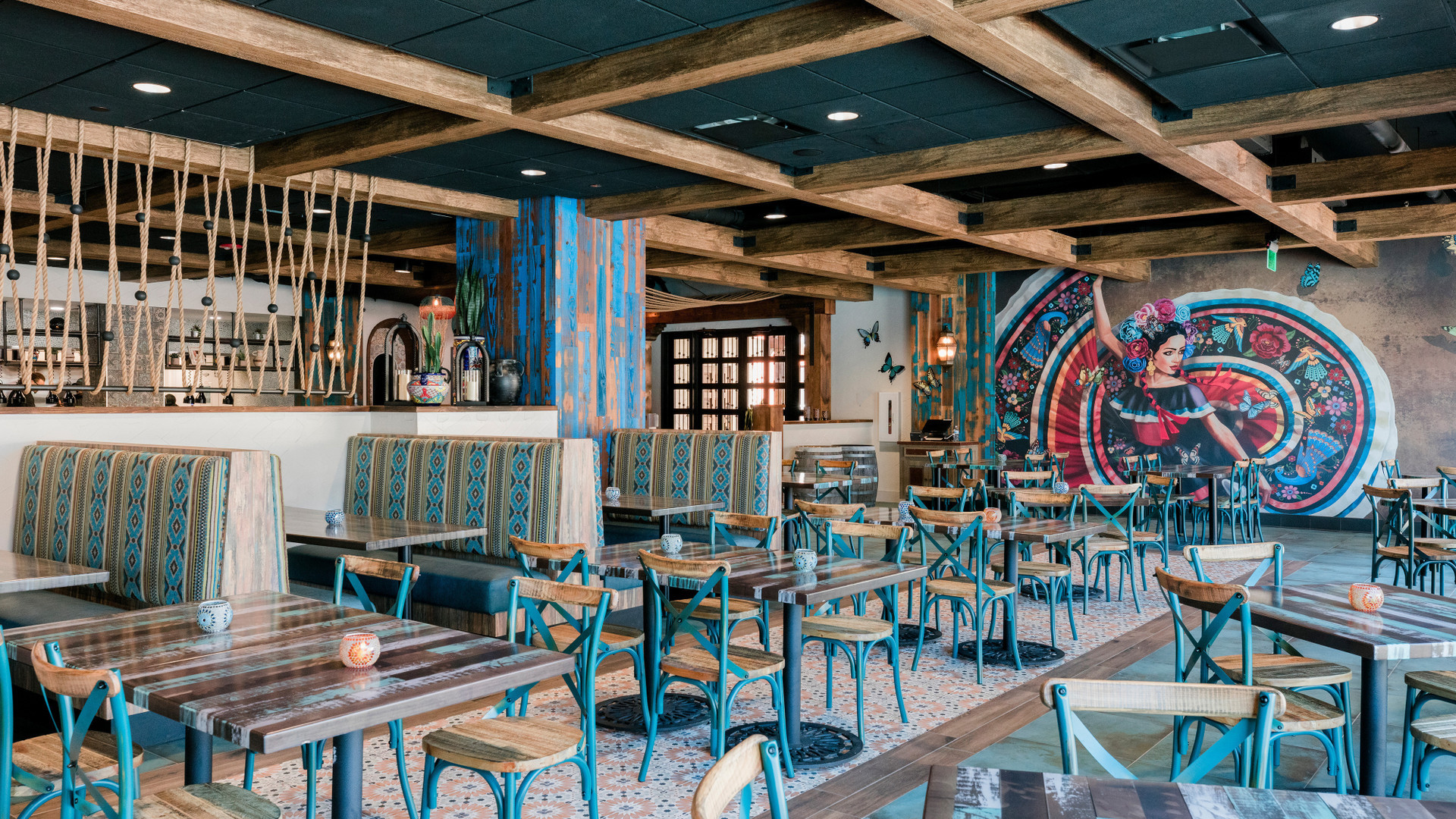 "Our culinary team strives to celebrate the vibrant flavors of traditional Mexican cuisine by honoring and using innovative cooking techniques with fresh ingredients to create dishes that emphasize tradition and culture for an authentic Mexican dining experience," said Jose Mejia, executive chef at Los Amigos.
The restaurant also serves up an equally impressive drink menu. Guests can expect top-shelf liquor and tequilas in handcrafted cocktails and sangrias, plus build your own margaritas with customizable options. Imported and domestic beers are also available.
Los Amigos is now open and joins Westgate Town Center Resort's lineup of unique restaurants including Villa Italiano Chophouse and Drafts Sports Bar & Grill. Visit Westgate Resorts online to learn more about Los Amigos Mexican Grill & Tequila Bar.
About Westgate Town Center Resort
Westgate Town Center Resort, located just minutes away from Walt Disney World, is a full-service, family resort with varying room types featuring kitchens; our Shipwreck Island Water Park; 14 pools; a mini golf course and a variety of onsite food and beverage options, including Villa Italiano Chophouse, Drafts Sports Bar & Grill and the brand-new Los Amigos Mexican Grill & Tequila Bar.
About Westgate Resorts
Westgate Resorts is the largest privately-held timeshare company in the world and one of the largest resort developers in the United States. Founded in 1982 by David Siegel, the company is headquartered in Orlando with eight Orlando hotel resorts and 22 themed destination resorts nationwide, featuring more than 14,000 luxury villas and hotel rooms in popular vacation destinations throughout the United States such as Orlando and Cocoa Beach, Florida; New York City, New York; Park City, Utah; Las Vegas, Nevada; Gatlinburg and Pigeon Forge, Tennessee; Myrtle Beach, South Carolina; Williamsburg, Virginia; Branson, Missouri; and Mesa, Arizona. In 2022, the company launched the cutting-edge World of Westgate (WOW) Loyalty Program, an exclusive program that rewards Westgate Owners and Hotel Guests with prestigious perks and privileges at no added cost. The company has garnered many distinct accolades, including the 2022 ACE Project of Excellence Award from the American Resort Development Association (ARDA) for Westgate River Ranch Resort & Rodeo, recognition from Forbes Travel Advisor ranking Westgate Park City Resort & Spa as a recommended resort in its 2022 Star Awards and 73 Best of State Awards for Westgate Park City Resort & Spa after winning 10 years in a row. Westgate Resorts locations are known to feature a variety of unique restaurant, retail and spa concepts, including Los Amigos Mexican Grill & Tequila Bar, Villa Italiano Chophouse, Drafts Burger Bar, Edge Steakhouse, Westgate Marketplace & Deli and Serenity Spa by Westgate. For more information about Westgate Resorts, visit www.westgateresorts.com. Visit Westgate Resorts on LinkedIn, Instagram and Facebook.
MEDIA CONTACT:
Jessica Vaughn
The Zimmerman Agency
(850)-668-2222