20 Things To Love About Westgate Las Vegas!
20 Things to Love About Westgate Las Vegas!
The most populous city in Nevada, Las Vegas is known for its gambling & casinos, world-class dining, vibrant nightlife, and over-the-top live entertainment. Whether you're looking to be connected to the history and opulence of the Las Vegas Strip or relax poolside in a quiet desert oasis, each Westgate resort in Vegas has something to offer that will make your trip unforgettable. What happens in Vegas doesn't always have to stay in Vegas, so read on to discover 20 Things to Love About Westgate Vegas – then tell your friends!
1| Meet You by The Pool (Alis B.) | Featuring luxurious pool cabanas and daybeds, the pool deck at Westgate Las Vegas Resort & Casino provides the perfect mix of rest, relaxation, sun, and fun! The pool also features a 15-seat hot tub to guarantee you'll have everything you need to unwind in style.
2 | The Selfie Spots Are Plentiful (Elizabeth R.) | If it didn't make it to Instagram, did it even happen? All around Las Vegas you'll find iconic selfie spots to fill your friends and family with vacation envy. From our, I Love Westgate sign to our Elvis statue in the lobby, make sure your selfie stick is the first thing you unpack! Be sure to check the Westgate Vegas social pages for contest opportunities – submit a vacation photo and you could win a free stay!
3 | You Never Know Who You'll Run Into (David C.) | The home for legendary Vegas entertainment, you never know who you might run into at Westgate. Keep your eyes peeled for our in-house magician Jen Kramer, comedian George Wallace, and our resident showman, music icon Barry Manilow. Don't forget to be on the lookout for our favorite furry mascot – Sir Winston of Westgate! Winston is a West Highland White Terrier who can often be seen wagging around the resort meeting guests.
4 | Historic Accommodations with Modern Touches (Andreia T.) | Our classic hotel was built by American architect Martin Stern Jr. in 1969. It opened in 1969 as the International Hotel, and was known for many years as the Las Vegas Hilton, then briefly as the LVH – Las Vegas Hotel and Casino, until taking its current name, Westgate Las Vegas Resort & Casino, in 2014. From 1981 to 1990, it was the largest hotel in the world!
5 | Vegas Was Once Home to the KING! (Christine B.) | Thirty days after the hotel opened its doors in 1969, it became home to the King of Rock N' Roll – Elvis Presley! Elvis performed 837 consecutive shows at the International Theatre over his 7-year run in Las Vegas. Check out our 13,200 square-foot Tuscany Sky Villa – the ultra-luxurious penthouse suite that Elvis called home during his time in Las Vegas.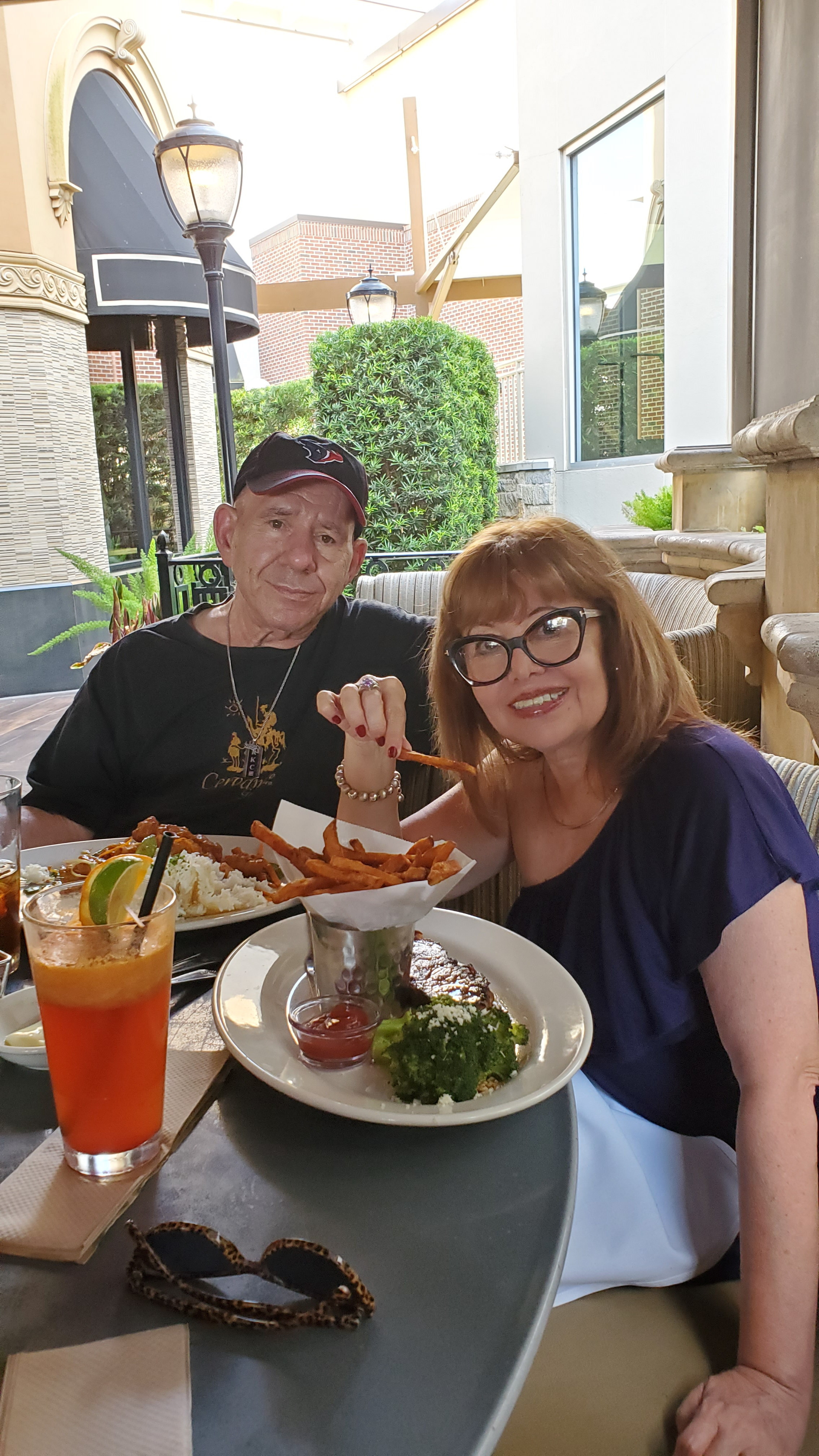 6 | You CAN Have Fries with That (Danitza C.) | At Westgate Vegas, we know a thing or two about good eats. Satisfy your cravings and stop by our coffee shop or one of our four casual eateries right on site. Sid's Café serves up delicious hot soups, sandwiches, desserts and more daily.
7 | The Days Are Hot, and The Nights Are Long (Shirley W.) | Vegas is truly a 24-hour city – fun never sleeps! Vegas nightlife is known around the world as the best of the best. Lose track of time and spend a night enjoying the slot machines and classic gaming tables inside our casino. The thrills are high in our Poker Room, which features six poker tables and safety plexi-glass between each player.
8 | Have A Star-Studded Wedding (Kyle S.) | Las Vegas has a reputation for hosting outrageous, last-minute nuptials. Whether you decide to elope or plan out your big day ahead of time, a Vegas wedding at our elegant and historic Chapel of Crystals will not disappoint! Offering a variety of packages, choose from a traditional ceremony or one with a Vegas twist. You can even get married with Elvis or Gene Simmons from KISS!
9 | We Take Fun in the Sun Seriously (Carrie O.) | While Vegas is typically associated with its vibrant nightlife, the hot dry weather of the desert makes it the perfect place to enjoy a fun day outdoors. After you've perfected your tan by the pool, pump up the heat by heading out to an off-roading tour or make your way to Lake Las Vegas for some water sports!
10 | World-Class Cuisine – Served Safely! (Robert G.) | Did you know that Westgate Vegas is home to some of the top-rated restaurants in the city? Edge Steakhouse is TripAdvisor's #1 Steakhouse in Las Vegas and Fresco Italiano is TripAdvisor's #1 Italian Restaurant in Las Vegas! The award-winning chefs have dreamed up some incredible menus featuring mouth-watering dishes that you won't want to miss out on. You can also enjoy a unique culinary experience at the world-famous Benihana, serving up hibachi and sushi with a performative flair. Hungry yet?!
11 | Reignite the Flame (Kathy B.) | Something is in the air at Westgate Vegas that makes us one of the top destinations for honeymoons and vow renewals! Call ahead and ask what our resort team can set up in your room to make your romantic getaway even sweeter.
12 | There Are Endless Options for Adventure (Cydney A.) | The iconic Las Vegas Strip is over 4 miles long. If your feet end up killing you after one day of exploration, take it easy for the remainder of your trip and rent an off-road vehicle for some of the best sightseeing in Vegas. Our resort team is available to help you book and plan your off-site adventure.
13 | Bet Big in the World's Largest SuperBook (Kim) | Put your sports knowledge to the test by placing a bet in the largest SuperBook in the world at Westgate Vegas! With more than 30,000 square feet dedicated to covering the action, plus over 350 seats and a massive 4K video wall, come experience live sporting events like nowhere else. We don't play favorites – from football and basketball to NASCAR and golf, it's all covered here. With a fully stocked bar, cocktail service, and convenient food options available in the SuperBook, you'll never want to leave. Score!
14 | Las Vegas is For Lovers (Bobby H.) | Vegas has tons of activities for couples to do together, like spending an afternoon at our relaxing Serenity Spa by Westgate. Our spa menu features aromatherapy massages, foot massages, back massages, and more. A trip to the spa ensures you head home fully relaxed, recharged, and ready to take on the world together!
15 | The Strip is Just A Hop, Skip, and a Jump Away! (Maria S.) | Conveniently located just off the Strip, Westgate Vegas provides seclusion while still being close to all the action. Our location adjacent to the Las Vegas Convention Center makes getting together safely for conventions and meetings easy and convenient. A 10-minute Uber ride and you're smack dab in the middle of the hustle and bustle of Vegas fun. It's the best of both worlds!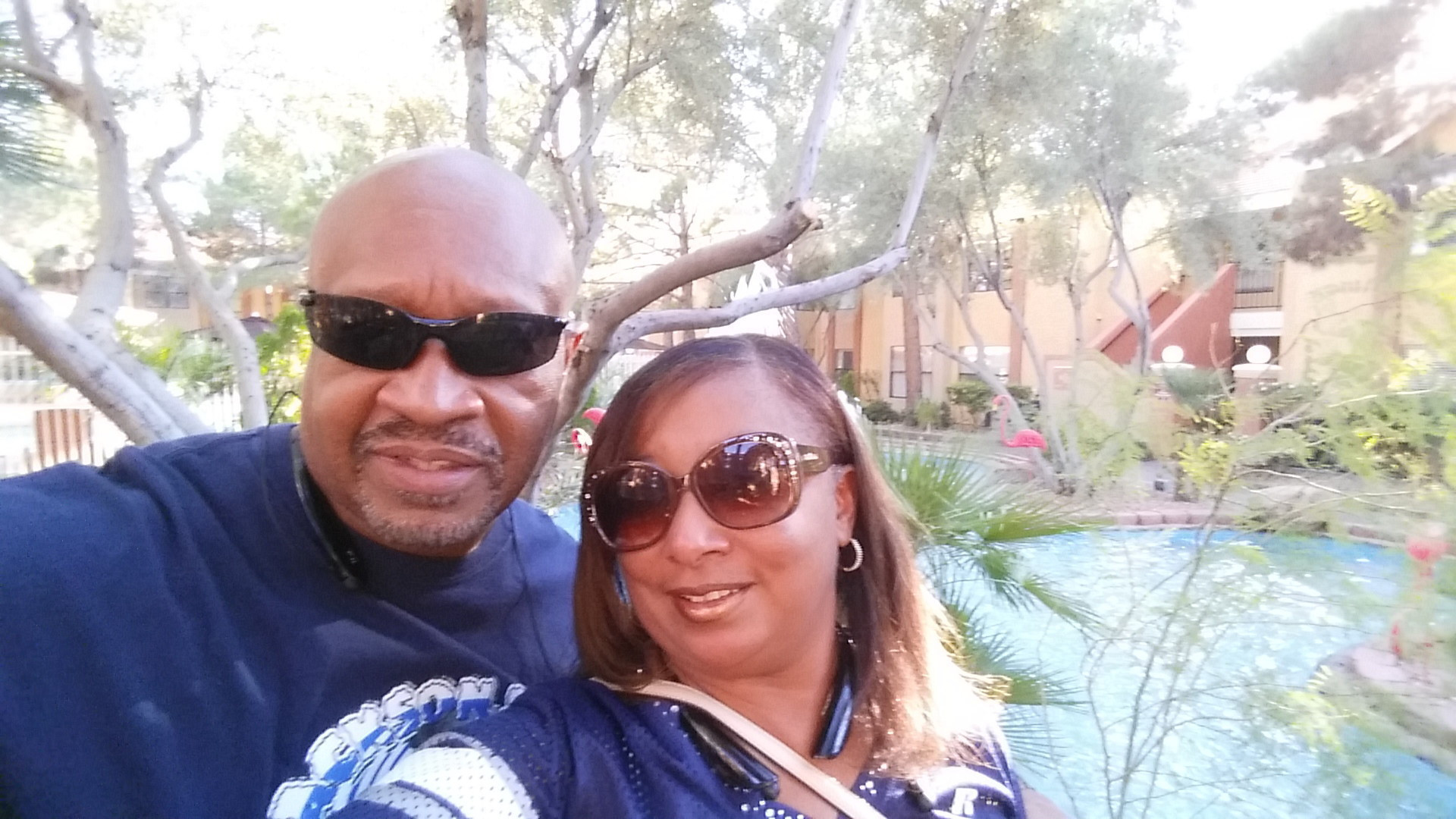 16 | You'll Be All Smiles (Anthony F.) | The Westgate Vegas resort team is all hands on deck to make sure you have a smooth stay. From our 24-hour front desk, concierge services, valet, and on-site dry cleaning services, your wish is our command! Just let a Team Member know what we can do to make your time in Vegas exceptional.
17 | Your Safety is Our Top Priority (Brandon B.) | While our goal is for each and every guest to have an incredible time visiting us in Vegas, your safety comes first! That's why we developed our enhanced health and safety plan, WestgateCARES. You'll see WestgateCARES in action from the moment you check into Westgate Vegas – from our social distancing floor markers to increased sanitation protocols, you can feel confident spending quality time with family and friends at our resorts, restaurants, and amenities.
18 | Special Events Mean More Here (Virginia S.) | Westgate Vegas is your hub for celebrating holidays and special events. We'll never pass up the opportunity to throw a good party. We often gather for watch parties in our International Theater or SuperBook, featuring stellar food and drink specials from restaurants all around the property. From New Year's Eve to Super Bowl Sunday, St. Patrick's Day to Valentine's Day and everything in between – come celebrate with us!
19 | All Are Welcome Here (Christina E.) | With over 30 floors and some of the most spacious accommodations in Vegas, there's room for everyone at Westgate. Our property is family-friendly – and this includes your furry family members!
20 | When You Check In, There's A Lot to Check Out (Robert S.) | In case you need a refresher, there is a lot to check out when you check into Westgate Vegas! From our legendary lineup of performers that includes Barry Manilow, Jen Kramer, George Wallace & more – to amenities you'll only find here like the world's largest sports-betting SuperBook and Serenity Spa by Westgate, its no secret why this classic Vegas hotel has stood the test of time. We've solidified our place in the Vegas history books – it's time you've experienced Westgate Vegas for yourself!
Are you ready for a Vegas vacation the Westgate way? From its prime location to its one-of-a-kind amenities and top notch service, Westgate is the place to be if you're looking to experience the best that Vegas has to offer and then some! Westgate Vegas is where legends come to perform, stay and play – are you in?!
FREQUENTLY ASKED QUESTIONS ABOUT CASINOS
The following list shows the USA states with casinos and the total number of casinos in the state: Alabama (4), Arizona (26), Arkansas (2), California (97), Colorado (44), Connecticut (2), Delaware (3), Florida (90), Georgia (2), Idaho (9), Illinois (10), Indiana (15), Iowa (23), Kansas (9), Kentucky (2), Louisiana (136), Maine (2), Maryland (7), Massachusetts (3), Michigan (26), Minnesota (24), Mississippi (31), Missouri (13), Montana (171), Nebraska (5), Nevada (345), New Jersey (10), New Mexico (26), New York (26), North Carolina (2), North Dakota (6), Ohio (10), Oklahoma (109), Oregon (10), Pennsylvania (15), Rhode Island (2), South Carolina (4), South Dakota (40), Texas (2), Virgin Islands (1), Washington (57), West Virginia (5), Wisconsin (22) and Wyoming (4).
According to Statista, there are 462 casinos in the United States
The most popular and largest casino in the US is the Bellagio in Las Vegas, NV.
According to gambling.com, the WinStar World Casino & Resort in Thackerville, OK, is the number 1 casino in the US.
The WinStar World Casino & Resort in Thackerville, OK, is not only the biggest casino in the US, but also in the world
Gambling is completely banned in only two states out of 50 – Utah and Hawaii!
The two states with the most casinos are Nevada, with 345 casinos, and Louisiana, with 136 casinos.
Texas casinos are banned by the state constitution. The only land-based gambling facilities in Texas operate on tribal land.
There are 90 casinos in Florida, including the famous Hard Rock Hotel & Casino in Hollywood, FL.
WinStar World Casino & Resort in Thackerville, OK, is the largest casino in the world!
The MGM Grand in Las Vegas, NV, has the biggest casino win with $20-$40 million.
The MGM Resort in Las Vegas, NV, is the most successful casino in the US, with the Bellagio as the second-most profitable casino in Las Vegas.
The safest online casino is Las Atlantis because it's regularly audited, with Wild Casino as the close second.
The casino with the best payout is Caesars Palace in Las Vegas, with payout received within 48 hours, 100+ 88 fortunes, $100 match and $10 free.
After the casino took over the Foxwoods Resort Casino, WinStar World Casino is the richest casino in the US.

RELATED ARTICLE: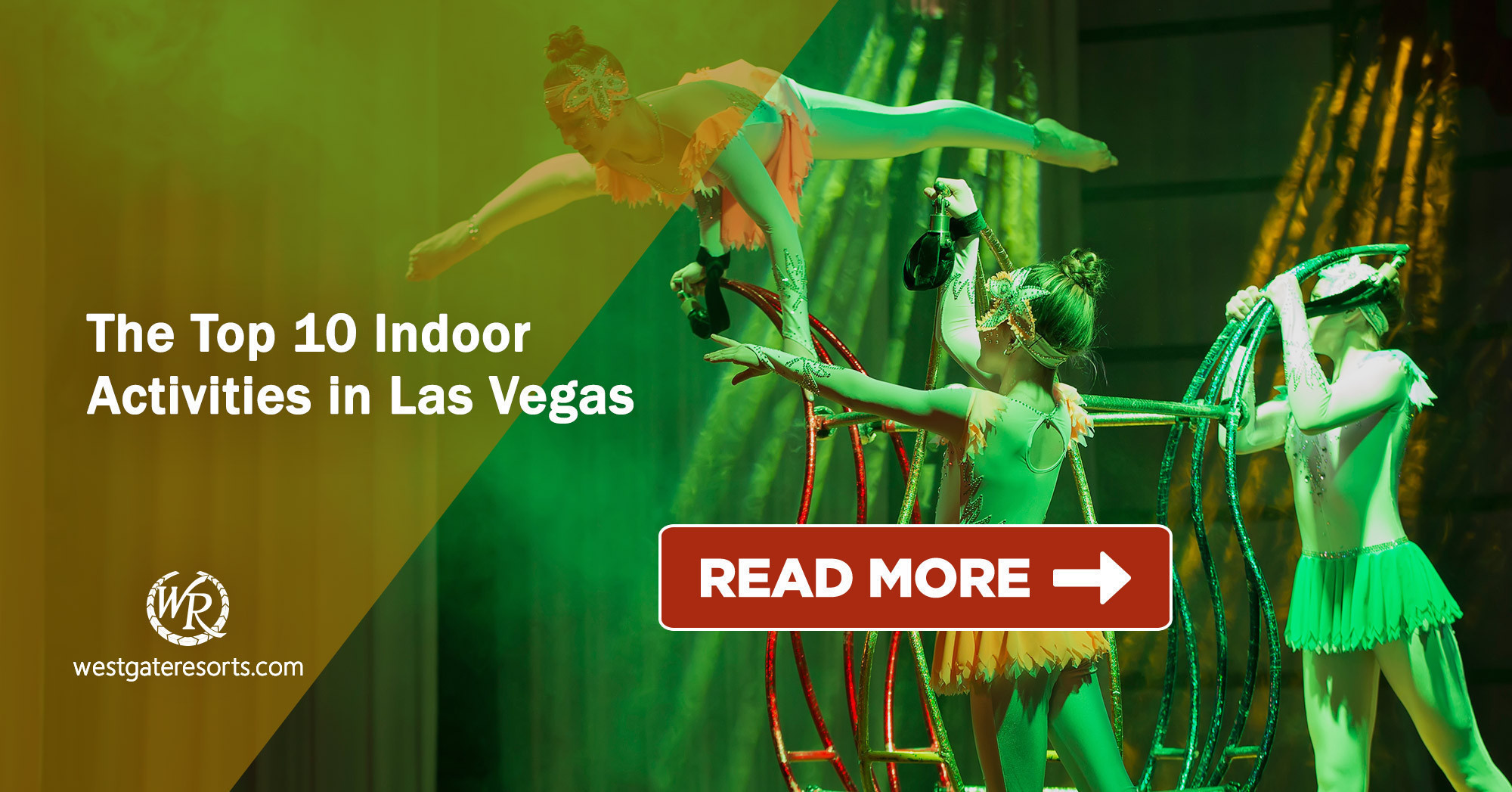 At Westgate Resorts, when you Check-In, there's a LOT to Check-Out! Your Las Vegas vacation awaits! Explore our Las Vegas resorts today or talk with a vacation planner at 888-852-2959 or 407-355-2690.
* Westgate Resorts is in no way affiliated with the attractions featured in this article. Items or places listed are current as of the publishing date of this article. Please call or visit the respective website for the most up-to-date offerings and details.
When You Check-in, There's a Lot to Check Out
Sign up for our newsletter and check-in to great offers, secret stuff, and special events.