Westgate Resorts SuperContest® Reboot
Calling all football fans. Get ready for another chance to place your bets and win $$ in this year's football season. The Supercontest Reboot is separate from the original supercontest and anyone can enter. This contest is returning for its second year for weeks 9-17 only and gives everyone another opportunity for cash & glory!
SuperContest® Reboot
The SuperContest's are always getting better! We're now accepting entries for the SuperContest, SuperContest Gold, & SuperContest Reboot. New in 2020 are 4 quarter bonuses each with a $135,000 prize pool (1st - $100k, 2nd - $25k, 3rd - $10k) plus later weekly selection deadlines of Saturday's 6PM for mobile and 11PM at the counter. Contestants can also have 3 entries into the SuperContest and the SuperContest Reboot.
SUPERCONTEST REBOOT FAST FACTS:
This is our mid-season contest for weeks #9 - #17.

Entry $500. You don't have to be in the original SuperContest to enter.

Reboot entries due by November 7th 3PM PST.

Format for all SuperContests: Contestants pick 5 pro games against the contest line and receive one point for a win or ½ point for a tie (push). Most accumulated points over the 17 week regular season is declared the winner. Note, the Reboot runs weeks #9 - #17.
Non-Nevada Residents
Don't live in the state of Nevada? No worries! You can still enter the biggest pro football handicapping contest in the world! Out of state registrants may select a local proxy* to place their weekly SuperContest® selections.
All registrations must take place in person at the Westgate Las Vegas SuperBook®, and registrants using a proxy service must have their proxy with them. Westgate Las Vegas Resort and Casino is not affiliated with any proxy service.
Westgate SuperContest® Reboot Weekly Contest Information
Check back during the season for the Weekly Card, Weekly Selections, Overall Standings, and Prize Payouts.
2020 SuperContest® Fast Facts
Contest opens Monday, January 13, 2020 at 9:00 AM and ends January 3, 2021
Entry fees are now being accepted for the Westgate Las Veags SuperContest and will conclude at 3:00 PM on Saturday, September 12, 2020.

4 in-season quarter bonuses (Week 1-4, Weeks 5-8, Weeks 9-12 and Weeks 13-16) with $135,000 awarded during each quarterly contest.

SuperContest® and the winner-take-all SuperContest® Gold consist of contestants selecting five games against the contest line for the 17-week regular pro football season. Each win is one point, with a half point for a push. The contestant with the most points after the 17 week regular season will be declared the champion.

SuperContest Reboot consist of contestants selecting five games against the contest line for weeks 9-17 of the pro football regular season. Each win is one point, with a half point for a push. The contestant with the most points during the Reboot contest will be declared the champion.

Contestants/proxies must be at least 21 years of age.

Weekly selections due each Saturday by 6 PM mobile or by 11 PM over the counter. Mobile selections must be in approved geographical boundary.

Past winners have collected over 33 Million!

SuperContest pays out top 100 finishers. Former Champions receive the following: $1,469,644.80 (2019), 1.42M (2018), $1.37M (2017), $906K (2016), $895K (2015).

SuperContest Gold winner claimed $$585,000 and the SuperContest Reboot winner receive $44,840.
2019 SuperContest® History
Record 3,328 contestants vied for a share of $4,592,640

IT AINT BREEZY clinched the big check by selecting 69.8% winners with a 58-25-2 record and collecting a record $1,469.644.80

CRISPR finished second with a 56-26-3 record and collected $505,190.40

PRO'S AND CON'S came in third with a record of 55-28-2 and received $275,558.40

The SuperContest Gold Champion was WALTER PAYTON with a record of 53-31-1 to walk away with $585,000

The champion of the new SuperContest Reboot was FISHERMAN with a record of 31-12-2 claiming $44,840
SuperContest® Reboot Downloads
Below are the downloadable documents for SuperContest® Reboot, including updated rules for 2020.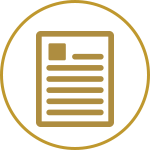 SuperContest®
Entry Form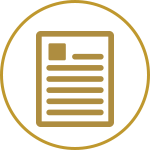 SuperContest® Reboot Rules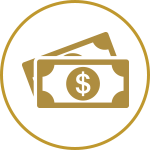 Prize Payout History