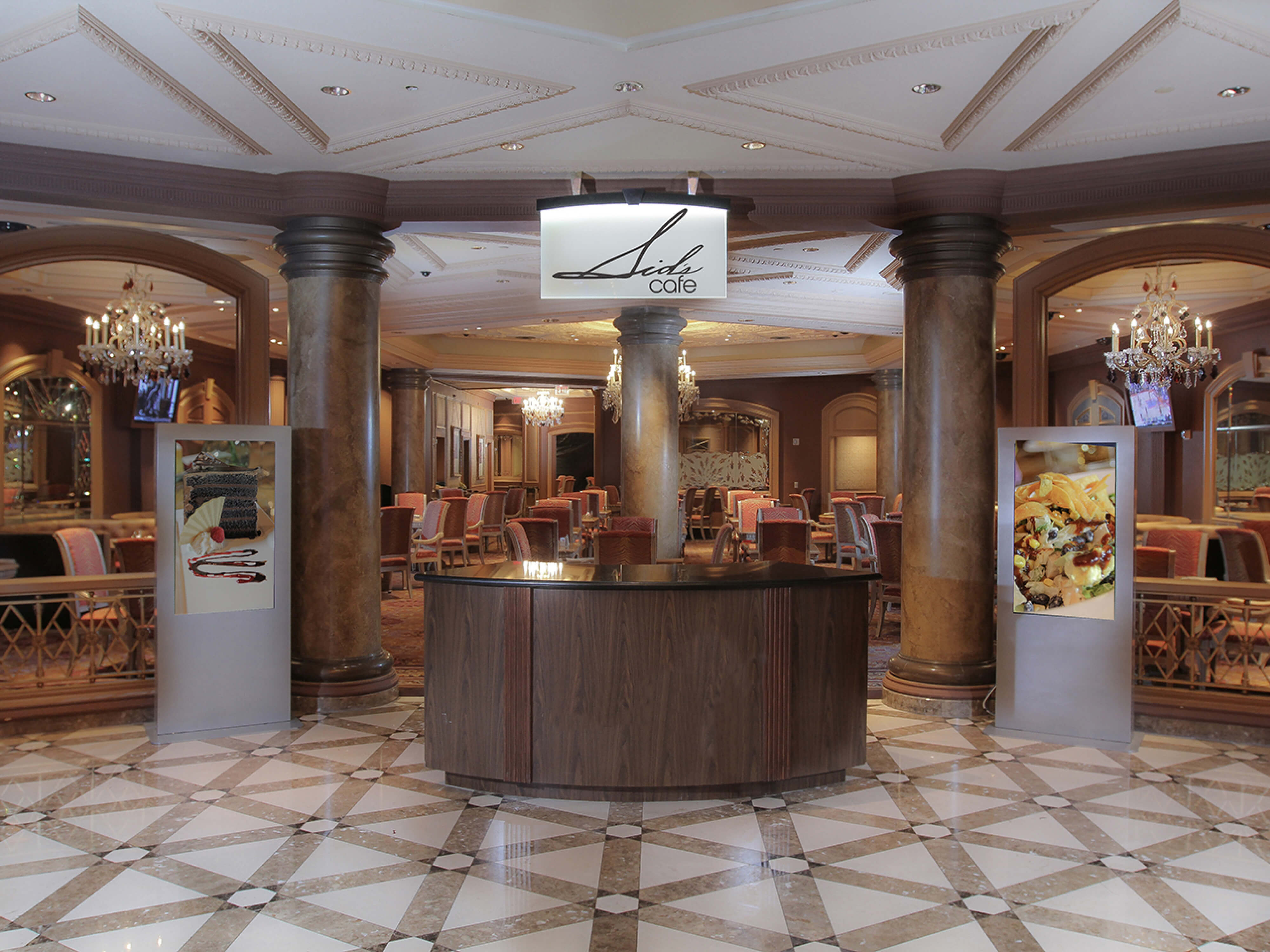 Sid's Cafe
Welcome to Sid's Café where our specialties are delectable appetizers, scrumptious burgers, salads, sandwiches, delightful desserts, and treats. Sid's offers a creative approach to homestyle cooking with large portions and friendly service that will satisfy you every time you visit.
Sid's Cafe is now closed for remodeling. Be sure to visit our temporary location beside Fortuna Frozen Bar, off the main lobby, beginning May 25th.
Hours: Mon. | Tues. | Wed. | Thurs. | Fri. | Sat. | Sun.
Sid's Cafe
Sid's Cafe offers a creative approach to home style cooking. Sid's Cafe boasts attentive service and large plates of freshly prepared food. Menu options include appetizers, salads, diverse entrées, delicious burgers and desserts.
X
Westgate Las Vegas Resort & Casino