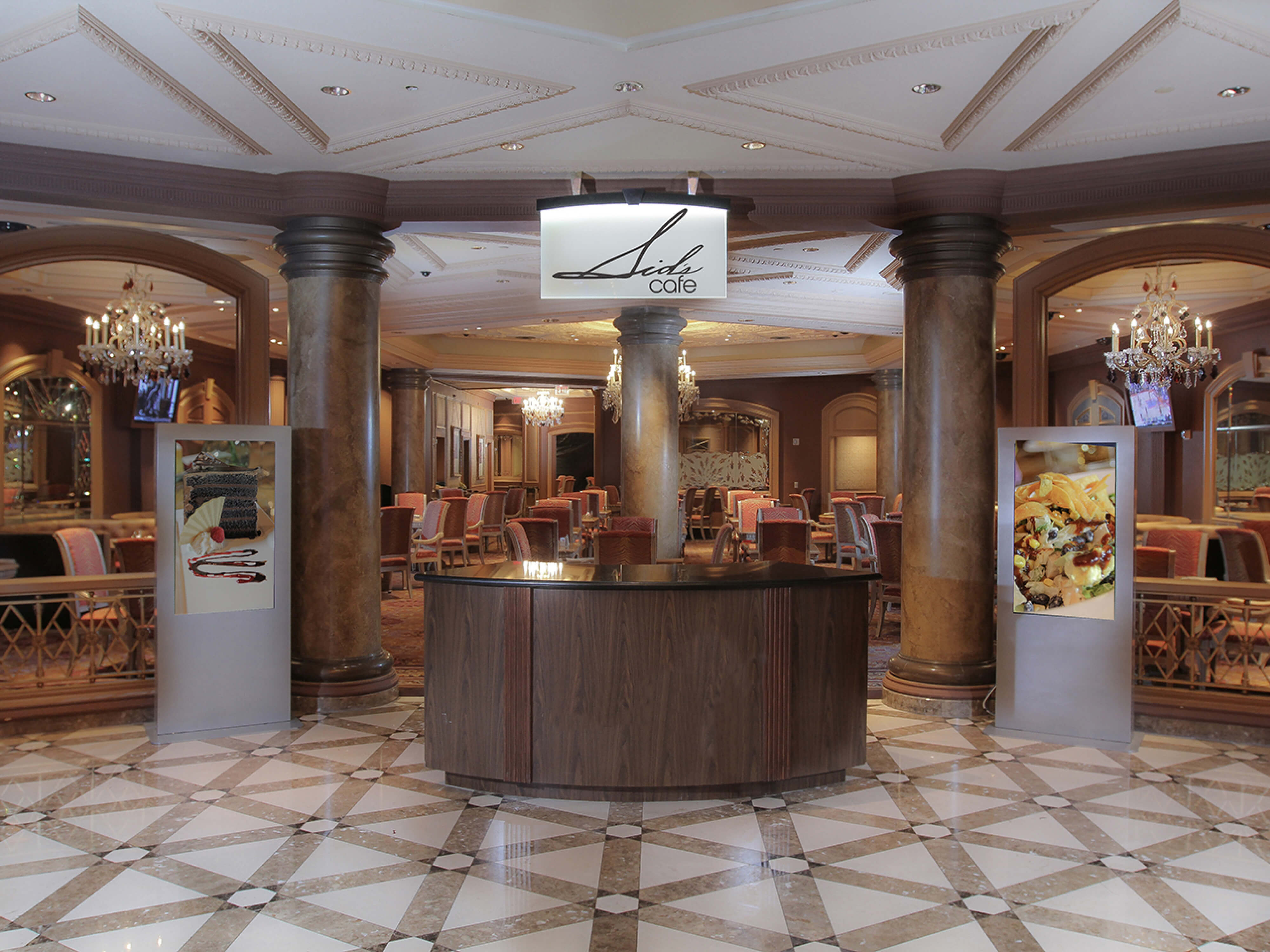 Sid's Cafe
Welcome to Sid's Café where our specialties are delectable appetizers, scrumptious burgers, salads, sandwiches, delightful desserts, and treats. Sid's offers a creative approach to homestyle cooking with large portions and friendly service that will satisfy you every time you visit.
Hours: Mon. | Tues. | Wed. | Thurs. | Fri. | Sat. | Sun.
Sid's Cafe
Sid's Cafe offers a creative approach to home style cooking. Sid's Cafe boasts attentive service and large plates of freshly prepared food. Menu options include appetizers, salads, diverse entrées, delicious burgers and desserts.
X
Westgate Las Vegas Resort & Casino