6 Reasons the Machinists Were Right About Labor Day Weekend
6 Reasons the Machinists Were Right About Labor Day Weekend
"There is no substitute for hard work." – Thomas Edison
"Work is the refuge of people who have nothing better to do." – Oscar Wilde
Labor Day History And Origins
A Weekend With Weird Beginnings
Here it comes again! Labor Day weekend! Yes, yes,... that glorious weekend at the beginning of September that marks a LONG drought of available paid holiday day for many U.S. workers, since the 4th of July nearly two months prior! Labor Day is a time to celebrate! A time to party, and yes... you guessed it - a time to travel and get AWAY from the grind for a while. But last minute Labor Day weekend getaways aside, did you know that a machinist from New Jersey who later served as the vice-presidential nominee of the Socialist Labor Day Party of America may in fact have proposed the creation of Labor Day in 1882 as a holiday to celebrate U.S. workers? Let's face it, few Americans are aware of the rather strange history of Labor Day Weekend as we celebrate the unofficial end of summer with spontaneous road trips, savory backyard barbecues and countless weekend getaway flash sales. In fact, the most important thing that usually concerns Americans about the holiday these days, boils down to the question of simply what to do and where to go for Labor Day Weekend. However, before we fire up that grill and crack open that ice-cold beer, let's step back in time and learn about a few of the wacky origins of Labor Day, and why maybe,... just maybe the machinists were onto something!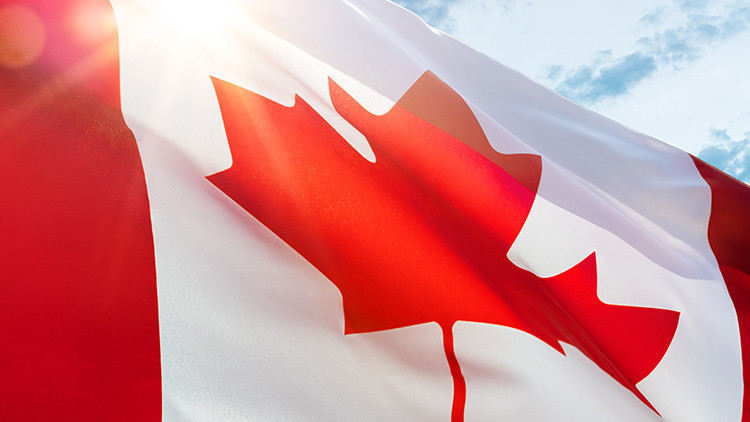 1 | Labor Day is,... FROM CANADA?! | Yes, it's true, Canada reportedly originated the idea of a day celebrating the labor movement when a "Nine-Hour Movement" was held in Hamilton, Ontario, in 1872 to rally support for striking workers pushing for a nine-hour workday. The movement eventually spread to the United States, where 12- to 16-hour workdays and seven-day workweeks were commonplace, as well as hazardous work environments and children as young as 5 or 6 years of age working in mines and factories. So although the formalization of Labor Day as a national holiday in the U.S.A. might not be inherently Canadian, it's often theorized by historians that its roots and defining movement that contributed to us co-opting it, definitely are.
2 | A Day Hotly Debated | As mentioned above, some historians credit Matthew Maguire, a New Jersey machinist and leader of the Central Labor Union, with proposing the creation of the Labor Day holiday to demand rights for American workers. However, others claim that Peter J. McGuire, a leader of the rival American Federation of Labor, should be considered the true "Father of Labor Day." McGuire reportedly gave a speech declaring, "Let us have a festive day during which a parade through the streets of the city would permit public tribute to American industry." It's quite evident that the similar-sounding names of these two individuals has led to much confusion over the years! Although early Labor Day celebrations had strong ties to the labor union movement, today there are less than 15 million labor union members in the United States (or just over 10 percent of the workforce) with the National Education Association being the largest union in the country with nearly 3 million members. Putting the state of unions aside, however, it's clear that they played a formative role in the early development of this day, as being (at least) recognized locally by groups of similarly-minded people wanting a little break towards the end of the year!
3 | Parades, Cigars and Kegs A'Glorious | On September 5, 1882, approximately 10,000 workers gathered for a parade in New York City organized by the Central Labor Union – the first observance of Labor Day, according to the U.S. Department of Labor. In addition to dancing and fireworks, reportedly a lot of beer flowed at the event (some things apparently never change), as well as copious amounts of cigars and other festivities. This marked the very first formal Labor Day Event, and set us on a trajectory to habitually ask (and eventually Google) "things to do Labor Day weekend!" - and hey, who doesn't love a great Labor Day parade in NYC?
4 | It Took Strikes to Make Labor Day a 'Thing' | In 1887, Oregon became the first state to make Labor Day a legal holiday. The idea caught on throughout more than half of the states and on June 28, 1894, Congress passed an act to designate the first Monday in September as a Labor Day holiday. No friend of organized labor, President Grover Cleveland reportedly signed the bill hastily to appease workers after the violent end to the infamous Pullman Railroad Strike. However, it wasn't until the passage of the Adamson Act in 1916 that Congress finally established an eight-hour workday.
5 | Hot Dog Season Is Over! | Just as Memorial Day marks the unofficial beginning of summer, Labor Day signals the end of summer as families try to squeeze in one more vacation before the start of school. Labor Day also marks the unofficial start of football season and is the one of the largest sales weekends in the United States (ironically forcing retail workers to rack up some of their longest hours of the year). In addition, it has become somewhat of an unwritten fashion rule to not wear white after Labor Day, but the origins of this unusual tradition remain obscure. Last, and most certainly least, Labor Day signals the end of peak hot dog season (Americans eat approximately 7 billion hot dogs during the summer, according to the National Sausage and Hot Dog Council).
6 | Labor Day-type Celebrations Have Spread Internationally | Similar workers' day celebrations take place in such countries as Australia, Canada, Jamaica, New Zealand, and Trinidad and Tobago. In addition, more than 80 countries honor workers and labor rights on May 1st (aka May Day, an ancient European folk holiday). Ironically, May 1st was reportedly chosen to commemorate the Haymarket Affair (aka Haymarket massacre), a labor protest rally that turned violent at Haymarket Square in Chicago on May 4, 1886. Why does it always have to get so rowdy before Labor Day comes on the scene? Oh well, bottom line - the spirit of Labor Day lives on beyond our own borders, making it a unifying force in the world for taking days off and relaxation!
Ready For A Labor Day Weekend Getaway?
Now that you know some of the origins of Labor Day comes the fun part – just how are you going to celebrate that hard-earned extra day off this year? How about relaxing on a white-sand beach, exploring your favorite theme park, hiking in the beautiful Great Smoky Mountains, experiencing a Broadway-style show in NYC, visiting the Big Apple, teeing off on a championship golf course or enjoying nonstop Vegas casino action? Whatever your preference, Westgate Resorts offers resort properties in premier travel destinations to meet your needs. Happy No Work Day!
At Westgate Resorts, when you Check-In, there's a LOT to Check-Out! Your vacation awaits. Start planning your next vacation today or talk with a vacation planner at 888-852-2959 or 407-355-2690.
When You Check-in, There's a Lot to Check Out
Sign up for our newsletter and check-in to great offers, secret stuff, and special events.