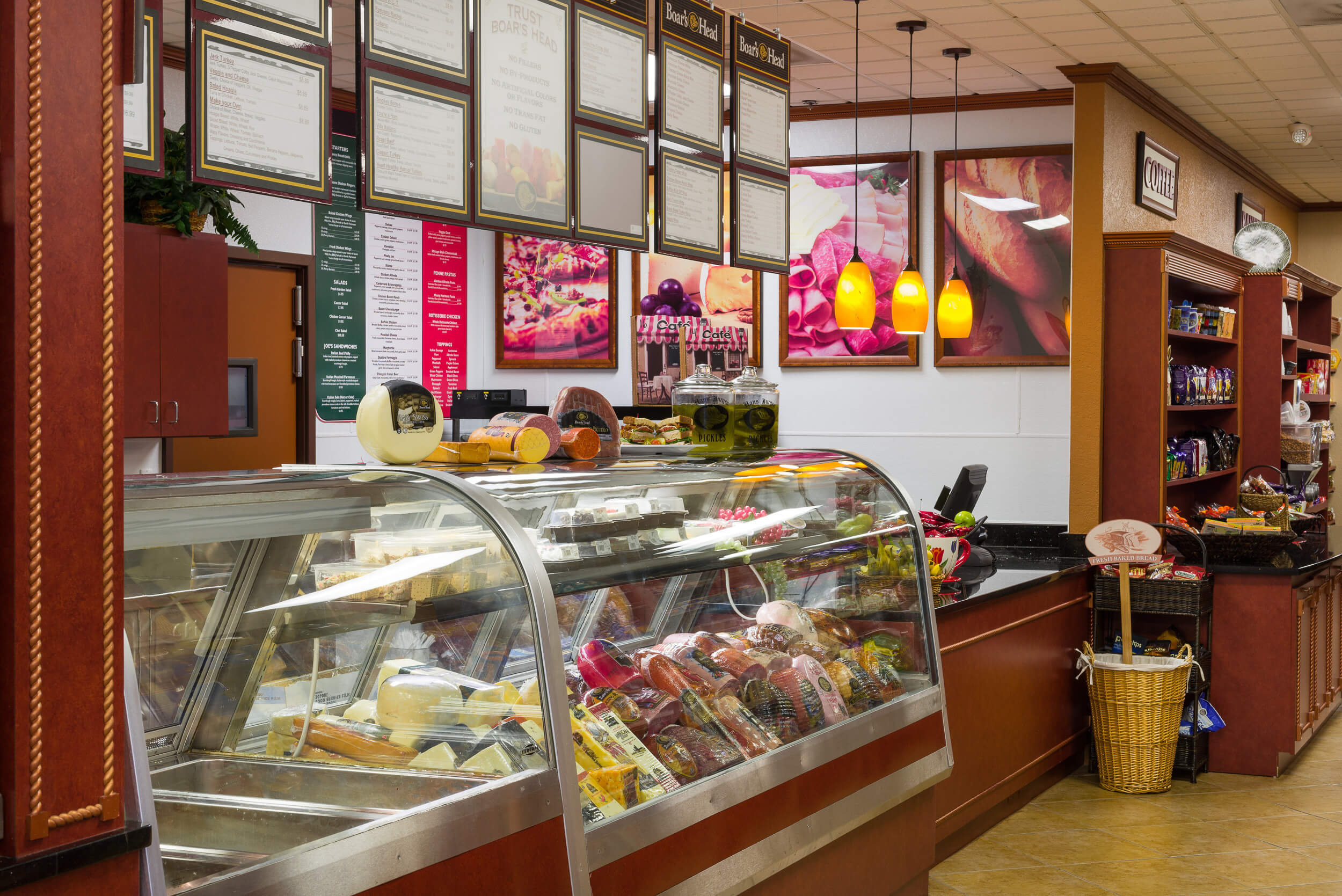 Joe's Marketplace & Deli
In compliance with CDC recommendations, all guests will be required to wear a mask while in the Marketplace.
Welcome to Joe's Marketplace & Deli, your one-stop shop for groceries, sundries and grab and go deli-style meals. For your convenience, we offer food items and supplies onsite, so you don't have to leave the resort. Whether you are planning a homecooked meal, building a stash of late-night snacks, or need a quick bite during your vacation day, we're open daily with everything you need.
Hours of Operation: 8:00 a.m - 11:00 p.m. Daily
Joe's Marketplace & Deli
Open daily, Joe's Marketplace & Deli offers guests the convenience of purchasing groceries and sundries, as well as subs, grilled sandwiches, salads and snacks.
Joe's Marketplace Deli serves breakfast!
X
Westgate Town Center Resort