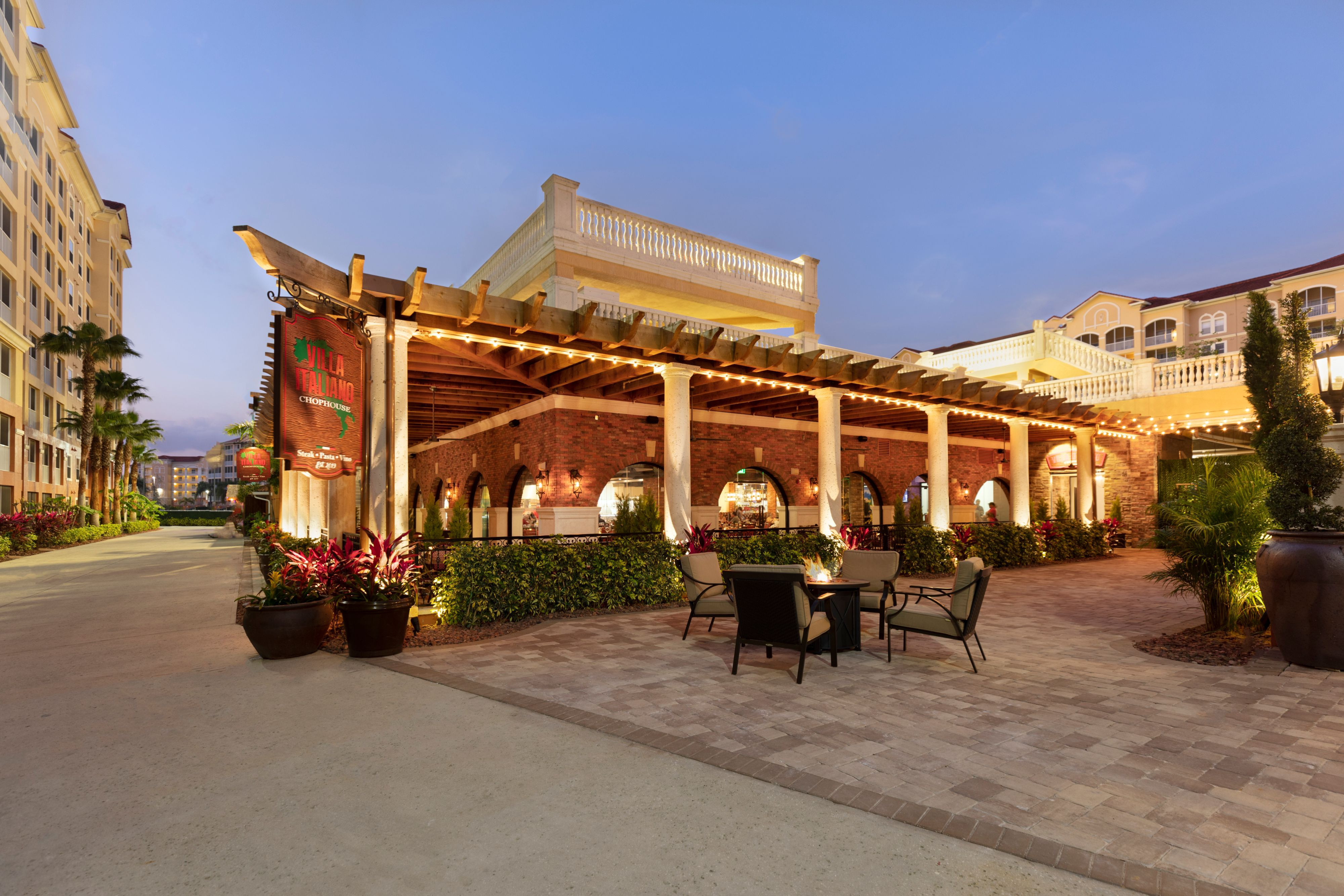 Villa Italiano Chophouse
Villa Italiano Chophouse has officially been ranked as the #1 Restaurant overall in Kissimmee, FL on TripAdvisor
No vacation can be complete without authentic Italian cuisine from Villa Italiano Chophouse. Each meal is expertly prepared with the freshest locally sourced ingredients and served with a creative flair. The food is absolutely delizioso and the wine selection takes the experience to a whole different level. Best of all, the staff is knowledgeable, friendly and makes you feel like family. Come by during your next vacation at Westgate Town Center Resort.
Hours: Mon. | Tues. | Wed. | Thurs. | Fri. | Sat. | Sun.
Happy Hour: Tuesday – Friday: 5:00 – 6:00 p.m.
Villa Italiano Chophouse
You don't have to travel all the way to Italy for an authentic Italian dining experience. At Villa Italiano Chophouse, we celebrate Italy's culinary passion with fresh ingredients and house-made recipes. Our unique restaurant serves chophouse specialties including tender filets of beef, hand selected cuts of rib-eye and top sirloin. You can also enjoy delicious salads, antipasti boards, pizzas, pasta dishes and signature entrees along with an extensive wine and cocktail menu. Our world-class Italian Chophouse awaits you. Benvenuto!
Highlights
Cuisine: Italian
Happy Hour: Tuesday – Friday: 5:00 – 6:00 p.m.
Price Range: $$
Phone Number: 407-396-8523 Ext. 41748
X
Westgate Town Center Resort