Edge Steakhouse Now No. 1 Steakhouse on TripAdvisor in Park City, Utah & Las Vegas, Nevada
Mar 13, 2019
Celebrated Sister Restaurants Continue to Rack up an Impressive Number of Awards
Las Vegas, NV March 13, 2019 – Westgate Las Vegas Resort & Casino is pleased to announce that Edge Steakhouse is now ranked as the No. 1 Steakhouse in Las Vegas on TripAdvisor, moving up from their No. 2 ranking in 2018. The Edge Steakhouse in Las Vegas can be found at Westgate Las Vegas Resort & Casino. They join they sister restaurant, The Edge Steakhouse in Park City located at Westgate Park City Resort & Spa, ranked as the No. 1 Steakhouse in Park City on TripAdvisor.
"These top rankings on TripAdvisor are a tribute to the hard-working and dedicated staff at both Edge locations," said Mark Mrozinski, Senior Vice President of Retail, Dining & Spa Operations at Westgate Resorts. "It's an outstanding achievement to receive national acclaim in two major food markets that are full of celebrity chefs and incredible culinary competition. Edge Steakhouse is dedicated to providing diners with an unsurpassed culinary experience and we are pleased to be recognized by TripAdvisor."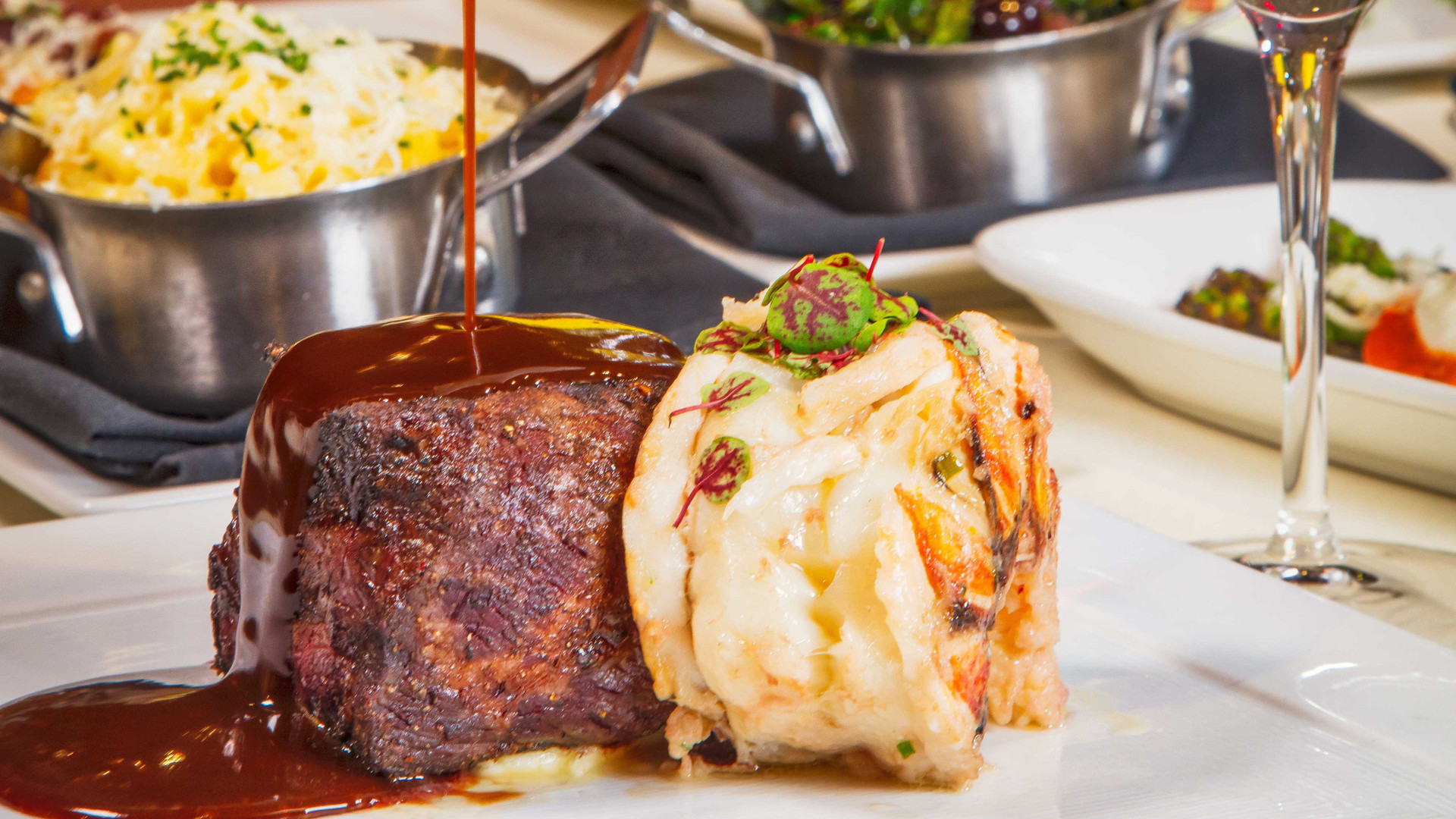 "We couldn't be prouder of what Executive Chef Steve Young and the entire Edge Steakhouse team have done to move up to the top spot," said Cami Christensen, President & General Manager at Westgate Las Vegas Resort & Casino.
In addition to their top rankings on TripAdvisor, both Edge locations have received numerous accolades over the past several years. Edge Steakhouse in Park City has been awarded the AAA Four Diamond designation and was recently named one of USA Today's Top Restaurants in Park City, as well as one of Forbes Magazine's Top 12 Steakhouses in the nation. It was also awarded the Best of State Steakhouse Winner six years in a row, and is a two-time Best of State Statue winner for all restaurant categories. In addition, Edge Park City has received the Wine Spectator Award of Excellence, numerous OpenTable awards and the TripAdvisor Certificate of Excellence. Edge Steakhouse in Las Vegas has achieved a Wine Spectator 2018 award, a 2018 Best of Las Vegas award in the Best Steakhouse category, along with several OpenTable Diners' Choice Awards since opening its doors in 2015.
Both of the award-winning Edge Steakhouse restaurants feature "world-class culinary teams" and "unique menus that blend traditional steakhouse favorites with an exciting array of creative entrees, specialty appetizers and innovative side dishes," according to Mrozinski. Menu specialties at Edge Steakhouse include wet and dry-aged Prime cuts, Domestic Wagyu Beef and fresh seafood, and both locations feature a full bar and an extensive wine selection.
For more information about Edge Steakhouse in Park City and Las Vegas, visit www.wgparkcity.com and www.westgatelasvegas.com respectively.
ABOUT WESTGATE RESORTS
Westgate Resorts is the largest privately held timeshare company in the world and one of the largest resort developers in the United States. Founded in 1982 by David Siegel, the company is headquartered in Orlando with 27 themed destination resorts nationwide, featuring more than 14,500 luxury villas and hotel rooms in popular vacation destinations.
ABOUT EDGE STEAKHOUSE
With locations at Westgate Park City Resort & Spa and Westgate Las Vegas Resort & Casino, Edge Steakhouse delivers a cutting-edge culinary experience that takes the traditional American-style steakhouse to a new level. The menu at Edge Steakhouse features top quality USDA Certified Prime Aged Beef, Snake River Farm Wagyu Beef, and fresh fish and seafood, along with a variety of unique tableside dining experiences, including a fresh seafood tower, a tableside prepared Caesar Salad and an array of micro-desserts. Edge Steakhouse also boasts a full bar with specialty drinks, comprehensive wine list and extensive selection of domestic, international and local beers.
ABOUT WESTGATE LAS VEGAS RESORT & CASINO
Westgate Las Vegas Resort & Casino, a legendary world-class destination, offers a unique blend of amenities and excitement with all your favorite table games, hottest slots on the market, incredible restaurants, endless entertainment, more than 225,000 square feet of meeting space and the world's largest Race & Sports SuperBook®, which is home to Nevada's largest wagering system and more than 4,500 square feet of state-of-the-art HD video screens, in a comfortable, smoke-free environment. Westgate Las Vegas provides a range of culinary adventures with eight restaurants, including the world-famous Benihana, the award-winning Edge Steakhouse and the newest addition Fresco Italiano.
The home of legendary performer Barry Manilow, the property features entertainment options in the International Theater and the Westgate Cabaret and has recently undergone a more than $175 million renovation, that has encompassed every square inch of the property, including the addition of 300 timeshare villas, the all-new International Bar, a fully renovated pool deck, 1,200 remodeled Signature Rooms and the luxurious Serenity Spa in Las Vegas, which was recently awarded the 2017 Forbes Travel Guide Four-Star Award. For more information or to book accommodations in Las Vegas, call toll free at (800) 732-7117 or log on to WestgateLasVegas.com.