WESTGATE RESORTS DONATES MORE THAN $500,000 THIS HOLIDAY SEASON TO LOCAL CHARITIES & ITS TEAM MEMBERS
Nov 24, 2020
ORLANDO, Fl. – November 23, 2020 -- Westgate Resorts announced today that it has donated more than $500,000 in community grants, toy donations and gift cards this holiday season to area nonprofits and its Team Members. Beginning Friday, November 20, Westgate Team Members received a personal note from company Founder & CEO David Siegel letting them know that every full-time and part-time Team Member would receive a $25 gift card that they could use toward necessities for their family Thanksgiving celebration, or that they could make the personal choice to "pay it forward" by giving it to someone in the local community who may be in need. The total amount of the gift cards given to Westgate Team Members was nearly $200,000.
"I want to thank my incredible team members for their hard work and dedication by making sure that each one of them has a great Thanksgiving meal this holiday season. And for those who choose to do so, they can "pay it forward" to someone else who may need it even more than them," said David Siegel, Founder, President and CEO of Westgate Resorts. "I also wanted to continue to provide my financial support to the incredible nonprofits we support each year knowing that giving back to our community is even more important during difficult times and we are thankful to have the resources to help."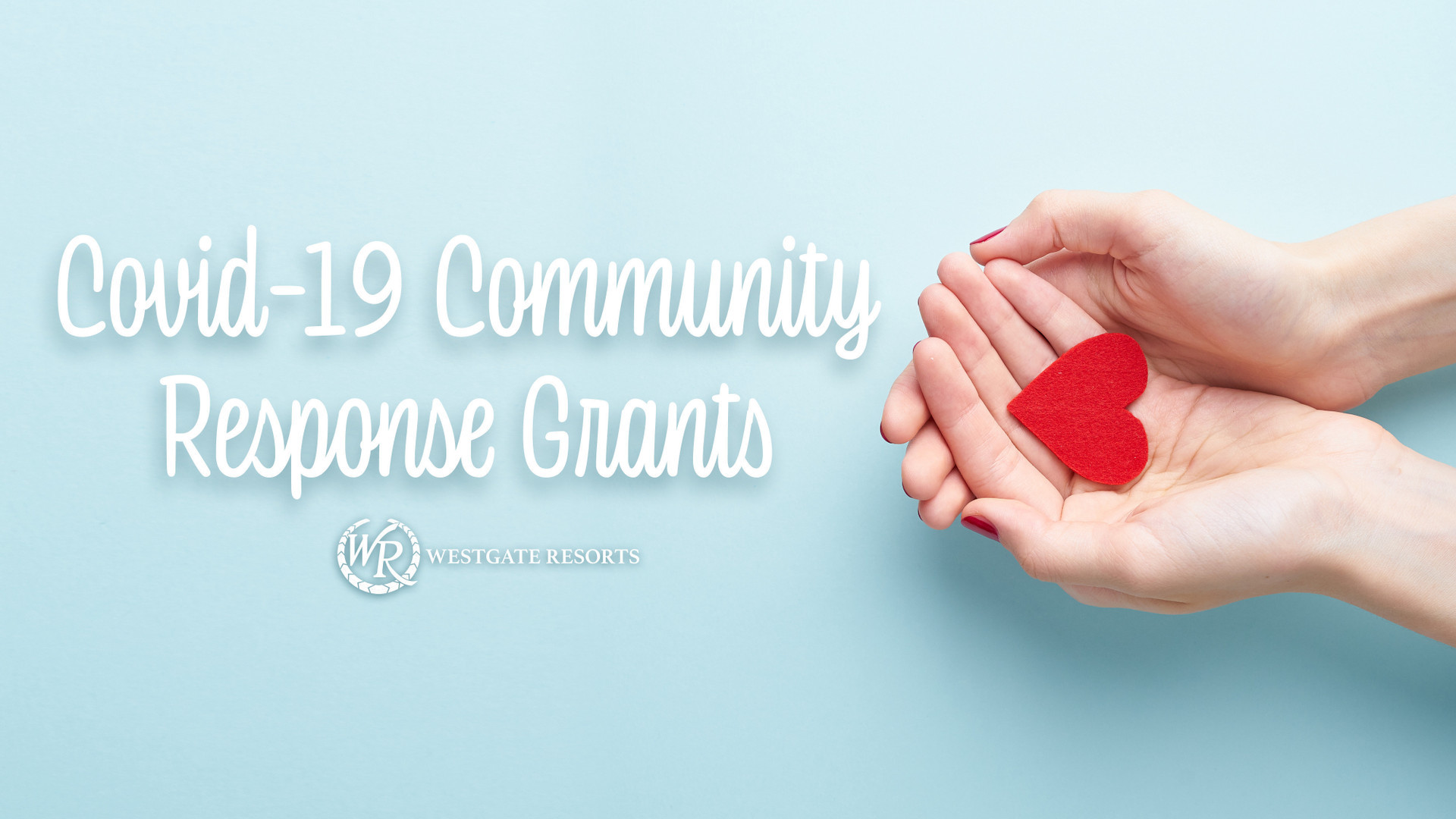 In addition to the Team Member gift cards, $260,000 in grants were provided to 14 nonprofit organizations all of whom were selected due to their focused efforts in assisting their local communities with basic necessities during the on-going pandemic and $65,000 worth of toys were donated to Toys for Tots and the company's Team Members with small children.
"Thank you all so much for blessing us with this incredible gift." said Kevin Huddleston, Executive Director of Christian Action Ministries, "Because of you, more than 2,000 families will receive assistance as they struggle through a winter without work and regular income."
The organizations awarded the COVID-19 Community Response Grants are:
Mustard Seed of Central Florida

Second Harvest Food Bank of Central Florida

Howard Phillips Center for Children and Families

Sevier County Food Ministries

Christian Action Ministries

Christian Center of Park City and

New Directions of Horry County
About Westgate Resorts
Westgate Resorts is the largest privately held timeshare company in the world and one of the largest resort developers in the United States. Founded in 1982 by David Siegel, the company is headquartered in Orlando with 8 Orlando hotel resorts, and 27 themed destination resorts nationwide, featuring more than 14,500 luxury villas and hotel rooms in popular vacation destinations throughout the United States such as Miami, Orlando and Cocoa Beach, Florida; New York City, New York; Park City, Utah; Las Vegas, Nevada; Gatlinburg and Pigeon Forge, Tennessee; Myrtle Beach, South Carolina; Williamsburg, Virginia; Branson, Missouri; Mesa, Arizona; and Tunica, Mississippi. Most Westgate Resorts locations feature a variety of unique restaurant, retail and spa concepts, including Drafts Burger Bar, Edge Steakhouse, Westgate Marketplace & Deli and Serenity Spa by Westgate. For more information about Westgate Resorts, visit www.westgateresorts.com.
CONTACTS:
Jessica Murray
The Zimmerman Agency
(850) 402-6032