Westgate River Ranch Resort & Rodeo Announces 2nd Annual World of Westgate Pro Rodeo Championship Finals
Sep 20, 2022
LAKE WALES, Fla. – Sept. 20, 2022 – Westgate Resorts is pleased to announce the second annual World of Westgate Pro Rodeo Championship at Westgate River Ranch Resort & Rodeo. The event is happening over three nights, beginning on Thursday, December 15, with its popular evening of live music at the Nashville Singer-Songwriter Series. The rodeo begins on Friday, December 16, and ends on Saturday. Produced in partnership with Double K Rodeo Productions, the event will feature some of Florida's top rodeo talent, starting at 7:30 p.m. both nights.
"We are excited for the return of our Pro Rodeo Championship tournament presented by the resort's World of Westgate Loyalty Program," said Westgate Ranch Manager Ray Duncan. "This event is a great way to bring families and friends together for an incredible weekend celebrating this thrilling sport and showcasing Florida's best rodeo talent."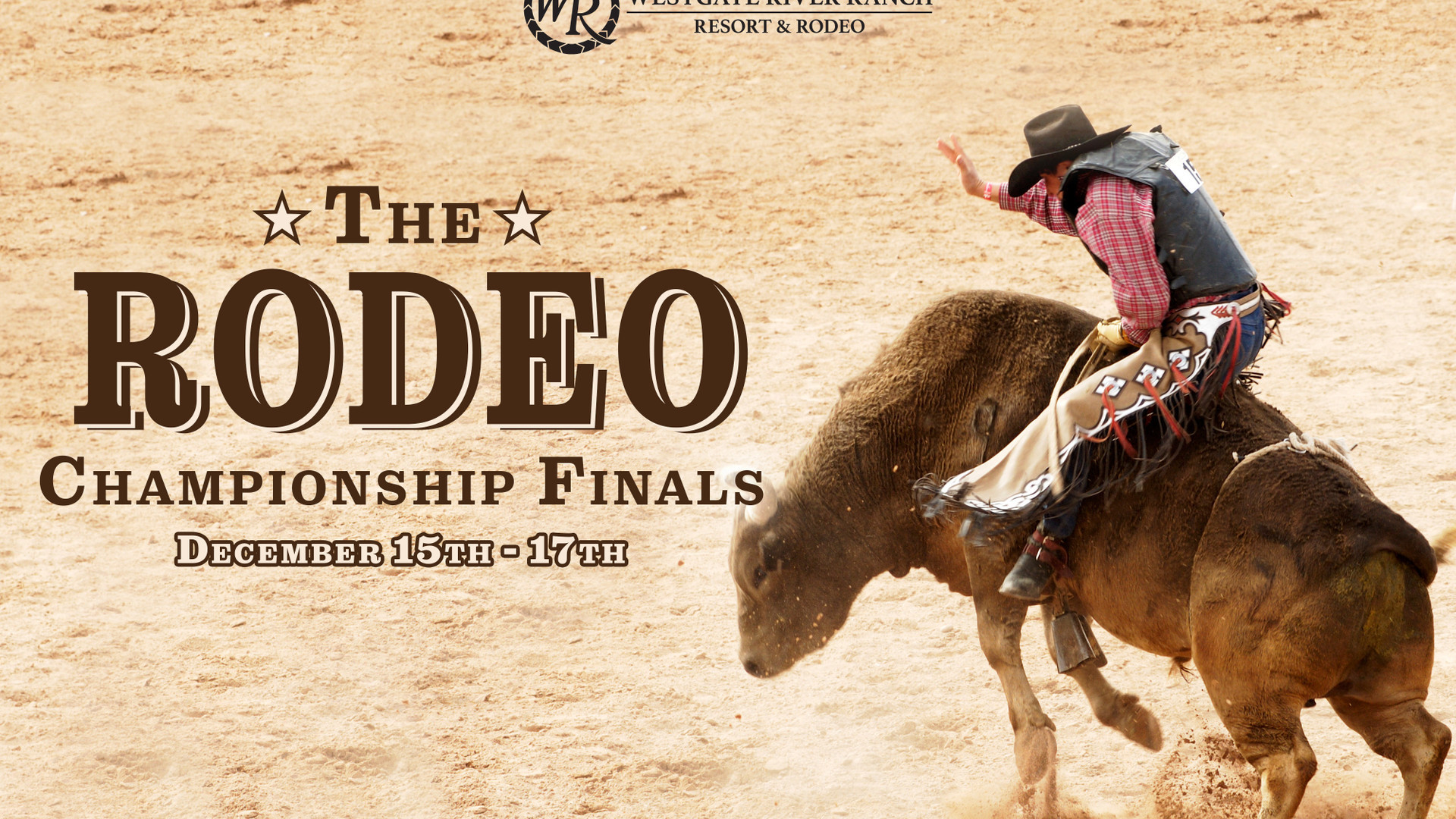 Admission for each rodeo championship finals event will be $30 for adults, $20 for children ages five to 12, and children ages four and under are free. Event-goers can also purchase a Three-Day/Two-Night Weekend Pass for $60 per adult and $40 per child and a Two-Day/One-Night Weekend Pass for $55 per adult and $35 per child. Additional event packages are available for resort guests and employees. Tickets for the World of Westgate Nashville Singer-Songwriter Series on Thursday start at $20 per person. Food and beverages, along with special championship rodeo merchandise, will be available to guests for purchase. There will be a DJ on-site playing today's greatest hits, and visitors will be able to enjoy live country music and line dancing at the River Ranch Saloon following the rodeo on Friday and Saturday. For more information on the event, to purchase tickets in advance, or book a weekend package, please visit the Westgate River Ranch Resort & Rodeo website.
ABOUT WESTGATE RIVER RANCH RESORT & RODEO
Westgate River Ranch Resort & Rodeo is the largest dude ranch east of the Mississippi River, specializing in providing guests a one-of-a-kind ranch experience, featuring spacious glamping accommodations such as luxe teepees and Conestoga wagons. Days at the ranch are spent disconnecting from daily stress and diving into nature, all while guests get the opportunity to ride horses, swamp buggies and airboats. Visitors can also take advantage of a wide range of outdoor activities, including archery, fishing, an adventure park – and on Saturdays – the one and only Westgate rodeo.
ABOUT THE WORLD OF WESTGATE LOYALTY PROGRAM
The World of Westgate (WOW) Loyalty Program seeks to put members into the mindset of "Vacation More. Get More." Membership is completely free and has no complicated points structure to manage. Westgate's loyalty program is focused on providing exceptional, easy-to-use benefits at all of its resort locations, as well as discounts you can apply in everyday life such as computers, groceries, movie tickets, nationwide concerts, sporting events and much more. Five tiers of loyalty offer extensive benefits, experiences and privileges that have been specially curated to reward those owners and guests who have selected Westgate Resorts as their preferred vacation destination. All guests can enroll in our complimentary program and gain benefits and experiences based on their tier level. Exclusive benefits include discounts on travel when booking directly through Westgate Resorts, as well as savings on food and beverage services and retail outlets. Plus, loyalty members also receive discounts on spa services, water park admission and reduced or complimentary resort and destination fees. Members can access WOW Partner Deals from anywhere when logging into their WOW account for discounts on shopping, or to enjoy local, national or international experiences. Please visit WorldofWestgate.com for more details and to join today!
ABOUT WESTGATE RESORTS
Westgate Resorts is the largest privately held timeshare company in the world and one of the largest resort developers in the United States. Founded in 1982 by David Siegel, the company is headquartered in Orlando with eight Orlando hotel resorts and 22 themed destination resorts nationwide, featuring more than 14,000 luxury villas and hotel rooms in popular vacation destinations throughout the United States, such as Orlando and Cocoa Beach, Florida; New York City, New York; Park City, Utah; Las Vegas, Nevada; Gatlinburg and Pigeon Forge, Tennessee; Myrtle Beach, South Carolina; Williamsburg, Virginia; Branson, Missouri and Mesa, Arizona. In 2022, the company launched the cutting-edge World of Westgate (WOW) Loyalty Program, an exclusive program that rewards Westgate owners and hotel guests with prestigious perks and privileges at no added cost. The company has garnered many distinct accolades, including the 2022 ACE Project of Excellence Award from the American Resort Development Association (ARDA) for Westgate River Ranch Resort & Rodeo, recognition from Forbes Travel Advisor ranking Westgate Park City Resort & Spa as a recommended resort in its 2022 Star Awards and 73 Best of State Awards for Westgate Park City Resort & Spa after winning 10 years in a row. Westgate Resorts locations are known to feature a variety of unique restaurant, retail and spa concepts, including Los Amigos Mexican Grill & Tequila Bar, Villa Italiano Chophouse, Drafts Burger Bar, Edge Steakhouse, Westgate Marketplace & Deli and Serenity Spa by Westgate. For more information about Westgate Resorts, visit WestgateResorts.com. Find Westgate Resorts on LinkedIn, Instagram and Facebook.