Westgate's Year in Review
We're just as happy to see 2020 end as anyone else…but we're also grateful for everything our Team Members at Westgate Resorts accomplished in adding value to your Vacation Ownership throughout 2020.
2020: A Unique Year
WestgateCARES
Like other companies worldwide in 2020, we had to close our doors while we found a way to reopen responsibly. As part of that effort, we launched and implemented WestgateCARES at every resort, an industry-leading program to protect the health and safety of our team members and guests.
The only way forward was together. So we shared every policy and procedure publicly with owners, guests and businesses both large and small. See everything we're doing to protect your health and safety - and helpful tips for your daily life - at www.WestgateCARES.com.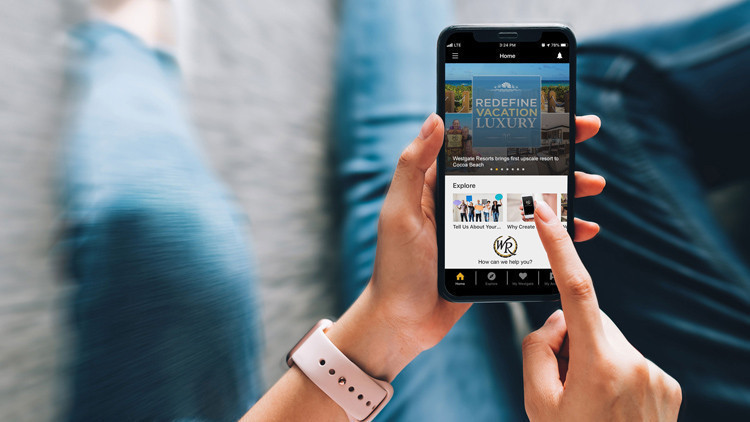 Westgate Resorts Mobile App
The features on the Westgate Resorts Mobile App reinforced our efforts to keep you safe and secure throughout the year, and we're continually updating the app to make travel even easier for you.
Mobile Check-in to minimize contact and get to your room quickly

Make payments remotely and keep tabs on your account

Schedule activities and make dining reservations

Contact the resort services without having to go to the front desk

Get the latest news from your resort for what's happening
Westgate Smoky Mountain Resort & Spa
We've hit an exciting milestone at Westgate Smoky Mountain Resort & Water Park as we continue to rebuild after the devastating fire of 2016. There are nearly 800 timeshare villas available now, with more than 1,000 scheduled for occupancy by early 2021. The check-in building is completed, and work is underway on rooms in Buildings 1000, 203, 302, 304, 307, 315, 317, and 319. We're updating as we rebuild with elegant furniture, custom granite countertops, and gorgeous cabinets, while staying true to the authentic mountain feel. Stay up-to-date with recent news about our efforts »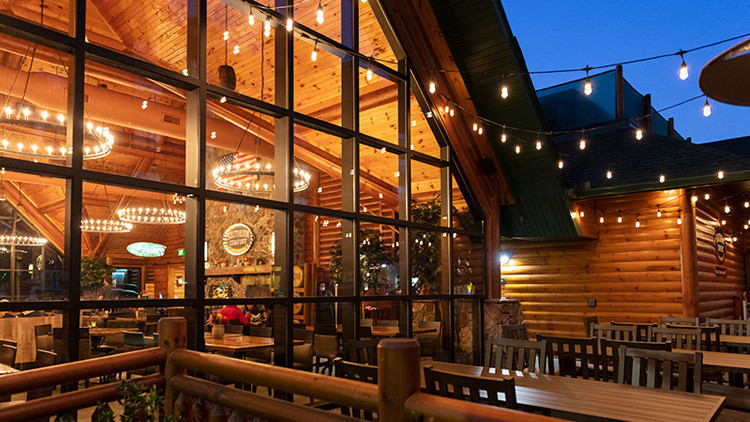 Southern Comfort® Comes to Gatlinburg
Gatlinburg's newest comfort food restaurant opened at Westgate Smoky Mountain Resort & Water Park…Southern Comfort! Great home-cooked meals offer a collection of decadent comfort food from the South everyone will love. Indulge in low-country cuisine, and tickle your taste buds with soul food, creole-style dishes, and good old Southern home cooking.
From shrimp and grits to chicken and dumplings, Southern Comfort is ready to wow your family with flavorful dishes. Make a reservation, dig in, and sit a spell as we do the cookin'
Westgate Lakes Resort & Spa
Enjoy shooting some hoops on our brand-new basketball court, spend your free time putting away at our new mini golf course, or take a walk with your someone special on the new walking/jogging path at Westgate Lakes Resort & Spa. Most exciting? Our new state-of-the-art water park is on track to open in summer 2021 with thrilling water slides, a lazy river, children's play area…and more!
Westgate Palace Resort
We're on track to reopen Westgate Palace Resort on schedule, where you'll be greeted by a beautiful modernized lobby and restored elevators with fresh paint and polished tiles. Counters and staircases in all public areas have been refinished for a clean, open and expansive space. We can't wait to see you again and show off all the new enhancements to you and your family!
Westgate Town Center & Vacation Villas
Westgate Vacation Villas Resort and Westgate Town Center Resort opened a new restaurant, the Italian Chophouse Villa Italiano in February 2020. They're on track to complete all planned upgrades on the single-letter villas throughout the property and are making needed repairs to some of the public spaces.
Westgate Blue Tree Resort
The units at Westgate Blue Tree Resort have been fully renovated for a new era of luxury at one of our quieter Orlando destinations. We've spared no expense updating every inch from the entryway to the bedrooms. We started by installing new keyless entries with state-of-the-art RFID technology to enhance your safety and privacy. Guests can enjoy enhanced kitchens with brand-new cabinets, appliances and countertops and fully-remodeled bathrooms with completely new fixtures, tiling, and mirrors.
Westgate Leisure Resort
Total transformation is the best way to describe all the changes we've made at Westgate Leisure Resort. All new flooring has been installed in every room and fresh paint applied to every wall. The updated kitchens feature the latest state-of-the-art appliances with new countertops and sinks. The bathrooms have been fully renovated with new showers, fixtures and tiling.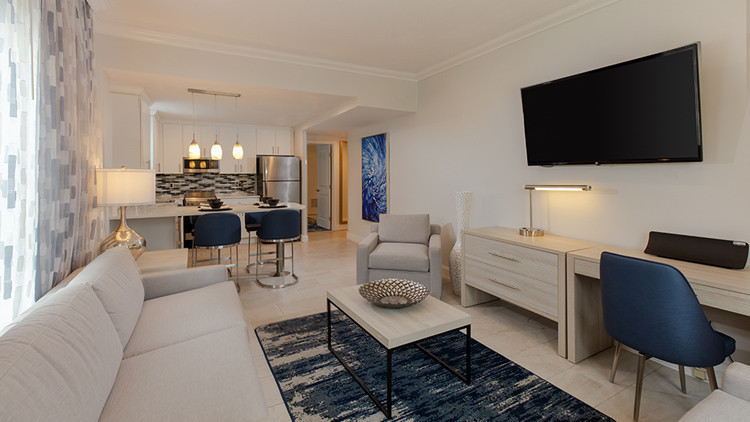 Westgate South Beach Oceanfront Resort
We completed a $2 million top-to-bottom renovation at Westgate South Beach Oceanfront Resort in early 2020. The newly redesigned units radiate true Miami style, with sleek art deco furniture, vibrant new fixtures and finishes, and new stainless steel appliances for a sparkling luxury experience. The newly designed lobby completes the South Beach transformation to give you the ultimate beach vacation experience.
Westgate Las Vegas Resort & Casino
Westgate Las Vegas Resort & Casino offers legendary luxury in the modern age. We installed a brand new 4K LED screen at the massive Westgate Superbook®, so watching your favorite sports team feels like you're right at the game even while you're socially distant. The I-Bar got a new stage with a high-tech lighting system and high-def screen for great sightlines from any distance. Every detail in the casino has been enhanced down to new luxury flooring to offer elegance and walking comfort.
There are 211 timeshare villas available for Las Vegas Owners' use, and we were able to safely reopen Edge Steakhouse, the No. 1 Steakhouse in Las Vegas by TripAdvisor.
Other Improvements and Upgrades
We're always working to improve your experience and add greater value to your vacation ownership at many of our other resorts, too.
Take in the beautiful scenery at our new observation deck and savor the spectacular view of the waterfall at Westgate Branson Woods Resort, along with a new arcade experience at Drafts Sports Grill.

We've been fully remodeling bathrooms, adding new flooring in the bedrooms and updating kitchen equipment with stainless steel appliances, new cabinets and countertops at Westgate Flamingo Bay Resort.

All of the units in the 1000 building at Westgate Myrtle Beach Oceanfront Resort have been given a complete facelift; expect updated kitchens with brand new cabinets and counter tops, new plumbing, lighting fixtures, fresh paint, fully renovated bathrooms, new patio furniture and flooring.

We renovated the indoor and the indoor/outdoor pools at Westgate Park City Resort & Spa to provide the best swimming experience among the captivating views surrounding the resort. The flooring in the common areas have been upgraded and updated, too.

Westgate Historic Williamsburg Resort has a fully upgraded lobby, 16 units are scheduled for a full makeover, and new HVAC units are being installed throughout the property to deliver the comfort you expect in any season.
Visit the Westgate Resorts Travel Blog for a complete list of all the work completed in 2020 and upcoming in 2021.
2020 ARDA ACE Philanthropy Award
We're thrilled to announce that David Siegel, Founder and CEO of Westgate Resorts, was the recipient of the 2020 ARDA ACE Philanthropy Award, for his and Jackie's work through the Victoria's Voice Foundation to combat the opioid crisis ravaging this country's next generation. Since the tragic passing of their beloved 18-year-old daughter Victoria due to an overdose, they've put a spotlight on this important issue and were honored to be recognized among the nation's leading advocates for social policy changes in the nationwide fight against opiate addiction. While COVID has been the understandable focus of headlines through 2020, they'll continue to bring awareness of this other silent epidemic to the national stage.
We're Looking Forward to 2021!
Your support as a member of the Westgate Resorts family made all the difference in 2020. We know great things are coming in 2021 as your source for a lifetime of vacation memories.
Call (800) 811-8760 for additional information.