Resort Roundup! A Look Behind The Scenes At What's Coming Up At YOUR Resort!
Inside Scoop on Happenings At Your Resort
Ever wonder what changes are happening across Westgate Resorts? We're working constantly to improve and evolve our properties into a bigger and better vacation experience for every guest! Whether you're with us for a few days, a week, or more, we want you to experience the luxury feeling for which we're known. So what changes exactly are happening at each property?
Check out the list below to see what we have been up to making your home away from home better than ever:
Westgate Lakes Resort & Spa | You will love improved features across the property that will make your next vacation that much sweeter. Enjoy shooting some hoops on our brand-new basketball court, spend your free time putting away at our new mini golf course, or take a walk with your someone special on the new walking/jogging path.
What's Next for 2021 | The much-anticipated waterpark is on track to welcome guests with a splash pad, wave pool, sound system and tiki bar. We will be improving security measures with new lock replacements and technical upgrades throughout the resort. There will be units updated with renovated kitchens, bathrooms and flooring! If your go-to resort is Westgate Lakes Resort & Spa, then your next getaway will surely be a treat!
Westgate Vacation Villas & Town Center Resort | Westgate Vacation Villas and Westgate Town Center resorts have made significant changes that all guests will be eager to enjoy. This includes the addition of an Italian Chophouse Villa Italiano, upgrades to the single-letter villas throughout the property, and needed repairs done to some of the public spaces throughout the property.
What's Next for 2021 | Next year will bring some real treats for all to enjoy! Expect a bowling alley and new arcade for some exciting and friendly competition between family and friends. Get your mornings off on the right foot with a trip to Starbucks® and, best of all, enjoy a new causal Mexican food restaurant which will give a whole new meaning to Taco Tuesday! If you thought Vacation Villas and Town Center couldn't get any better, prepare to be amazed!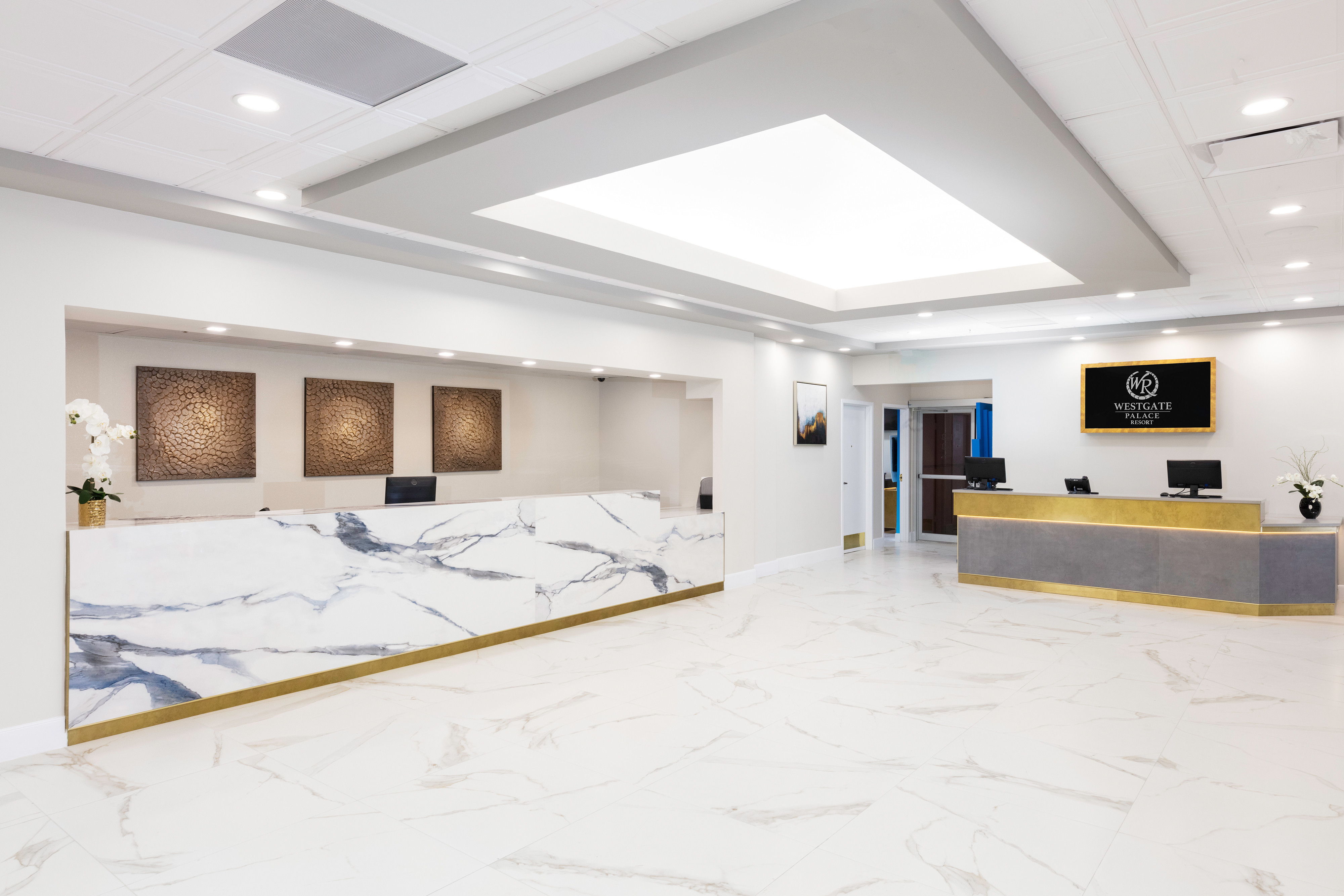 Westgate Palace Resort | Lots of changes have been made at Westgate Palace Resort while you've been away. Imagine coming back to a totally different vibe right when you walk in the door. How you may ask? We have completely modernized our lobby from top to bottom and restored our elevators with fresh paint and polished tiles. We refinished counters and staircases in all public areas for a more open and inviting space. We can't wait to see you again and show off all the new enhancements to you and your family!
What's Next for 2021 | Just when you think things couldn't get better at Westgate Palace Resort, we're just getting started! 2021 will bring some much-needed changes to over 100 units with new tiles, window treatments, refinished ceilings, updated kitchens with brand-new stainless-steel appliances, cabinets and countertops. That's not all! We'll also be remodeling the bathrooms with new fixtures, vanities, commodes and tiles. As a bonus, we're replacing the elevator in Tower A which will make the journey to your unit one smooth ride.
Westgate Towers & Towers North Resort | The crew at Westgate Towers Resort has been hard at work this year making some awesome changes to the property that will excite every guest! Behind the keyless entry doors equipped with RFID technology, as you walk into the unit, you'll notice all the great additions like LED lighting fixtures, repainted ceilings and fully renovated bathrooms. The kitchens also got a much-needed makeover including new cabinets, countertops and stainless-steel appliances. Just picture it, being on vacation with your family and enjoying all the wonderful upgrades and feeling right at home!
What's Next for 2021 | We are bringing the fun in 2021 with an all new arcade for family gaming. Like spending time soaking up the sun and cooling down in the water? We've got the perfect spot with a newly refinished pool.
Westgate Leisure Resort | Total transformation is the best way to describe all the changes we've been making at Westgate Leisure Resort. Our units are being reimagined with all new flooring, updated state-of-the-art kitchens and fully renovated bathrooms. We want to make your home away from home as comfortable as possible.
What's Next for 2021 | Westgate Leisure Resort's transformation has started and will continue through 2021. Expect a brand-new roof and repairs to public spaces throughout the property to ensure the best vacation experience possible.
Westgate Blue Tree Resort | Known as one of the quieter properties for the ideal escape from reality, we're making Westgate Blue Tree Resort the perfect oasis with modifications to every unit. We're updating entertainment centers in the living rooms, enhancing the kitchens with new cabinets, appliances and countertops, fully remodeling the bathrooms, and installing new keyless entries to give you the ultimate peace of mind.
What's Next for 2021 | Get ready for more fun-filled vacation days because Westgate Blue Tree Resort will be getting a brand-new arcade room with the hottest new games to play with the family. The pool will also be given a fresh look which will surely make a splash with all our guests.
Westgate River Ranch Resort & Rodeo | If you're curious about Westgate River Ranch Resort & Rodeo's authentic dude ranch vibe, it is as cool as it could get. Just imagine how much cooler it will be with all the upgrades being done throughout the property. The General Store has been enhanced with a spacious front porch for settin' a spell and enjoying the view. If you enjoy playing tennis, well then you'll be pleased to know that the Marina Tennis Courts got a pretty sweet upgrade with new poles and freshly painted courts for players of all ages. We also added a new pavilion tent at the Longhorn Center for those special events that you want to share with your family.
What's Next for 2021 | There's so much in store for Westgate River Ranch Resort & Rodeo in 2021 to continue making this property #1 for the ideal country style vacation. Cabins will get a light makeover with furniture updates to maintain an authentic dude ranch vibe while providing modern comfort, as well as continuing maintenance throughout the property to keep earning River Ranch that #1 spot in your heart for outdoor experiences.
Westgate Smoky Mountain Resort & Spa | Like a phoenix rising, Westgate Smoky Mountain Resort & Spa is back, and as the years go by, it just keeps getting better. We have made amazing improvements, such as the grand opening of our brand-new Southern Comfort ® restaurant. You'll feel the difference every step of the way, from the moment you first step through the lobby doors to entering your cabin. Each unit is luxurious in its own unique way, rebuilt or renovated to give you the rustic feel that you desire when visiting the smoky mountains. We have also started construction of new buildings and finished up others.
What's Next for 2021 | We are going to be renovating 50% of all cabins throughout the property, delivering an enhanced luxury experience. For those fitness buffs, a new fitness center with state-of-the-art equipment to give you the most fulfilling workout during your stay will be added for your convenience.
Westgate Las Vegas Resort & Casino | You can place your bets on Westgate Las Vegas Resort & Casino when it comes to the perfect Vegas getaway and we are determined to make it worth your while. Check out the Westgate Superbook® where we've installed a brand new 4K LED screen, so watching your favorite sports team feels like you're right at the game. Looking for some fun with your friends, head on over to the I-Bar featuring a new stage with high tech lighting system and hi-def screen for that next level partying! Every detail from the walkways to the tiles within the casino has been enhanced for the ideal elegance you expect with every stay.
What's Next for 2021 | 2021 is all about modernization for Westgate Las Vegas. For your safety and piece of mind, all fire safety devices throughout the property will be upgraded, including the radio receiver communications with the fire department. The elevators will be enhanced for a smoother and more efficient ride to your luxurious room. Sid's Café will be getting cool improvements to their bars to create a great low-key spot for brunch after a long night of legendary fun.
Westgate Myrtle Beach Oceanfront Resort | Just when you think Westgate Myrtle Beach Oceanfront Resort can't get any better; oh, it can! Besides being right on the beach and having an amusement park across the street, Myrtle Beach is looking better than it has ever been. All of the units in the 1000 building have been given a complete facelift; expect updated kitchens with all brand new cabinets and counter tops, new plumbing, lighting fixtures, fresh coat of paint, fully renovated bathrooms equipped with all new finishes, new patio furniture and flooring. It will be like stepping into a newly constructed unit. If that isn't enough, how about an updated arcade room with new games for the family? Everything about this property will feel brand-new making your next vacation experience feel like the first one!
What's Next for 2021 | The much anticipated parking garage will be available in 2021, relieving the great stress we all endure…finding a good spot! You'll be able to find a spot easily after a long drive to start your beach vacation right away! Building 2000 will get some sweet updates too, like updated plumbing fixtures, luxury flooring and treatments to elevate the style in each of the units.
Westgate South Beach Oceanfront Resort | We've brought sexy back at Westgate South Beach Oceanfront Resort with a $2 million top to bottom renovation. The newly redesigned units show off that true Miami style, with a modern luxury feel featuring sleek art deco furniture, vibrant new fixtures and finishes, as well as all new stainless steel appliances to make you feel right at home. The newly designed lobby completes the South Beach transformation to give you the ultimate beach vacation experience.
What's Next for 2021 | Expect a true art deco vibe, with a new exterior paint job as well as improvements to all of the public areas throughout the property that will make Westgate South Beach one of the hottest properties on the strip!
Westgate Park City Resort & Spa | Once you've stayed at Westgate Park City Resort & Spa, you know it represents luxury at its finest. But we're not satisfied until we find how to make your next stay even better. So, we've renovated the indoor and the indoor/outdoor pools to provide the best swimming experience among the captivating views surrounding the resort. The flooring in the common areas have been upgraded and updated because at Westgate Park City, we think even your feet deserve luxury.
What's Next for 2021 | Minor cosmetic repairs will take place through 2021, along with a complete roof replacement to ensure that Westgate Park City Resort & Spa continues to be one of the most impressive vacation destinations in the nation.
Westgate Flamingo Bay Resort | Tucked away from the Las Vegas strip is Westgate Flamingo Bay! We've enhanced the resort so you can fully enjoy all the action and still find relaxing peace and quiet. A complete makeover has been in the process to transform the units at this property - expect fully-remodeled bathrooms, new flooring in the bedrooms as well as completely updated kitchen equipped with stainless steel appliances, new cabinets and countertops; making this the ultimate retreat with lots of Vegas flair!
What's Next for 2021 | The units won't be the only thing getting a beautiful makeover. In 2021, the lobby will be expanded and refurbished to give it an even more welcoming and luxurious feel.
Westgate Branson Woods Resort | Great updates have been happening at Westgate Branson Woods Resort! Take in the beautiful scenery at our new observation deck and savor the spectacular view of the waterfall. Spend the day relaxing in the brand-new hot tub or take a swim in our newly-refurbished pool among the serene beauty of tree covered hills. Still looking for more fun on your vacation? Check out the new arcade experience at Drafts Sports Grill and have fun with the whole family. Make your next getaway an adventurous one!
What's Next for 2021 | 2021 will be all about the experience within the unit to make you feel right at home. We're transforming your experience with full renovations to 68 units in the 1000 building, including upgraded bathrooms, fresh paint in the bedrooms, new lighting fixtures, and new furniture to give you the ideal home feeling.
Westgate Branson Lakes Resort | Dream vacation, here we come! What could be better than escaping everyday life and heading to Table Rock Lake where this hidden gem is located. Westgate Branson Lakes Resort gives you all the comforts of home along with all the excitement of a vacation. Newly renovated units equipped with upgraded bathrooms, enhanced kitchens including new appliances, cabinets and countertops. The furniture in the units has also been updated for the ultimate living experience. Not enough? Then how about a new fitness center with state-of-the-art exercise machines and a newly refinished pool to reignite your desire for travel?
What's Next for 2021 | More exciting renovations are still coming to Westgate Branson Lakes. In 2021 all the buildings throughout the property will receive a fresh coat of paint. The 3rd floor of the main building has been fully refreshed with new flooring and furniture to create a more inviting atmosphere.
Westgate Historic Williamsburg Resort | This charming property has been getting some big upgrades which will make it a sought-after destination. Guests will be greeted with a fully upgraded lobby for a warm welcoming experience, 16 units will get a full makeover, and new A/C units will be installed throughout the property to keep you warm during the winter months and cool during those warmer and lovely Virginia days.
Westgate Cocoa Beach Resort | The tide isn't the only thing changing in Cocoa Beach, FL. Westgate Cocoa Beach Resort has been busy making much needed improvements to ensure that every stay is a memorable one. A new roof, fresh coat of paint, and new furniture is just what this property needed to keep the tropical oasis vibrant and new.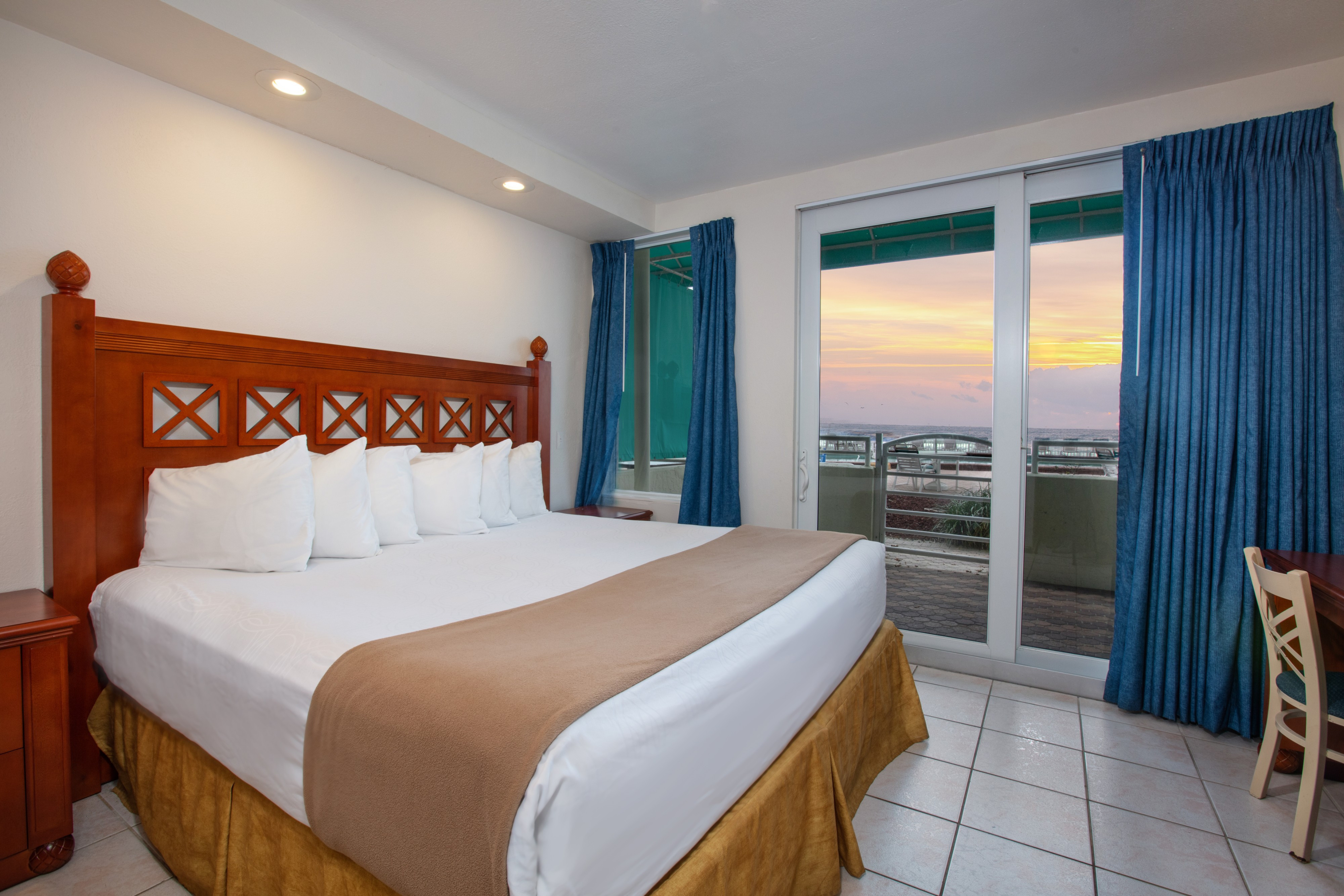 Harbour Beach Resort | Hang 10 and spend a day at the races, then return to this great beach property to rest and relax! We're continually updating furniture and accessibility, so all our guests can enjoy a comfortable and safe visit. Your next vacation is sure to be a treat filled with waves, sun and a whole lot of fun!
We hope you're as excited about these improvements as we are and believe that you will find the renovated experiences at your resort to be well worth the wait. Every Westgate Resorts property has been lovingly enhanced to ensure fulfilling experiences for years to come. We strive not just to meet your expectations, but to exceed them and hope to see you soon!

RELATED ARTICLE:
At Westgate Resorts, when you Check-In, there's a LOT to Check-Out! Your vacation awaits. Book your vacation week online today or talk with a vacation planner at 800-925-9999.
When You Check-in, There's a Lot to Check Out
Sign up for our newsletter and check-in to great offers, secret stuff, and special events.