10 Reasons Why These Westgate Orlando Resorts Properties are Better Than Ever
Westgate Resorts Orlando FL
Orlando is known as the ideal Central Florida spot for a bright, expansive vacation, and we've got 10 reasons why our Westgate Resorts properties are perfect for your vacation dreams!

Westgate Lakes Resort & Spa: Treasure Cove Water Park
Get ready for an adventure of a lifetime at Treasure Cove Water Park! Spend a day and enjoy family-friendly fun at Orlando's newest water park. Get soaked, cool down, relax, enjoy a snack, or your favorite drink – there's something for everyone to love just steps away from their room. So, whether you like wave pools, waterslides, splash pads, or lazy rivers, come early, leave late, you're in for an amazingly wet & wild time!*
*Please see Rate Plan Details on your reservation for more information about passes.

Westgate Vacation Villas Resort & Westgate Town Center Resort: Shipwreck Island Water Park
Of course, Treasure Cove Water Park at Westgate Lakes Resort & Spa is just the latest addition to our Orlando Water Parks. When you stay at Westgate Vacation Villas Resort or Westgate Town Center Resort, you have easy access to Shipwreck Island Water Park, offering the family fun of pirate ships, waterslides, sparkling pools, and lazy rivers.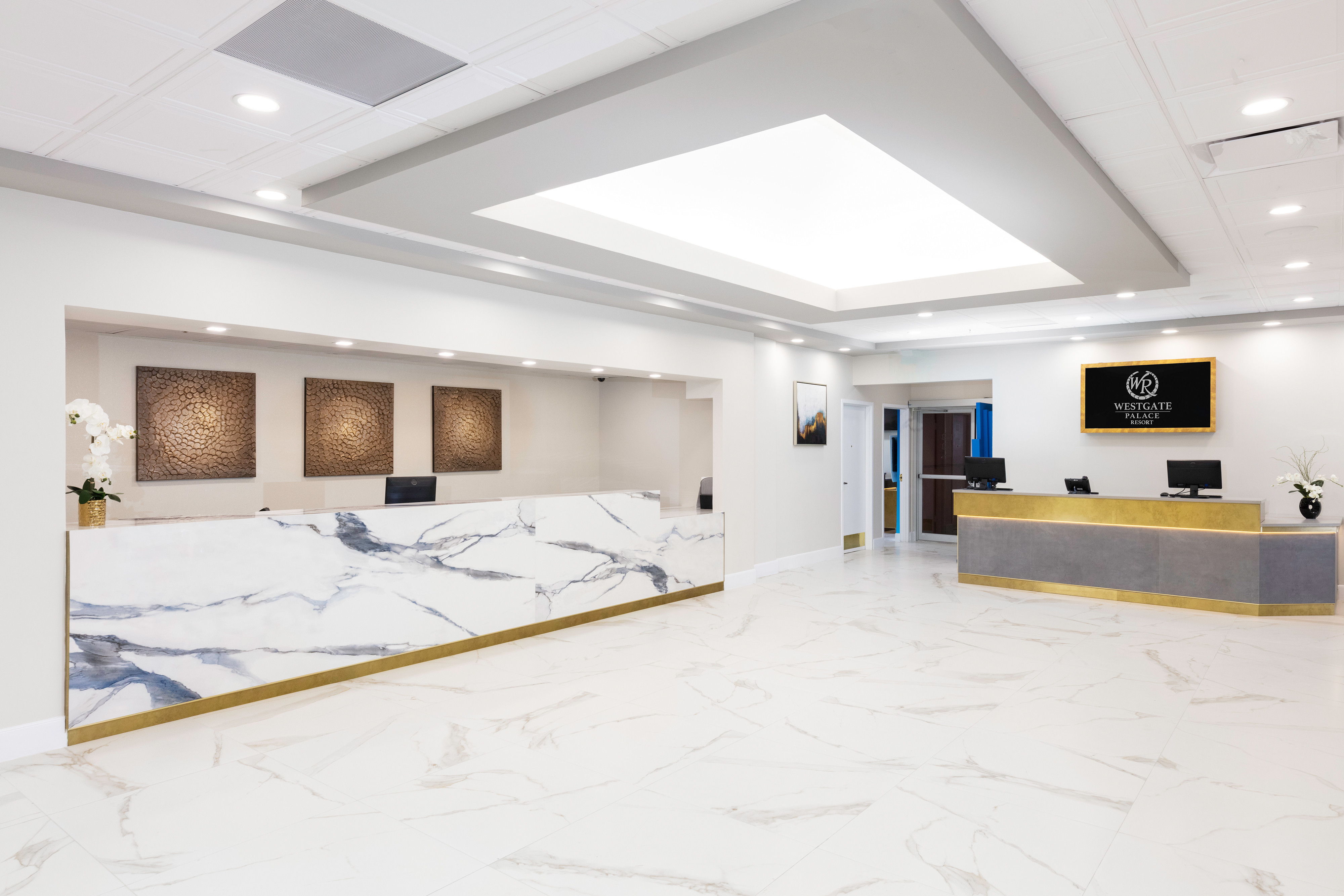 Westgate Palace Resort: Amazing Updates & Renovations
We've been renovating and updating Westgate resort hotels across the nation, and have even more exciting work coming soon. Westgate Palace Resort had an amazing amount of work done, from the lobby to hallways and rooms. We don't have words big enough for the incredible work that our crews have accomplished to deliver you the best vacation experience for years to come.

Sun, Sun, Sun
OK, this one is a little bit of cheat, because Orlando is the center of the Sunshine State so bright, refreshing sunlight has always been available for your outdoor fun! But it's worth remembering that Central Florida is full of refreshing breezes, reinvigorating sunlight, and the big blue sky that's made it a world-famous vacation destination.

Westgate Towers Resort: Stunning Upgrades.
Westgate Towers Resort also had its own stunning upgrades in 2020, from keyless entry doors equipped with RFID technology, to great additions like LED lighting fixtures, repainted ceilings and fully renovated bathrooms. The kitchens also got a much-needed makeover including new cabinets, countertops and stainless-steel appliances. Just picture it, being on vacation with your family and enjoying all the wonderful upgrades and feeling right at home!

New Dining Experiences
We opened the Villa Italiano Chophouse at Westgate Vacation Villas Resort in 2020, celebrating Italy's culinary passion with fresh ingredients and house-made recipes. Tender filets of beef, hand selected cuts of rib-eye and top sirloin await you along with delicious salads, antipasti boards, pizzas, pasta dishes and signature entrees along with an extensive wine and cocktail menu. Whichever Orlando Resort you stay at, it's worth a special trip to satisfy your inner foodie.

Westgate Blue Tree Resort: A Breathtaking Reinvention.
Known as one of the quieter properties for the ideal escape from reality, we're making Westgate Blue Tree Resort the perfect oasis with modifications to every unit. We're updating entertainment centers in the living rooms, enhancing the kitchens with new cabinets, appliances and countertops, fully remodeling the bathrooms, and installing new keyless entries to give you the ultimate peace of mind.

WestgateCARES
It wasn't enough to be "good enough" when it came to your health and safety at our resorts. That's why created the WestgateCARES program so that you can take that vacation you need with peace of mind. We believe all you should ever have to worry about is enjoying sun-dappled outdoor activities at your resort hotel.

Easy Access to Amazing Theme Parks
The theme parks in Orlando are open with special safety measures and considerations for every guest to ensure the best experience possible. If you want to travel off-property and explore one of these magical lands in Orlando, Westgate's locations are perfect for easy access.

A Perfect Vacation Experience Without Ever Leaving the Resort
Of course, something that's always true is that Westgate Resorts vacations offer the perfect experience at your own pace. If you want to stay at the resort and explore the open campuses and abundant fresh air without the extra cost and time of going to a park or attraction, we know you'll be perfectly happy making your Orlando home at Westgate.
Whether you're getting away for a few days, or plan on taking a long vacation in sunny Central Florida, Westgate's Orlando Resorts have you covered for all the safe resort experiences you could want without ever leaving the property!
When You Check-in, There's a Lot to Check Out
Sign up for our newsletter and check-in to great offers, secret stuff, and special events.