The Top 20 U Pick Orlando Farms to Visit
The Top 20 U Pick Orlando Farms to Visit
Looking for a berry good time in Orlando? Florida agritourism is blooming, and with it, so many local farmers and landowners have opened their gates to their communities for the first-hand experience of life on the farm. If you're looking for fun things to do in Orlando or the best Orlando kids activities, discover the many opportunities to learn about agriculture, healthy eating, livestock, produce, and the operations of farms! Since most Florida farms are family-owned, U-Pick farms are an incredible way for families to come together and learn about where their food comes from.

U Pick Farms Near Me
Florida's warm sun and humid climate make it a prime vacation destination, but also an ideal environment for producing various delicious vegetables and fruits, from bell peppers and corn to citrus and strawberries, all year long! While lots of foods, like mushrooms, can be grown year-round, the main agricultural season start in the fall months of October and November and runs through the end of May. However, spending time with your loved ones will never go out of season! We're not afraid to be picky, so check out some of our favorite U-Pick farms near Orlando!
1 | Meadors Blueberry Farm | With over 5,000 berry plants, Meadors Blueberry Farm is a blueberry-licious dream for berry lovers! The farm refrains from using pesticides while berries are emerging from their plants, and only uses organic pesticides made from sesame seed and fish emulsion. Visitors can pick their own berries, order pre-packed bundles, or even take home their very own berry plant! Meadors Blueberry Farm is open every day from 8 a.m. to 5:30 p.m. and also sells tasty treats (aside from the berries) like homemade jams and syrup, honey, grove pepper, and garlic scallions. There's even a cute picnic area on-site, so come by, pick up some snacks and eat them on this beautiful berry farm!
WHERE: 3685 Orlando Ave, Mims, FL 32754 | WHO: 407-383-6639
2 | Southern Hill Farms | Ran by third and fourth generations of family farmers, Southern Hill Farms strives to provide high-quality fruit to give from their home to yours. While their main squeeze is the blueberry and their refreshing blueberry lemonade, the farm also produces peaches, sunflowers, and zinnias. The U-Pick blueberries are $5/lb and one bucket will hold up to 6 lbs. With eight fields of blueberries, the farm's fields close at 3 p.m. on weekdays and 4 p.m. on weekends. Focused on bringing their community together, the farm offers several outdoor areas for relaxing, farm wagon rides and food trucks on the weekends, as well as delicious treats like donuts and blueberry muffins. We recommend trying the blueberry cobbler—it's lip-smacking good!
WHERE: 16651 Schofield Rd, Clermont, FL 34714 | WHO: 407-986-5806
3 | Bekemeyer Family Farm | Ran by fifth-generation farmers, the Bekemeyer Family Farm first began in 1920 when Great-Grandpa and Great-Grandma Bekemeyer transformed their 20-acre land full of pines and palmettos into a working farm and citrus grove using only their mule and plow. Now, the citrus farm offers a U-Pick and Farm Stand with strawberries, citrus, peaches, and fresh vegetables grown through hydroponic and natural methods. Come be a part of the Bekemeyer legacy!
WHERE: 1055 E Story Rd Winter Garden, FL 34787 | WHO: 407-917-8068
4 | Brook Hollow Farm | With a history grown from love, nothing tastes sweeter than the produce at Brook Hollow Farm! In 1966, Jeff Annis purchased a property lined with orange groves, a beautiful lake, and a bustling brook, from which his mother named the property "Brook Hollow." Now married and growing a family, the Annis family decided to make their beloved farm a U-Pick spot since there aren't many places to pick strawberries in the West Orlando area. Using vertical hydroponic farming to grow their produce more naturally, the farm grows several fruits and vegetables seasonally, including four varieties of strawberry, thornless blackberries, tomatoes, spinach, zucchini, watermelon, cantaloupe, and so much more! Explore Orlando's very own hydroponic farm!
WHERE: 8505 Silver Star Rd, Orlando, FL 32818 | WHO: 407-234-9877
5 | Tom West Blueberries | Family-owned and operated since 1954, Tom West and his grandson decided they needed a new agricultural plan after the greening disease swept through their orange groves. In comes the removal of the orange groves and the introduction of blueberries! Since integrating the little violet fruit into their farm, it now boasts 10 acres of blueberry plants for visitors to pick through. Open every day from 9 a.m. to 5 p.m., the farm also offers tractor and boat rides for a little adventure after your picking!
WHERE: 324 East Orlando Avenue, Ocoee, FL 34761 | WHO: 407-656-3223
6 | Oak Haven Farms & Winery | Name a better duo than wine and strawberries—we'll wait! Originally a strawberry farm in 1996, Oak Haven Farms & Winery now produces local fruit and grape wines made straight from the plants at their farm, including their popular strawberry wine, blueberry wine, and strawberry blonde wine. Owned and operation by Harry and Karen Staudernman, and their daughter, the farm's pick-your-own strawberry fields are a colorful way to spend the day under the Florida sun! Once you've plucked all your strawberries, be sure to refresh inside their country kitchen and try a glass of their authentic wine or strawberry milkshake! If you're a lover of all things sweet and strawberry, their strawberry milkshake is a treat you and your kids will be dreaming of weeks after!
WHERE: 32418 Avington Rd, Sorrento, FL 32776 | WHO: 352-735-1996
7 | H&H Berry Farm | Sometimes the sweetest things in life come straight from the soil! Richard Hoffman, the owner of H&H Berry Farm, discovered this at a young age and has been a part of the agriculture and farming business ever since. First owning a tree nursery and roadside citrus stand, Hoffman has worked in crop advising and with other local farmers for the past 25 years. All of his farming experience makes for some delicious berries! Both blackberries and blueberries are available to be picked at the farm and are $4/lb or $20 per gallon. To enhance the berries' already bright flavor, be sure to try them with the local honey sold at the farm!
WHERE: 15217 County Rd 455, Montverde, FL 34756 | WHO: 800-716-4740
8 | Far Reach Ranch | Located by the shores of Lake Dora in Central Florida, Far Reach Ranch has been dedicated to agriculture and its community since 1947. First opened as a cattle ranch and orange grove, it first became a blueberry farm in 1994 when the first few acres of blueberries were added. The farm's U-Pick blueberry season is April through May and its Up-Pick strawberry season is January through March. Along with offering local honey, jams, and baked yummies, the ranch also has its very own event space ideal for rural themed weddings and engagement parties. So, whether you're looking for a place to hold your parent's 50th-anniversary party or are just needing some space from the city, Far Reach Ranch is for you!
WHERE: 1255 S. Dora Blvd. Tavares, Fl 32778 | WHO: 352-343-7389
9 | Atwood Family Farms | A farm with a story as sweet as pie! Built in 2013 by first-generation farmers who met at the University of Florida, Atwood Family Farms was first a worn-down grove on the side of the highway when the couple decided to restore the land to its glory. Since then, the farm has grown to be a place where families and friends can come together to make memories and of course, pick blueberries! Nine out of 26 acres of their blueberry farm is open every April through May for visitors and community members alike to come pick Sweet Crisp, Farthing, and Prima Donna blueberries. The farm also sells its produce commercially and hosts school field trips to educate youth on the importance of local farms and agriculture!
WHERE: 36111 N CR 44A, Eustis, FL 32736 | WHO: 352-973-1963
10 | Grahams U Pick Peaches | Juicy and tart, nothing beats a Florida peach on a sunny day! Known as one of the more popular fruits, the Florida peach is the ripest in early May and has made Grahams U Pick Peaches into one of the most popular destinations in Central Florida! Growing both oranges (Honey Bells, Red Navels, and Sugar Bells) and peaches, the farm guarantees the taste of Florida! Have a picnic at the farm or stop on your way down from your home state, we promise peach picking will become your new favorite pastime!
WHERE: 14803 Lake Yale Rd, Umatilla, FL | WHO: 352- 636-3821
11 | Pappy's Patch | Vibrant red, heart shape bundles of tangy, fruity flavor, what does this describe? Strawberries! Pappy's Patch is a family-owned and operated strawberry farm in the heart of Central Florida. The farm's strawberry season is December through April and is open every day that they have fresh, ripe berries to pick for $3/lb. Spend a day away from the bustling city and explore Florida's sweet side at Pappy's Patch!
WHERE: 700 Florida Ave, Oviedo, FL 32765
12 | Blue Bayou Farms | Spring blueberry U-Pick season has never been as much fun as it is down at the bayou! Both a distillery and farm, Blue Bayou Farms is the premier organic blueberry farm in Central Florida. Along with their U-Pick blueberry fields, the farm also has a quaint country store where they sell fresh homemade pies and jellies, Amish cheeses, butter, and local produce. The farm is open daily from 10 a.m. to 5 p.m. and if you're unable to make it out to the farm yourself, call them and Blue Bayou will overnight freshly picked organic blueberries right to your home! Brewed right in its distillery, the farm offers sells 8 Rum, Brandy, and several flavors of Moonshine, including their award-winning Apple Smack Moonshine. Have yourself a true Florida outdoor experience and meet us at Blue Bayou Farms!
WHERE: 8222A County Road 48, Yalaha, FL 34797 | WHO: 352-324-4069
13 | Heather Oaks Farm | Fall in love at Heather Oaks Farm! Bob and Maria Tracy first met and bonded over their love for nature and have since created a serene farm that gives every visitor a unique experience. Offering U-Pick Blueberries, visitors can also pick their Muscadine grapes, including Carlos, Noble, Delicious, Triumph, and Big Jumbo. Heather Oaks Farms also grows aquaponic vegetables, including kale, lettuce, squash, and tomatoes, as well as sells farm-fresh eggs daily. They are the only Florida farm to grow Louisiana Irises, and have over 250 color variations available, and are also in the process of producing olive oil from the farm's olive trees.
WHERE: 4240 Christmas Lane, Lady Lake, FL 32159 | WHO: 352-753-1184
14 | Showcase of Citrus | Just down the road from Magic Kingdom, experience pure Florida fun at the Showcase of Citrus! The family-owned and operated Florida attraction boasts a variety of Florida adventures on a 2,500-acre estate featuring over 50 varieties of citrus. From oranges and tangerines to pomelos, lemon and grapefruit, this sunny oasis offers U-Pick citrus and pre-picked citrus for those in a hurry. Spend the day at the farm and enjoy a Monster Truck Tour around the property and end the day with their refreshing world-famous Orange Creamsicle!
WHERE: 5010 US Highway 27, Clermont, FL 34714 | WHO: 352-394-4377
15 | Blueberry Hill Farm | Created with the goal of making memories, Blueberry Hill Farm is 13-acres of blueberry goodness. By providing a true farm experience to their visitors, they're able to share their family's love of farming with other families. For ages young and old, there's something for everyone! Visitors love the daily hayrides where they get to feed the cows, as well as the onsite fishing. If you enjoy wildlife, wild turkey and deer are known to make an appearance! Your family can pick blueberries for $5/lb or $7/lb for organic blueberries Friday through Sunday from 9 a.m. to 4 p.m. Adventure awaits you just over the hill!
WHERE: 5000 Berry Groves Rd, Clermont, FL 34714 | WHO: 863-944-1401
16 | Copeland Nursery | Find your new favorite plant baby and pick your own peaches all in the same day! During the spring peach season of April and May, Copeland Nursery opens up its orchard to the public and its customers so they can take home a little snack with their newly purchased Sweet Viburnum or Mexican Petunia. The state-of-the-art nursery is home to a variety of plants, shrubs, and flowers great for landscaping and home gardens. Treat yourself after a long day of plant shopping, we know you want to!
WHERE: 5000 Berry Groves Rd, Clermont, FL 34714 | WHO: 863-944-1401
17 | Beck Brother's Blueberries | Located in the quaint residential neighborhood of Windermere, the Beck Brother's Blueberries is the only U-Pick farm in the quiet, historical neighborhood where they present bountiful acres of their crown jewels, blueberries! Customers are able to pick their own blueberries or pick-up bundles of the blue beauties, as well as jars of golden honey, seven days a week from 9 a.m. to 5 p.m. during the blueberry season.
WHERE: 12500 Overstreet Rd, Windermere, FL 34786 | WHO: 407-656-5344
18 | McLean Family Farms | At the farm, we're all family! From their family to yours, the McLean Family Farms is known for its sunny atmosphere, big smiles, and friendly environment! As fourth-generation Florida farmers, they know how to grow some of the most beautiful produce in the state! Organic Florida peaches and citrus are available during the available seasons, as well as exciting seasonal events. Ain't life a peach?
WHERE: 20574 Sugarloaf Mtn. Road, Clermont, FL 34715
19 | Seminole Springs Herb Farm | While you may be surprised to see Seminole Springs Herb Farm, the joy of U-Pick farms is learning about agriculture and getting your hands dirty in the process! At the herb farm, herb newbies and herb enthusiasts alike are encouraged to come and learn all about herbs and gardening, as well as about potted roses and butterfly and perennial plants. The farm also sells dried herbs, spices, and teas, essential oil, and holds workshops and seminars for those wanting to learn something new or test their knowledge. Picking out your own herbs and roses has never been such a delight!
WHERE: 34935 W. Huff Rd. Eustis, FL 32736 | WHO: 352-357-2643
20 | Valley View Vineyards | Do you love the finer things in life or have a sophisticated palate? Valley View Vineyards may be the perfect U-Pick farm for you! Nestled next to a scenic vineyard and lake, enjoy a relaxing day with your family and friends picking your own Florida peaches, figs, persimmons, grapes, pears, muscadines, and chestnuts. All make the perfect pairing to your favorite wine or try them with a new blend straight from the vineyards!
WHERE: 22310 County Road 455 Howey in the Hills, FL 34737 | WHO: 352-243-4032
Use Our Handy Map to Find Your Way Around!
Last Tips
Get lost in the groves during your trip to Florida when you check out the 20 best U-Pick farms in Orlando! Whether your look for day trips from Orlando or a family activity off the beaten path, the produce at these farms is sweet as honey and the people are even sweeter! Make your followers on Instagram jealous as you post adorable memories out at the farm, and don't forget to check our Travel Blog for more Orlando itinerary ideas!

RELATED ARTICLE: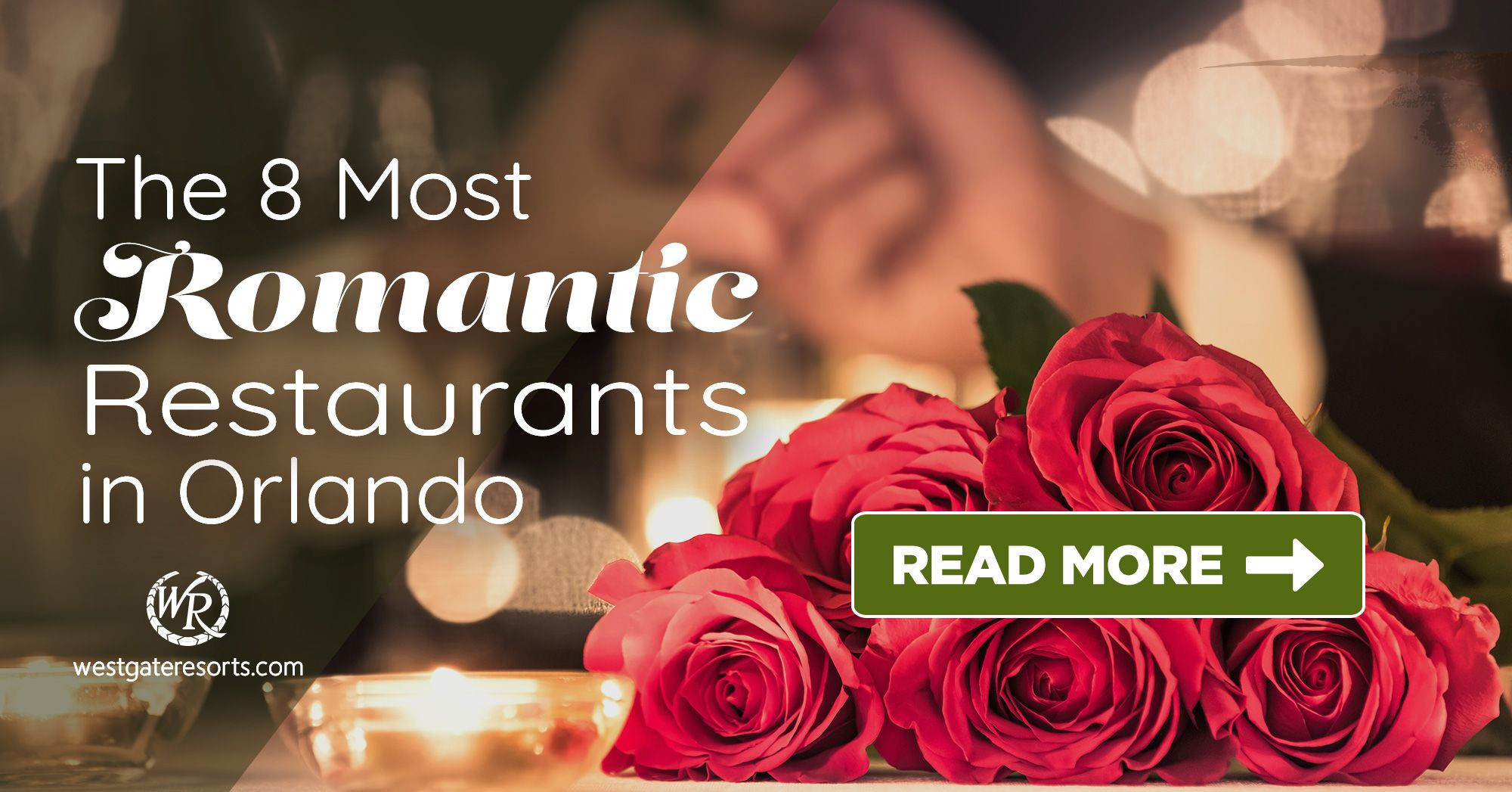 At Westgate Resorts, when you Check-In, there's a LOT to Check-Out! Your Orlando vacation awaits! Explore our Orlando resorts today or talk with a vacation planner at 888-852-2959 or 407-355-2690.
* Westgate Resorts is in no way affiliated with the attractions featured in this article. Items or places listed are current as of the publishing date of this article. Please call or visit the respective website for the most up-to-date offerings and details.
When You Check-in, There's a Lot to Check Out
Sign up for our newsletter and check-in to great offers, secret stuff, and special events.