The 10 Best Kids Activities Orlando Has To Offer
ORLANDO KIDS ACTIVITIES TLDR LIST
Ripley's Believe It or Not!

Congo River Adventure Golf

SeaWorld Aquatica Waterpark
The 10 Best Kids Activities Orlando Has to Offer
"While we try to teach our children all about life, our children teach us what life is all about." ― Angela Schwindt
Need a go-to things to do in Orlando guide that's just for kids? Known as both "The Vacation Capital of the World" and "The Theme Park Capital of the World," Orlando, Florida, is simply one of the most popular vacation destinations in the world (with approximately 75 million visitors annually, according to Visit Orlando), and it's not hard to see why. This family-friendly destination has some of the world's most renowned theme parks, as well as amusement parks, museums, Orlando hotels, and attractions for all ages.
Orlando is where Disney's most popular theme parks are located – Magic Kingdom, Epcot, Hollywood Studios and Animal Kingdom – and don't forget about Universal Orlando Resort and SeaWorld Orlando as well! In addition, Orlando boasts a bunch of great cultural attractions for the grown-ups and history buffs such as the Orlando Museum of Art, The Mennello Museum of American Art and Orange County Regional History Center.
Bottom line: If you're thinking of adding Orlando to your bucket list, you won't be disappointed. However, with so many activities to choose from, how do you even start planning your itinerary? If you intend on traveling as a family, complete with little kids, then you'll enjoy the following list of top activities for kids in Orlando. Be sure to keep a pen and paper on hand to note down some of the your Orlando "bucket list" spots that stand out to you as you read.

Best Kids Activities in Orlando
As you can see, Orlando is a very kid-friendly place. In addition to the amazing theme parks, the wildlife, water parks, state parks, science museums, nature trails and scenic lakes are all very ideal for family activities like picnics, hiking, camping, bird watching, swimming, fishing and so much more.
Of course, you can't go to every place at once, which is why we've created this list of the best kids' activities to explore in Orlando. Make no mistake, putting together this list was not easy since there are so many great destinations in Central Florida to consider for your Orlando vacation getaway.
We did a lot of research to find the ideal Orlando places for families, and it was tough to narrow it down to just 10 places, but we're glad to say that we did it! Enjoy.
1 | SeaWorld Orlando | SeaWorld is one of Orlando's most famous theme parks and a must-see destination to add to your vacation itinerary. Not only is it one of the largest attractions in the city, but it offers a plethora of activities, including wildlife conservation and marine education that provides inspiration for budding marine biologists. Of course, the Shamu show is definitely one of the most popular attractions in SeaWorld, but it's not the be-all and end-all of SeaWorld. In fact, SeaWorld is one of the few places in the world where you can view seals, dolphins and penguins in the same place, and that's just the tip of the iceberg! You'll discover an endless array of exhibits, rides and animal performances, the most popular of which is the "Orca Encounter" show. What makes this show so unique is the fact that it allows you to view the animals in their natural habitat, as it were, and in all of their playful glory. Of course, a trip to SeaWorld Orlando wouldn't be complete without the Waterfront attraction, which is designed to resemble a tiny Mediterranean village. Stepping into this bustling area, you will feel like you've been transported to Italy or Spain, complete with theme-specific restaurants, shops, and even a Sky Tower Ride.
WHERE: 7007 Sea World Drive, Orlando, FL 32821 | WHO: 407-545-5550
2 | Kennedy Space Center Visitor Complex | A short, 45-minute drive from Orlando toward the coast will get you to the fascinating Kennedy Space Center Visitor Complex, the place to be if you're an avid space exploration lover. Kennedy Space Center been at the forefront of American space exploration for years and has been at the center of some of the most incredible scientific events in history. This includes the Apollo mission launches, as well as the Space Shuttle Program and the current SpaceX launches. At the Kennedy Space Center Visitor Complex, you and your family can actually tour the facilities and enjoy a variety of interactive exhibits such as the historic NASA launchpad that was a part of the Apollo mission. There are also interactive screens on display from which you can watch astronaut interviews and visuals from space, and you'll even see authentic moon souvenirs! Basically, the Kennedy Space Center Visitor Complex offers a lot of great attractions for space lovers, young and old. And hey, the visit might even inspire your kid to become an astronaut who heads to Mars one day!
WHERE: Space Commerce Way, Merritt Island, FL 32953 | WHO: 855-433-4210
3 | LEGOLAND Florida | Kids love LEGO. This is a well-known fact. However, LEGOLAND Florida Resort in Winter Haven (just a 45-minute drive south of Orlando) is about more than just the tiny, colorful building blocks that kids love playing with at home. Although, your kids will definitely feel like they've stepped into heaven once they enter this place. LEGOLAND features some amazing activities in store for young children, including interactive slides, kiddie rides and even character meets. However, some of the highlights also include a DUPLO play area, which is perfect for young children, and roller coaster rides. Of course, we'd be remiss to not mention The World of Chima section of the park that is all about the LEGO brand. Here, your kids can enjoy a 4-D movie experience, a dedicated play area and even an interactive water ride. It's loads of fun! The LEGO NINJAGO ride is by far one of the most popular attractions at the entire theme park as it offers an immersive experience that makes you feel like you're a character in a video game.
WHERE: 1 Legoland Way, Winter Haven, FL 33884 | WHO: 888-690-5346
4 | Fun Spot America | Ideally located just off world-famous International Drive, Fun Spot America is a favorite stop on any Orlando tour and it features a wide array of attractions and rides, including a unique wooden roller coaster known as White Lightning. There is also an epic array of go-kart tracks, a Paratrooper ride, enough bumper cars for the whole family and many more surprises that will make a stop here one of the highlights of your entire Orlando vacation!
WHERE: 5700 Fun Spot Way, Orlando, FL 32819 | WHO: 407-363-3867
5 | The Wheel at ICON Park | See Orlando from the highest point in the city from The Wheel at ICON Park (a.k.a. ICON Orlando). Ideally located in the heart of International Drive, this observation wheel is so large that it even rivals the London Eye, and it sits at 400-feet above ground. It'll definitely shift your child's perspective and make them feel as though they're on top of the world! It's the biggest observation wheel along the East Coast, after all. The Wheel at ICON Park offers 360-degree views of Orlando – including its beautiful landscapes, theme parks and overall skyline. It's one of the best places to take an Instagram-worthy pic during your Orlando vacation getaway.
WHERE: 8375 International Drive, Orlando, FL 32819 | WHO: 407-601-7907
6 | Ripley's Believe It or Not! | We all know Ripley's as the once-popular TV show that gave us a window into the world of the weird, wonderful and bizarre. So, you can expect nothing less from this immensely popular International Drive attraction that includes live performances, attractions and exhibits that'll either amaze you, gross you out and amuse you all at once. Either way, your kids will marvel at the extensive dinosaur fossil collection, room of illusions and a real Egyptian mummy. There's even an area that's dedicated to a section of the Berlin Wall that stands tall at 10 feet high. Needless to say, Ripley's offers plenty of opportunities to take plenty of shots for your Instagram or Pinterest pages. You won't want to miss the seven-legged sheep, two-headed calf and eight-foot-long fish, as well as many other interesting and freaky animals.
WHERE: 8201 International Drive, Orlando, FL 32819 | WHO: 407-345-0501
7 | Congo River Adventure Golf | For miniature golf at its best, few Orlando courses rival the Congo River Adventure Golf course, which offer the perfect locale to introduce your little ones to golf. This colorful mini-golf course is a great place to spend an afternoon and you can follow it up with a few rounds at the indoor arcade, which is also on the premises. Being modeled after the fascinating African landscape, the Congo River Adventure Golf is more than just your regular mini-golf course. It includes real jungles, caves and waterfalls that make you feel as if you are exploring the continent with Livingstone and Stanley.
WHERE: 5901 International Drive, Orlando, FL 32819 | WHO: 407-248-9181
8 | SeaWorld Aquatica Waterpark | For a refreshing change of pace, SeaWorld's Aquatica Waterpark was designed to help visitors cool off from the unrelenting Florida heat, which can be quite humid and unbearable in summer. As you may have guessed, there's a plethora of thrilling waterslides in all types of different sizes and shapes, as well as log rides, rafting, wave pools and so much more. There's even a shallow area designed for the enjoyment of young children.
WHERE: 7007 Sea World Drive, Orlando, FL 32821 | WHO: 407-545-5550
9 | WonderWorks Orlando | Those who have been to WonderWorks Orlando on International Drive know that it is by far one of the most unique attractions in the world. This is mainly due to its upside-down aesthetic that incorporates lots of fun exhibits for the kids – both old and young! Museum lovers will be spoilt for choice with more than 100 interactive exhibits, so there's a lot to see and do. Highlights of WonderWorks Orlando include an indoor ropes course, a hands-on roller coaster design exhibit and even a simulated earthquake. There's even a laser tag area included in the price of admission!
WHERE: 9067 International Drive, Orlando, FL 32819 | WHO: 407-351-8800
10 | Gatorland | As the name implies, Gatorworld is all about alligators, hence it's earned a reputation as the "Alligator Capital of the World." This incredible theme park offers a once-in-a-lifetime opportunity to see real gators and crocodiles in their natural habitat. It's spread over 110 acres that include different entertainment and viewing exhibits to enjoy such as a petting zoo with a number of family-friendly animals that exclude the gators. There are also a few not-to-be-missed reptilian performances spread out throughout the day, as well as educational wildlife programs and a mesmerizing nature walk. It's the perfect place to experience the Florida wilderness authentically. Kids absolutely enjoy seeing these majestic creatures in real life, while knowing that it's a safe environment.
WHERE: 14501 S. Orange Blossom Trail, Orlando, FL 32837 | WHO: 407-855-5496
Use Our Handy Map to Kart The Kids Around!
Last Tips on Best Kids Activities in Orlando
We hope this list helps you plan the perfect summer vacation for you and your kids in Orlando, Florida. You now have at your disposal a list of amazing activities that can keep you busy for days on end. From the awe-inspiring Kennedy Space Center Visitor Complex to LEGOLAND Florida, SeaWorld Orlando and much more, there's no shortage of variety and excitement.
The best part about these attractions is the fact that they offer a combination of sightseeing, education, and entertainment all rolled into one! And while you're visiting Central Florida, don't miss the opportunity to check out , , , , , , , , 10 nontouristy things to do in Orlando, fun family activities in Orlando you've never heard of and thrilling things to do in Orlando at night.

RELATED ARTICLE: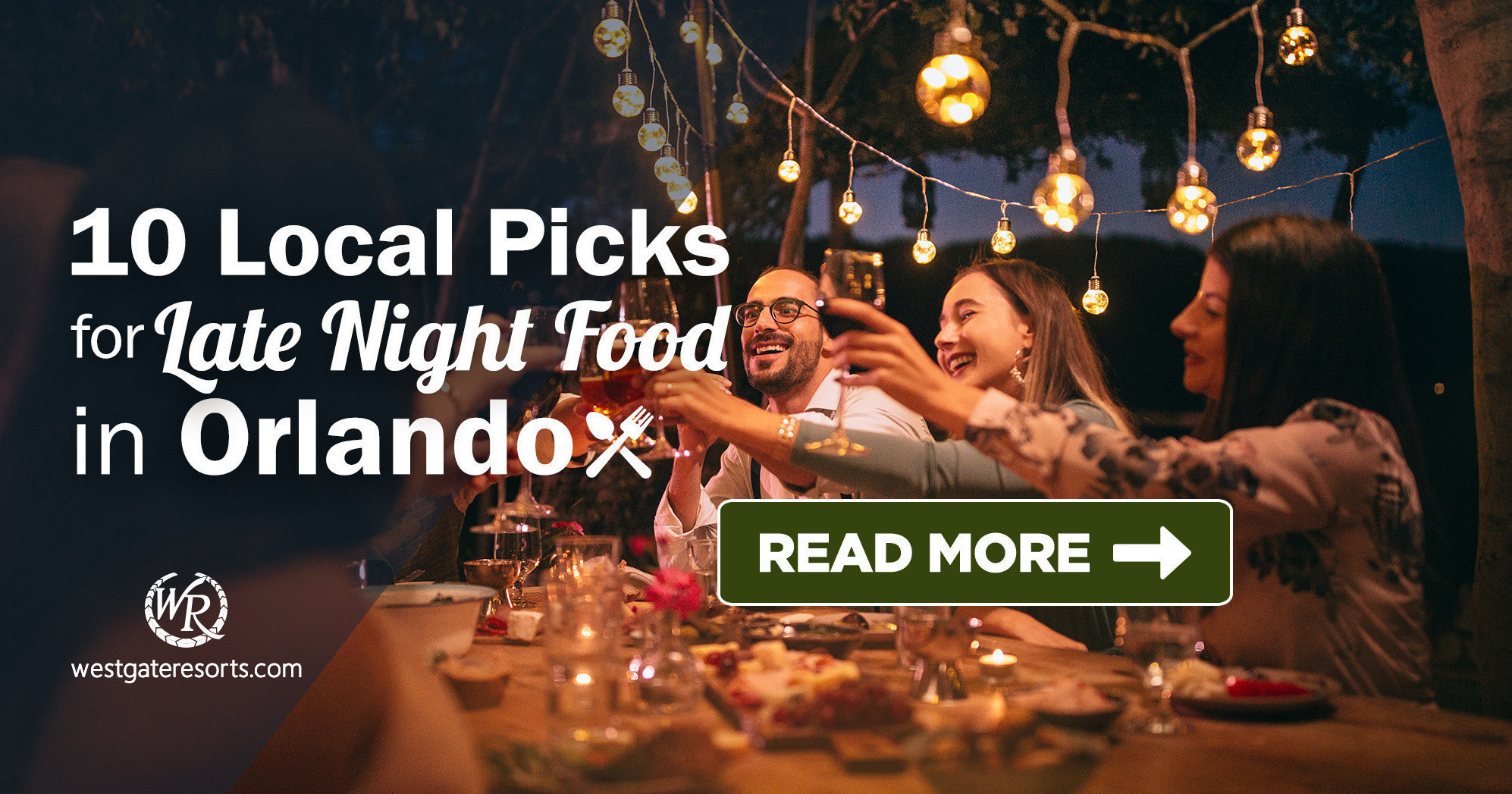 At Westgate Resorts, when you Check-In, there's a LOT to Check-Out! Your Orlando vacation awaits! Explore our Orlando resorts today or talk with a vacation planner at 888-852-2959 or 407-355-2690.
* Westgate Resorts is in no way affiliated with the attractions featured in this article. Items or places listed are current as of the publishing date of this article. Please call or visit the respective website for the most up-to-date offerings and details.
Other tagged pages of interest: orlando hotels near disney, resorts near universal studios orlando, lake buena vista resort, kissimmee resorts, kissimmee hotels, hotels orlando, orlando resorts, resort hotels, staycations
When You Check-in, There's a Lot to Check Out
Sign up for our newsletter and check-in to great offers, secret stuff, and special events.