10 Museums in Orlando Florida Worth Visiting
ORLANDO MUSEUMS TLDR LIST
Museum of Military History

Albin Polasek Museum & Sculpture Gardens

Charles Hosmer Morse Museum of American Art

Art and History Museums - Maitland

Fort Christmas Historical Park

Skeletons: Museum of Osteology

Orange County Regional History Center
10 Museums in Orlando Florida Worth Visiting
"A visit to a museum is a search for beauty, truth and meaning in our lives. Go to museums as often as you can." – Maira Kalman
With all the things to do in Orlando, making a museum visit might not be the FIRST thing you check off your vaca itinerary. However, being a creative and eclectic place, Orlando, Florida is ALSO known for its unique and diverse selection of galleries, museums and other fascinating cultural institutions that sometimes become overshadowed by its trio of world-famous theme parks: Walt Disney World Resort, Universal Orlando Resort and SeaWorld Orlando. Of course, some people associate the city with thrill rides, water parks, a wonderland of hotels down near Kissimmee, and busting International Drive, but Central Florida is also home to a bustling artistic community that has cultivated spaces for art lovers to enjoy and revel in its various creations.
In addition, thanks to Orlando's lighthearted nature, there are plenty of playful children's art spaces and museums as well, which makes it the perfect family vacation destination for the entire family.

Best Museums in Orlando, Florida
Visiting a museum in Orlando, Florida, is a sometimes unexpected yet welcome and pleasant addition to any itinerary to achieve a well-rounded Central Florida vacation getaway. It definitely serves a much-needed respite from the noise and hustle of its signature theme parks, especially during a sweltering hot summer afternoon. Without further ado, here are some of the best museums that the city has to offer. These are not to be missed on your next trip to Orlando.
1 | Museum of Military History | Whether you're a veteran, active personnel, family member of someone in the armed forces or a military history buff, you're sure to enjoy the Museum of Military History in nearby Kissimmee. The Museum of Military History offers interactive exhibits that feature a fascinating education about wars past and present. You'll discover lesser-known facts about the life of servicepeople, as well as the essential equipment that keeps them alive while trekking in foreign lands to protect our freedoms. The museum guides are all veterans, so they speak from experience and can offer even deeper insight into each exhibit. Speaking of which, the exhibits are plenty, and include personal effects from actual servicepeople such as equipment and uniforms. The best part about the Museum of Military History is that it's conveniently located only 10 minutes down the road from Walt Disney World Resort, and can serve as an interesting and unique part of a fulfilling itinerary during your Orlando vacation.
WHERE: 5210 W. Irlo Bronson Memorial Highway, Kissimmee, FL 34746 | WHO: 407-507-3894
2 | Albin Polasek Museum & Sculpture Gardens | Adventurers will thoroughly enjoy the Albin Polasek Museum and Sculpture Garden. As the name implies, this Orlando museum serves as a showcase of the best works of Czech-born sculptor Albin Polasek (1879-1965) and it's actually located in the late artist's home in Winter Park just north of downtown Orlando. Seeing that Polasek spent the last part of his life in the structure, it is rightfully listed in the National Register of Historic Places. Visitors can enjoy tours of the chapel and museum courtesy of knowledgeable and friendly guides. The tours often end on the structure's scenic rolling fields, which offer the perfect photo-op for your vacation album. Three acres of land and multiple pieces of art peppered throughout the manicured grounds are often cause for a repeat visit, as some guests simply can't get enough of the beautiful scenery. In addition to 50 of Polasek's sculptures, the museum also houses works by other talented 20th century sculptors.
WHERE: 633 Osceola Avenue, Winter Park, FL 32789 | WHO: 407-647-6294
3 | Charles Hosmer Morse Museum of American Art | Noted for its impressive art nouveau collection, the Charles Hosmer Morse Museum of American Art is slap-bang in the middle of bistros and specialty shops of beautiful Winter Park. The museum is home to a massive Louis Comfort Tiffany collection that includes art glass, paintings, jewelry and even leaded-glass lamps. It's a truly fascinating exhibit that even comes with the artist's personal items. A short and concise video on Tiffany is also available and shows off his life and works. The Charles Hosmer Morse Museum of American Art offers a more in-depth look into the artist's inner workings and creative process. Art lovers will certainly enjoy the rotating exhibits and free lectures that take place here throughout the year. Plus, there are often scheduled live music concerts hosted at the venue as well. Check the museum's website for up-to-date details on the latest events.
WHERE: 445 N. Park Avenue, Winter Park, FL 32789 | WHO: 407-645-5311
4 | Art and History Museums - Maitland | Away from the city's hustle and bustle is a serene escape that is the Art and History Museum, which features five museums within it located across two different campuses. You can easily spend the whole day here and split your time between the Carpentry Shop Museum, Waterhouse Residence Museum, Telephone Museum, Maitland Historical Museum and Maitland Art Center. The recently restored Waterhouse Residence Museum is like a time capsule to the Victorian era. Among the plush furnishings are ancient woodworking tools and a grand Eastlake staircase that flanks the great room. It's simply a great way to learn about American history and art in the most hands-on way possible.
WHERE: 231 W. Packwood Avenue, Maitland, FL 32751 | WHO: 407-539-2181
5 | Fort Christmas Historical Park | Whether you're coming from or on your way to the Kennedy Space Center Visitor Center on the coast, you're bound to pass by this historical park in tiny Christmas, Florida, which lies just east of Orlando. It's no surprise that the Fort Christmas Historical Park is home to huge shade trees, scenic playgrounds, hiking trails and picnic pavilions. It's the perfect place to spend an afternoon as a family or with a group of friends. This wonderful park features an exact replica of an iconic 1837 fort, which is one of only 200 that were built around the time of the second Seminole Indian War. Apart from the outdoor elements, this fascinating historical park offers some interesting exhibits and even a war film. This is in addition to several "Cracker" homes that have been restored to show off the wonders of 1870 to 1930's architecture. Not only is it free to enter Fort Christmas Historical Park, but you and your family will enjoy this remarkable combination of historic, artistic and natural elements.
WHERE: 1300 N. Fort Christmas Road, Christmas, FL 32709 | WHO: 407-254-9312
6 | Orlando Science Center | From space exhibitions to planetarium shows, 3D movies and realistic dinosaur skeletons, every inch of this four-floor museum is filled with eye-catching and interesting exhibits. There's even interactive science programming and exhibits that are designed to offer a more hands-on experience for visitors, depending on the day's itinerary and program. Whether you're traveling as a family or alone, you'll find that there's no shortage of things to see, do and experience at the Orlando Science Center, one of the most popular Central Florida attractions for visitors of all ages. We highly recommend you check out the Category 1 hurricane exhibit, which puts you in the face of the storm or sign up to view an alligator feeding live, or see real-life sea monsters first-hand. Don't forget to check out the Dr. Phillips CineDome's iconic laser show and large-screen movie. In the evenings, exclusive SkyWatch shows are available at the Crosby Observatory. However, you'll need to check exact times for this and other events at the Orlando Science Center website.
WHERE: 777 E. Princeton Street, Orlando, FL 32803 | WHO: 407-514-2000
7 | Skeletons: Museum of Osteology | Ideally located on International Drive in the bustling ICON Park complex, Skeleton: Museum of Osteology is located in the same vicinity as The Wheel at ICON Park (AKA "Orlando Eye"), SEA LIFE Orlando Aquarium and of course, Madame Tussauds Orlando, the world-famous wax museum. Included in the museum's collection are well over 400 real-life skeletons, many of which have been bought to life as it were to offer a truly unique and interactive display experience. Most of the skeletons have been donated from zoo animals that have died of natural causes and, believe it or not, it takes the crew up to 500 hours to clean and install a single skeleton once acquired. Whether you're a Nat-GEO enthusiast, an armchair scientist, an actual expert or simply curious about wildlife, the intriguing exhibits at this museum will leave you feeling inspired!
WHERE: 8441 International Drive #250, Orlando, FL 32819 | WHO: 407-203-6999
8 | Orange County Regional History Center | Interested in the town's history and law? Head to the heart of downtown Orlando to visit the Orange County Regional History Center, which is housed in the old Orange County Courthouse. With its neoclassical five-story architecture, the 1927 building faces Heritage Square Park. This is where the city limits were planned back when it was formed. What makes this history center so unique is the fact that it takes visitors back in time to a period well before all the theme parks and flashing city lights. In fact, the Orange County Regional History Center offers 12,000 years of Florida history through perfectly condensed and interactive displays. It's a real jewel of the city's tourism history. Some of the most interesting permanent exhibits include First People, which shows off Orange County's early history, specifically how the area's indigenous people lived before the area became developed. Another amazing exhibit called First Contact shows the scene of the arrival of Spanish settlers and 100 years of roadside tourism prior to the existence of any theme parks. The Theme Park Era exhibit is where you'll find an accurate and artistic expression of the city's transformation from cattle town to one of the world's leading tourist destinations.
WHERE: 65 E. Central Boulevard, Orlando, FL 32801 | WHO: 407-836-8500
9 | Cornell Fine Arts Museum | Fine art lovers rejoice! From the moment you walk up to the Cornell Fine Arts Museum at Rollins College in charming Winter Park, you're greeted by Spanish-style architecture, which sets this museum apart from all the rest in Central Florida. Inside are numerous classics by European Old Masters in a dedicated collection that's only the tip of the iceberg. There are thousands of options to select from here, from contemporary works to dainty antiques. Of course, there's always the odd traveling exhibit, which brings a renewed flair to the museum and free educational programs will keep you busy the whole day through. This includes fun scavenger hunts to help you let your hair down and free gallery talks to give you an in-depth understanding of the many interesting exhibits.
WHERE: 1000 Holt Avenue, Winter Park, FL 32789 | WHO: 407-646-2526
10 | Orlando Fire Museum | History buffs both young and old alike will absolutely love this fascinating museum that's located in a 1926 firehouse that has been restored to its original condition. As the name implies, the Orlando Fire Museum is dedicated to sharing to city's brave firefighting history, including fire engines and fascinating antique equipment. Highlights include ladder trucks from 1919 and 1926, as well as an impressive 1900's LaFrance apparatus. The lithographs and hardy tools of yesteryear make for an even more interesting display, as are the cool fire helmets. However, the best part about the Orlando Fire Museum is that the tours are provided by retired firefighters who are Orlando natives. They speak with passion and can answer any and every question that you may have about the exhibits. While this is a free attraction, donations are welcome, so anyone can pop in at any time on Friday and Saturday afternoons.
WHERE: 814 E. Rollins Street, Orlando, FL 32803 | WHO: 407-246-3468
Use Our Handy Map to Meander Your Way From Museum To Museum!
Last Tips on Best Museums in Orlando Florida
Orlando Florida's museum scene is not the most well-known aspect of the city, but it is one of the most fascinating parts of visiting here and you should definitely make time to visit some of these Central Florida cultural institutions. Whether you like art, history, space or technology, there's a museum in Orlando for you. And while you're visiting Orlando, don't miss the chance to check out 10 local picks for late night food in Orlando, thrilling things to do in Orlando at night and fun family activities in Orlando you've never heard of.

RELATED ARTICLE: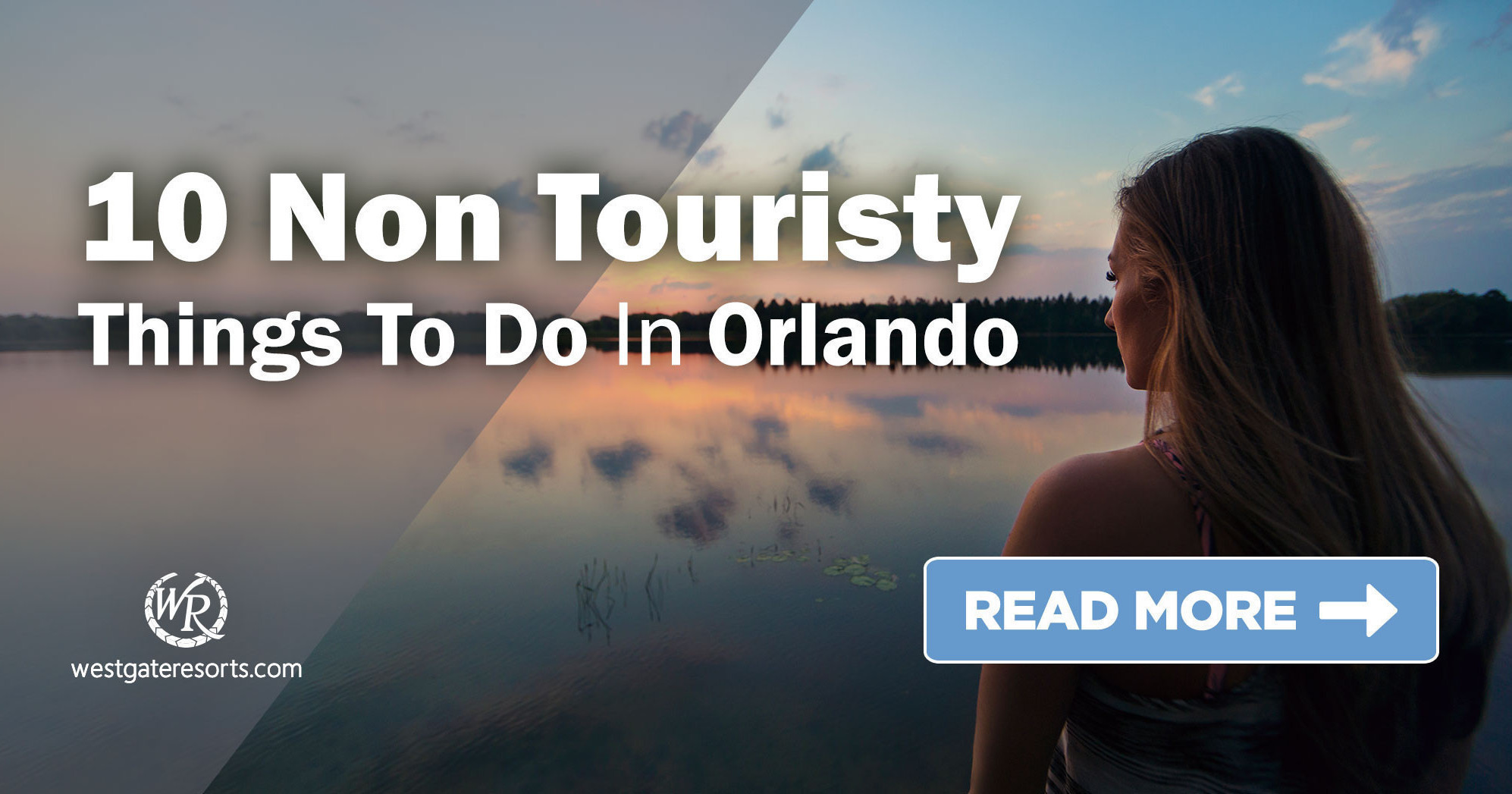 At Westgate Resorts, when you Check-In, there's a LOT to Check-Out! Your Orlando vacation awaits! Explore our Orlando resorts today or talk with a vacation planner at 888-852-2959 or 407-355-2690.
* Westgate Resorts is in no way affiliated with the attractions featured in this article. Items or places listed are current as of the publishing date of this article. Please call or visit the respective website for the most up-to-date offerings and details.
Other tagged pages of interest: orlando hotels near disney, resorts near universal studios orlando, lake buena vista resort, kissimmee resorts, kissimmee hotels, hotels orlando, orlando resorts, resort hotels, staycations
When You Check-in, There's a Lot to Check Out
Sign up for our newsletter and check-in to great offers, secret stuff, and special events.