50 Things to do in Williamsburg VA: Unique Things For Every Season [2024 List]
50 Things to do in Williamsburg, VA
Williamsburg, VA, a city renowned for its rich history and vibrant culture, offers a plethora of activities for every season and traveler type. Whether you're exploring as a couple, with family or embarking on a solo adventure, Williamsburg has something special for you.
From the best pizza Williamsburg, VA, has to offer to some of the best rooftops in Williamsburg for eating and drinking, Williamsburg has fun and entertainment for the whole family! Whether you're looking for cozy winter retreats to lively summer adventures, let's dive into 50 unique things to do in this charming city.
And while you're in town exploring all that Williamsburg has to offer, check out Westgate Historic Williamsburg Resort. The colonial-themed property takes you back in time with décor themed to the era but with the elegance and comfort of the modern age. Located in historic Williamsburg, the resort is just steps away from the history and charm of the city. It's an experience you won't forget. Plus, it's the perfect place for the whole family!
Fun Things to do in Williamsburg
Williamsburg, VA, with its diverse offerings across seasons and traveler types, stands out as a destination that invites exploration, adventure, and serene escapes alike. Whether you're immersing yourself in historical facts about Williamsburg, indulging in culinary delights, or seeking adventures in nature, Williamsburg promises a memorable experience. Dig into these fun things to do in Williamsburg, VA.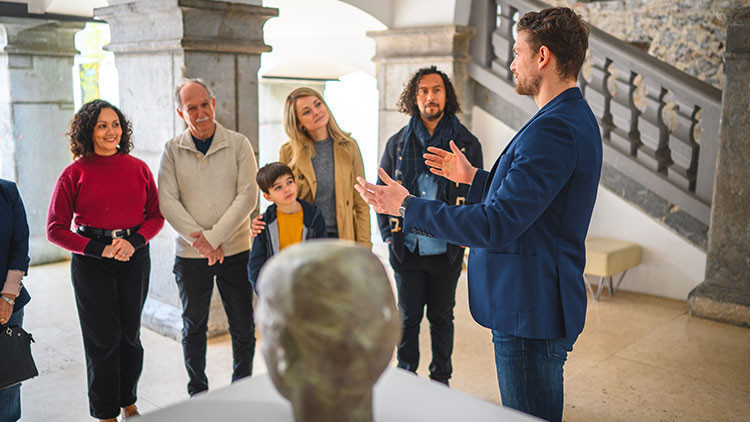 Things to do in Winter in Williamsburg, VA
1. Historical Tours
Williamsburg, VA, is a haven for history enthusiasts, especially during the tranquil winter months. The city, blanketed in a gentle layer of snow, presents a picturesque backdrop to the already charming historical sites. Colonial Williamsburg, with its restored and reconstructed buildings, offers a glimpse into the life of the 18th-century American colonies. Visitors can stroll through the historic area, exploring various shops, homes, and government buildings, all while interacting with costumed interpreters who bring history to life.
Jamestown Settlement, another pivotal point in American history, provides an immersive experience into the life of early settlers. During winter, the site is often less crowded, allowing visitors to explore the replicas of the three ships that brought the English colonists, the Powhatan Indian village, and the colonial forts at their own pace. Special winter programs and indoor exhibits further enrich the historical journey, making it a memorable experience for all ages.
2. Cozy Cafes
The chilly winter weather in Williamsburg, VA, provides the perfect excuse to explore the city's cozy cafes, each offering a warm refuge along with a variety of delightful beverages and treats. Aromas Coffeehouse Bakeshop & Cafe, located in the heart of Colonial Williamsburg, is renowned for its warm ambiance, friendly staff, and a wide selection of coffees, teas, and freshly baked goods. Visitors can unwind with a hot cup of their favorite brew, perhaps paired with a scrumptious pastry, while soaking in the quaint and inviting atmosphere.
Another must-visit is the Mermaid Books Cafe, where visitors can enjoy a hot beverage while perusing through a vast collection of new, used, and rare books. The scent of old books mingled with the aroma of fresh coffee creates a comforting and enchanting environment, perfect for those looking to escape the winter chill. The cafe often hosts readings and other events, providing a vibrant space for book lovers and casual readers alike.
Other Fun Things to do in Winter:
Art Galleries: Explore local art galleries and perhaps pick up a piece or two as a memento of your trip.
Shopping: Visit the Premium Outlets for some winter shopping and grab yourself some deals.
RELATED ARTICLES:
15 Williamsburg Pizza Joints That Will Make Your Mouth Water!
The 10 Best Rooftop Restaurants in Williamsburg
20 Top Williamsburg Restaurants You Have to Try!
Summer Adventures in Williamsburg, VA
1. Water Country USA
Summer in Williamsburg, VA, calls for a splashy adventure at Water Country USA, Virginia's largest water park. With a plethora of exciting water rides, wave pools, and lazy rivers, the park offers a refreshing escape from the summer heat. From adrenaline-pumping water slides like the Colossal Curl to the relaxing Rambling River, there's something for everyone in this watery wonderland. Families, friends, and solo travelers alike can find an array of activities to dive into, ensuring a day filled with fun and frolic.
Moreover, Water Country USA is not just about the rides. The park also hosts a variety of summer events and live shows, adding an extra layer of entertainment to your visit. With numerous dining options scattered throughout the park, visitors can indulge in a variety of meals and snacks, ensuring a full day of uninhibited enjoyment. The park's attentive lifeguards and staff ensure safety, allowing visitors to unwind and enjoy the watery adventures with peace of mind.
2. Golfing
Williamsburg, VA, is a golfer's paradise, especially during the vibrant summer months when the courses are adorned with lush greenery under the clear blue skies. The city boasts an array of golf courses, each offering a unique blend of scenic beauty and challenge. The Golden Horseshoe Golf Club, for instance, provides a spectacular setting with its immaculate greens, challenging fairways, and stunning natural surroundings. Golfers can choose from the club's three courses, each offering a distinct and rewarding experience.
Another notable mention is the Williamsburg National Golf Club, which offers two championship golf courses – the Jamestown Course and the Yorktown Course. Both courses provide a blend of strategic play and visual appeal, catering to golfers of all skill levels. The club also offers professional instruction, a well-stocked pro shop, and a welcoming clubhouse where golfers can unwind after a rewarding round. The serene and meticulously maintained courses provide an idyllic setting for a summer golfing adventure.
Other Things to do in the Summer in Williamsburg:
Historical Reenactments: Engage in the city's history with live reenactments in Colonial Williamsburg.
Cycling Tours: Explore the scenic beauty of Williamsburg on a cycling tour.
Wine Tasting: Visit local vineyards for a delightful wine-tasting experience.
Things to do in Fall in Williamsburg, VA
1. Scenic Fall Foliage Tours
Fall in Williamsburg, VA, is synonymous with a spectacular display of autumn foliage, where the city transforms into a vibrant canvas of red, orange, and yellow hues. Visitors can embark on a scenic drive through the Colonial Parkway, a 23-mile scenic roadway that offers breathtaking views of the James and York Rivers, historical landmarks, and, of course, the stunning fall foliage. The blend of historical charm and natural beauty provides a serene and visually delightful experience, making it a must-do activity during the fall season.
Alternatively, visitors can explore the Virginia Capital Trail, a picturesque biking and hiking trail that stretches over 50 miles, connecting Williamsburg to Richmond. The trail meanders through historical sites, lush forests, and alongside beautiful waterways, all adorned with the splendid colors of fall. Whether cycling or enjoying a leisurely walk, the Virginia Capital Trail provides a peaceful and engaging way to immerse oneself in the enchanting autumn landscape.
2. Haunted Williamsburg
Fall in Williamsburg also brings a touch of spookiness to the historical city, making it a prime destination for those seeking supernatural thrills. Haunted Williamsburg, the city's official ghost tour, offers a chilling journey through the historic area, where guests can explore authentically haunted sites and perhaps encounter some of the resident spirits. The tour, led by experienced and knowledgeable guides, intertwines historical facts with ghostly tales, providing a spooky yet informative experience.
For a more immersive spooky experience, visitors can explore the haunted houses and eerie attractions at Busch Gardens' Howl-O-Scream. The event, held annually during the fall, transforms the park into a playground of horror, with haunted houses, scare zones, and spooky shows. Thrill-seekers can navigate through the various creepy attractions, while also enjoying the park's regular rides and amenities, providing a balanced mix of horror and amusement.
Other Things to do in Fall in Williamsburg:
Harvest Festivals: Celebrate the season at a local harvest festival.
Hiking: Explore the natural beauty of Williamsburg with a fall hike.
Craft Fairs: Visit local craft fairs and pick up some handmade goods.
Things to do in Spring in Williamsburg, VA
1. Gardens and Blooms
Spring in Williamsburg, VA, is a celebration of renewal and blossoming beauty, making it an ideal time to explore the city's various gardens and parks. The Historic Gardens in Colonial Williamsburg offer a splendid display of seasonal blooms, historical plantings, and meticulously maintained landscapes. Visitors can stroll through the various gardens, each offering a unique blend of historical significance and botanical beauty, providing a tranquil and visually stunning experience.
Another must-visit during spring is the Williamsburg Botanical Garden, located in Freedom Park. The garden, which is in full bloom during the spring, showcases a variety of plants native to Virginia, including a vibrant display of wildflowers, shrubs, and trees. The peaceful surroundings, coupled with the colorful blossoms, provide a perfect setting for a leisurely walk, photography, or simply soaking in the natural beauty.
2. Spring Festivals
The arrival of spring is celebrated with various festivals and events in Williamsburg, VA, providing a lively and vibrant atmosphere throughout the city. The Williamsburg Craft Beer Festival, held annually in April, is a popular event that brings together craft breweries, local food vendors, and live music, providing a festive and enjoyable experience for visitors. The event not only offers a wide selection of craft beers but also supports local charities, making it a fun and meaningful celebration.
Another notable spring event is the Williamsburg Farmers Market, where visitors can explore a wide array of fresh produce, artisan goods, and local delicacies. The market, held in Merchant's Square, provides a lively and colorful setting where visitors can interact with local farmers, craftsmen, and vendors, ensuring a fresh and authentic experience. The availability of seasonal fruits, vegetables, and handcrafted goods make it a delightful visit for those looking to experience the local flavors and crafts of Williamsburg.
Other Fun Things to do in Spring in Williamsburg:
Fishing Trips: Enjoy a peaceful day of fishing in the abundant waters.
Photography Walks: Capture the stunning spring blossoms and landscapes.
Outdoor Concerts: Enjoy live music at outdoor venues and festivals.
Bird-Watching: Explore the local parks and engage in some bird watching.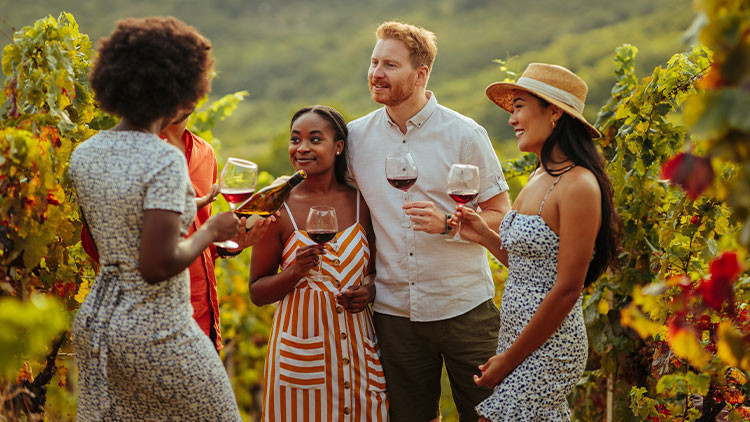 Romantic Things to do for Couples in Williamsburg, VA
1. Romantic Walks in Colonial Williamsburg
For couples seeking a romantic escape, a leisurely walk through Colonial Williamsburg provides a perfect blend of historical charm and scenic beauty. The cobblestone streets, historic buildings, and softly lit lanterns create a romantic ambiance that invites couples to stroll hand in hand, exploring the rich history and picturesque settings. The area is dotted with cozy cafes and intimate restaurants, offering ample opportunities for a romantic dinner or a casual coffee date amidst the historic backdrop.
Additionally, couples can enjoy a romantic carriage ride through the historic area, providing a unique and enchanting way to explore Williamsburg. The gentle clip-clop of the horses, combined with the serene surroundings, creates a timeless and romantic experience, allowing couples to step back in time and enjoy moments of intimate connection amidst the historical charm.
2. Wine Tasting Experiences
Williamsburg, VA, offers a delightful experience for wine-loving couples with its array of vineyards and wineries. The Williamsburg Winery, with its lush vineyards and elegant tasting rooms, provides a romantic setting for couples to explore and savor a variety of wines. Guided tours and tastings offer an insightful look into the winemaking process, while the serene surroundings of the vineyards provide a picturesque backdrop for a romantic day out.
For a more immersive experience, couples can explore the Williamsburg Tasting Trail, which includes a curated selection of breweries, distilleries, and wineries throughout the area. Each stop offers a unique tasting experience, allowing couples to savor a variety of local flavors while enjoying the diverse and scenic settings that each venue has to offer. The trail provides a fun and flavorful adventure that couples can embark on, creating memories and discovering new favorites along the way.
Other Things to do in Williamsburg for Couples:
Romantic Dinners: Enjoy a romantic dinner at one of the restaurants in Williamsburg, VA.
Carriage Rides: Take a romantic carriage ride through Colonial Williamsburg.
Couple's Massage: Relax and unwind with a soothing couple's massage.
Sunset Cruises: Embark on a romantic sunset cruise along the river.
Winery Visits: Explore local wineries and enjoy a day of wine tasting.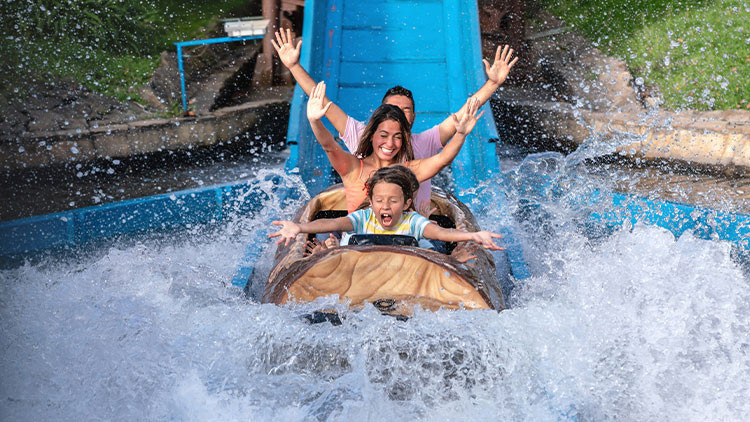 Family-Friendly Things to do in Williamsburg, VA
1. Busch Gardens Williamsburg
Families visiting Williamsburg, VA, will find a world of fun and adventure at Busch Gardens Williamsburg. The theme park, renowned for its thrilling rides, entertaining shows, and vibrant atmosphere, offers something for every member of the family. From adrenaline-pumping roller coasters like the Griffon and InvadR to kid-friendly attractions in the Sesame Street Forest of Fun, the park ensures a day filled with excitement and entertainment.
Beyond the rides, Busch Gardens also offers a variety of live shows, animal encounters, and seasonal events, providing a diverse and engaging experience for families. The park's themed areas, inspired by various European countries, offer a unique blend of cultural, culinary, and adventurous experiences, ensuring that families can explore, learn, and enjoy together, creating lasting memories in the process.
2. Historical Adventures for Families
Exploring the rich history of Williamsburg can be a fun and educational adventure for families. The Jamestown Settlement provides an interactive experience where families can explore replicas of the ships that brought the English colonists, discover the Powhatan Indian way of life, and learn about the early days of the Jamestown colony through hands-on exhibits and demonstrations.
For a more immersive historical experience, families can explore Colonial Williamsburg with its array of interactive programs, workshops, and tours designed for young learners. Children can engage in various hands-on activities, such as candle-making, gardening, and historical games, providing a fun and insightful way to learn about life in the 18th century. The costumed interpreters and engaging programs ensure that history comes to life in an accessible and enjoyable manner for all ages.
Other Fun Things to do in Williamsburg for Families:
Children's Museums: Engage in interactive learning at children's museums.
Ziplining: Embark on an adventurous ziplining experience suitable for all ages.
Pirate Tours: Engage in a fun and interactive pirate tour.
Mini Golf: Enjoy a fun day of mini-golf with the whole family.
Solo Adventures in Williamsburg, VA: Exploring the Historic Jamestown
1. Archaeological Tours: Engage in guided tours exploring the ongoing archaeological digs and discoveries. The archaeological tours at Historic Jamestown offer a unique insight into the lives of the early settlers, revealing secrets buried for centuries. Guided by expert archaeologists, visitors can observe active dig sites, explore unearthed artifacts, and learn about the significant discoveries that have reshaped our understanding of the early colony. The tours not only provide a fascinating look into the past but also highlight the importance of preserving history through archaeological endeavors.
2. Historic Jamestown Visitor Center: Explore exhibits and artifacts from the original Jamestown settlement. The Visitor Center serves as a gateway to the rich history of Jamestown, offering a comprehensive overview through its exhibits. Visitors can explore a range of artifacts, from everyday items used by the settlers to significant finds that have shaped our understanding of the colony. Interactive displays, informative panels, and engaging exhibits provide a thorough and accessible understanding of Jamestown's history, making it a must-visit for solo explorers keen on delving into the past.
3. Glasshouse: Witness demonstrations of glassblowing techniques used in the early 17th century. The Glasshouse at Jamestown is a functioning replica of the original glassworks established by the early settlers. Visitors can observe skilled artisans employing traditional glassblowing techniques, crafting beautiful items just as they were made over 400 years ago. The demonstrations provide a captivating look into the craftsmanship of the period, while the on-site shop offers a chance to take home a piece of handcrafted history.
4. Walking Trails: Explore the scenic trails, observing the natural and historical landmarks. The walking trails at Historic Jamestown offer a peaceful and enriching way to explore the area. Winding through lush landscapes, historical landmarks, and along the scenic James River, the trails provide a blend of natural beauty and historical significance. Informative markers along the way offer insights into the various points of interest, allowing solo travelers to explore and learn at their own pace.
5. Memorials and Statues: Visit various memorials and statues that commemorate significant figures and events. Scattered throughout Historic Jamestown, various memorials and statues stand as silent reminders of the struggles, triumphs, and significant individuals of the early colony. Each monument tells a story, from the hardships faced by the settlers to the interactions with the indigenous peoples, providing a tangible link to the past. Exploring these memorials offers a moment of reflection and a deeper understanding of the complex and intertwined histories of Jamestown.
Adventurous Activities in Williamsburg, VA
Ziplining Adventures
1. Go Ape Zipline & Adventure Park: Experience the thrill of ziplining through the lush forests of Williamsburg. Go Ape offers a variety of treetop adventures that allow you to soar through the canopy, navigate obstacle courses, and enjoy stunning aerial views of the natural surroundings. The courses are designed to cater to various skill levels, ensuring a fun and exhilarating experience for all adventurers.
2. Tree Trek Adventure Park: Immerse yourself in an exciting treetop adventure at Tree Trek. Navigate through a series of obstacles, swing through the trees, and zip across the forest in this adventurous aerial challenge. The park offers different courses to suit various age groups and skill levels, making it a versatile destination for thrill-seekers.
3. Colonial Ziplining: Engage in a ziplining experience that combines thrills with a dash of history. Colonial Ziplining offers a unique adventure where participants can soar above the historic areas, gaining a new perspective on the iconic landmarks while satisfying their adrenaline cravings.
4. Adventureworks Wetland Ziplines: Explore the beautiful wetlands of Williamsburg from above with Adventureworks. Glide over the serene landscapes, observe the rich biodiversity, and enjoy a thrilling yet peaceful ziplining experience that offers a unique blend of adventure and nature exploration.
5. Zipline and Climbing Adventures: For those seeking a combination of activities, opt for adventures that combine ziplining with rock climbing, rappelling, and other thrilling activities. Various adventure parks in Williamsburg offer combo packages that allow you to experience multiple adrenaline-pumping activities in a single visit, providing a comprehensive adventure experience.
Kayaking and Water Adventures
1. James City County Marina: Embark on a kayaking adventure through the tranquil waters of the James River. The marina offers kayak rentals and guided tours, allowing you to explore the scenic waterways, observe local wildlife, and enjoy a peaceful escape amidst nature.
2. York River State Park: Engage in a variety of water adventures at York River State Park. From kayaking and canoeing to fishing and fossil hunting, the park offers a plethora of activities that allow you to explore and enjoy the stunning river environment.
3. Eco Discovery Park: Dive into a range of eco-adventures with kayaking, paddleboarding, and environmental education programs. The park aims to combine adventure with ecological awareness, providing activities that are both fun and enlightening.
4. Wallermill Park: Explore the serene Waller Mill Reservoir by kayak or paddleboat, enjoying the peaceful surroundings and taking in the natural beauty of the area. The park also offers fishing opportunities and scenic spots for a relaxing day by the water.
5. Back Creek Park: Engage in a variety of water-based activities, including boating, fishing, and exploring the serene creeks and waterways. Back Creek Park provides access to the York River, offering a gateway to numerous aquatic adventures.
Educational Experiences in Williamsburg, VA
Colonial Williamsburg
1. Historical Reenactments: Dive into the past with immersive historical reenactments that bring the colonial era to life. Actors in period-appropriate attire recreate significant events, daily life scenarios, and traditional crafts, providing a tangible and engaging learning experience.
2. Governor's Palace: Explore the opulent Governor's Palace, once the residence of British royalty and colonial governors. Guided tours offer insights into the political and social aspects of the colonial era, showcasing the luxurious lifestyles of the elite during that period.
3. Art Museums: Visit the Art Museums of Colonial Williamsburg, where you can explore a vast collection of American folk art, historical artifacts, and exhibitions that delve into the nation's early history, culture, and craftsmanship.
4. Colonial Workshops: Participate in workshops that demonstrate colonial trades and crafts. From blacksmithing and barrel-making to weaving and candle-making, these workshops offer hands-on experiences and insights into the skills and trades of the colonial settlers.
5. Historical Tours: Embark on guided tours that explore the architecture, lifestyles, and significant landmarks of Colonial Williamsburg. Knowledgeable guides provide in-depth information, stories, and historical context, enriching your understanding of the colonial era.
Jamestown Settlement
1. Living-History Exhibits: Explore the living-history exhibits of Jamestown Settlement, where you can interact with historical interpreters, explore re-created colonial structures, and gain insights into the early days of the Jamestown colony.
2. Powhatan Indian Village: Learn about the culture, lifestyle, and skills of the Powhatan Indians in a re-created village setting. Engage in interactive demonstrations and observe traditional practices that provide a glimpse into the life of the indigenous peoples.
3. Jamestown Ships: Explore replicas of the three ships that brought the English colonists to Virginia in 1607. Learn about the challenging voyage, the conditions on board, and the subsequent interactions between the English settlers and the indigenous peoples.
4. Jamestown Fort: Visit the re-created Jamestown Fort, where you can explore the dwellings, interact with historical interpreters, and learn about the struggles, conflicts, and daily life of the early settlers in Jamestown.
5. Museum Exhibitions: Explore the museum's exhibitions that delve into the history of Jamestown, featuring artifacts, displays, and information that chronicle the establishment, challenges, and impact of the first permanent English settlement in America.
Foodie Experiences in Williamsburg, VA
Culinary Tours
1. Taste of Williamsburg: Embark on a culinary journey with Taste of Williamsburg, exploring the diverse and delectable food scene of the area. From traditional colonial fare to contemporary cuisine, the tour offers a variety of tastings that cater to every palate.
2. Williamsburg Food Tours: Explore the rich culinary landscape of Williamsburg with guided food tours that introduce you to local flavors, renowned establishments, and hidden gems. Engage in tastings, meet chefs, and discover the history behind the local cuisine.
3. Historic Foodways: Dive into the culinary history of colonial Williamsburg with Historic Foodways. Experience cooking demonstrations, explore traditional recipes, and learn about the food culture of the 18th century.
4. Craft Brewery Tours: Discover Williamsburg's vibrant craft beer scene with guided brewery tours. Explore local breweries, learn about the brewing process, and indulge in tastings of unique and flavorful craft beers.
5. Winery and Vineyard Tours: Explore the lush vineyards and wineries of Williamsburg, engaging in tours that offer insights into the winemaking process, vineyard management, and of course, wine tastings that showcase the local terroir.
Iconic Eateries
1. The Cheese Shop: A staple in Williamsburg's culinary scene, The Cheese Shop offers a delectable selection of cheeses, charcuterie, and gourmet foods. Enjoy a cheese board, explore their wine cellar, and indulge in their famous house dressing.
2. Pierce's Pitt Bar-B-Que: Savor the flavors of authentic Southern barbecue at Pierce's, a beloved eatery known for its mouthwatering pulled pork, ribs, and classic Southern sides. The rich, smoky flavors and homestyle offerings make it a must-visit for barbecue enthusiasts.
3. Blue Talon Bistro: Immerse yourself in a cozy and elegant dining experience at Blue Talon Bistro, offering a menu that combines classic French dishes with contemporary flair. From escargot to coq au vin, the bistro delivers a delectable culinary journey.
4. The Trellis Bar and Grill: Indulge in a sophisticated dining experience at The Trellis Bar and Grill, renowned for its Death by Chocolate dessert. The menu features innovative dishes, crafted with local ingredients and culinary artistry.
5. Aromas Coffeehouse Bakeshop & Cafe: Delight in the cozy and aromatic ambiance of Aromas, where you can enjoy freshly brewed coffee, handmade pastries, and a menu of hearty breakfasts and lunches. The welcoming environment makes it a perfect spot for a leisurely meal or a coffee break.
YOU MAY ALSO LIKE:
25 Fun Facts About Williamsburg That Will Make You Want to Visit
10 Williamsburg VA Attractions to Visit for a Wild Time
Final Tips on Things to do in Williamsburg, VA
Williamsburg, VA, is a treasure trove of experiences, seamlessly blending the rich tapestry of historical charm with the vibrant pulse of modern attractions. Whether you're tracing the footsteps of the past through its colonial streets, seeking thrills in adventurous exploits, or savoring culinary delights that span from traditional to contemporary, there's a myriad of moments waiting to be crafted into memories. And don't forget to check out Westgate Historic Williamsburg Resort for a comfortable and charming stay during your next visit to Williamsburg!
For more travel tips and guides to Williamsburg, plus other destinations across the U.S., visit our Westgate Resorts Travel Blog.
Frequently Asked Questions About Williamsburg
Q: What are some must-visit historical sites in Williamsburg?
A: Colonial Williamsburg, Historic Jamestown, and the Yorktown Battlefield are pivotal sites that offer a deep dive into the rich history of the area.
Q: Are there family-friendly activities available in Williamsburg?
A: Absolutely! From the thrills of Busch Gardens to interactive experiences in Colonial Williamsburg, there's a wealth of activities that cater to family fun.
Q: Can I find adventurous activities in Williamsburg during the winter?
A: Yes, Williamsburg offers a range of adventurous activities year-round, including indoor options like indoor skydiving and outdoor explorations in various parks.
Q: What are some recommended restaurants for a romantic dining experience?
A: Le Yaca French Restaurant, Fat Canary, and Riverwalk Restaurant are renowned for their exquisite cuisine and romantic ambiance, perfect for couples.
Q: Is Williamsburg suitable for a solo travel adventure?
A: Absolutely! With its rich history, vibrant culinary scene, and various activities, solo travelers can explore, indulge, and create their own adventure in Williamsburg.

RELATED ARTICLE:
At Westgate Resorts, when you Check-In, there's a LOT to Check-Out! Your vacation awaits! Start planning your next vacation today or talk with a vacation planner at 888-852-2959 or 407-355-2690.
* Westgate Resorts is in no way affiliated with the attractions featured in this article. Items or places listed are current as of the publishing date of this article. Please call or visit the respective website for the most up-to-date offerings and details.
When You Check-in, There's a Lot to Check Out
Sign up for our newsletter and check-in to great offers, secret stuff, and special events.