10 Haunted Places To Visit In Myrtle Beach
10 Most Haunted Places Near Myrtle Beach
"It was haunted; but real hauntings have nothing to do with ghosts finally; they have to do with the menace of memory." – Anne Rice
Setting off on a South Carolina getaway and have a hankering to visit some of the most haunted places near Myrtle Beach? Sure, Myrtle Beach boasts its share of "manufactured scares" at highly entertaining haunted attractions ranging from Ripley's Haunted Adventure and Nightmare Haunted House to Outbreak: Dread the Undead and several others (each of which comes highly recommended, by the way!). However, if you want to experience some truly authentic frights around Halloween in Myrtle Beach, you enjoy plenty of options – ranging from exploring a creepy cemetery at midnight and dining in a ghost-infested historic restaurant to visiting an eerie pre-Revolutionary War-era plantation, touring a deserted island with a haunted lighthouse, a suspenseful escape room you must breakout of without minutes to spare, or other authentic ghost-hunting endeavor. Who knows, you might just get the uniquely terrifying opportunity to actually come face to face with a legendary South Carolina specter that will give you a sensational story to tell at dinner parties for years to come! So, are you ready to get your Grand Strand-style spook on? Here are the 10 most haunted places near Myrtle Beach guaranteed to provide you plenty of thrills and chills:
1 | Alice Flagg Grave, All Saints Episcopal Church Cemetery, Pawleys Island | Few South Carolina ghost legends have more staying power than the strange tale of Alice Flagg, whose final resting place can be visited at the All Saints Episcopal Church cemetery (which dates to 1822) in Pawleys Island, one of the oldest summer resorts on the East Coast. According to legend, the restless ghost of Alice roams the cemetery in a white dress, desperately searching for her lost engagement ring (her father disapproved of her wedding plans and reportedly threw the ring into a marsh in total disgust). Just seek out the large flat tombstone under an oak tree inscribed, "ALICE." For those who wish to summon Alice's spirit, the legend goes that you simply need to walk backwards around the grave 13 times while saying her name out twice. In addition, several visitors over the years have even felt slight tugs on their wedding rings as they approach Alice's gravesite. By the way, literary buffs will want to know that notable poet and novelist James Dickey (Deliverance) is also buried in the graveyard at All Saints Episcopal Church.
WHERE: 3560 Kings River Road, Pawleys Island, SC 29585 | WHO: (843) 237-4223
2 | Brentwood Restaurant & Wine Bistro, Little River | Considered the most haunted restaurant in South Carolina, the Brentwood Restaurant in Little River is housed in the historic 1910 Queen Anne-style Essie May McCorsley House (complete with a wraparound porch, of course) and even offers a special Ghost Dinner & Tour (reservations can be made online). Previously known as Aunt Mary's, Grandma Mary's and Papa Dees, the Brentwood Restaurant was opened in 2007 by the Stublick brothers (who named it from where they hailed from – Brentwood, Long Island). Over the years, Brentwood employees have noticed strange occurrences at the eatery such as objects moving on their own (including wine glasses smashing to the floor), unexplained noises and even ghostly apparitions sighted in the upstairs windows. Oh, by the way, the South Carolina wine bistro specializes in delicious French cuisine.
WHERE: 4269 Luck Avenue, Little River, SC 29566 | WHO: (843) 249-2601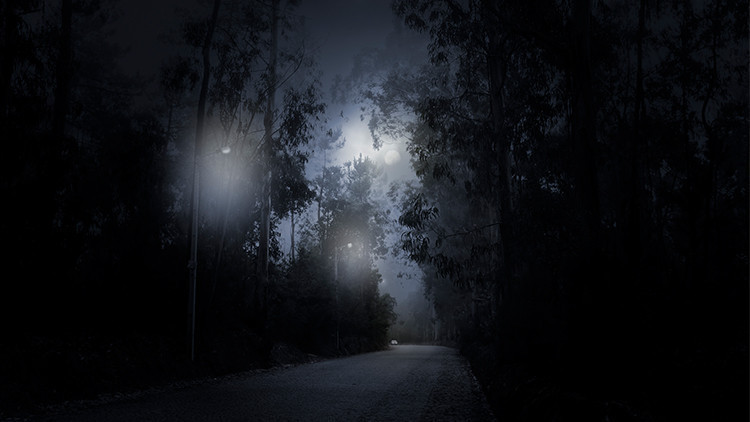 3 | Lucas Bay Light, Conway | Local legend claims that the mysterious Lucas Bay Light that can frequently be seen in the swamp off Gilbert Road in Conway emanates from the ghost of a Civil War-era mother searching desperately for her lost child, who disappeared during a flash flood. Of course, there is no historical evidence to back up this immensely popular Palmetto State urban legend, but that doesn't stop hordes of thrill seekers from heading out in search of the origin of the Lucas Bay Light on a nightly basis (especially around Halloween). Neighboring North Carolina has a similar mysterious phenomenon that can be viewed off certain overlooks along the Blue Ridge Parkway called the Brown Mountain Lights.
WHERE: Gilbert Road, Conway, SC 29527 | WHO: N/A
4 | The Bowery, Myrtle Beach | A Myrtle Beach landmark since 1944 and billed as "The 8th Wonder of the World," the world-famous Bowery (which celebrated its 75th anniversary in February 2019) is widely known for its great live music featuring house band The Bounty Hunters, juicy burgers, ice-cold drinks, friendly atmosphere … and ghostly activity! According to legend, a man known as "Barman Joe" died suddenly at his barstool, but miraculously sprang to life soon thereafter just long enough to finish off his brew. To this day, bar patrons report occasionally hearing Barman Joe singing near the bar. By the way, country supergroup Alabama, which was inducted into the Country Music Hall of Fame in 2005, served as the house band at The Bowery for much of the 1970s.
WHERE: 110 9th Avenue North, Myrtle Beach, SC 29577 | WHO: (843) 626-3445
5 | The Gray Man, Pawleys Island | One of the most popular South Carolina haunted legends is that of the so-called "Gray Man," who allegedly makes an occasional appearance on the beach to warn local residents of impending hurricanes and other major storms heading toward Pawleys Island. Believe it or not, the first documented sighting of the Gray Man dates back to 1822 and the most recent sighting happened just before Hurricane Florence hit the East Coast in 2018. The Gray Man received national exposure when the Pawleys Island legend was highlighted in a 1990 episode of the TV show Unsolved Mysteries just a year after Hurricane Hugo hit the South Carolina coast and, more recently, in a 2014 episode of American Supernatural on The Weather Channel.
WHERE: Pawleys Island, SC 29585 | WHO: N/A
6 | Old Gunn Church, Georgetown | Established in 1729, Georgetown, South Carolina's third-oldest city, which is located less than an hour south of Myrtle Beach, has accumulated its fair share of ghostly legends over the years. One haunted historic site, the ruins of the Old Gunn Church (AKA Prince Frederick's Chapel), which was completed in 1876, allegedly has generated intense paranormal activity over the years. According to legend, Mr. Gunn, the Gothic Revival-style church's contractor, died after falling off the steep roof and his "restless spirit" continues to haunt the church grounds to this day. Visitors to this haunted landmark on Plantersville Road have reported hearing screams (as well as music from a phantom church choir) and viewing strange lights emanating from the church's tower. Listed in the National Register of Historic Places, the ruins of Old Gunn Church are cordoned off by a barbed-wire fence.
WHERE: 9796 Plantersville Road, Georgetown, SC 29440 | WHO: (843) 646-2222
7 | Colonel Kolb's Tomb, Bennettsville | Both ghost hunters and Revolutionary War buffs alike may want to make a road trip from Myrtle Beach way off the beaten path to Marlboro County to visit the allegedly haunted tomb of Colonel Abel Kolb (1750 – 1781), who was shot and burned alive along with his entire family by British loyalists during the American Revolution. According to local legend, visitors to the tomb at night occasionally hear the sound of someone wandering through the woods and some have even reported seeing the apparition of Colonel Kolb, who served under the command of General Francis "The Swamp Fox" Marion, standing right next to them. Unfortunately, Col. Kolb's tomb has been the subject of vandalism over the years, so please take nothing but photos if you plan to pay your respects to the Revolutionary War hero and troubled soul.
WHERE: Kolb's Tomb Road, Bennettsville, SC 29512 | WHO: N/A
8 | Georgetown Lighthouse, Georgetown | Listed on the National Register of Historic Places and located in the Tom Yawkey Wildlife Center Heritage Preserve on North Island near the mouth of Winyah Bay, the Georgetown Lighthouse is simply one of the most haunted lighthouses in South Carolina. The current lighthouse, which stands 85 feet high and features 124 steps to the top, is the state's oldest active lighthouse and apparently home to several restless spirits. Visitors to the lighthouse have reported the sounds of footsteps in the tower along with sightings of a ghost named "Annie," the daughter of a lightkeeper, who drowned in the surf many years ago. According to legend, Annie's ghost occasionally appears on the decks on nearby ships to warn sailors of impending storms. Although the Georgetown Lighthouse is currently not open to the public, several Georgetown tour companies take visitors out to North Island to see the haunted light.
WHERE: North Island, Georgetown, SC 29440 | WHO: N/A
9 | Hampton Plantation, McClellanville | Now both a State Historic Site and National Historic Landmark, the pre-Revolutionary War-era Hampton Plantation, which encompasses a Georgian-style mansion and beautiful grounds along the banks of Hampton Creek, gives South Carolina visitors a fascinating glimpse of life on a colonial-era rice plantation. Established in 1735, Hampton Plantation was last owned by Archibald Rutledge (1883-1973), South Carolina's first poet laureate. It is also widely known for its restless spirits, including a "weeping ghost" often viewed in a rocking chair that rocks itself on the front porch, as well as mysterious noises coming from the master bedroom!
WHERE: 1950 Rutledge Road, McClellanville, SC 29458 | WHO: (843) 546-9361
10 | Strand Theater, Georgetown | Originally opened in 1941 as a movie theater, the historic Strand Theater in downtown Georgetown is now home to the Swamp Fox Players. Ghostly occurrences that have been reported at the Strand Theater over the years include strange footsteps backstage, cold spots and unexplained voices. Listed on the National Register of Historic Places, the Strand Theater served as a filming location for Made in Heaven, a 1987 fantasy-comedy film that starred Timothy Hutton and Kelly McGillis (with surprising cameos from none other than Neil Young, Tom Petty and Ric Ocasek of The Cars). The Strand's old-time box office was built especially for the movie.
WHERE: 710 Front Street, Georgetown, SC 29440 | WHO: (843) 527-2924
BONUS: | Lizard Man of Scape Ore Swamp, Bishopville | Legendary mysterious creatures abound in every state from Florida's "Skunk Ape" to Washington's "Batsquatch." However, few mythical beasts seem to inspire more terror than the dreaded Lizard Man of Scape Ore Swamp of Bishopville, South Carolina! Also known as the "Monster of Bishopville" and "Lizard Man of Lee County," this huge, 7-foot-tall reptilian creature with glowing red eyes allegedly stalks the swamp just outside Bishopville (population: 3,238), where it was reportedly first spotted in 1988 by a hapless motorist changing his tire on a dirt road (fortunately he was able to flee from the scene, but only after the mythical monster jumped on the car's roof and even left bite marks on the vehicle!). Indeed, the snarling swamp beast has become so legendary in these parts through the years that it was featured in a 2012 episode of the Syfy series, Fact or Faked: Paranormal Files, titled "Reptile Rampage." In addition, the South Carolina Cotton Museum in Bishopville even devotes a colorful exhibit that depicts the legend of the Lizard Man: "Is it a mutant from the swamp? A rare Bigfoot? A bear or other animal distorted by the moonlight? … A zany – and, so far, successful hoax?" By the way, the latest sighting of the Lizard Man (captured for posterity in a grainy photo image) looks rather suspiciously like a man in a rubberized lizard costume!
WHERE: Bishopville, SC 29010 | WHO: N/A
Need A Map To Navigate These Thrills And Chills? We've Got Your Haunted Guide Map Below!
Queueing up you itinerary to include a few spooky spots and historical haunts but not sure where to start off from in the Myrtle Beach area? Relax! We've got your covered with this handy map to all the best haunted spots you can visit within a day trip's distance!
Get Ready for Mind-Bending Macabre Mayhem in Myrtle Beach!
As you can see, the diverse range of horrifyingly haunted places near Myrtle Beach allows you to delve into the supernatural side of the Grand Strand no matter what time of year! So, whether you are seeking out ghoulish attractions, looking for some great Myrtle Beach attractions for families, or simply desire to find the best Myrtle Beach Boardwalk restaurants, information on Myrtle Beach hotel discounts or the coolest attractions to add to your Myrtle Beach itinerary, you will find it here on our travel blog!
At Westgate Resorts, when you Check-In, there's a LOT to Check-Out! Your Myrtle Beach vacation awaits! Explore our Myrtle Beach resort today or talk with a vacation planner at 888-852-2959 or 407-355-2690.

RELATED ARTICLE:
* Westgate Resorts is in no way affiliated with the attractions featured in this article. Items or places listed are current as of the publishing date of this article. Please call or visit the respective website for the most up-to-date offerings and details.
Other tagged pages of interest: hotels, myrtle beach hotels, 4 days 3 nights $99 myrtle beach, myrtle beach sports bars, 2 bedroom hotels myrtle beach sc, myrtle beach military discounts, 2 bedroom suites in myrtle beach sc, myrtle beach hotel deals, oceanfront myrtle beach hotels
When You Check-in, There's a Lot to Check Out
Sign up for our newsletter and check-in to great offers, secret stuff, and special events.