10 Historical Day Trips from NYC That'll Amaze You
10 Historical Day Trips from NYC That'll Amaze You
New York City! Known for its bright lights, electrifying sites and the endless things to do in NYC, the Big Apple is one of the most popular travel destinations in the world. The "concrete jungle where dreams are made of" has inspired historical figures in NYC and even generations today. There is no shortage of history in this City That Never Sleeps – from historic NYC hotels and restaurants to landmarks and buildings, NYC is truly a history buff's dream.
The most beautiful part of New York City, for me, happens to be the historic brick that peaks through the skyline, originality of the buildings our ancestors built, and the vintage café's that date back centuries – and there are many more relics from the past waiting to be explored!
NYC Day Trips
It's easy to get swept up in the entertainment, unforgettable food and buzzing energy that makes New York City one of the most fascinating places on earth -but maybe you want a day away from the city or you've had your fair share of exhilarating NYC nights. If you're looking forward to visiting places that make up some of New York's rich history, allow me to walk you through some of the most historical day trips from New York that will amaze you!
1 | Bannerman's Castle | Spend the day indulging in the historic beauty of this 19th-century relic. Bannerman's Castle is buried in the middle of the Hudson River on what's known today as Bannerman's Island, in Beacon NY. The Castle was established by Francis Bannerman during the Civil War to house military goods. Before that, the island was abandoned and even said to be "haunted" to keep settlers away. The Castle was later damaged by an explosion and a fire causing the structure to appear intriguingly abandoned. If you ask me, I think it's absolutely stunning. Today, the Castle offers walking, cruise, and kayak tours as well as movies on the island. Definitely a great way to see a glimpse of the beauty in New York City's history.
WHERE: 2 Red Flynn Dr, Beacon, NY 12508 | WHO: (845) 831-1001
2 | Mohonk Preserve | This National Historic Landmark is known to be one of Earth's greatest places. The Mohonk Preserve was originated in 1869 by Albert and Alfred Smiley. The preserve has become a place to take in Earth's natural beauty, a center for outdoor education and a conservation advocate. Located in the Shawangunk Mountains, the Mohonk Mountain House offers tours for the whole family to navigate the remarkable tunnels, horseback riding through the preserve and so much more. If you enjoy the views of nature, hiking, and canoeing, plan a day trip to the Mohonk Preserve.
WHERE: 3197 Route 44 55, Gardiner, NY 12525 | WHO: (845) 255-0919
3 | Village of Sleepy Hollow | Famously known for the tale, "The Legend of Sleepy," an 1820 short gothic horror story, Sleepy Hollow is a village in the town of Mount Pleasant, in Westchester County, New York. The origins of the land date back to 1664 however, the name "Sleepy Hollow" was not adopted until long after and was incorporated as North Tarrytown in the late 1900s. If you plan a trip to visit, make sure you explore the beautifully landscaped Kykuit, the former Rockefeller Estate and of course, the famous Sleepy Hollow Cemetery. If you are a big fan of the famous tale, spend some time at the historic Sleepy Hollow Cemetery. History Tip: The Legend of Sleepy Hollow helped establish American writing as serious and respectable literature.
WHERE: 28 Beekman Ave. Sleepy Hollow, NY 10591 | WHO: (914)-366-5106
4 | Cape May Lighthouse | You may be thinking…this is definitely not in New York. Well, there are a few great historic places that happen to be in the state of New Jersey, and this is one of them. Cape May Lighthouse was built by a U.S. Army engineer in 1857. Nature trails of Cape May Point State Park surround the 157-foot lighthouse. Visitors can climb to the top to discover the breathtaking views of the Atlantic Ocean and Delaware Bay. While you're in Cape May, be sure to check out the sandy beaches of Cape May Harbor and experience the guided whale and dolphin cruises. History Tip: More than 2.5 million visitors have climbed the lighthouse since it opened.
WHERE: 215 Light House Ave, Cape May, NJ 08204 | WHO: (609) 224-6066
5 | Tarrywile Park & Mansion | If you are a nature lover, you will find that this historic park is a dream. The park sits on 722 acres of beautiful hills, fields, ponds, and even more exquisite mansions. Tarrywile Mansion, considered the finest shingle style house in the city, was designed and built in 1896. The 23-room Victorian-style mansion was the home of Danbury's first medical examiner. Today, you can find so much beauty on the grounds ranging from a Japanese Garden, Ginko trees, maple trees and so much more. Tours are offered of the home and you can also rent private events, observe wildlife, and stroll the hiking trails. It's definitely worth the drive!
WHERE: 70 Southern Blvd, Danbury, CT 06810 | WHO: (203)-744-3130
6 | Battleship New Jersey Museum | Spend the day on America's most exciting museum on a ship! Honestly, it doesn't get any more historical than this. The USS New Jersey (BB-62) is considered the most decorative battleship in Navy history. The history of this battleship spanned from 1938 to 1991 and earned distinction in World War II, the Korean War, the Vietnam War, and the Cold War. Today, visitors can tour the artifacts, bunk where the sailors slept, and get an up-close look at our nation's military history.
WHERE: 62 Battleship Place, Camden, NJ 08103 | WHO: (856)-966-1652
7 | New England Air Museum | Soar through the history of aerospace at the largest aviation museum in the New England region. The museum, organized in 1959, houses aircrafts ranging from early flying machines to supersonic jets including the oldest surviving aircraft in the U.S. – the 1870 Silas M. Brooks Balloon Basket and the first aircraft built in Connecticut. Visit the museum to explore the historic aircraft and learn the fundamentals of flight. You can even experience flight demonstrations and simulators. This museum is perfect for families of all ages!
WHERE: 36 Perimeter Rd, Windsor Locks, CT 06096 | WHO: (860)-623-3305
8 | Vanderbilt Mansion | Explore the masterpiece of American design! The Vanderbilt Mansion was built in 1847 and is one of the region's oldest Hudson River estates. Owned by one of the wealthiest men in America during that time, the Vanderbilt Mansion was a home built to express the aristocratic lifestyle. It was conveyed to the United States Government, deemed a National Park Service, and opened to the public in 1940. Visitors can tour the Vanderbilt Mansion, visit Formal Gardens, and explore the riverfront trail.
WHERE: 119 Vanderbilt Park Rd, Hyde Park, NY 12538 | WHO: (845)-229-7770
9 | Oheka Castle Mansion | The Oheka Castle Mansion is located in Long Island, one of the most underrated areas of New York. The French-style chateau was and still is the largest private residence ever built in America. With over 100 years of history, the mansion is dedicated to promoting heritage and cultural travel. The Castle has earned a high reputation of being one of the best wedding venues in the world and has even made a debut through famous films and television series. If you have a love for captivating design and admire the beauty of French-style homes, I encourage you to take the family on the amazing tour offered daily. After your tour, you can enjoy lunch in the OHK Bar & Restaurant located on the grounds.
WHERE: 135 West Gate Dr, Huntington, NY 11743 | WHO: (631)-659-1400
10 | Storm King Art Center | Storm King Art Center, named after its proximity to Storm King Mountain, is a nonprofit that was opened to the public in 1960. Originally planned to be just a museum, the center has become a popular site to see modern sculptures while strolling the grounds. The most unique aspect of the center is the fact that the large sculptures are located in an outdoor gallery surrounding breathtaking views of nature. The center is known for changing exhibitions and creating new discoveries every year.
WHERE: 1 Museum Rd, New Windsor, NY 12553 | WHO: (845)-534-3115
Use Our Handy Map to Find Your Way Around!
Ready For Your Next Vacation?
If you happen to be staying at any of the hotels near Grand Central station, you'll find that some of these awesome places are within minutes of your location and offer educational history, breathtaking beauty and unmatched experiences so be sure to add them to your list of must-see places!
Ready to explore another destination? Check out our Travel Blog for vacation tips, tricks, and fun things to do in NYC and other awesome destinations.

RELATED ARTICLE: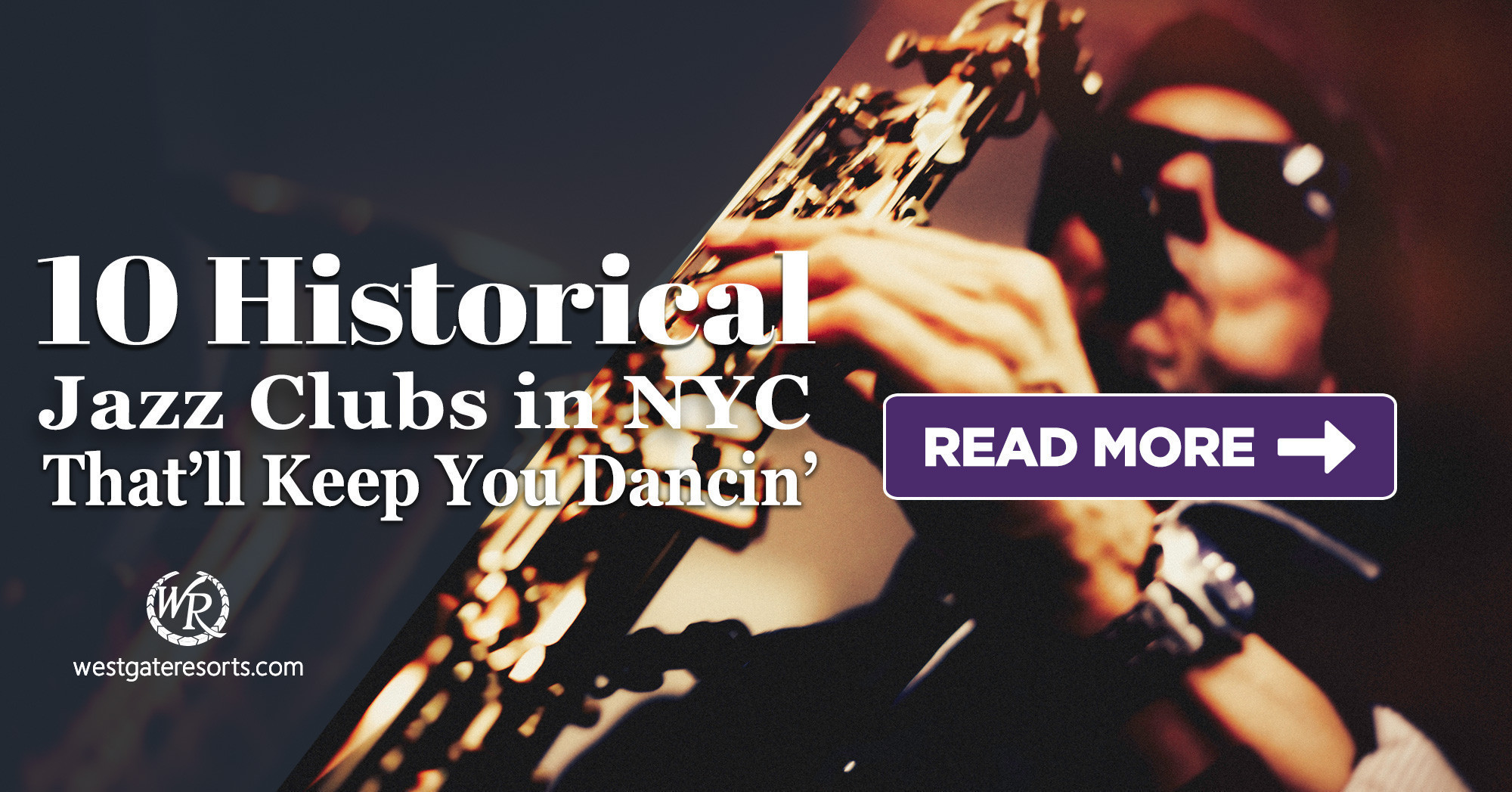 At Westgate Resorts, when you Check-In, there's a LOT to Check-Out! Your New York City vacation awaits! Explore our New York City hotel today or talk with a vacation planner at 888-852-2959 or 407-355-2690.
* Westgate Resorts is in no way affiliated with the attractions featured in this article. Items or places listed are current as of the publishing date of this article. Please call or visit the respective website for the most up-to-date offerings and details.
When You Check-in, There's a Lot to Check Out
Sign up for our newsletter and check-in to great offers, secret stuff, and special events.