8 Reasons Historic NYC Hotels are Making a Comeback
8 Reasons Historic NYC Hotels are Making a Comeback
New York City is coming back in a big way this summer! There are plenty of things to do in NYC so a trip to the city is a great idea – now more than ever! Newly-renovated hotels near Grand Central station bring classic elegance into the modern era with luxury hotel rooms and suites for a relaxing place to rest after exploring the ins and outs that make The Big Apple one of the world's most fascinating places.
Historic NYC Hotel
Amid all of the modern marvels within the concrete jungle, history buffs rejoice in visiting some of the oldest spots in the city – they're filled with old-school charm and elegance that cannot be replicated. Tudor City is one of the most historic neighborhoods in Midtown. According to some prominent area historians and authors, the area was the first residential skyscraper community ever developed.
Its story began 12 years after the construction of Grand Central Terminal when real estate developer Fred Fillmore French, embarked on a mission to design and develop the Tudor City that we know (and love) today. French's plan was to create the largest apartment complex in all of Manhattan, he called it, "a city within a city" and what would become a suburbanesque oasis in the heart of New York City; a place in Manhattan where the middle class could call home and easily commute to work. By the time Tudor City was completed in 1930, it consisted of 2,800 apartments and 600 hotel rooms, the hotel, then known as the Hotel Tudor, is still here to this very day and now more vibrant than ever, as the Westgate New York Grand Central.
Ready to go back in time? Here are 8 Reasons Historic NYC Hotels are Making a Comeback!
1 | Connects You To All the Action | For first-time visitors, figuring out how to get around in the Big Apple is no small task. With plenty to see and do when you tackle the city on foot, your other options include ride shares and the expansive and beloved NYC public transit system. We have it on good authority that Westgate New York Grand Central is located less than 800 steps from Grand Central Station – making transportation around the city as easy as it gets! The iconic transportation hub not only has options to connect you to downtown or takes you uptown with access to the fun things to do outside NYC– it's also home to over 35 shops and restaurants, stunning artwork and architecture, and plenty of fascinating history. There's even a Jazz-age-inspired bar for cocktails that's a self-proclaimed "testament to the grandiosity of another era."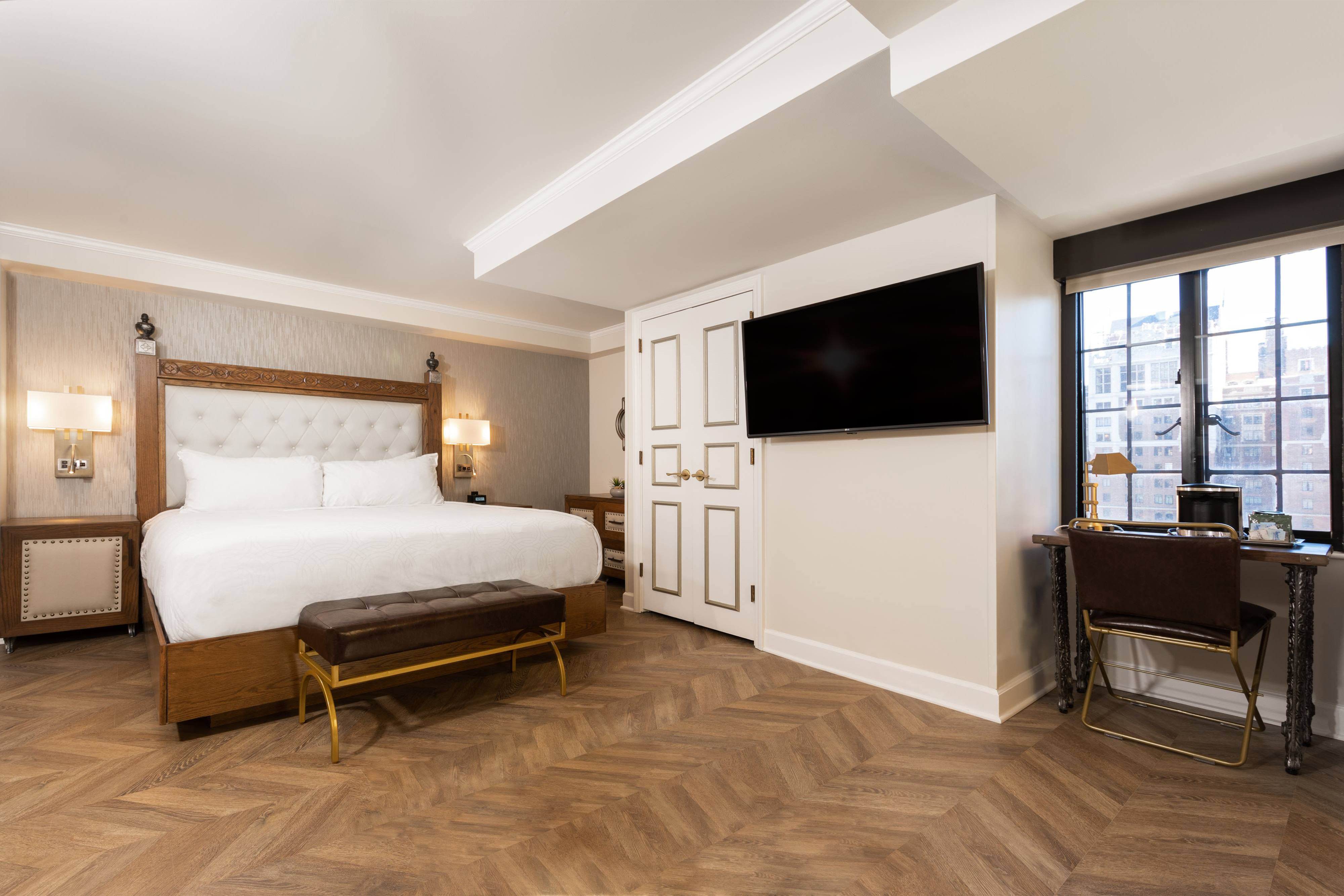 2 | Large & Renovated Rooms | Westgate New York Grand Central boasts completely renovated luxe rooms and suites that feature luxury beds, fully private bathroom with quartz vanity and backlit LED mirrors, herringbone wood flooring, a 51-inch LED TV, mini refrigerator, coffee maker – even triple pane windows to reduce the noise from the busy NYC streets! If you're looking to elevate your city experience, the Midtown East hotel also features over a dozen rooms with private balconies, giving you direct access to fresh air and stunning city views.
3 | Ideal for Business & Meetings | Not only is Tudor City home to the United Nations Headquarters, but nearby Westgate New York Grand Central provides the best meeting space in NYC midtown at 3,500 square feet of flexible meeting and guest rooms for a successful business trip to the city! Within walking distance of several corporate headquarters, leave the days of boring, uncomfortable business meetings in the past and enjoy spacious accommodations for your entire group. The 331-square foot board room allows for privacy and triple-pane windows provide natural lighting and eliminate outside noise. The stunning mahogany conference table seats up to 14 people for a truly productive meeting. When the workday is done, head down for a cocktail in the lobby before stepping out to the rest of Manhattan at your feet!
4 | Puts You Steps From Iconic New York City Landmarks | Tudor City was developed for its centralized location in Midtown, putting you just steps away from some of the most iconic landmarks and attractions in the city. The Modern Museum of Art is a short walk away, as is the Morgan Library & Museum, a museum that began as the personal collection of books and rarities belonging to Gilded Age Wall Street financier J.P. Morgan. The Empire State Building, Times Square and Rockefeller Plaza are all located just 1 mile away, about a 20 minute walk. Even closer is the Chrysler Building, an archetypal example of the Art-Deco style buildings that began popping up in Manhattan in the 1920s and 1930s.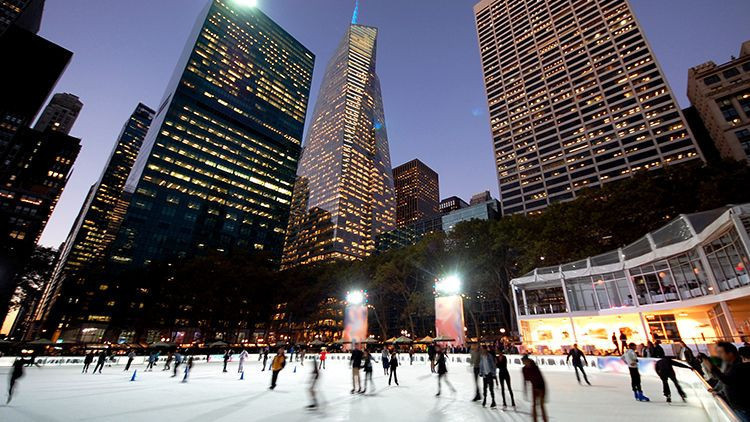 5 | Close To Green Space | Green space is a true luxury within Manhattan. Tudor City Greens is comprised of two landmark parks within the historic neighborhood. The parks serve as a focal point for the community and are visited daily by both residents and visitors to the neighborhood. According to their website, the parks have been placed on the National Register of Historic Places and are part of the Tudor City Historic District, which was designated by the Landmarks Preservation Commission in 1988. Stroll through the gardens on a sunny day or sit on one of the many bistro chairs or benches while enjoying a quiet outdoor lunch or coffee. Visitors to the neighborhood can also delight in the fact that the popular Bryant Park is only a short walk across 42nd Street; this green space is a vibrant hub for music, art and relaxation – often hosting outdoor events like yoga classes or movie nights in the park.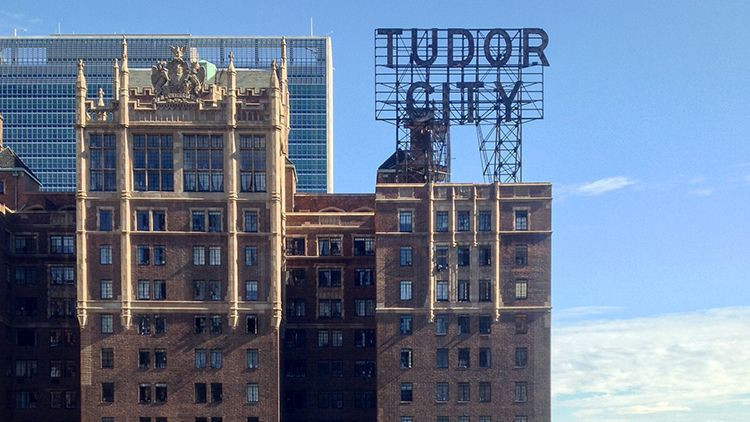 6 | Showcases The History of Some of New York City's Most Vibrant Neighborhoods | If you're on the hunt for historic hotels in New York City then you're in for quite a treat when visiting the Midtown Manhattan East corridor, with a rich and influential history of historic hotels that have accommodated both heads of state and much humbler heads as well, throughout the years. Tudor City and the Murray Hill neighborhoods intertwine as a cultural hub in midtown, a modern mashup of equal-parts young professional loft-loungers and old-world charms. This area in particular is known for its stately row houses and historic, converted carriage homes, which you can enjoy on a leisurely walking tour of the neighborhood.
7 | Features All the Amenities You'd Need For a Great Stay | Historic hotels offer everything you need for a truly comfortable stay in the city. Sit down, relax, and have a bite and a cocktail at the Tudor City Tavern, serving a full bar as well as seasonal soups, salads and sandwiches. The lobby lounge, featuring modern art and furniture with industrial design elements, is a spacious spot to relax as you connect with the day's news on the hotel wi-fi. Keep up your workout routine with complimentary fitness center access and keep up with work with complimentary business center access throughout your stay.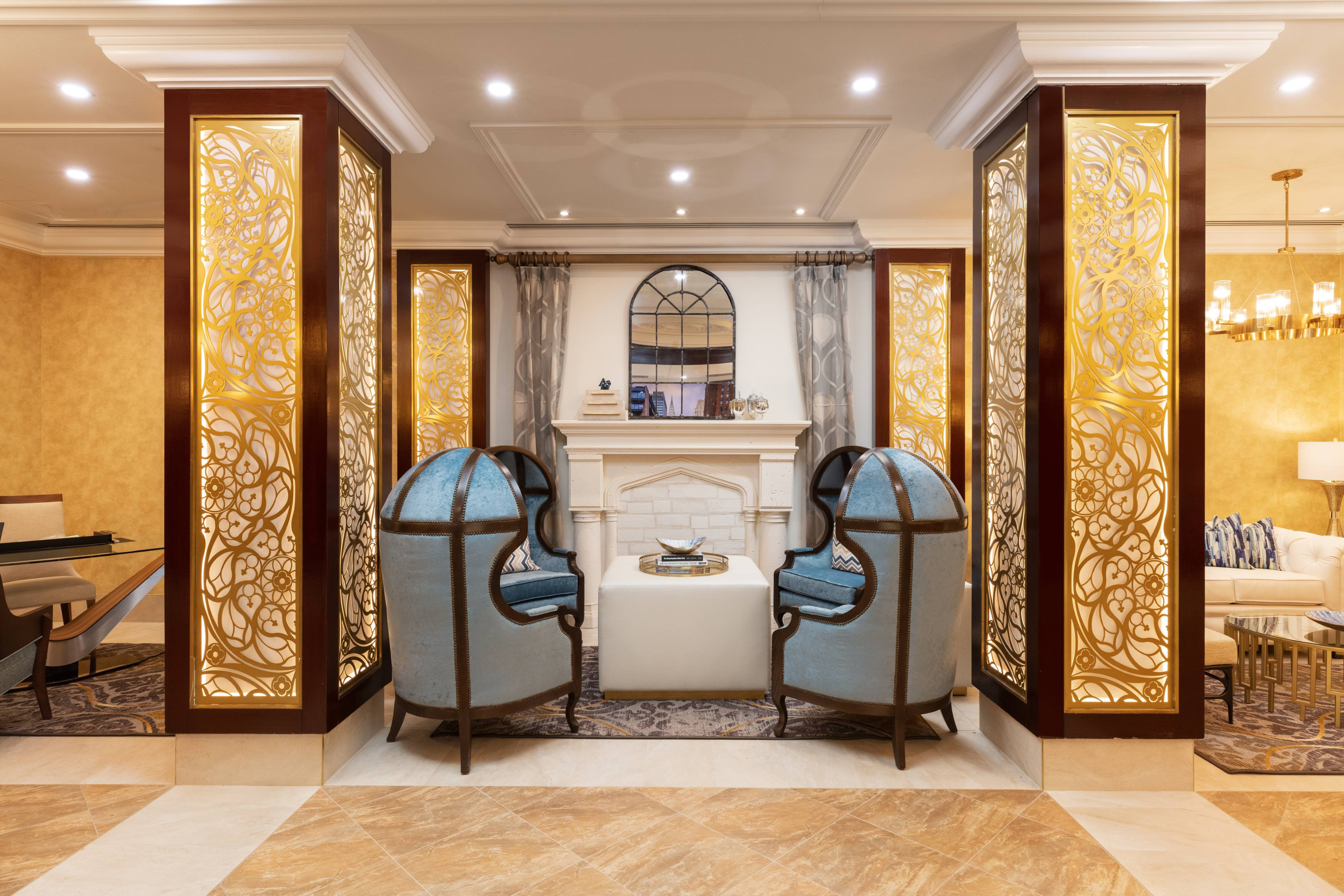 8 | Offers Old-World New York City Charm and Luxury | There is something about historic hotels that offer unparalleled charm and elegance, reminiscent of a different time in history. NYC's vibrant and lengthy past collides with all of the technological advances of today to create a city with endless reminders of its history and possibilities for the future. And that's what makes NYC (and historic NYC hotels) so much fun to explore!
Last Thoughts on Why Historic Hotels are Making a Comeback
Ready to step beyond the brick and mortar and go back in time to explore NYC as it once was – while still enjoying modern conveniences and luxury touches? Check out the Westgate New York Grand Central. Originally built in 1927 as Hotel Tudor, the historic hotel has recently undergone over $20 million in renovations to preserve and enhance it from street to rooftop and bring its classic elegance and charm into the 21st century. If you are a lover of history, looking for an educational vacation, check it out!
Looking for other fun things to do in and around NYC? Check out our Travel Blog for vacation ideas, tips and tricks!

RELATED ARTICLE:
At Westgate Resorts, when you Check-In, there's a LOT to Check-Out! Your New York City vacation awaits! Explore our New York City hotel today or talk with a vacation planner at 888-852-2959 or 407-355-2690.
When You Check-in, There's a Lot to Check Out
Sign up for our newsletter and check-in to great offers, secret stuff, and special events.