10 Reasons to Stay in Tudor City When You Visit NYC!
10 Reasons to Stay in Tudor City When You Visit NYC!
Oh, the places you'll go…when you visit Tudor City! Nestled in-between the East River and Murray Hill, lies a secret historic district set in East Midtown most visitors, and even New York locals, have yet to stumble upon. Located on 40 to 44th Street between First and Second Avenue and close to some of the best cheap eats in NYC, the area that was once known as Prospect Hill was built starting in 1926 by Fred French into the urban oasis now known as Tudor City. Built as the first residential skyscraper complex in the world, the red, brick buildings with windowpanes and decorative pieces, became the most extravagant example of the Tudor Revival, an architectural re-imagination of the Tudor period in England, but realistically it is a mash-up of styles used in the early part of the 16th century in England and details from the late Elizabethan Era in the 1500s. Even though Tudor City remains a hidden gem, it's surrounded by plenty of things to do in NYC at night and is just waiting to be discovered by visitors like you!
Tudor City Hotels
Even though the relevant history alone is a selling point for visitors to experience the mysterious enclave, the Present Day "city within a city" has a plethora of coves and corners to discover when you stay at one of the district's limited hotels, like the Westgate New York Grand Central. Since this may be the first time you are hearing about the historic Tudor City in New York City, we've compiled a list of reasons why it should be your new favorite settling station for your upcoming stays in the Big Apple.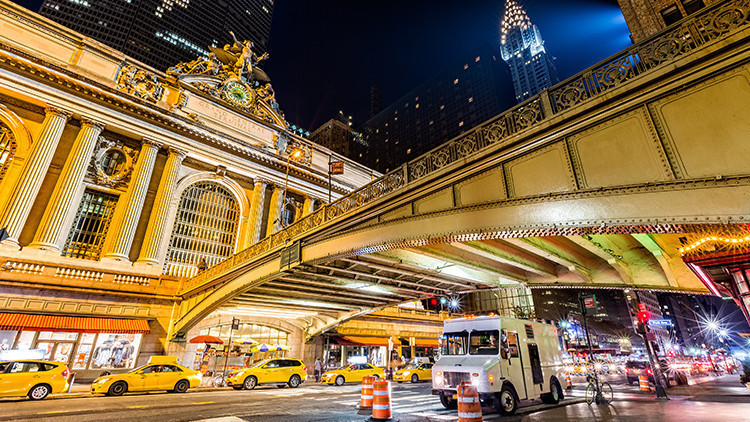 1 | Planes, Trains, and Automobiles | Just three blocks from the Grand Central Station and close to the No. 4, 5, 6, and 7, as well as the S, Tudor City is ideally located near just about every form of transportation you could think of. For those uncomfortable with going underground, the M15 and M42 bus routes cross over the district as well. If you're looking to stay at a hotel within reasonable proximity to JFK, Tudor City's Entrance street leads directly from the Tudor City Garden's parking garage to the entrance of the Midtown Tunnel.
10 Reasons to Visit NYC Right Now!
2 | Smack Dab in the Middle | Now you may be asking yourself, "How is it possible for Tudor City to have such idyllic transportation options?" That's because it is centrally located in the city itself! North, south, east, and west, the elevated enclave is perfectly placed in the middle of all the Midtown madness.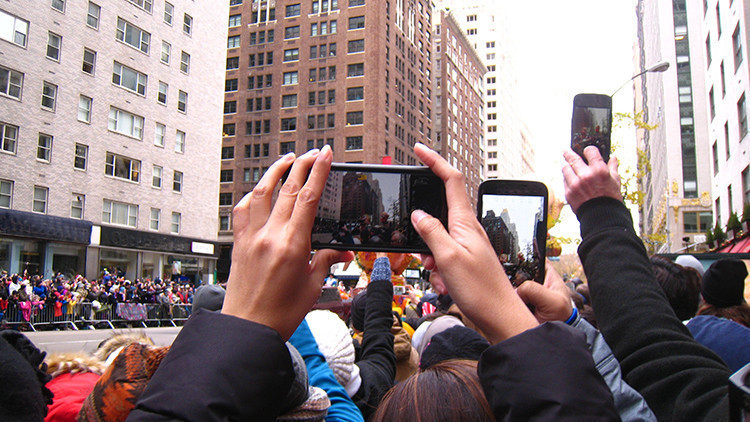 3 | It's Time For A Parade! | And since Tudor City is centrally located, that means it's close to all of the intricate city parade routes! Just blocks away, you'll have first access to all the iconic NYC celebrations, from the Macy's Thanksgiving Day Parade, when you stay here.
4 | In the Business of Leisure | Even though Tudor City is close to the iconic hustle and bustle of New York City, the residential enclave is known for its serene and relaxed atmosphere. Its quiet ways paired with its proximity to the United Nations makes it perfect for business, family, and couple travelers seeking a comfortable place of rest during their trip to New York City.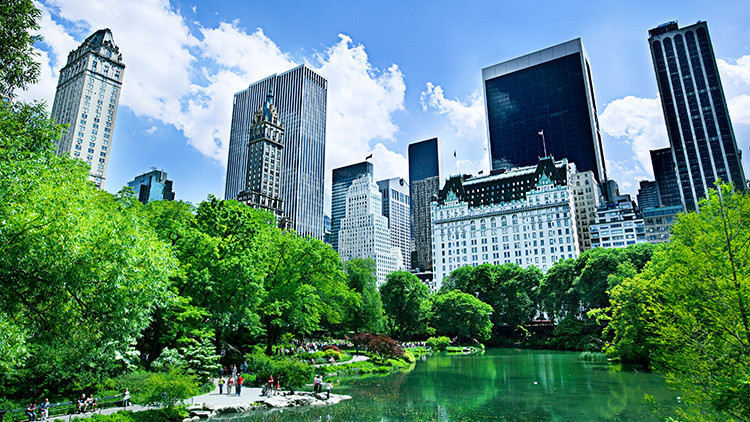 5 | Less Money, More Talk | Distinguished from Midtown by its central landscaped core and by Tudor City Place, the area was initially built to accommodate white-collar workers and the middle-class. Now, Tudor City is known for being reasonably priced to not only buy or rent but to vacation too! The rate of a hotel room costs 30% less in Tudor City compared to any hotel just South of Central Park in Midtown. Still looking for a reason to stay in Tudor City?
6 | The Building of History! | Described as the "window into Old New York," Tudor City's buildings and streets are stacked high with a rich history. The Tutoresque structures that make up the "city within a city" are an architecture lover's dream! The exterior decorations boasted on the buildings, like the British coats of arms, copper lions bearing banners, birds, lions, and various fauna, offer a portal into the past for all visitors of Tudor City. Initially made up of only 13 buildings, the enclave perched on top of bedrock overlooking the East River originally held a tennis court and golf course. While these are now non-existent, several exciting and important landmarks still remain in the historical district.
7 | Did Someone Say Free? | While most things in life don't come for free, especially in New York City, Tudor City offers several options for entertainment for the cost, of well, not a penny. From gazing in awe at the giant Tudor City sign on top of Prospect Tower to exploring the Church of Covenant built in 1871, these two landmarks are a wonderful way to roam about the enclave for free. We also recommend checking out the Tudor City Bridge, as it offers incredible views of New York City and is picture-perfect for capturing memories. However, we must admit, the biggest attractions are the two secret gardens Tudor City has tucked away. The Tudor City Greens is not only quiet but is a privately-owned area that has been preserved since the initial creation of Tudor City in the 1920s. Divided by 42nd Street, the greenspace forms a courtyard for the elevated neighborhood and provides an abundance of Japanese maple, magnolias, lavender, and azaleas for its residents and visitors.
8 | It's A Kid's World | If your children aren't a fan of architecture or super cool secret gardens, Tudor City also has two playgrounds for the little ones of the group to explore! Located across the street from each other, the Tudor Cove playground features a tot lot for your little tots, and the Mary O'Connor Playground features swings for the big kids and a spacious play structure. If your tiny ones are in the need of an indoor activity, just a block up on 43rd street lies New York City's hidden indoor Tropical Forest at the Ford Foundation!
9 | Curry-ous About Tudor City? | After a long day of exploring the city, you won't need to stray far for authentic cuisine when you stay in Tudor City! Neighboring Murray Hill, nicknamed "Curry Hill", and Kip's Bay, the enclave is surrounded by the city's best local Indian dives and finds. If curry isn't your thing, don't fret! Tudor City is lined with cafes, restaurants, and bars. A local favorite hangout spot is the Tudor Gourmet, a tiny deli that is known for remembering their regulars' names and orders.
10 | A Dose Of Local Flare | Just because Tudor City is known for being a tight-knit community, does not mean they don't welcome outsiders and visitors! As the tulips bloom in the spring and children swing on jungle gyms, the community is known for holding art fairs and summer concerts for all to join and appreciate. One of the best things about Tudor City is the obvious love its residents have for the historical district. It's just one of many reasons to stay in the neighborhood during your visit to New York City.
Last Tips!
If what you really want during your next trip to New York City is a sense of the true New York, look no further than Tudor City in Midtown. When you stay in the historical neighborhood, you are making living history. Even the hotels in the neighborhood, like the Westgate New York Grand Central, which was once the Hotel Tudor and the only transient hotel built in Tudor City during its initial construction, will not only give you the sense of place you have been craving but will show you how to take a bite of the Big Apple. Also if you like saving time and money, visitors staying in Midtown save an extra two hours of leisure time compared to other Manhattan destinations! Interested in learning more about the perks of visiting New York City? Be sure to check out our Travel Blog!

RELATED ARTICLE: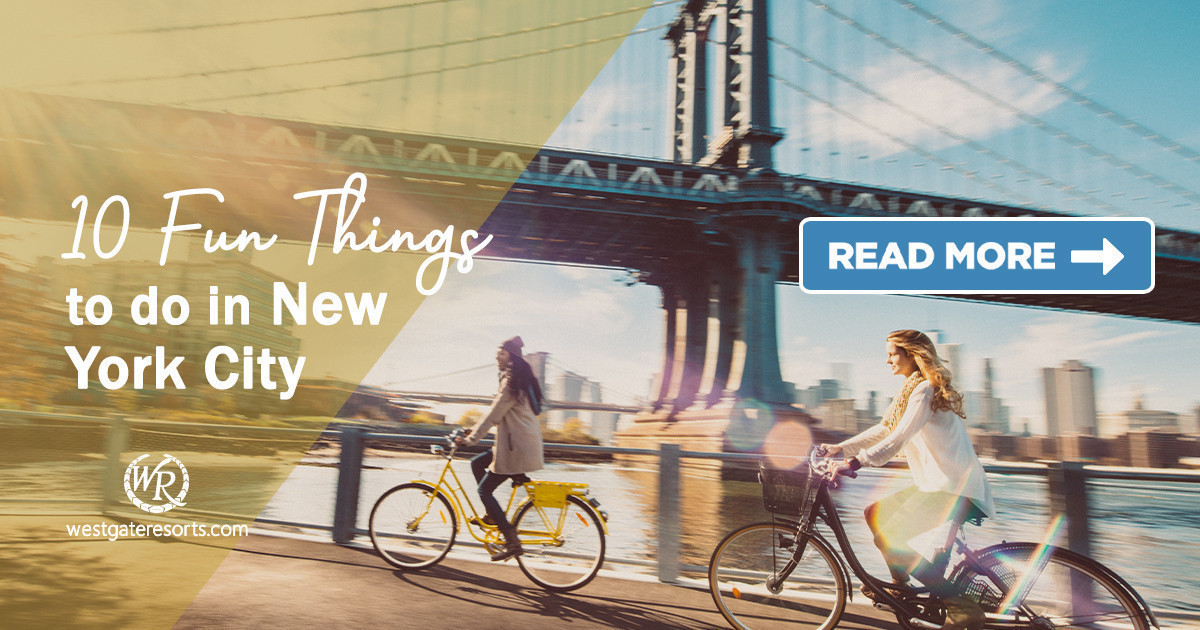 At Westgate Resorts, when you Check-In, there's a LOT to Check-Out! Your New York City vacation awaits! Explore our New York City hotel today or talk with a vacation planner at 888-852-2959 or 407-355-2690.
When You Check-in, There's a Lot to Check Out
Sign up for our newsletter and check-in to great offers, secret stuff, and special events.