20 New York City Facts That Will Amaze You
20 New York City Facts That Will Amaze You
New York City is one of the most amazing cities in the world. Known to many as the "City that Never Sleeps" or "the Big Apple," NYC is a place full of wonder, excitement and curiosity - a melting pot of culture, fashion, technology and history. Allow us to fire up your curiosity even further by sharing some fun New York City facts that will amaze you then check out these fun things to do in NYC at night!
1 | Westgate New York Grand Central | Searching for great hotels near Grand Central Station? Did you know that Westgate New York Grand Central was once known as the world-famous Tudor Hotel? The Tudor Hotel was built in 1927 and was one of the first hotels to ever grace the booming Tudor City, known today as Midtown Manhattan. This makes it one of the most historic hotels in all of New York City.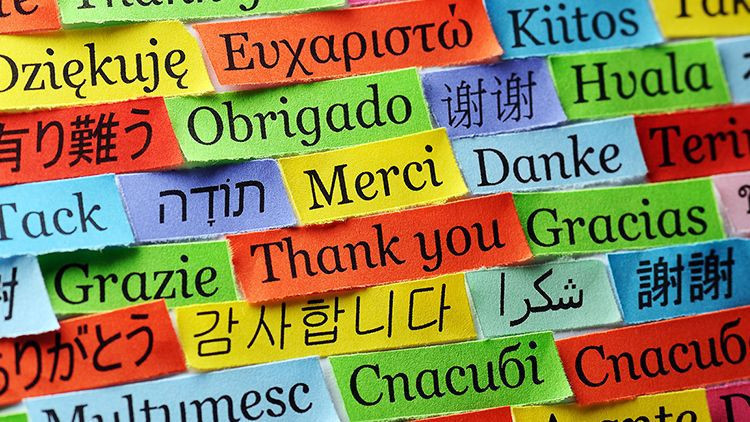 2 | Cultural Melting Pot | New York City has always been known as one of the most diverse cities in the world, but did you know that over 800 languages are spoken in New York? This makes NYC the most linguistically diverse city in the world. It's said that 4 out of 10 households speak a different language other than English!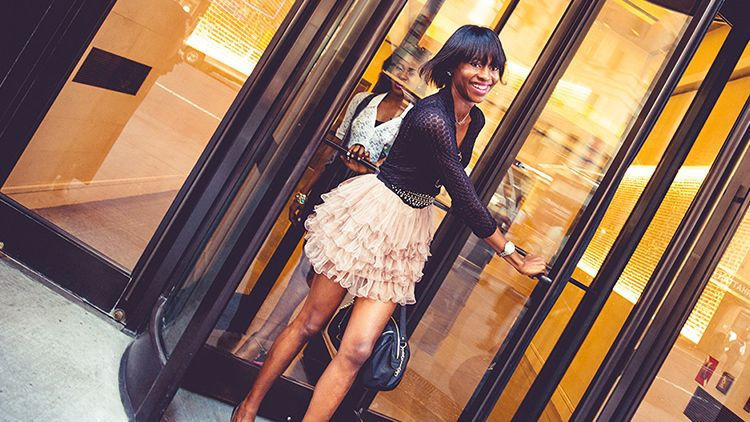 3 | Richest City in the World | Known for the impressive skyscrapers and of course the world-famous Wall Street, New York City is also home to approximately 500,000 of the world's millionaires and billionaires. If that doesn't surprise you enough, the average cost of an apartment in this affluent city is approximately $3,500 per month! Talk about spending a pretty penny for luxurious living.
4 | Pizza! Pizza! | Everyone knows that NYC is the place to go if you want some delicious pizza. I mean they even have their own style of pizza! But, did you know that New York City was the birthplace of pizza in America? Using skills learned from his hometown Naples, Italy, the first pizza in the US was crafted in the heart of Little Italy by Italian baker, Gennaro Lombardi. Fun Fact: Lombardi's Pizza was established in 1905 and is still around today!
5 | Statue of Liberty | The Statue of Liberty is one of, if not the most recognizable monuments in American history. It's the representation of all that America stands for - "Freedom and the pursuit of happiness for all." But, did you know that the Statue of Liberty was actually a gift from France to commemorate America's centennial birthday? In 1886, French sculptor, Frederic Auguste Bartholdi constructed the masterpiece and it was shipped across the sea in 350 separate pieces packed within 214 crates. It actually took over 4 months to assemble the now infamous landmark.
6 | Times Square | Another popular destination in New York City is Times Square. It's considered the epicenter of all things New York. The lights, digital billboards, and of course who can forget Broadway, make Times Square one of the busiest areas in New York! Before becoming the infamous Times Square, this bustling crossroads was known as Longacre Square. It wasn't until 1904 after the family newspaper known as the New York Times moved its headquarters to the area that the name Times Square came about. I definitely don't think that Longacre Square has the same iconic ring to it as Times Square, so thank you, New York Times!
7 | Hot Dog! Get your Hot Dog! | Pizza isn't the only food that New York City is known for. Who can forget their legendary hot dogs! You can find a hot dog stand on almost any street corner so it may come as a surprise to know that owning a hot dog stand is actually quite expensive. If you want to own a hot dog stand in New York City, a permit to do so for a year can cost you anywhere from $700 to over $200,000 depending on where you choose to set up shop.
8 | Central Park Mall | When you hear Central Park Mall your first thought maybe "is there an actual mall in the middle of Central Park?" The answer to this question would be no. The Central Park Mall is actually a beautiful walkway that runs right in the middle of the park. This walkway is in fact the only straight path in all of Central Park. The promenade was designed in the late 1800s as a means for the wealthier folk of New York to socialize, stroll and show off their fancy attire.
9 | Howdy Cowboy | Most people associate cowboys with the wild west, but back in the 1800s through 1941, New York City had their own cowboys patrolling the streets. They were responsible for wrangling people out of the way of moving freight trains and ensuring that pedestrians were able to walk safely on the streets. They were primarily stationed on the west side of Manhattan, so I guess you can say they were still western Cowboys to some extent, or we can just call them Westside Cowboys.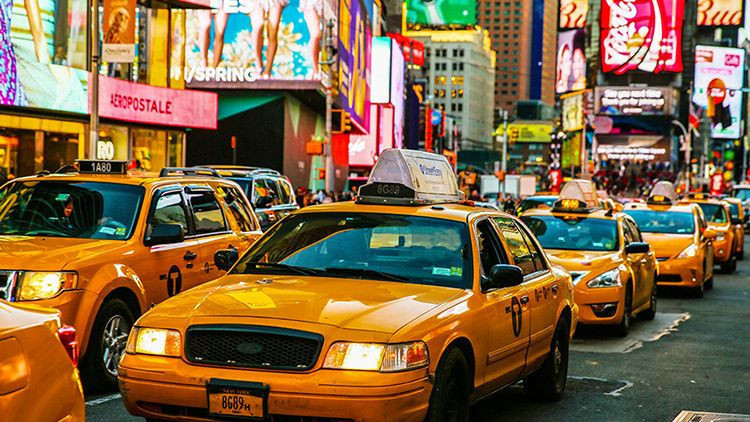 10 | Taxi! | Yellow taxis are everywhere in New York City. You can't walk down a street in Manhattan without seeing them. The bright yellow color makes them pretty hard to miss, so this fact may come as a bit of a surprise. The first NYC taxis were not yellow but red and green. Also, there were in fact other cities that used the color yellow before New York. It wasn't until 1912 that the infamous yellow taxis zoomed their way onto the mean streets of New York.
11 | The Big Apple | New York has so many nicknames - the "City that Never Sleeps," Gotham, and the "Concrete Jungle" but, the most notorious name is the Big Apple. How did NYC get that nickname you ask? Well, the term "The Big Apple" wasn't intentionally coined for the city. One of the local newspapers started a column called "Around the Big Apple" in the 1920s and coined the term while describing the big prize money price for popular horse races happening around the city.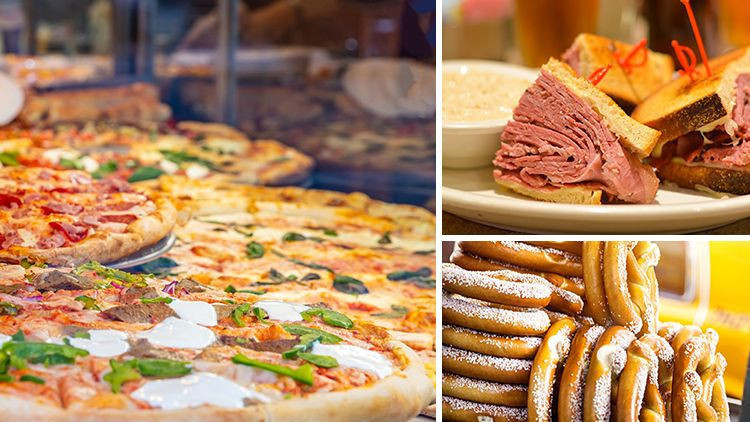 12 | NYC Eats | Did you know that some of America's best foods were first created in the great city of New York? It's true! Foods like the all-American hotdog, eggs benedict, red velvet cake, and even chicken & waffles all were invented in New York City! Even popular foods like General Tso's chicken as well as spaghetti and meatballs got their American start in the Big Apple. While they may not have been invented in New York they certainly became popular in the city before expanding to the rest of the country. Now that's definitely some food for thought!
13 | Beep! Beep! Honk! Honk! | If you have ever been to the Big Apple, you'll know that the traffic is not so great. It sounds as if every single car on the road is honking its horn for some reason or other. So, we can say pretty clearly that this next fact is unknown to even the locals. Most people will be surprised to read that it's actually illegal to honk your horn in New York City unless it's an emergency. I would assume that this law isn't upheld very well by local authorities being that drivers keep their hands on the horn at all times.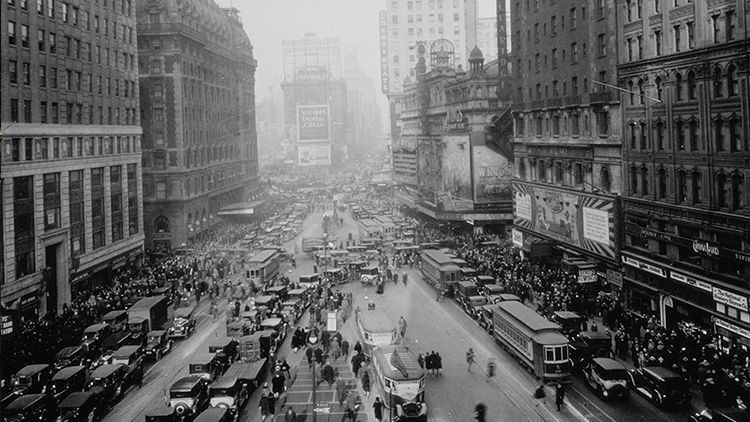 14 | Moving Day | Having to move is never a fun task. Packing, lifting, transporting, unpacking, and organizing are all laborious tasks most of us don't enjoy. If you lived in New York in the 1900s, the process of moving was one of the most chaotic times because you were only allowed to move on May 1st of that year. Can you imagine the chaos from families, even entire neighborhoods trying to move at the same time? Yikes! Talk about pandemonium in the streets of New York City.
15 | Good as Gold | Not only is New York City one of the richest cities in the world but it's also home to the largest amount of gold. The gold is held in a highly secure vault, 80 feet below ground level at the New York City Federal Reserve building. How much gold is actually stored in this high-tech bunker? Try approximately 7,000 tons of gold bars which is about $90 billion dollars!
16 | Oysters Anyone? | In the early 19th century, Manhattan was known for its oysters; they were so popular that their shells were actually used to pave Pearl Street. The shells also lined the masonry of the Trinity Church located on Wall Street. New York was even known as the oyster capital of the world! Unfortunately, due to pollution and overharvesting, the oyster beds were eventually destroyed.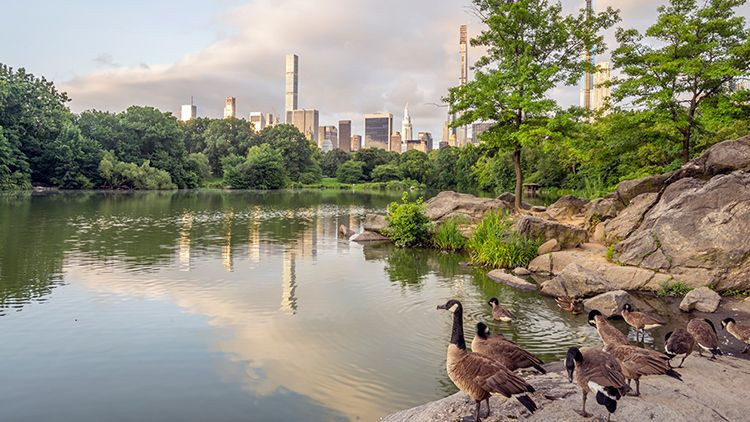 17 | Wait! That's not a Pigeon | If there is any city that is known for pigeons, it's New York City! But did you know that these aren't the only birds to fly the New York City skies? In fact, bird watching experts have stated that approximately 275 out of 800 North American bird species have been spotted in Central Park alone. During spring migration, you may be able to spot about 100 birds per day. Now that's a lot of birds!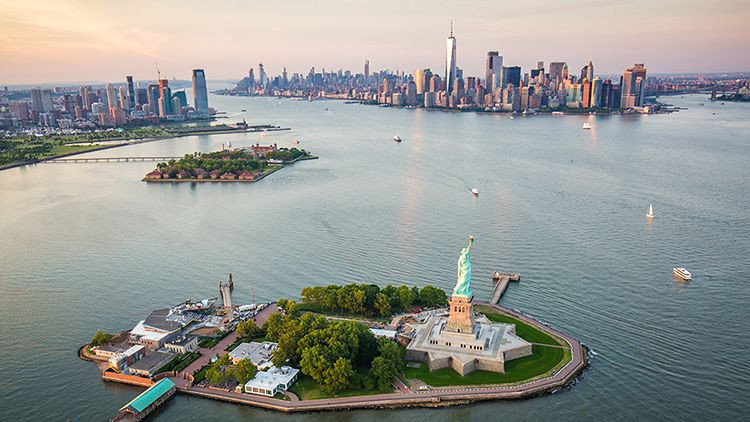 18 | New York Harbour | Winters in New York can be pretty brutal, and in the year 1780, it was so bad that the New York harbor actually froze over! It was so cold that people could literally walk from Manhattan to Staten Island. Now it isn't known for sure if anyone really attempted this but, it's pretty interesting to know that it was essentially possible to do.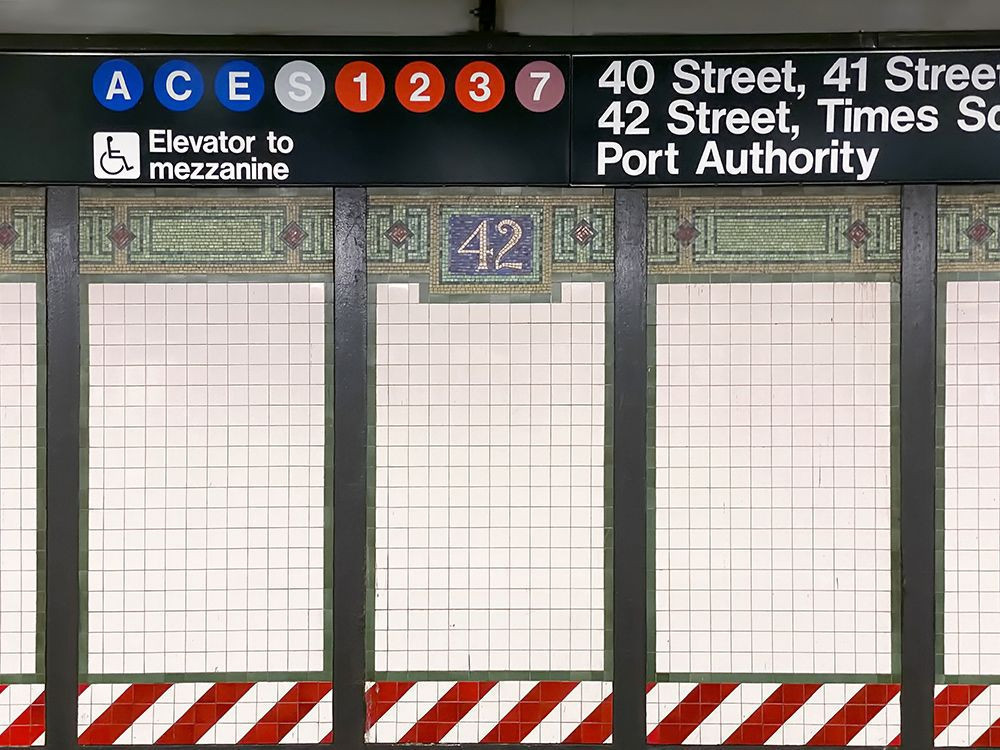 19 | NYC Subway | One of the most interesting things about New York is its intricate subway system. With 36 subway lines and 472 different stations, the NYC subway system is one of the busiest systems in the world. Trying to navigate the entire subway system would take a rider roughly about 24 hours - and that's if you are in a major hurry!
20 | Is Brooklyn in the House? | Most people know that New York City consists of five boroughs which are Manhattan, The Bronx, Queens, Staten Island, and Brooklyn. What people don't know is that a borough is equal to a county. Although most people associate New York with Manhattan, it's actually Brooklyn that is the most populated borough in the city. If Brooklyn were considered a city and not a Borough, it would be the fourth most populated city in the United States.
Bottom Line
There you have it folks, some of the craziest and most interesting facts about New York City! So, if you're planning to visit the Big Apple anytime soon, make sure to remember these fun facts! There's so much to see and do in New York so plan accordingly. If you need some suggestions on where to eat or things to do in NYC, make sure to check our Travel Blog.

RELATED ARTICLE:
At Westgate Resorts, when you Check-In, there's a LOT to Check-Out! Your New York City vacation awaits! Explore our New York City hotel today or talk with a vacation planner at 888-852-2959 or 407-355-2690.
When You Check-in, There's a Lot to Check Out
Sign up for our newsletter and check-in to great offers, secret stuff, and special events.