10 Things to Do at the Beach in the Winter
10 Things to Do at the Beach in the Winter
Are you looking for creative and fun activities for those not-so-sunny days at the beach? Believe it or not, there are tons of family-friendly and exciting free things to do in Myrtle Beach and other beach destinations during chilly climates! Off-season traveling can save a lot of money in the vacation budget, but sometimes the weather can be unpredictable at best. While there are still tons of Myrtle Beach attractions for families to discover during winter, the beach is still a wonderful place to spend your time and create new memories. That's why it's always a good idea to have a list of "Plan B" ideas on your vacation itinerary for the days where you want to dig your toes in the sand without diving deep into the water.
Free Winter Activities at the Beach
Whether you thrive in colder climates or will only swim in the ocean when it's a perfect 82 degrees, there are plenty of out-of-the-box things to do during your beach vacation in the wintertime. And we get it, not every day will be suitable for lounging beachside, whether it be rain or snow, or some family members may not be keen on the idea of a chilly beach day. But we promise, these 10 Thing to Do at the Beach in the Winter will make everyone a believer in holiday beach getaways!
1 | Build Sand/Snowcastles | Do you want to build a snowcastle? Whether there's an inch of snow or it's just an overcast day by the water, building snow or sandcastles is a great way to work together as a family and unleash your creative side! There are guides and tutorials online detailing how to create the perfect structure, and you can even build a theme around your castle. Castle building competitions are known to be even more high-stake and rewarding than a 10-hour Monopoly game. However, letting the younger family members bury you under the sand and turn you into a mermaid is ideal for those looking to sit back and relax during a day at the beach.
2 | Fly Kites Together | Overcast days at the beach are a kite-flyer's dream because of the consistent coastal winds! Everyone knows trying to fly a kite without solid winds can be a nightmare, but the wintertime at the beach brings strong gusts perfect for keeping bright and colorful kites airborne. It's always a great time trying to beat your personal record for how high you can get your kite or for how long it'll last flying. Kiting is an exciting pastime for all ages and is a fool-proof way to cheer up the family on a chilly day.
3 | Enjoy the Wild/Sea Life | Sometimes, there's nothing more peaceful than a day at the beach where you gaze at the coastal birds, sea life, and little critters. Whether it be dolphins or a starfish, nothing makes you feel more connected to nature than saying hello to its wildlife. You can also make it into a game! Playing "I Spy" or finding new wild and sea life to spell is a fun and educational way to enjoy the beach during the winter!
4 | Have a Beachside Bonfire | One word—s'mores! And the only way s'mores could get better is enjoying them beachside with your loved ones. Imagine it—a holiday getaway filled with the smoky aroma of a beachside bonfire, filled with laughter and warm moments. From swapping embarrassing stories around a bonfire and cuddling up with cozy blankets and sweaters to enjoying warm drinks and feeling the brisk breeze on your face. Sounds pretty great, right?
5 | Collect Seashells | One of the best parts of visiting the beach is finding unique seashells and bringing a bucketful home for all to see. While some souvenirs cost more than they're worth, seashells are not only free but as priceless as the precious memories shared while searching for them. After the shells are dry, you can even paint them or color them with markers! These make a cute holiday ornament or a creative replacement for the Kindness Rocks Game.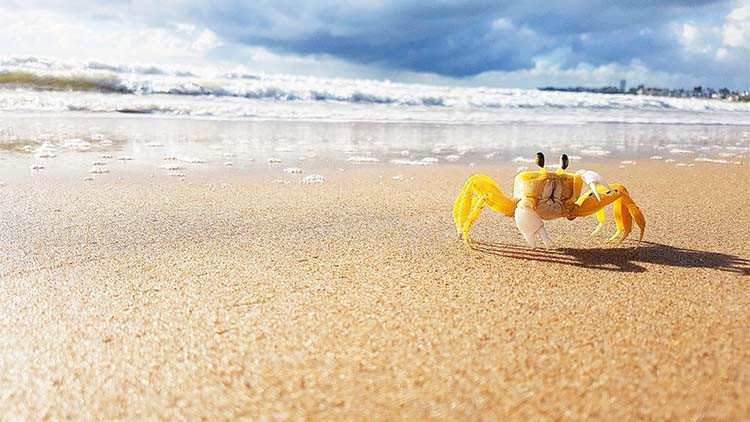 6 | Discover Sand Critters | Have you ever walked down the beach and seen small holes dug into the sand? Well, those are sand crab holes! Burrowed below are the tiny critters and while it's important to respect their tiny homes, watching them poke their heads out of the sand and scurry around is a sure way to send the kids into a giggle fit. While they don't make a tasty dinner, they sure are cute!
7 | All Sports Can Be Winter Sports | If you want an activity that keeps the family on their feet during a day at the beach, be sure to pack your favorite sports ball! Soccer, football, bad gammon, volleyball, basically any sport that involves a ball to be hit, kicked, or thrown adds a lot more excitement to a beach day! Whether you split into teams and keep score or are looking for an active way to pass the time and keep your blood flowing, ball games will keep the cold at bay.
8 | Go for a Bike Ride | Having trouble finding a safe place to teach the little ones how to ride their bikes or a place to ride together as a family? There are multiple perks to bike riding at the beach during the winter. You don't have to worry about unpredictable drivers, there are fewer beachgoers to avoid, and pedestrian paths are usually well-maintained if you aren't comfortable riding on the sand.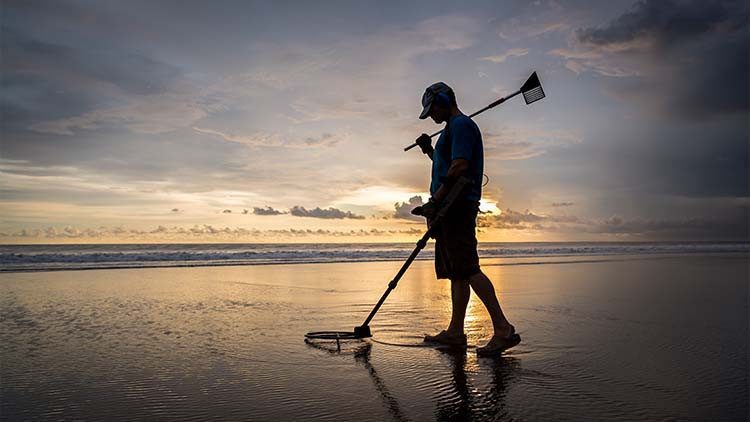 9 | Plan a Treasure Hunt | While it might seem strange at first, treasure hunting is a popular beach activity, especially in the winter! Metal detectors might now be a regular household item to pack, but they come in handy on a cloudy winter day and are the easiest way to find buried treasure along the beach. Even if you're not on the hunt for coins or jewelry, you can even make a treasure hunt list with different types of rocks or seaweed for everyone to collect. There are wonders of the world waiting to be discovered by you!
10 | Make Sand Angels | Okay, hear us out—even if there isn't snow or only a mere inch during your beach stay, you can still partake in some favorite winter activities like making snow angels! Everyone can lay back and wave their limbs back and forth until magnificent sand angels take form. Now, is this a full-day activity? No, but it is a cute way to spend time with your family while also sharing a boatload of giggles!
Final Thoughts
When you think of a beach vacation, you probably first think of sunshine or swimming in bright blue water, and even though those weather conditions are what we all look forward to, sometimes the weather has other plans for our vacations! When vacationing at your favorite Myrtle Beach hotel during the winter, don't be afraid to venture out to the beach and enjoy a day of games, laughter, and unforgettable moments. If you're looking for more things to do in the Myrtle Beach area or for more travel inspiration, be sure to check out our Westgate Resorts Travel Blog!

RELATED ARTICLE: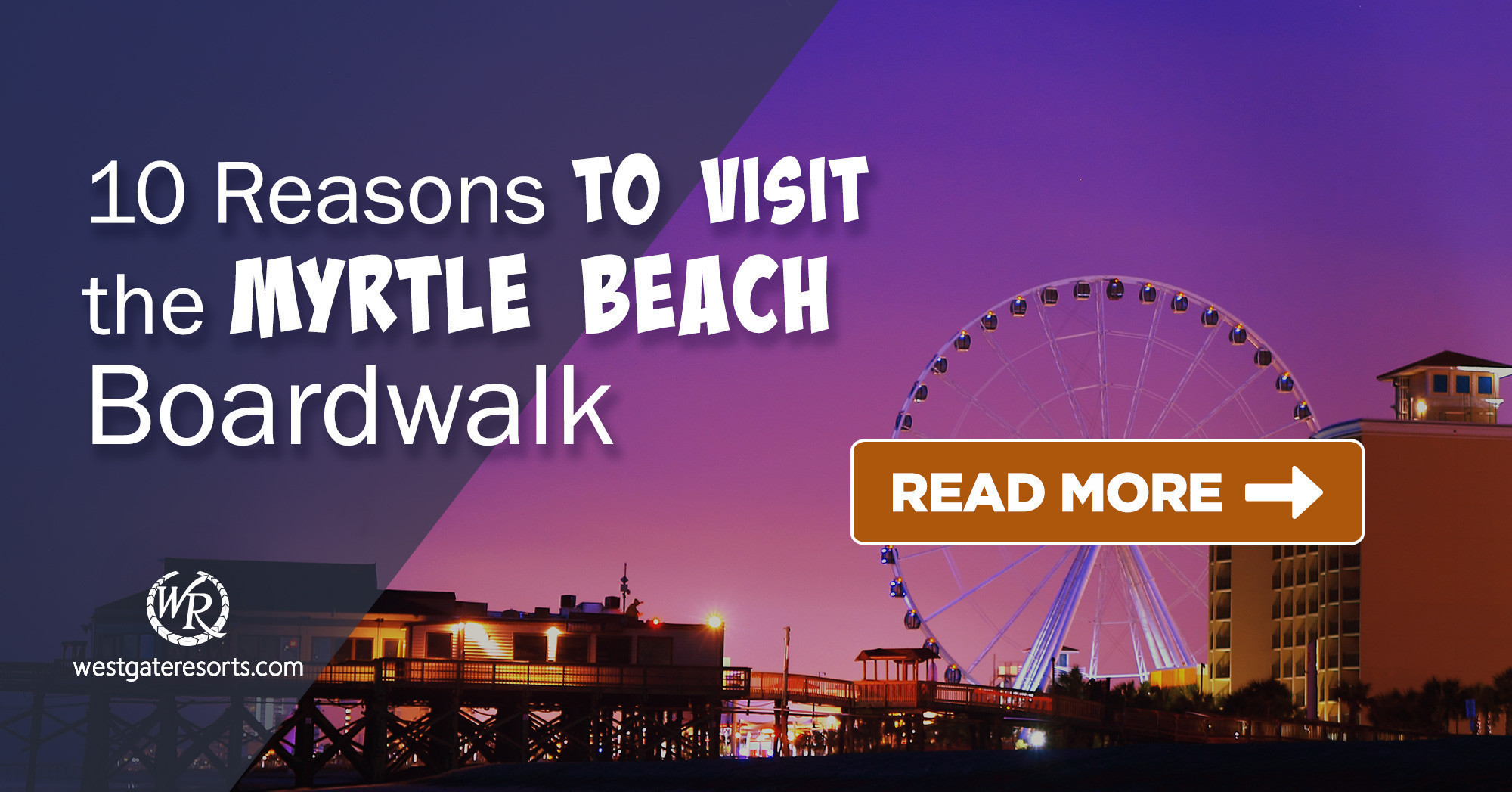 At Westgate Resorts, when you Check-In, there's a LOT to Check-Out! Your Myrtle Beach vacation awaits! Explore our Myrtle Beach resort today or talk with a vacation planner at 888-852-2959 or 407-355-2690.
* Westgate Resorts is in no way affiliated with the attractions featured in this article. Items or places listed are current as of the publishing date of this article. Please call or visit the attraction or call for the most up-to-date offerings and details.
When You Check-in, There's a Lot to Check Out
Sign up for our newsletter and check-in to great offers, secret stuff, and special events.