The Top 10 Myrtle Beach Attractions For Families And Fun!
The Top 10 Myrtle Beach Attractions For Families And Fun!
"The greatest legacy we can leave our children is happy memories." - Og Madino
Planning your next family vacation? Head to Myrtle Beach, SC for an incredible getaway with the ones you love. From crashing waves and pristine beaches to a long list of free things to do and incredible places to eat, Myrtle Beach has something guaranteed to entertain everyone. Spending time together as a family is invaluable as the experiences shared and memories created will never go away. So, as you set your plans in gear, check out this list of top 10 Myrtle Beach Attractions for Families so you can get the most out of your vacation time together.
1 | The Grand Strand | When most of us think of Myrtle Beach, we automatically conjure up images of gentle ocean waves, flying seagulls, fresh sea breeze and sandy seashores. We imagine moms, dads and children frolicking along the beach, throwing frisbees, building sandcastles, and enjoying a memorable beach escape. If this is your image of Myrtle Beach, it should be no surprise that the Grand Strand is by far, the most affordable and popular attraction Myrtle Beach offers. The 60 miles of powdery white sand and breathtaking coast offers a treat for every beach goer. Whether sunrise, sunset or anywhere in between, there is always plenty to do to have a memorable time.
During warmer months, traditional favorites include surfing, swimming, sun-bathing, jogging, fishing, sandcastles, picnics, volleyball and beach sports. If you're visiting in the winter months when the temps begin to drop, the beach is also an action-packed spot. You can never go wrong with an old-fashioned bonfire, particularly if children are involved. Nothing will beat the memory of warmth and crackling from burning wood with the family snuggling together or making s'mores and enjoying hot beverages in a breathtaking ocean backdrop. These are experiences that will forever fuel happy memories for years to come, so be sure to have your camera ready to snap the perfect family vacation pics!
Hot Tip: During winter, opt for snow castles instead of sandcastles, igloos, forts and other icy creations - and since the beach is typically windy, kite flying is also a fantastic option. Beach games like volleyball and treasure hunts for shells, rocks and other seaside gems are also great ideas.
2 | Broadway at the Beach | This is truly one of Myrtle Beach's most incredible attractions and tourist hotspots. Spanning 350 acres of dining, shopping, entertainment and nightlife, Broadway at the Beach offers something for all ages. You will love the interesting blend of one-of-a-kind stores, boutiques, popular brands and colorfully painted shops that inspire a relaxed and festive vibe. Broadway at the Beach is also well known for its wide selection of dining options spanning over 20 culinary experiences, with a bevy of international flavors at one venue. From all-American classics like steaks, ribs, hamburgers and seafood to sushi, fajitas and other transnational menus, it will be easy to satisfy your palate.
Hot Tip: If you have been to Disney Springs in Orlando, FL, you should be able to easily imagine how Broadway at the Beach looks | Wonderworks and Ripley's Aquarium are among the attractions available here. The widely popular escape room games have also taken off here. Enjoy a one-of-a-kind experience where you will be "locked in" and must escape before time runs out!
WHERE: 1325 Celebrity Circle, Myrtle Beach, SC 29577 | WHO: (843) 444-3200
3 | Myrtle Beach Boardwalk | No visit to Myrtle Beach can be complete without a visit to the famous Myrtle Beach Boardwalk & Promenade. During your visit, be sure to take your family for a spin or two on the famous 187- feet- tall Myrtle Beach SkyWheel. You will love panoramic views of the Atlantic Ocean and boardwalk area from the climate-controlled gondola. Whether night or day, there is always a stunning setting to enjoy and capture from this popular ride. Another family-friendly attraction located at the Boardwalk is Ripley's Moving Theater. Here you can experience a realistic out-of-this-world 5D moving theater experience with state-of-the-art digital effects that will take you through the realistic twists, turns and bumps on your adventure. There is also the Mirror Maze, Ripley's Aquarium of Myrtle Beach, Fun Zone Arcade.
The Boardwalk also offers plenty of thrills, spills and family rides. If you're adventurous, try thrill rides like the exhilarating Skyscraper towering with an intense force similar to a 4Gs jet as it whips 170 feet at 60 miles per hour into the air. Get an adrenaline rush from the one-of-a-kind Sling Shot that propels 2 riders more than 300 feet into the air at speeds up to 100 miles per hour. Then there's the Air Strike that combines extreme sensations and impressive movements almost 62 miles per hour. Age appropriate rides are also available for the littlest members of the family. Always a popular favorite, the Shooting Star is an exciting twist on the backyard swing, as kids sit in cars with back-to-back seating and swing higher and higher into the sky. Another favorite is the Sun Dance that spins vertically up-side-down and reaches as high as 40' while the super fun Sky Bounce Bungee Trampoline allows kids to jump as high as 20 feet and fits up to 4 people.
Hot Tips: Other must-experiences include the Myrtle Beach Zipline Adventures | Ripley's Haunted Adventure Laser Strike | The Skywheel ride is 10-minutes long with the best views at sunset.
WHERE: 1ST Avenue North to 16th Ave N. Myrtle Beach, SC 29577
4 | Broadway Grand Prix Family Race Park | Feeling the need for speed? Spend a day with the family at this former NASCAR Speedpark. There are 7 go-kart tracks and a carousel, kiddie speedway – even rock climbing and mini golf all under the same roof. This a fun experience for the entire family. Guests rave that the rides are fast and awesome, and many opt to spend more time here than at the beach itself.
Hot Tip: The kid-approved Grand Prix Express, Tot Rods, Pro-Tow, Carousel, Kiddie Speedway, Bumper Boats, and SkyCoaster are always a hit!
WHERE: 1820 21st Avenue North, Myrtle Beach, SC 29577 | WHO: (843) 839-4080
5 | Wild Water and Wheels | Family vacation is all about creating happy memories that will last a lifetime, so head to Wild Water Wheels where you can cool down in the water and heat up on the tracks! This attraction park promises hours of fun – and sweet pictures of the entire family. From speed slides, to tube slides, mat slides and swimming pools, you name it, we have incredible thrills, spills and everything in between to make your visit one for the story books. When you've quenched your thirst, dry off and head over to the Racing Zone for your choice of speed! Try the Slick Track, Speed Racers, or Family Racers where the littlest ones can speed safely with mom or dad.
Hot Tip: Free admission for children ages 2 and under | Proper swimming attire is required and clothes with metal rivets are not allowed | To get the most out of your budget, take advantage of the all-you-can-ride passes which provide the most savings.
WHERE: 910 U.S. 17 Business Surfside Beach, SC 29575 | WHO: (843) 238-3787
6 | Carolinabackwoods, ATV Adventure Tours | Rough it with the best and get down 'n dirty in the Carolina backwoods on a one-of-a-kind adventure. This family run business offers exciting guided hour-and-a half-long tours by ATVs throughout the Carolina backwoods. The rides are designed for all levels of experience. Before hitting the trails, riders are taught how to safely operate the ATV throughout hills, trails, open riding areas, muddy and dry terrain. Be ready for a one-of-a-kind adventure of your life.
Hot Tip: Reservations are required | A fresh set of clothes and extra pair of shoes are recommended as all riders will become dirty regardless of tour selection | For your safety, flip flops and sandals are not allowed.
WHERE: 1461 Ash Little River Road, ASH, NC 28420 | WHO: (843) 655-3118
7 | Go Ape Ziplining & Treetop Adventure | Just a short drive north from the Grand Strand, the Go Ziplining & Treetop Adventure is another highly recommended attraction. With 5 ziplines, Tarzan swings and rope courses, you can choose the level of intensity you prefer. Under the watchful eyes of a safety instructor, tween, teen and adult participants are securely fastened with safety ropes as they climb into treetops and whiz along the 900-foot zip line overlooking the small blue lake. If you are looking for an adrenaline rush, add this experience to your list of things to do. Try the Treetop Adventure, 44 feet high tree-to-tree crossings with super-long zip lines in an amazing 2-3-hour aerial experience or the Treetop Journey with suspended bridges, obstacles, climbs and ziplines – albeit lower in height compared to the former. Both will fuel plenty of stories and laughs for you to share even after you're done.
Hot Tip: The course is shaded, so no need to worry about the blazing summer sun | Guests rave about the layout with various challenge levels and exhilarating ziplines – even the junior course is challenging yet age appropriate | Stay hydrated!
WHERE: 150 Citizens Circle, Little River, SC 29566 | WHO: (800) 971-8271
8 | Family Kingdom Amusement Park | This seaside themed attraction is an amusement park and water park in one that promises hours of wholesome family fun that everyone will love. Best of all, if you stay at the Westgate Myrtle Beach Oceanfront Resort, you will be just steps away from the thrills, spills, splashes and excitement that this old fashioned attraction will bring. With over 38 thrilling rides, Family Kingdom Amusement Park offers rides for different ages and propensity for excitement. From adrenaline pumping thrill rides for the young and young at heart plus, splash rides that make you swirl, twirl and get wet, to family rides, coasters, bumper cars and so much more. Get ready for the ultimate adventure and time of your life!
Hot Tip: Booklets of tickets never expire, so you can use them at any time | Children under 16 years old must be supervised at all times | Park security is available to assist lost family members with locating each other.
WHERE: NMB Park and Sports Complex, 150 Citizens Circle, Little River, SC 29566 | WHO: (843) 626-3447
9 | Brookgreen Gardens | This family friendly hot spot is home to the Lowcountry Zoo, Botanical Gardens, American Sculpture and Wildlife Preserve. Known as the floral jewel of South Carolina's coastal community, this magnificent Botanical Garden spans over 9,000 acres of cultivated landscape featuring 250-year-old live oak trees from the 1700s and a gorgeous colorful array of flowers. Brookgreen Gardens also contains the largest and most extensive collection of American Figurative Sculptures in the country, showcased in a stunning garden gallery. The Lowcountry Zoo is another must-see. It houses native animals that have been displaced from the swamps, woods and waters as a result of rapid development. Here they are maintained and showcased in an environment that mimics their natural habitat. There is also a butterfly pavilion which is always a hit with the kids.
Hot Tip: On select days, guests ages 12 and up can take advantage of the Zookeeper for a Day package for $150. This comes with an up-close look at feeding, cleaning and the daily routine of caring for the animals.
WHERE: 1931 Brookgreen Drive, Murrells Inlet, SC 29576 | WHO: (843) 235-6000
10 | Fun Warehouse | Spend a day of fun and quality time together at this family-owned state-of-the facility. Enjoy old fashioned go cart tracks, laser tag, soft play, inflatables, mini-bowling, roller skating, virtual reality and so much more for your family's entertainment.
WHERE: 2349 Dick Pond Road, Myrtle Beach, SC 29575 | WHO: (843) 748-0302
BONUS | Westgate Myrtle Beach Oceanfront Resort | There is always plenty of things to do at the resort. As you check in, grab an Activities Schedule at the Front Desk and start planning your family fun. From tie-dye creations, canvas painting, to slime frenzy, shark tooth and seashell hunt beach contest and so much more, the staff at the Activities Department offers planned activities for guests of all ages to enjoy. If getting wet is your fancy, cool down in our pools and lazy rivers! Take a dip in the large heated outdoor pool and oceanfront lap pool or relax in the lazy river as the kids enjoy the children's water play area. For dining, grab a bite to eat from Drafts Sports Bar & Grill, or Cordovano Joe's Authentic New York Style Pizza, dessert or snacks from Beachside Bistro & Marketplace or enjoy your favorite adult beverages at Coconut Willy's Pool Bar.
WHERE: 415 South Ocean Boulevard, Myrtle Beach, SC 29577 | WHO: (843) 448-4481
Here's a Handy Map to Help you Find your Way around Myrtle Beach.
Last Thoughts On Family Fun Time In Myrtle Beach!
Beyond this list, the Myrtle Beach area offers even more top attractions that your family will enjoy. Whether you're just popping in overnight, or looking to flesh out your Myrtle Beach 7 day itinerary, you can enjoy boat rides, jet skiing, miniature golf, state parks, over 100 golf courses, and so much more. Explore haunted places in Myrtle Beach, the best in Myrtle Beach boardwalk restaurants, discover things to do in Myrtle Beach in the winter and if you decide that there is another hot spot you would prefer to try, be sure to check out our travel blog for other great ideas.
At Westgate Resorts, when you Check-In, there's a LOT to Check-Out! Your Myrtle Beach vacation awaits! Explore our Myrtle Beach resort today or talk with a vacation planner at 888-852-2959 or 407-355-2690.

RELATED ARTICLE: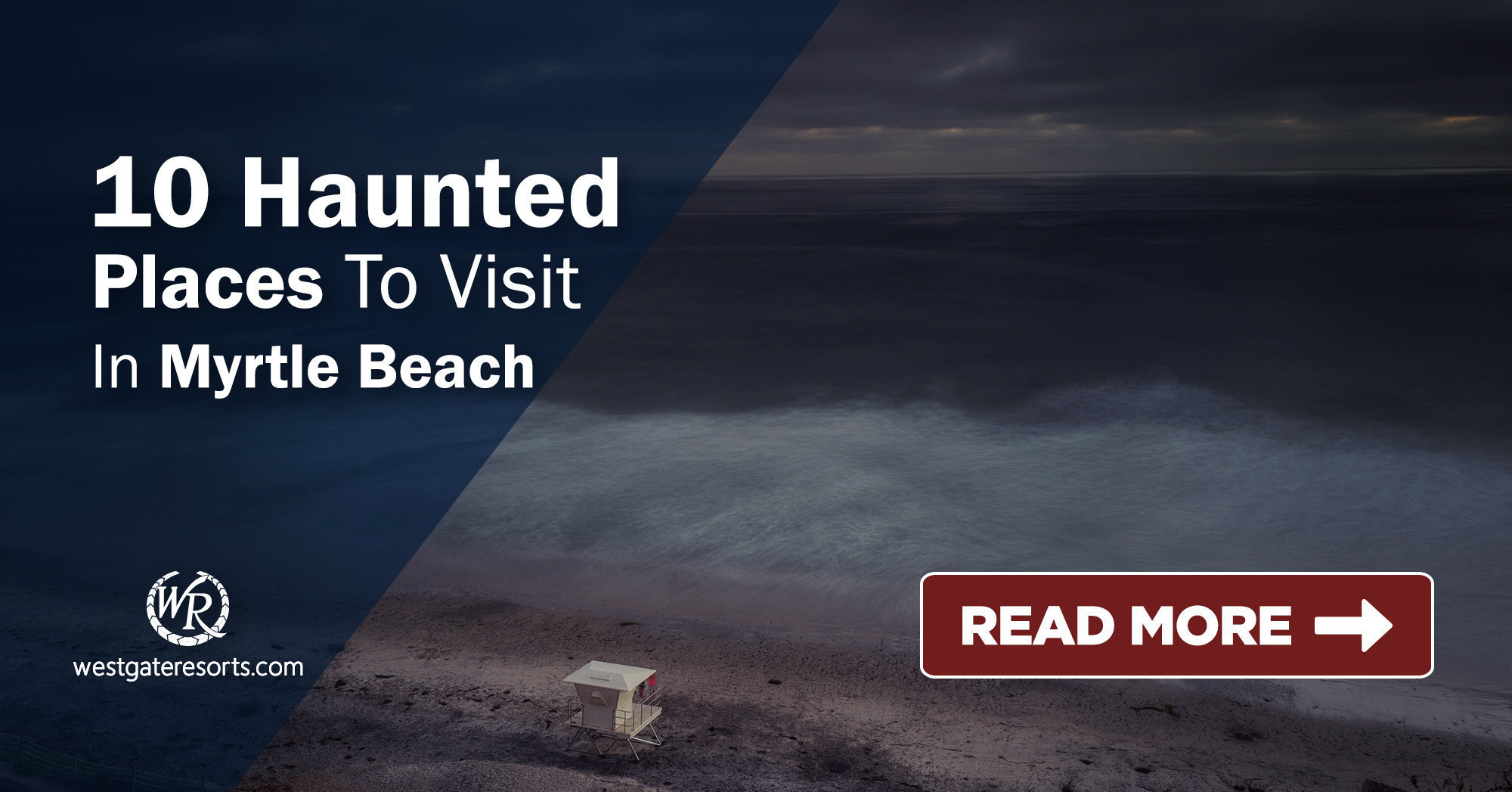 * Westgate Resorts is in no way affiliated with the attractions featured in this article. Items or places listed are current as of the publishing date of this article. Please call or visit the respective website for the most up-to-date offerings and details.
Other tagged pages of interest: hotels, myrtle beach hotels, 4 days 3 nights $99 myrtle beach, myrtle beach sports bars, 2 bedroom hotels myrtle beach sc, myrtle beach military discounts, 2 bedroom suites in myrtle beach sc, myrtle beach hotel deals, oceanfront myrtle beach hotels
When You Check-in, There's a Lot to Check Out
Sign up for our newsletter and check-in to great offers, secret stuff, and special events.