20 Things To Love About Westgate Orlando!
20 Things To Love About Westgate Orlando!
Welcome home! While Westgate Resort properties are located throughout the country, from Park City, Utah to Myrtle Beach, SC, the company's origin story began in sunny Orlando, FL. The first resort built, Westgate Vacation Villas and Town Center Resort is even how Westgate Resorts got its name since it is right across from Disney World's West Gate. Apart from the history of Westgate Resorts, Orlando is a prime destination for individuals, groups, and families to visit due to it being a hub of attractions and theme parks. With so many things to do in Orlando and hotels in Orlando to choose from, Westgate Orlando offers family-fun and opportunities for adventure right outside your hotel door!
Westgate Resort Orlando
Smack dab in the middle of the state, Orlando gives its visitors front row access to Florida beaches, off-trail Florida adventures, and of course, the world-class theme parks the city is famous for! With seven resorts located in the city, each Westgate Orlando resort has its own options for excitement, but all of them share one thing in common— Westgate! Continue reading and prepare to fall in love with when you check out these 20 Things To Love About Westgate Orlando! You can thank us later: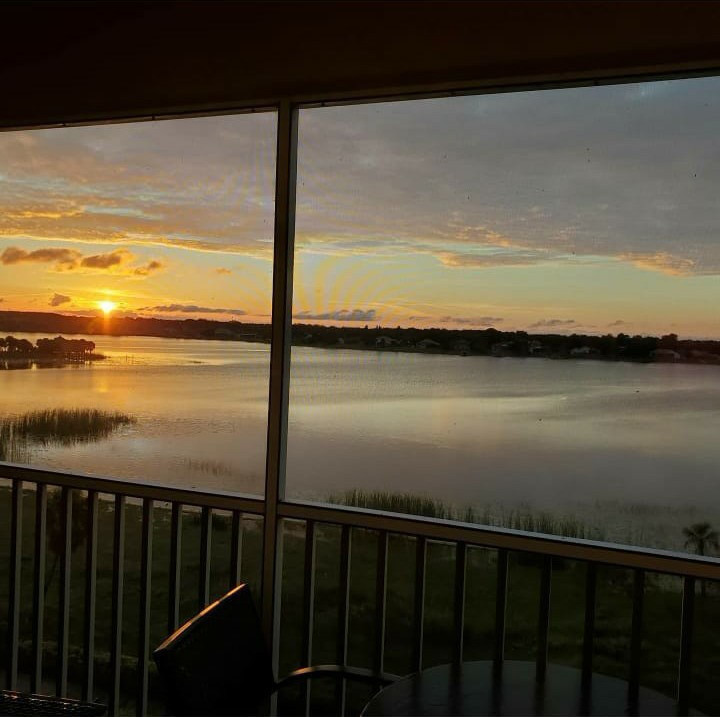 1| Golden Hour Looks Better Here (Akalia A.) | There isn't a sunrise or sunset we don't love at Westgate Orlando! It's true, Florida sunsets are gorgeous and photo-worthy anywhere in the state. But viewing them while relaxing on a balcony at Westgate Lakes Resort & Spa or when strolling through Westgate Blue Tree Resort makes the vibrant sky more memorable. We guarantee you will be raving about these sunsets for years to come!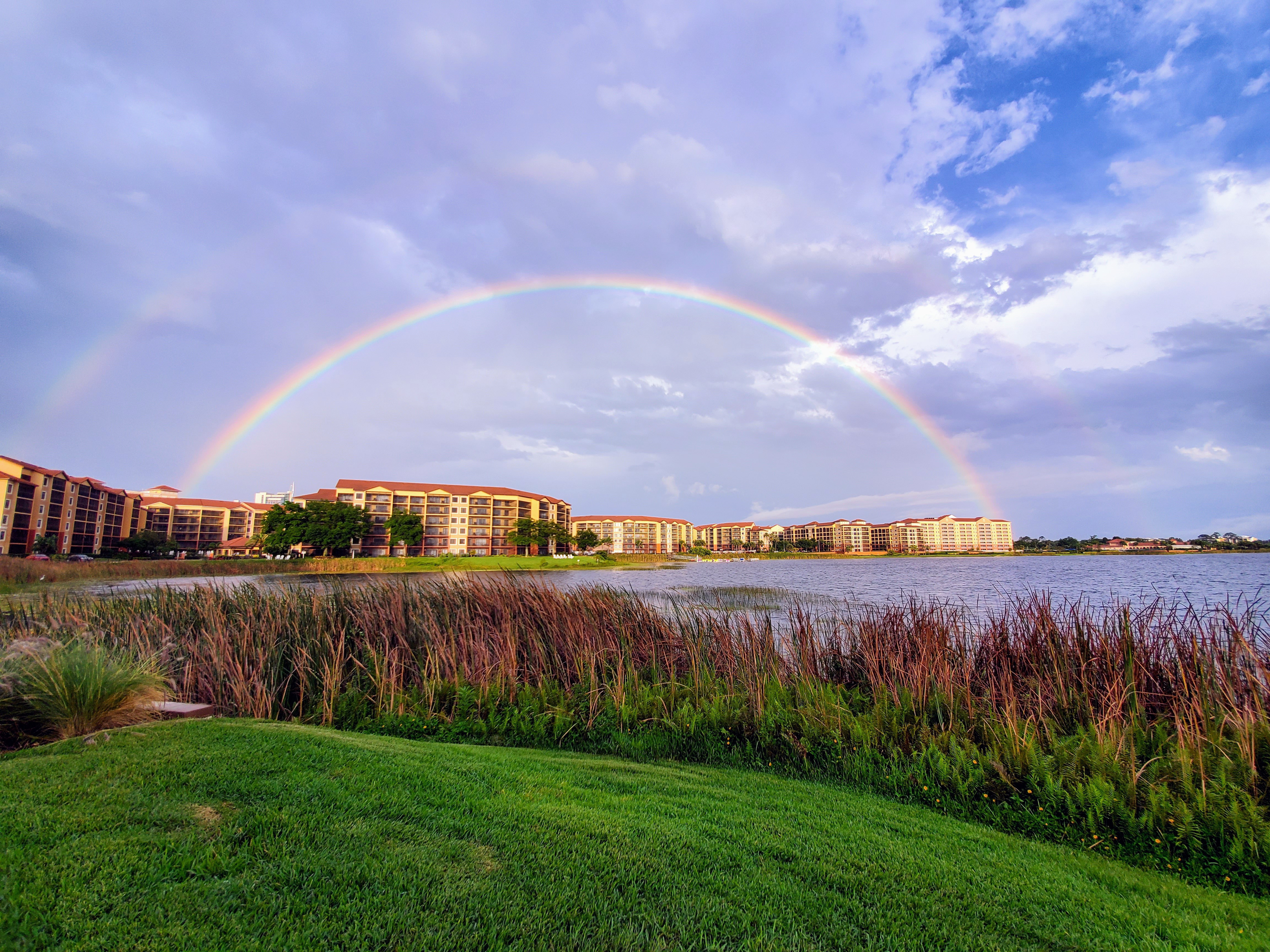 2 | Rain or Shine, The Beauty Never Stops (Laura G.) | While we can't take credit for nature's beauty, what we can toot our horns for is providing a gorgeous canvas for the beauty to shine on to! Even on the stormiest days, our resorts are visions to behold and a vacation dream for the entire family!
3 | Close to All Of the Action (Adrian A.) | Even though our seven Orlando resorts are located throughout the city, they all have one thing in common—Their shout it off of the rooftops' amazing location! Westgate Orlando resorts are all ideally located near either the city's busiest street, International Drive Orlando, adrenaline-packed theme parks, like Universal Studios, or just steps outside of Walt Disney World.
4 | Lake Views For Days (Hollie H.) | Since it's a peninsula, Florida is known for its amazing bodies of water. But what visitors don't know is that the City Beautiful is surrounded and filled with countless lakes, and Westgate Orlando properties are no different! Guests at the world-class resorts can enjoy breathtaking views of lakes while enjoying their morning coffee or evening cocktail every day of their stay.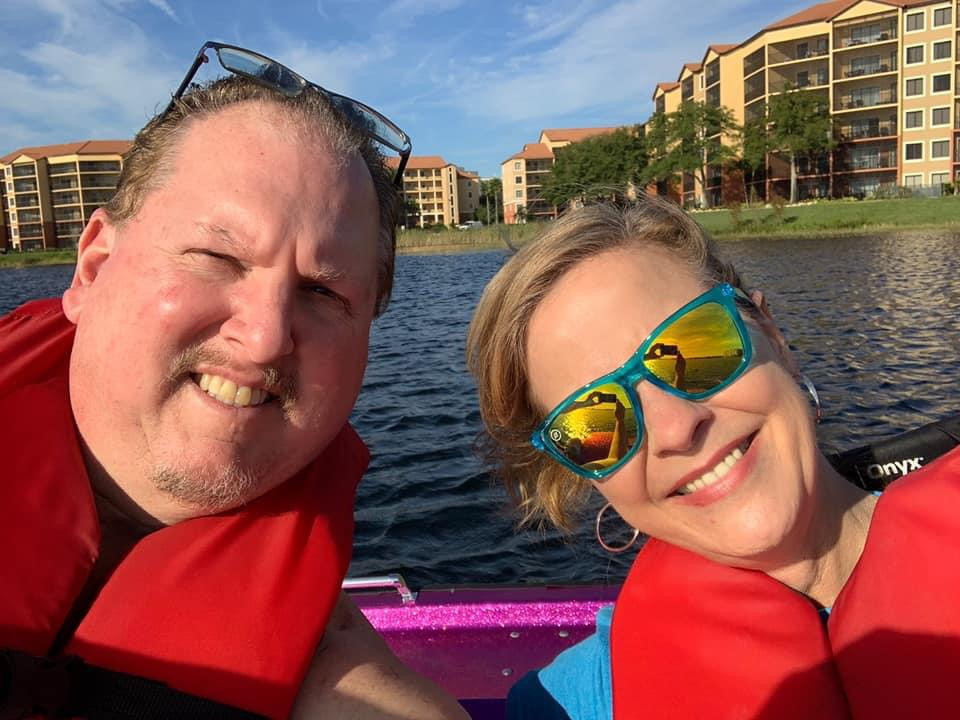 5 | Pack Your Selfie Stick (Diane C.) | Since the views are to fly for, Westgate Orlando is perfect for snapping your next Insta-famous selfie or the next family photo for your hallway. With so many memories to capture, Westgate Orlando even has a photo contest for each resort where guests can submit a photo from their vacation and have the chance to win a free vacation!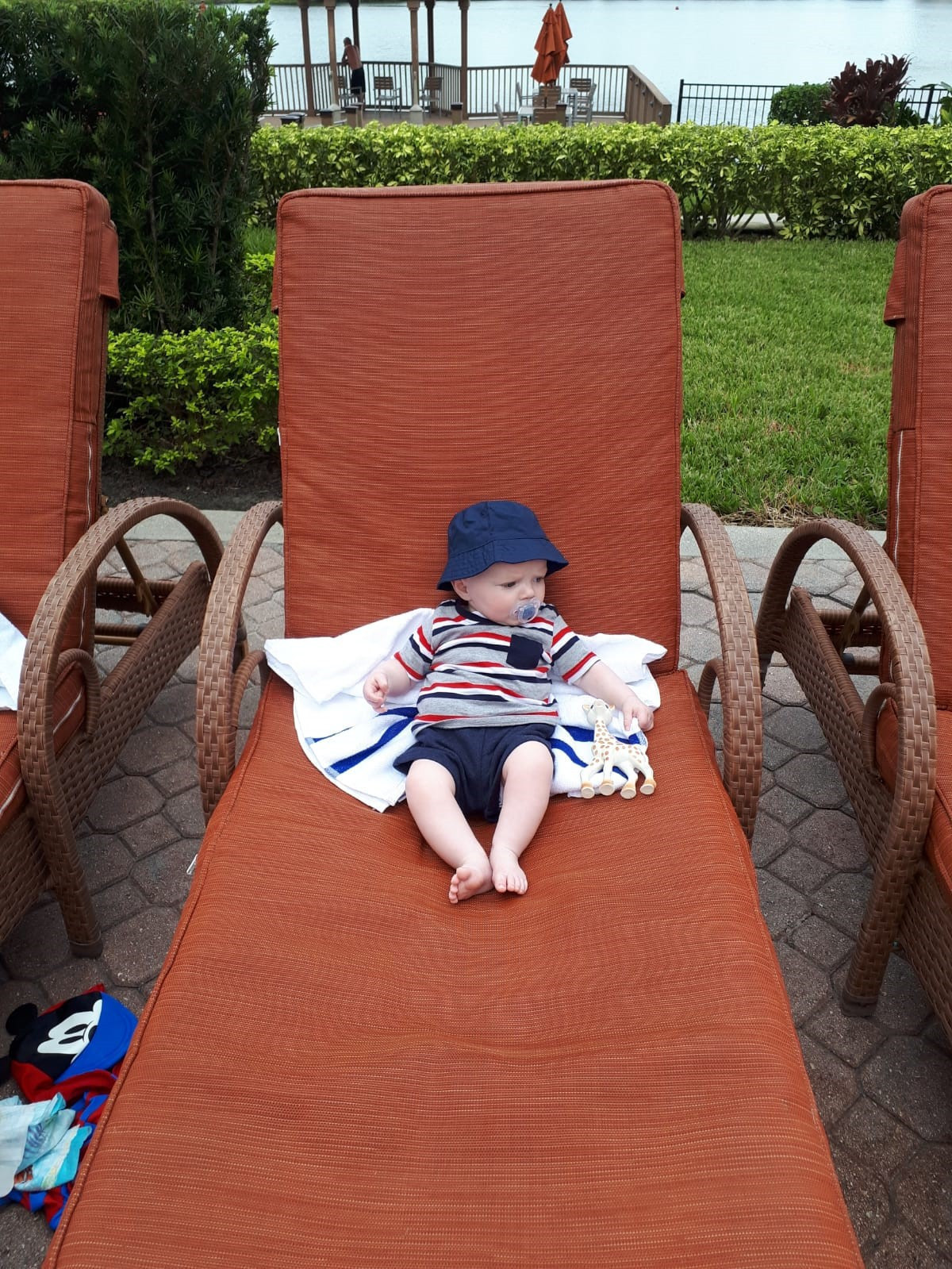 6 | Bring the Bebes! (Alan B.) | All guests of all ages are welcome, and this even includes the furry, four-legged members of the family! Family-friendly fun is what our resorts strive to provide to our guests, so whether it be strapping on some floaties and relaxing by the pool or hitting the resort dog parks, no one ever needs to be left at home!
7 | Everything Is Smooth Sailing From Here ( Lisa) | Everybody knows that traveling can sometimes be stressful and draining, and all you want to do once you reach the hotel room is to relax and release. Westgate Orlando gets this, and that's why each resort offers concierges to help assist with guests' needs. Mobile assistance is also offered, so if you need anything, like an extra set of sheets, or just have a question about the Orlando area, all you need to do is text the number provided at check-in, and you'll be connected with a team member. Neat, huh?
8 | Make Your Trip Sunny-Side Up (Hugo B.) | Orlando weather is prime vacation weather all year-round (we don't talk about January or February. Oh yeah, hurricanes who?)! Westgate Orlando resorts provide countless options for enjoying the beautiful Florida weather, from heated pools to relaxing under a cabana! Our amenities will have everyone in the family throwing up "peace" signs.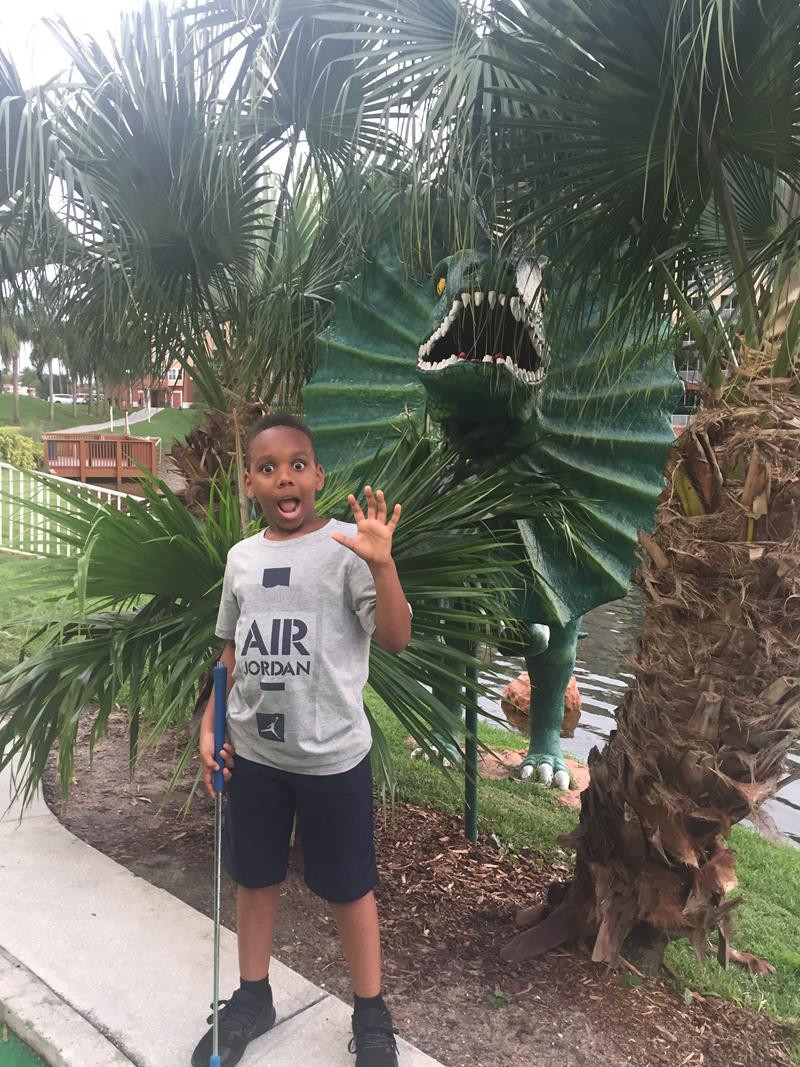 9 | We Love A Good Theme (Brittany L.) | To keep in line with Orlando trends, Westgate Orlando amenities and resorts have fun with their themes! From the roaring Jurassic-themed mini-golf to the pirate-themed water park, every guest can enjoy exploring the lost world or searching for buried treasure at Westgate Orlando!
10 | Amenities by the Boatload (Linda) | Did someone say swan boats? Westgate Orlando resorts boast amenities by the armful, including horseshoes and shuffleboards, arcade and bowling, pools and hot tubs, activity guides, paddle boats, and you guessed it, swan boats! With so many amenities right at your fingertips, you'll never have to step outside of the resort!
11 | We'll Bring Out The Child In You (Martotaroeno L.) | At Westgate Orlando, we love seeing guests and owners approach fun with a child's enthusiasm! Whether it's making a splash at Shipwreck Island Water Park or playing Marco Pollo in the pool, no one is too old for the joyous adventures found at our Orlando resorts!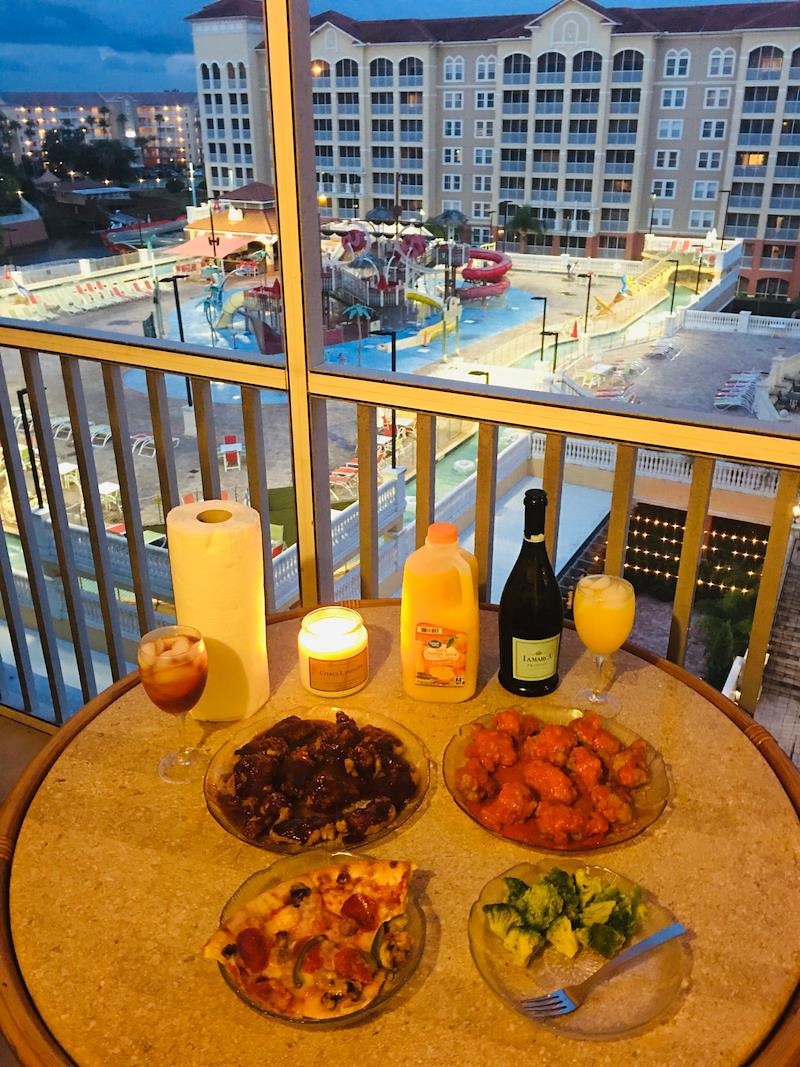 12 | Check Yes For Romance (Doris T.) | While the kids are always welcome, sometimes you need a getaway just the two of you! Between our restaurants, like Villa Italiano Chophouse, to the romantic views of the Orlando Skyline, Westgate Orlando has the perfect accommodations for a reservation for two.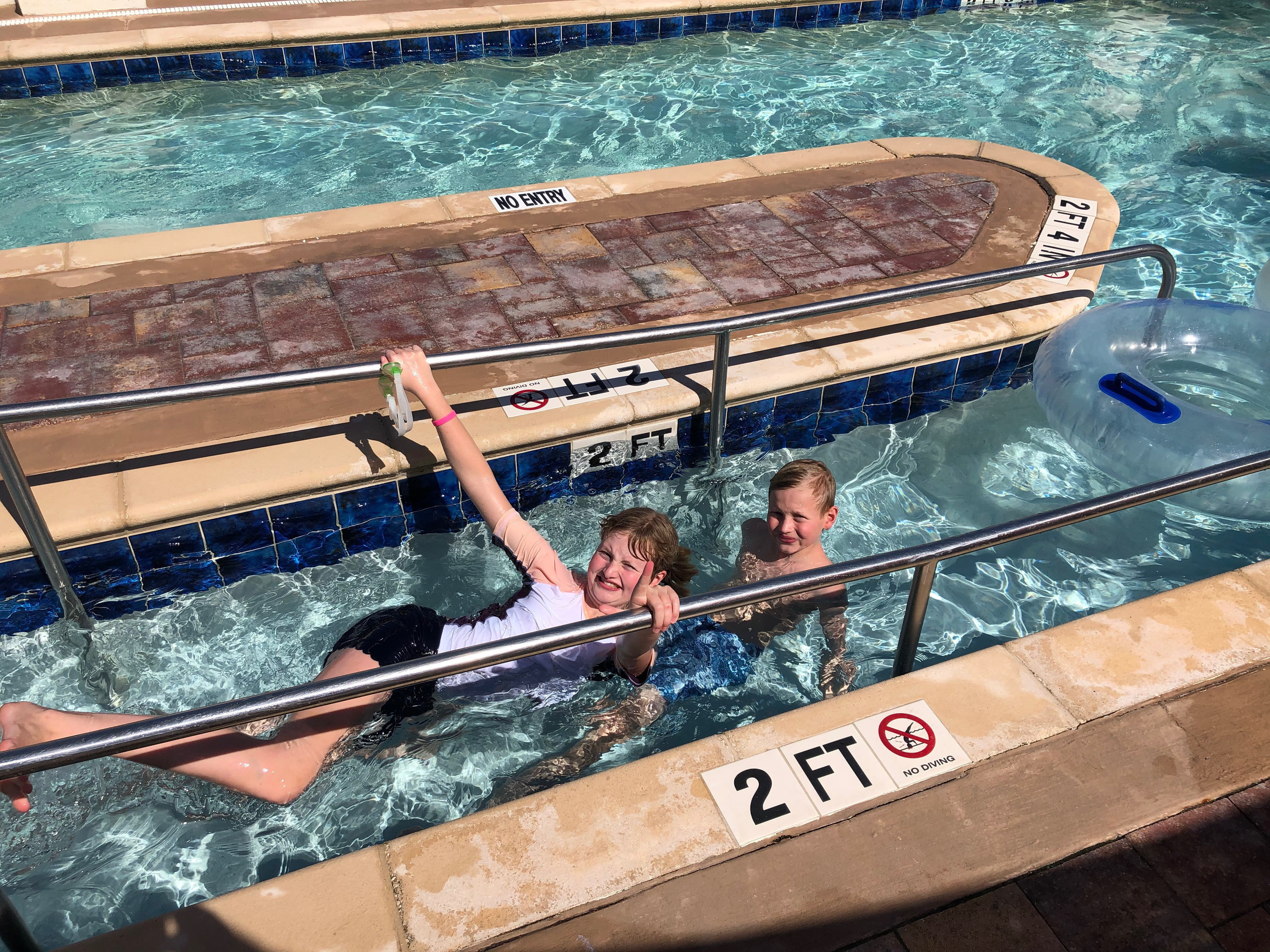 13 | A Safe Oasis (Monica P.) | Even though we want our guests to have as much fun as possible while visiting, the safety and security of our visitors are our priority! Since implementing new policies and the WestgateCARES program, Westgate Orlando has been praised for the precautions it's taking for its guests and will continue to put them first. That includes you!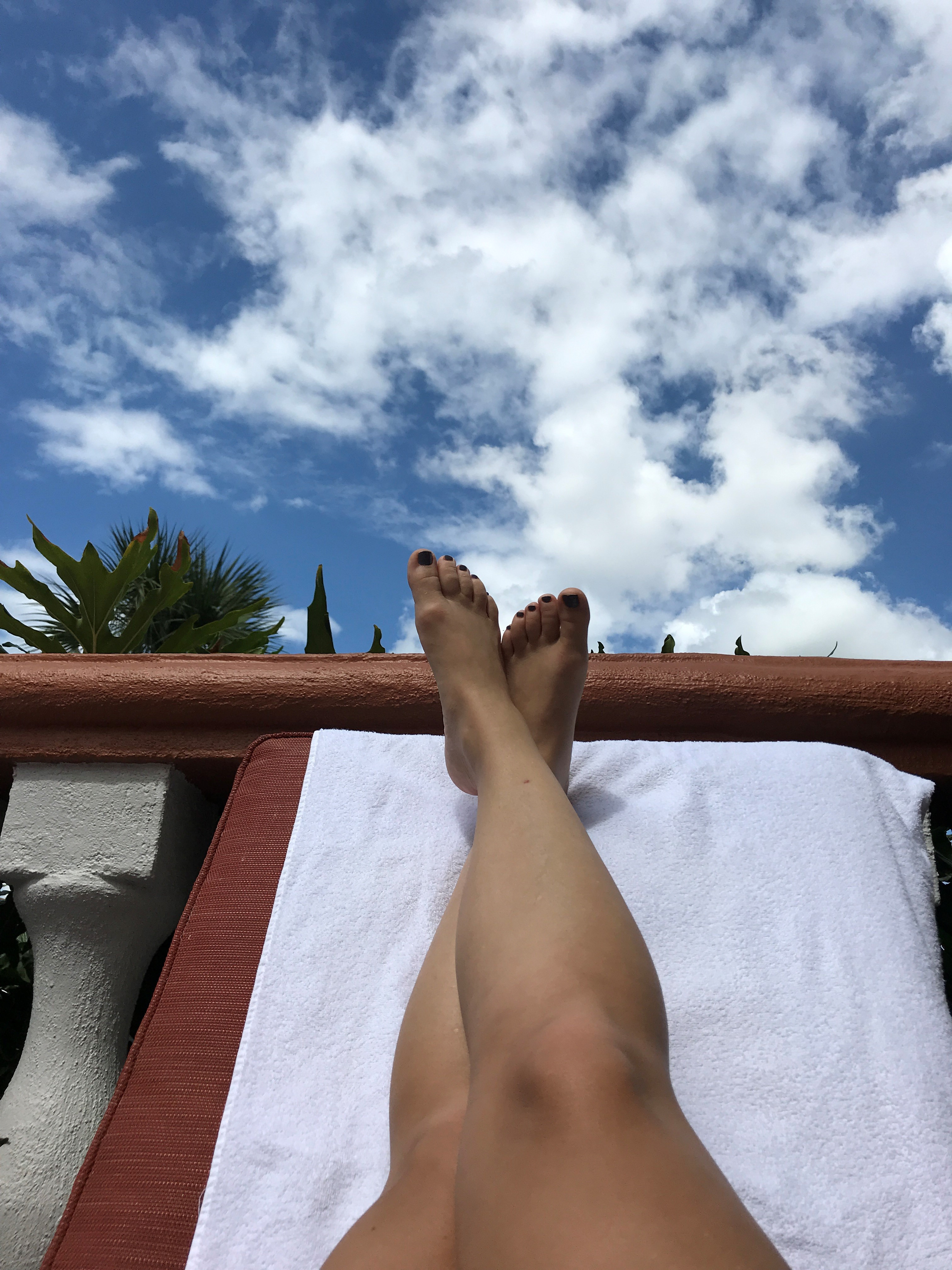 14 | Put Your Feet Up and Stay A While! (Gia L.) | Nothing says relaxation like a sunny, poolside getaway. From cocktails by the pool to massages at the resort's Serenity Spa, your vacation at Westgate Orlando will be the retreat you've been hoping for!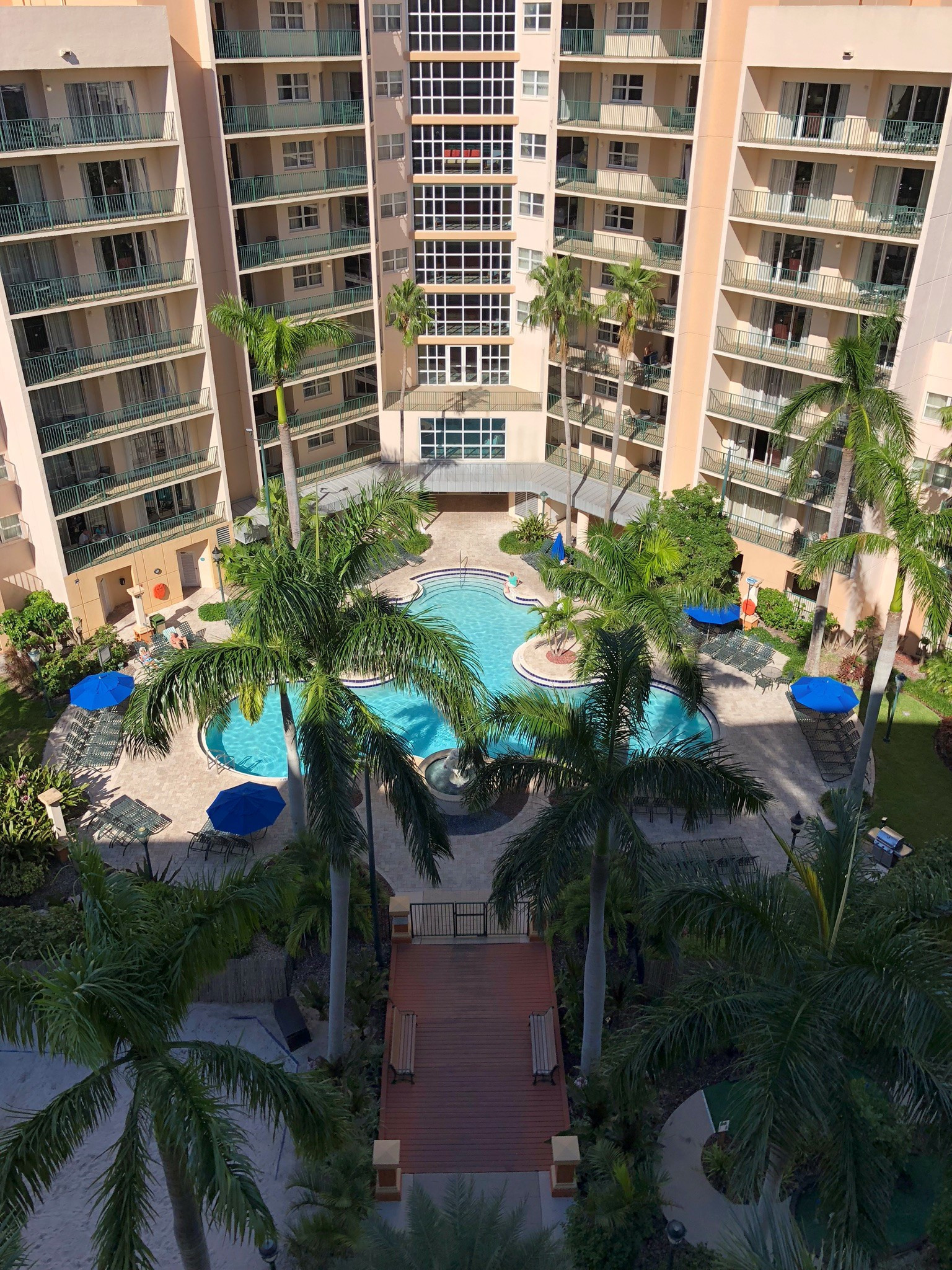 15 | Share it to the Group Chat! (Janette Z.) | The only thing harder than choosing the location for a group trip is choosing the right hotel! Westgate Orlando welcomes all groups, whether it's a high school field trip or a wedding party, and has the perfect accommodations and options for groups of all sizes. Your Bridge Club will go crazy with excitement!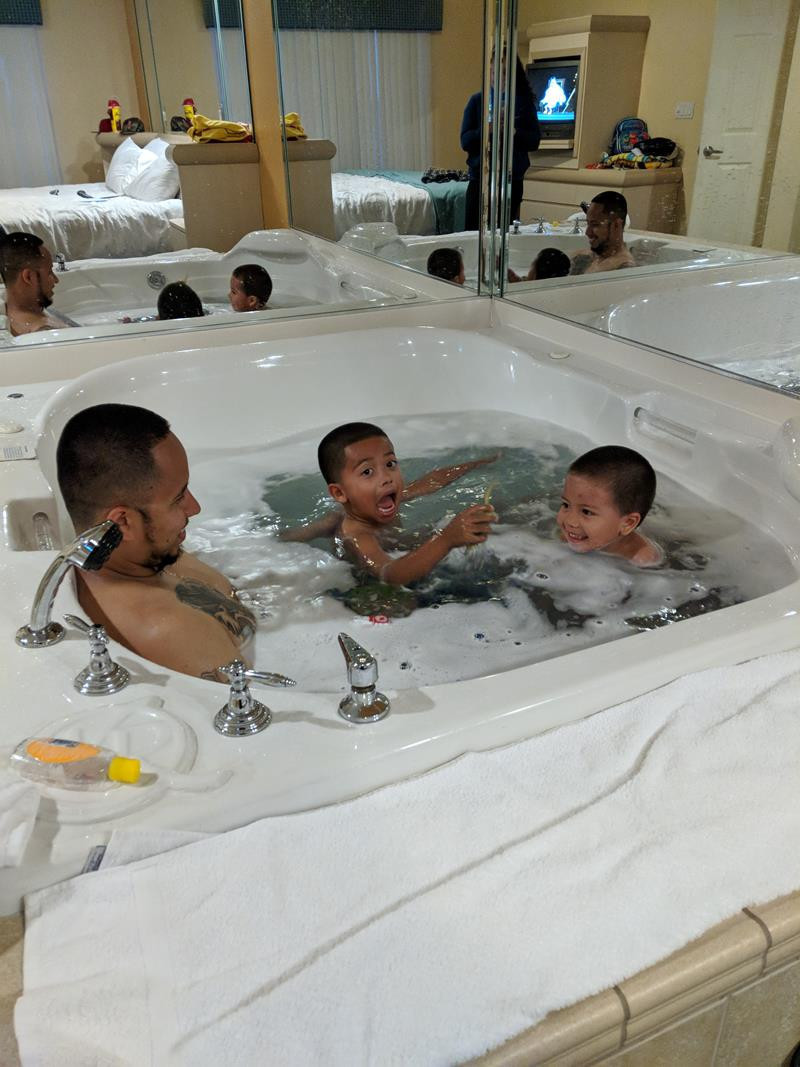 16 | Bath Time Has Never Been So Much Fun! (Janette Z. & Jovan H.) | Where luxury meets family needs, Westgate Orlando accommodations make everyday tasks exciting! From jetted tubs to a fully stocked kitchen, it'll feel like you never left home.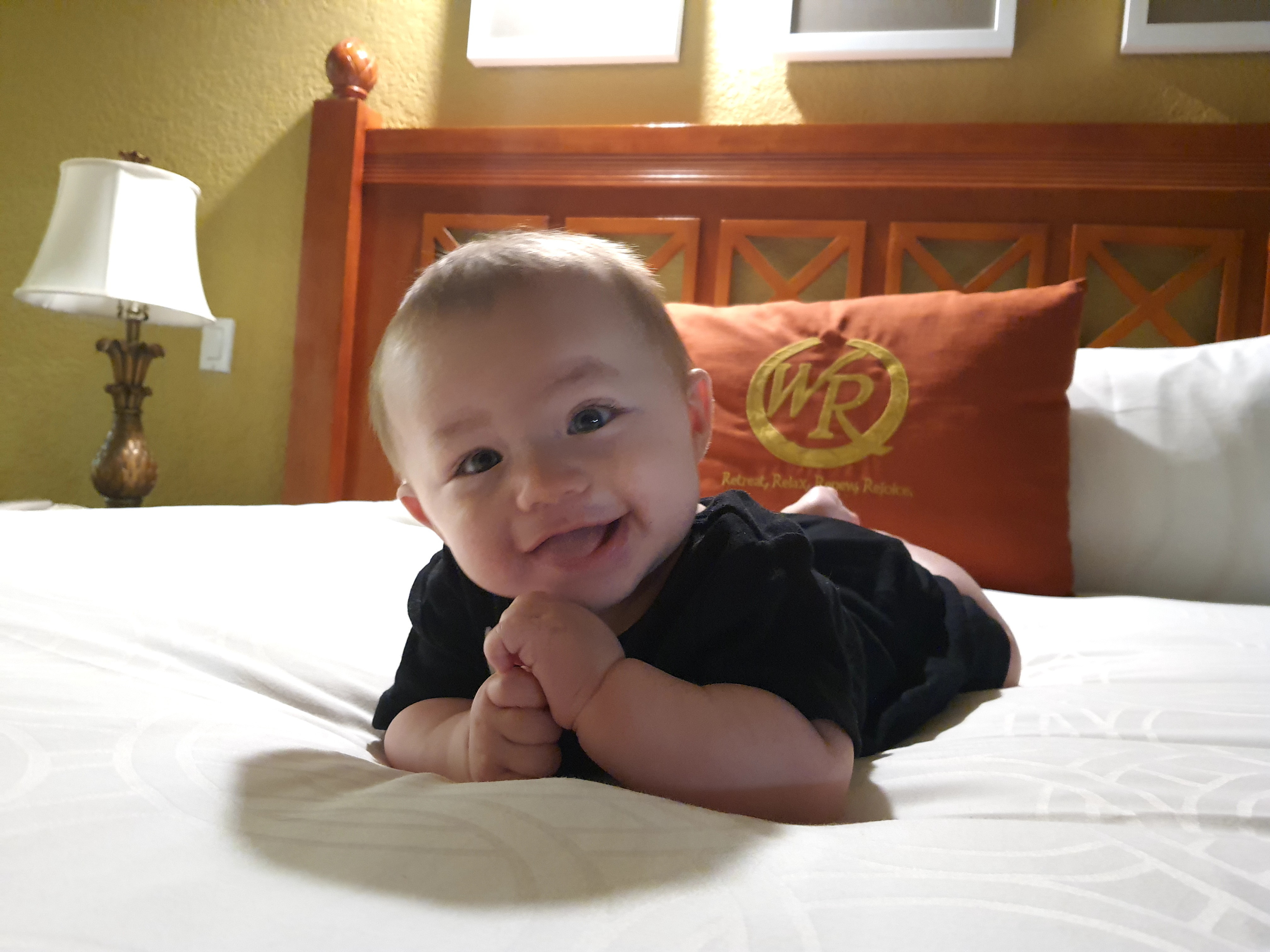 17 | Beds So Comfy You'll Be Sleeping Like A Baby ( Krista R.) | Everybody knows the best part of vacationing is the hotel beds! Nothing beats a day out in the sun exploring the City Beautiful or a theme park and crashing into a soft and cozy bed. You'll have no trouble falling asleep or sleeping in when you stay at a Westgate Orlando resort!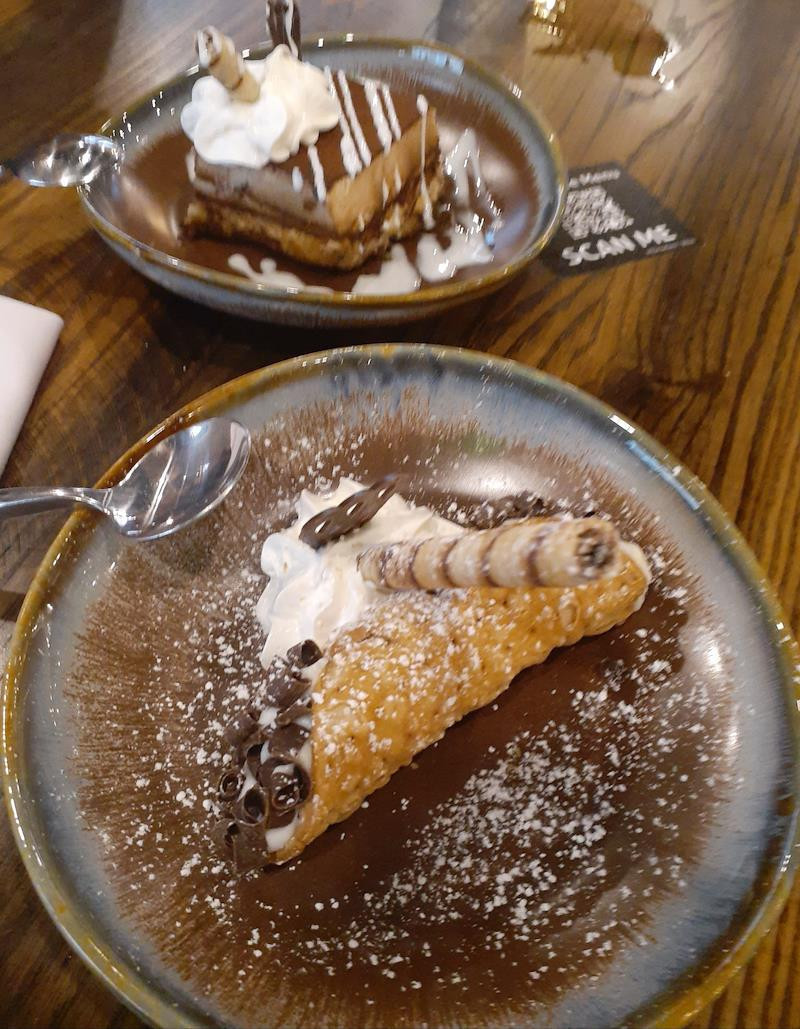 18 | You'll Leave Full of Wonderful Memories and Great Food (Michelle L.) | Sometimes cooking sounds like the last thing you want to do, especially while you're on vacation. We get it! Luckily, delicious options for breakfast, lunch, dinner, linner, you name it, can be found at Westgate Orlando resorts. From the quick sandwich at the Marketplace to a juicy burger and beer at Drafts Sports Bar and Grill, there are plenty of options for everyone!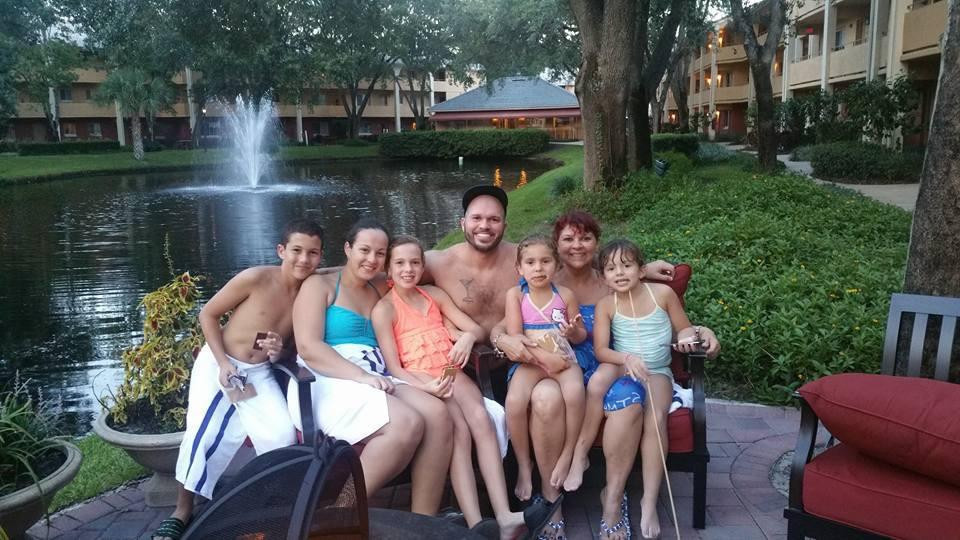 19 | Everyone Is Treated Like Family (Michael S.) | Whether you're an owner, thinking about ownership, or are renting nightly, everyone who stays at a Westgate Orlando resort is a part of the Westgate family! Westgate Orlando resort staff are experts on all of the exciting things to do in the area and are dedicated to making sure all guests have the best stay ever!
20 | Guests Will Always Have A Place to Call Home in Orlando (Barbara C.) |When you vacation, you want to stay somewhere that you feel comfortable and know what to expect. Basically, a place that feels like home without your family's pictures on the walls. Westgate Orlando strives to be every guest's home away from home, and with accommodations like are more like apartments than hotel rooms and with countless amenities, so that you have the most relaxing and carefree vacation when you visit!
What do you think?
This may seem like a Disney princess plot since we just met, but do you feel the love for Westgate Orlando? From the ideal location to the endless opportunities for memories to be made, Westgate Orlando will have you wanting to vacation to the City Beautiful with every chance you get! If you're still not convinced that Orlando is the next stop for you or are planning on your next Westgate Orlando visit but need itinerary inspiration, check out our Westgate Travel Blog!

RELATED ARTICLE: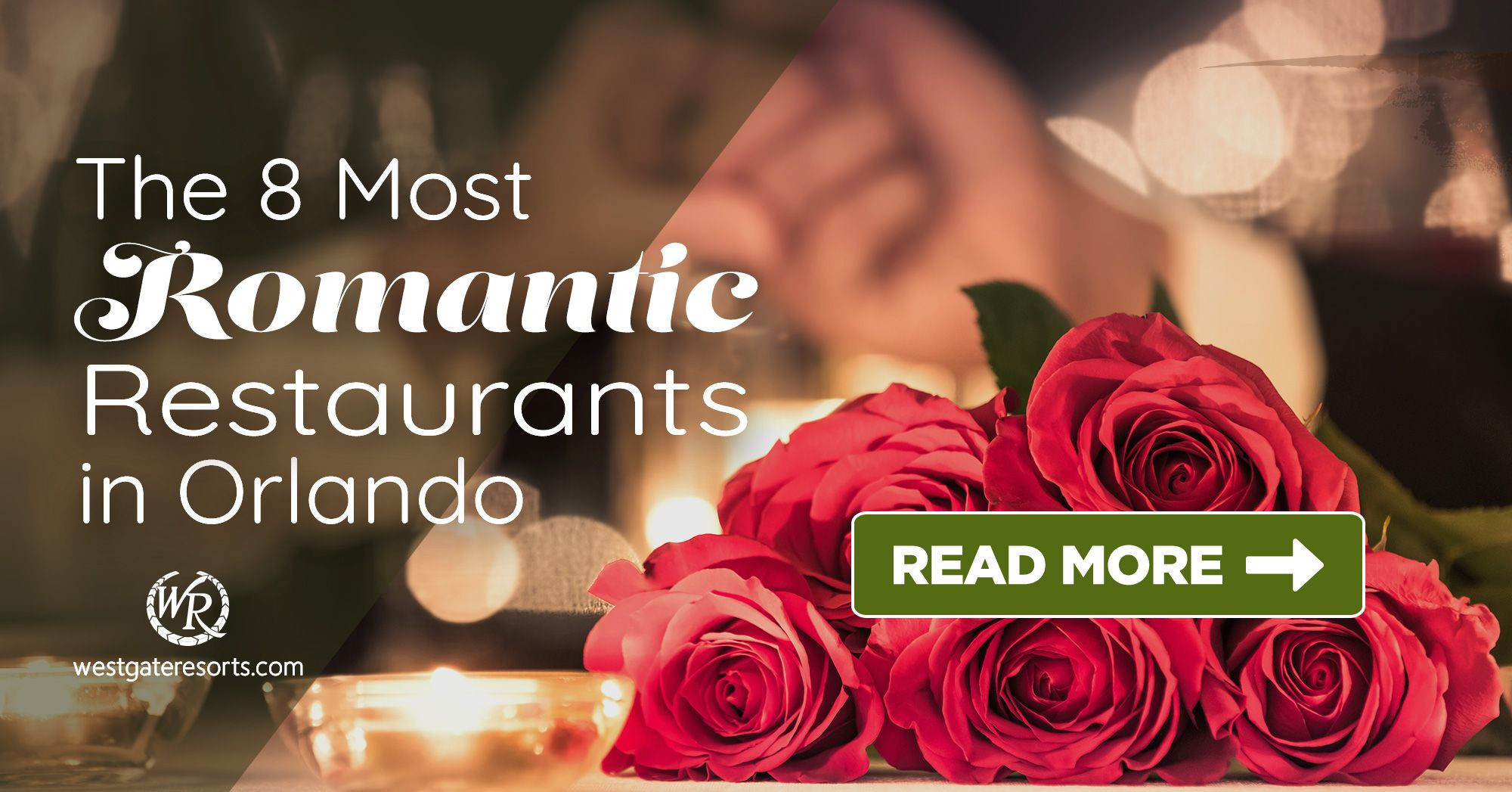 At Westgate Resorts, when you Check-In, there's a LOT to Check-Out! Your Orlando vacation awaits! Explore our Orlando resorts today or talk with a vacation planner at 888-852-2959 or 407-355-2690.
* Westgate Resorts is in no way affiliated with the attractions featured in this article. Items or places listed are current as of the publishing date of this article. Please call or visit the respective website for the most up-to-date offerings and details.
When You Check-in, There's a Lot to Check Out
Sign up for our newsletter and check-in to great offers, secret stuff, and special events.