The 4 Worst Days to Travel by Car at Christmas
The Worst Days to Travel at Christmas
"They say the universe is expanding. That should help with the traffic." – Steven Wright
UPDATE: The following days have been updated to reflect the worst AND BEST days to travel at Christmas! Let's face it, as we prepare to hit the congested highways and deal with occasionally treacherous weather conditions this holiday season, we all envision a myriad of nightmare scenarios straight out of Planes, Trains & Automobiles. Fortunately, holiday travel doesn't have to be all that stressful if you plan accordingly. By using this handy holiday travel guide, you and your family can minimize your travel pain and maximize your holiday joy during the Christmas season!
Picking the Right Time to Leave
For this year, avoid traveling on these dates, according to TimeOut.com:
In general, two days before Christmas and two days after Christmas are traditionally the worst travel days of the year and should be avoided if possible. Breaking it down further, you can expect traffic to be the worst during the late afternoon and early evening on the Thursday and Friday before Christmas in major cities since many holiday travelers want to get a jumpstart on their long holiday weekend.
RELATED ARTICLES:
Top Holiday Events at a Westgate Near You!
9 Reasons Hotels Really Are Better Than Airbnbs (Tweets Included!)
Best Christmas Travel Days
TimeOut.com suggests getting to your destination on these dates for a calmer experience and cheaper flights if that's how you're traveling during the holiday season:
Sunday, Dec. 24, 2023 (*Yes, Christmas Eve!)

Monday, Dec. 25, 2023 (*Not many people will be traveling those days, traditionally.)
If you're hitting the roadways on these days, the best times to head out on your holiday vacation are usually early morning before 7 a.m. or after the morning commute between 9 a.m. and 11 a.m., regardless of which day you plan to leave. Also consider taking alternative routes to avoid traveling through major metropolitan areas during those peak holiday travel times. If your schedule allows, you may even want to opt to leave on Christmas Eve or Christmas Day when there will be significantly fewer cars on the road.
Furthermore, TimeOut.com suggests returning from holiday travel on these days, so you can get back home before New Years:
How to Prepare for Holiday Travel
Once you've determined the best day to embark on your Christmas holiday vacation, make sure you're ready to go. If you're traveling by car, always check to see if your vehicle is ready to make the journey. Follow these helpful tips so you and your family won't get stranded at a truck stop in the middle of nowhere eating turkey loaf sandwiches and fries this holiday season:
Make sure your vehicle is in proper working order by getting an oil change and having the battery, fluid levels, lights, windshield wipers, brakes, tires, belts and hoses all checked out thoroughly by a certified mechanic.

Load up the car the night before you leave for your Christmas vacation and make sure to pack plenty of snacks and drinks for the trip (don't forget to pack a spare cellphone charger as well!).

Pack a roadside emergency kit in your car with jumper cables and check to make sure that your spare tire and jack are in good working order.

Sign up for AAA or other roadside assistance policy so you won't get stranded on the highway with no one to call for help.

Keep track of changing weather conditions, along with any potential delays and possible road closures due to snowstorms.
Last-minute Holiday Travel Advice
If you follow these rules to live by, then at least you've got a leg up on things when it comes to your vehicle. For flying, plan early and pack your patience. Everyone wants to get where there going and see their family and friends. Make sure to always practice kindness, even if others are getting frustrated. Lastly, hope for the best but prepare for the worst. For more holiday travel tips and guides, visit our Westgate Resorts Travel Blog.
RELATED ARTICLE: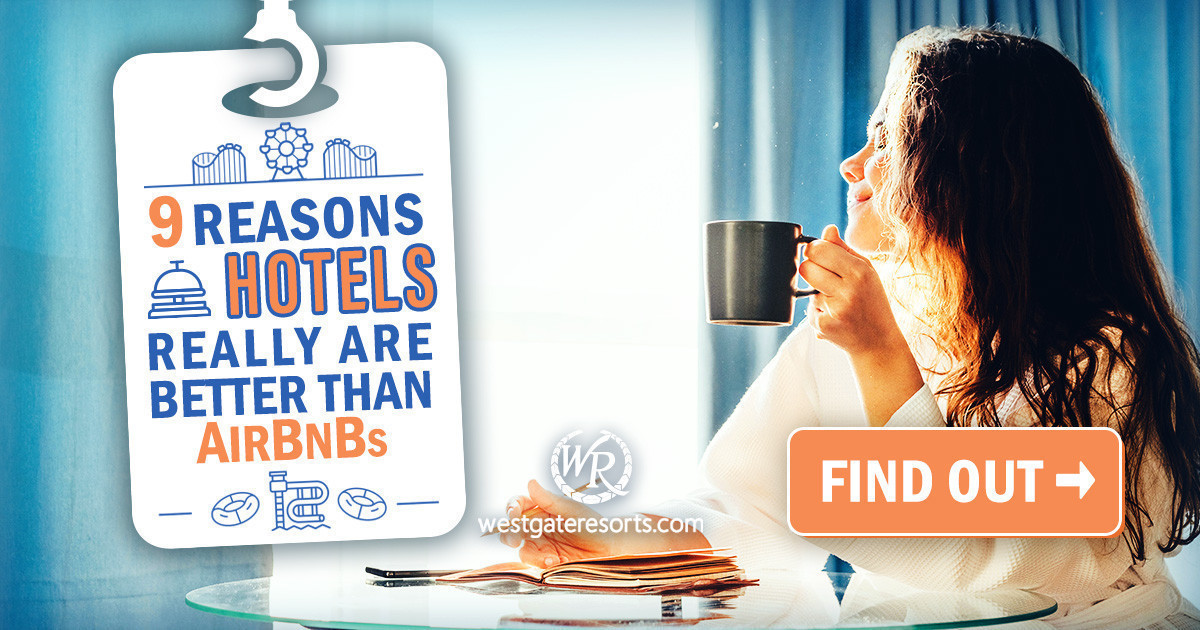 At Westgate Resorts, when you Check-In, there's a LOT to Check-Out! Your vacation awaits! Start planning your next vacation today or talk with a vacation planner at 888-852-2959 or 407-355-2690.
* Westgate Resorts is in no way affiliated with the attractions featured in this article. Items or places listed are current as of the publishing date of this article. Please call or visit the respective website for the most up-to-date offerings and details.
When You Check-in, There's a Lot to Check Out
Sign up for our newsletter and check-in to great offers, secret stuff, and special events.