9 Reasons Hotels Really Are Better Than Airbnbs (Tweets Included!)
9 Reasons Hotels Really Are Better Than Airbnbs
Since it was first founded in 2008, Airbnb has pretty much exploded in terms of popularity among people looking for short-term rentals. Often, these folks seek an alternative to Orlando hotels, for instance, turning to Airbnb for vacations or business trips. With so many things to do in Orlando, Airbnb rentals have been popping up in Central Florida. Until now, they've been a much cheaper alternative with a cozy, home-like atmosphere, but in the last couple of years all that has been changing. Many consumers aren't too happy with pricing, extra fees, customer service and growing demands.
Are Hotels Really Better Than Airbnbs?
Now, it seems like a lot of people are coming to the realization that Airbnb isn't all it was hyped up to be, sparking a movement back to more traditional hotels, where you're getting convenience and excellent customer service. Hotels are equipped with everything you could possibly need, and at least when things go wrong, you know that you can deal with corporate instead of an individual person. Here are nine reasons why hotels really are better than Airbnbs.
1 | Streamlined Check-In at Hotels | When it comes to checking into a hotel, all you need to do is walk into the lobby, which you can do at any time day or night. There's no need to chase down your host to gain access to the property, which frequently happens when you stay at an Airbnb. Chances are if you're staying at an Airbnb, you probably won't know the address of where you'll actually be staying until a few days before your stay is set to begin. That doesn't exactly set you at ease if you're someone who likes to have their itinerary planned out.
Plus, unlike a hotel where you can walk up to the front desk to check-in, you have to be in pretty close communication with your Airbnb host to figure out all the variables that are probably involved with your check-in situation. And a lot of that involves directions, lock boxes and combinations that you need to keep track of.
We don't know about you, but that's not really what we want to deal with when exhausted and potentially jet-lagged from a long day of travel. Hotels offer you the ease and comfort of being able to walk in, check-in and get to your room as quickly as possible without the hassle.
RELATED ARTICLES:
6 Ways the Westgate Resorts Mobile App Makes Your Life Easier
The 20 Best 'Bleisure' Spots to Visit This Year [2022]
20 Funny Tweets About Traveling with Kids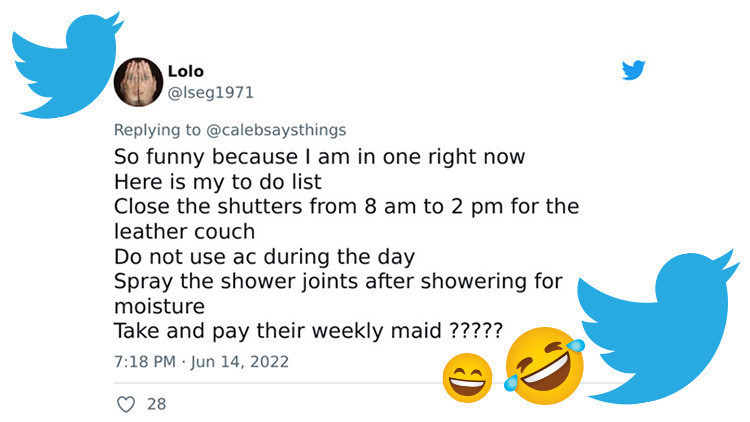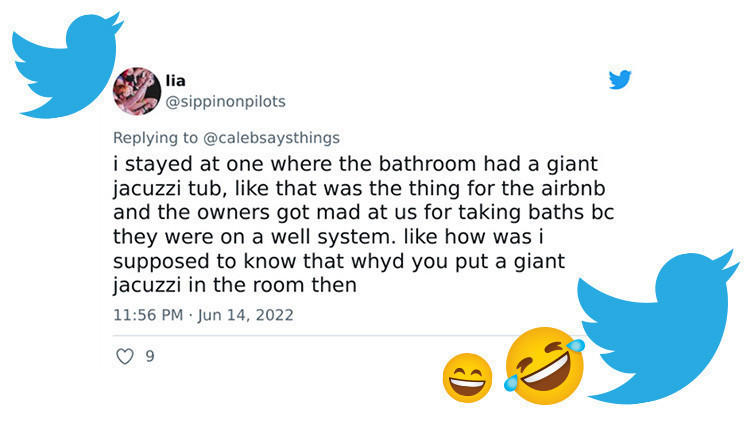 2 | What You See is What You Get | With Airbnb, it can be a lot like playing Russian roulette with whether the place will look as good as it does in the pictures you see online. The space might not be as it was advertised, or the neighborhood might be a complete nightmare. There also might be amenities in the room you're not allowed to use. You truly have no idea what you could be getting yourself into with Airbnb.
With a hotel, the pictures you see online are pretty much exactly what you're going to get when you stay there. You know exactly what amenities are included in your room and what size the beds are going to be. And, hotels are almost always located in tourist-friendly areas that have easy access to a lot of other amenities you might need and/or want.
3 | Better Cancellation Policy | With a hotel, you have a lot of flexibility, and there's a firm, concrete policy in place that keeps the hotel from canceling or altering your reservation on short notice. Plus, you're able to change your reservation if you need to with only a slight bit of hassle. There have been plenty of stories of people who have been stranded without notice in unfamiliar locations because their Airbnb host canceled on them without notice.
Plus, the platform's cancellation policies for guests aren't particularly flexible or friendly to use unlike policies at hotels. With a hotel, you can easily consult their policies online and know that they're going to be sticking to them. With an Airbnb, you really are rolling the dice on whether your host will stick to your reservation or leave you stranded with nowhere to stay.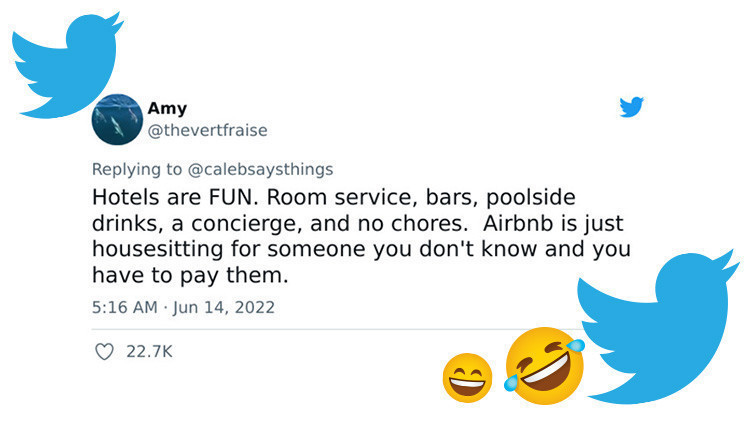 4 | Hotels: How can I help? | When you stay at an Airbnb, you're at your host's mercy – completely. And your host might not be particularly responsive, especially when you need them to be. During one stay at an Airbnb, a user reported that the lamps were broken and the shower drain wasn't working, and the host did nothing to alleviate the problems during the user's week-long stay.
At a hotel, you have the option of using the concierge, which is useful if you need to stash your bags somewhere if you arrive early or need to leave later than planned. And if you've got problems with your accommodations, then you either get it fixed or your room is swapped quickly – all with pretty good customer service. Your problems are taken care of, and hotels generally care to make sure that you have a good stay and that any issues you have are addressed in a timely manner.
5 | A Hotel Isn't More Expensive Than an Airbnb | As has been reported in recent years, many cities worldwide are wiping out the cost advantages that used to make Airbnbs more appealing than a hotel stay. They're levying the same occupancy taxes on Airbnbs that they levy against hotels. Plus, once you add in the guest service fee on Airbnb, then you start wondering if a hotel might be the better choice. After all, by that point, the cost differences are negligible. When you add in taxes and cleaning fees, Airbnb stays are usually about the same cost or higher than a hotel.
6 | You're in Someone's Personal Space | When you're staying at someone's house, you feel compelled to make sure that you're an exemplary guest. You also probably feel that you need to pitch in with the cleaning and make sure you don't break anything.
But when you're staying at a hotel, you just need to be considerate of the housekeeping staff and can tip them generously when you feel like they deserve a little extra for the work they put in. At a hotel, you probably feel a lot more comfortable throwing your towels on the floor and jumping on the bed than you would at an Airbnb. Often at an Airbnb the host will ask you to do this or that during your stay to maintain the property, but at a hotel, you can live it up within reason and let all the chores go to the hotel staff.
7 | More Secure and Consistent | Whether you're staying in New York City or Copenhagen, you usually know what to expect when you check into a hotel. You know that the room is going to be clean, what size room you're going to be getting, the number of beds and the service you're going to receive. There usually aren't any surprises involved when you stay in a hotel, except maybe getting a better room in an upgrade.
Airbnbs are pretty notorious for their inconsistencies. Some are fantastic, secure and almost like staying in a five-star hotel, but the security can get pretty dicey because the measures are inconsistent and vary widely from one rental to another. You've probably heard no shortage of horror stories about Airbnb users being harassed by their hosts or finding hidden cameras on the premises.
When you're staying in a hotel, you know that they've got the full package when it comes to safety and security. A hotel has a fully trained staff on hand, surveillance, security guards, emergency response plans and even connections with local law enforcement to ensure that guests are safe and any serious problems are swiftly taken care of. There might be a small risk of theft, but hotels have measures in place to prevent that and to track down the thief should it occur.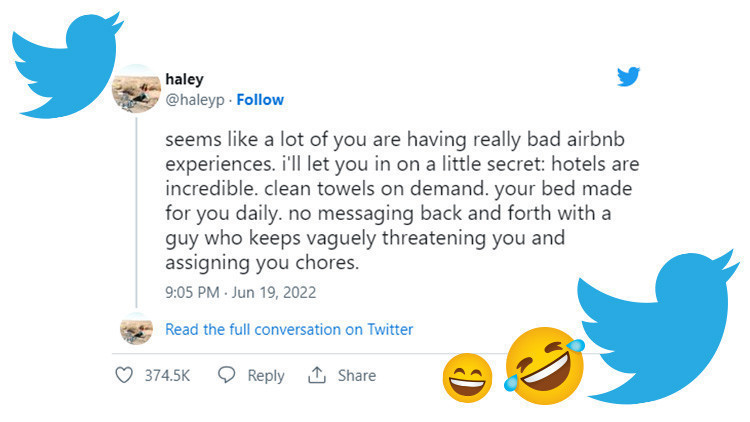 8 | More Amenities and Better Customer Service | Alright, this might be a hot topic, but hotels generally offer more and better amenities than Airbnbs, like lounges, rooftop bars, designated taxi and Lyft areas, room service, security and room upgrades for loyalty members. You know exactly what you're going to get as complimentary when you check into a hotel, like free breakfast and/or shuttle services to nearby parks and attractions. Hotels also come with Wi-Fi and daily housekeeping.
You also are probably aware of how hit and miss Airbnb's customer service can be. Unlike a hotel, which is owned by a corporate chain and has standards and rules in place to keep customers happy and well looked after, your host at an Airbnb is just a regular person. There's not a lot that can stop them from being an absolute pain to deal with. And if they get angry enough with you or are feeling particularly petty, there's not much to keep them from canceling your reservation at the last minute.
9 | Those Ridiculous Rules & Cleaning Fees | If you've had a bad experience with an Airbnb, chances are you've also come across some pretty bizarre rules and had to pay an exorbitant cleaning fee. The cleaning fee probably cost a lot more than you were expecting and probably made the Airbnb just as costly, if not more costly, than the hotel you were considering. The exception is that the hotel comes with free housekeeping, and you don't really have to worry too much about making the bed when you leave.
Airbnbs often have a lot of rules that you need to follow if you want to stay in them. You've probably heard stories of people paying ridiculously high cleaning fees for an Airbnb only to find their host demanding that they also pitch in and help clean the unit themselves. Who wants to go on a vacation only to have to clean up their accommodation before they can leave?
Plus, there are those ridiculous rules, like can you water the house plants or feed the stray cat? You're on vacation, you don't need to be doing house chores.
*BONUS* | More Incentives at Hotels | With hotels, you know what to expect and there's a certain amount of service and luxury that just can't be replicated outside of the hotel industry. Airbnbs can't replicate things like free breakfasts, room service and in-house restaurants. And, Airbnb doesn't offer you special deals with nearby attractions, which hotels frequently do.
There are also a lot more incentives to renting a hotel room over an Airbnb. Hotels offer loyalty programs and rewards that can earn you a free stay or other perks that chain hotels will honor around the world.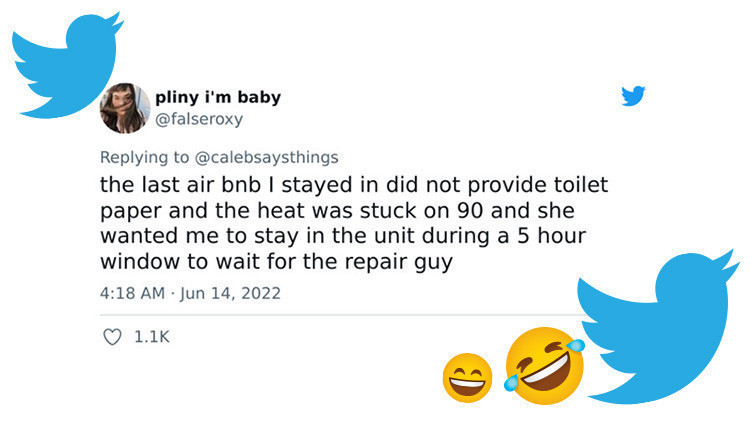 *BONUS* | Less Stress Staying in a Hotel | When it comes to booking a stay for your vacation, hotels are seeming like the better choice these days. It seems like Airbnb is just having one scandal after another, highlighting the lack of regulation that has plagued the start-up since it first began back in 2008.
Plus, it's been kind of a trend that some Airbnb hosts will cancel established reservations so they can rebook another reservation at a heavily jacked-up rate. There might be penalties for doing so, but Airbnb hasn't done a lot to stop hosts from increasing their rates when they know they can get away with it. Knowing what you're going to get automatically reduces your travel stress, and let's face it, Airbnb can be unpredictable.
Final Thoughts: Hotel vs. Airbnb
With a hotel, you enjoy a sense of safety and security that just can't be replicated outside of the hotel industry. You know exactly what you're going to get, and it doesn't matter if you're checking into a hotel in Orlando, Florida, or one in Tokyo, Japan, it's pretty much the same the world over. You know with a hotel that your holiday plans aren't going to be subject to a sudden change at the last minute or that you'll be subject to random rules and cleaning demands. In the end, weigh your options and pick what's best for you and your travel companions.
Many people are also expressing the feeling that Airbnb used to be about families or an individual wanting to rent out their summer home or a spare bedroom — a more wholesome idea. Now, many people say Airbnb is about making money, ruining the thought behind it.
For more travel tips and guides, visit our Westgate Resorts Travel Blog.

RELATED ARTICLE:
At Westgate Resorts, when you Check-In, there's a LOT to Check-Out! Your vacation awaits! Start planning your next vacation today or talk with a vacation planner at 888-852-2959 or 407-355-2690.
* Westgate Resorts is in no way affiliated with the attractions featured in this article. Items or places listed are current as of the publishing date of this article. Please call or visit the respective website for the most up-to-date offerings and details.
When You Check-in, There's a Lot to Check Out
Sign up for our newsletter and check-in to great offers, secret stuff, and special events.