The 20 Best 'Bleisure' Spots to Visit This Year [2023]
Where Did The Term "Bleisure" Come From?
"Bleisure" is the new buzzword. The word combines business and leisure. Working professionals all around the world are either taking bleisure trips for stress-free travel or talking about them. But what exactly is a bleisure trip and why is everyone talking about the trend?
What Are Bleisure Trips?
Bleisure is what you call a work trip when you toss in a little leisure time as well. If you travel for business, why not set aside some "me time?" You can work from a hotel while also having fun. At the end of your business trip, you can factor in some time to unwind! Bleisure travel is all the rage, and it's helping employees to regroup or recharge themselves before or after a business trip. It makes perfect sense to combine your leisure vacation with your business trip since you're already traveling anyway.
Combining business and pleasure is a wonderful way to expand your horizons. It can also help you check off some things on your travel bucket list. Being better acquainted with the area in which your customers do business can suggest other ways in which your business can be of service. Here are some of the top cities to consider for bleisure trips.
1 | Williamsburg, Virginia | Going to Williamsburg is like stepping back in time. You can wander the streets of this revolutionary village, pausing to watch various craftspeople work their trades. They will be wearing clothing that is true to the period while working with tools that people of colonial Williamsburg used. There are many interesting restaurant choices as well. Williamsburg is also home to Westgate Historic Williamsburg Resort, which is about two miles from the Colonial Williamsburg historic area and about seven miles away from Busch Gardens.
RELATED ARTICLES:
45 Fun Things to do Alone in NYC [2023]
The Ultimate Summer Bucket List for Families
22 Tips for Planning a Trip to Disney World on a Budget [2023]
2 | Myrtle Beach, South Carolina | While Myrtle Beach is a quintessential beach town, it has some unique characteristics. It is the "Seaside Golf Capital of the World" with over 100 golf courses and is the self-proclaimed "Miniature Golf Capital of the World" with 50 miniature golf courses. It also is a hub of the Grand Strand, which is 60 miles of uninterrupted beach. Myrtle Beach is also home to Westgate Myrtle Beach Oceanfront Resort.
3 | Branson, Missouri | Branson is steeped in music. Whether you like country, pop or classical, you'll be able to find something of interest. It's easy to find last-minute tickets. Interested in amusement parks, you'll find Silver Dollar City. It's an 1880s-style theme park that features over 40 thrilling rides and attractions, plus showcases artisans and their crafts. Branson also features a lot of nature and outdoor activities to get you to disconnect and relax and recharge. Westgate Branson Woods Resort and Westgate Branson Lakes Resort also reside near popular attractions in the area.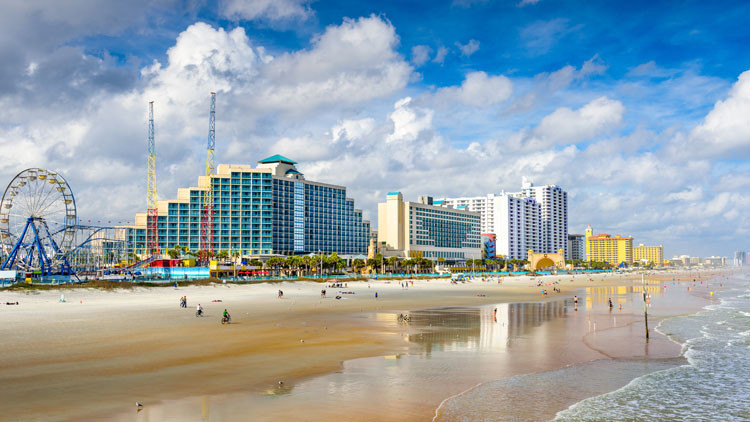 4 | Daytona, Florida | Daytona's beach is gorgeous — all 23 miles of it. But you might prefer attending the Daytona 500 at the Daytona International Speedway or eating in one of the many seafood restaurants. The Daytona Beach Boardwalk and Pier feature rides, arcades, restaurants and amazing views of the Atlantic Ocean. Daytona Beach is the festival capital of Florida. Some of the larger ones are the Blues Festival, Biketoberfest and Turkey Run, along with a summer concert series that features weekly fireworks. Plus, you can always stay at Westgate's Harbour Beach Resort, which overlooks the ocean.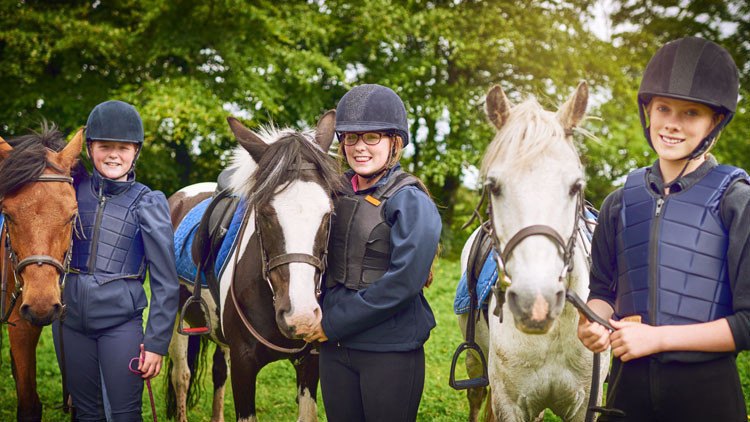 5 | Lake Wales, Florida | Lake Wales is known for the Lake Wales Ridge, a unique geological feature. But Lake Wales is also close to Legoland, Bok Tower Gardens and Westgate River Ranch Resort & Rodeo, the largest dude ranch east of the Mississippi River. There are a lot of fun activities to do at the resort, including horseback riding, airboat rides and visiting a petting farm. In Lake Wales, there is a depot museum, 250 acres of public parks and a 2.25-mile bike/hike path along the shores of the area.
6 | Mesa, Arizona | Mesa is known for its distinctive desert landscapes, proximity to Phoenix and stunning views of the Superstition Mountains. Visitors enjoy the Fresh Foodie Trail, excellent shopping options, a variety of museums, hiking opportunities (ex. Wind Cave Trail and Apache Trail) and unique restaurants. There is a stagecoach stop at Tortilla Flat, a steamboat at Canyon Lake, Lost Dutchman Mine and the ghost town of Goldfield. You can also consider staying at Westgate's Painted Mountain Golf Resort if you're really into golfing.
7 | Cocoa Beach, Florida | Cocoa Beach is known for its world-famous pier that stretches out 800 feet over the Atlantic Ocean. Surfing, swimming, sunbathing, kiteboarding, paddleboarding, kayaking and sunbathing are good options. There is a lot of outdoor dining overlooking gorgeous sunsets. Cape Canaveral and the Space Coast is also nearby. If you're lucky, you might catch a rocket launch. For drinks, food and some light shopping, visit the Cocoa Beach Pier in between walks along the water and catching some waves. Afterward, head back to your room at Westgate Cocoa Beach Resort.
8 | Pigeon Forge, Tennessee | Pigeon Forge is the home to Dollywood, which features artisans and their crafts, bluegrass music, an eagle sanctuary, rides, restaurants and shopping. Pigeon Forge is located in the Smoky Mountains, which means there's lots of outdoor activities during all seasons for the whole family. Other activities include an indoor trampoline park, Splash Country, miniature golf, extreme adventures and hiking in the national park. The Hatfield and McCoy Dinner Show is also fun for families. You can always stay at Wild Bear Inn when exploring the city.
9 | Orlando, Florida | Orlando is another hot bleisure location to choose from. It brims with some of the most exciting resorts that are perfect for bleisure travel. Resorts such as the popular Westgate Lakes Resort & Spa cater to all your bleisure needs. It is fully equipped for business meetings while also taking care of the leisure component. There are several fun activities at the resort when you want to take a break from work.
Westgate Lakes features corporate halls and meeting rooms perfect for business travel at discounted rates. It is also incredibly close to International Drive and directly accessible to Disney World and Universal Orlando. Located not too far away from Westgate Lakes is Westgate Vacation Villas Resort, which is located even closer to Walt Disney World.
10 | Park City, Utah | Park City in Utah is famous for its ski resorts and has a plethora of outdoor activities for travelers. Apart from skiing, people can go cycling through forest trails or hiking down the mountains during the warmer months. Westgate Park City Resort & Spa is there ensure that you can mix your business trip with leisure activities. The resort won eight top honors in the 2022 Best of State Awards in Utah, including the title of Best Ski Resort.
11 | New York City, New York | You can never leave out New York City as one of the best bleisure destinations. It is The City That Never Sleeps, so there is an endless supply of activities before and after work. This bustling and exciting city combines all the fun of relaxation and entertainment with the top spots for entertaining your clients. As an American business hub, there is no better place for work than New York City.
Grand Central Station allows a central place for all your clients to travel in and out of the city as necessary and can serve as a perfect meeting point. Westgate New York Grand Central is located right in the neighborhood and can serve as the perfect place for your colleagues to rest their heads after a long day working or playing in the city. It operates in accordance with expert guidelines in the site inspection checklist, which most travel managers adhere to.
12 | Las Vegas, Nevada | Nevada's most popular city may be known for its nightclubs and casinos, but it also makes a fantastic place for some downtime and a work getaway. From luxury hotels to award-winning restaurants, and, of course, the iconic Las Vegas Strip, why not book your next weekend in Sin City at the Westgate Las Vegas Resort & Casino? Located adjacent to the Las Vegas Convention Center, it's a convenient spot for any corporate traveler.
13 | Gatlinburg, Tennessee | Gatlinburg is known as a gateway to Great Smoky Mountain National Park. It includes the Space Needle observation tower and Sky Lift, a 2.1-mile cable car that goes between downtown and the amusement park and ski resort Ober Gatlinburg. Gatlinburg is located about 20 minutes away from Pigeon Forge, which offers more touristy activities. Gatlinburg is home to Westgate's Smoky Mountain Resort & Water Park.
14 | St. Augustine, Florida | St. Augustine is a great place for combining watersports with tourism and history. The city was founded in 1565, making it the oldest continuously occupied settlement in the United States. At historic sites, guides are dressed in historically accurate costumes. Castillo de San Marcos, an old Spanish fort that withstood attacks from British troops, can be toured today. Other interesting sites are the Lighthouse & Maritime Museum, the alligator farm zoological park, and Ponce de Leon's Fountain of Youth Archaeological Park. There are beautiful beaches, a planetarium, a riverwalk, and, of course, beautiful beaches. St. Augustine is great for a day trip from Orlando. It's about two hours away, perfect for a trip before or after your business trip is done.
15 | Miami, Florida | Take your Zoom meetings in style by the pool, then log off your call and enjoy a freshly made cocktail. Fly into Miami International Airport (MIA), which is 5.5 miles from the city. You could also fly into Florida via Fort Lauderdale-Hollywood International Airport (FLL), which is 20 miles away. Miami has everything you'll need to work and relax in style, from sprawling beachside resorts to posh rooftop bars, beaches and meeting spaces, Miami is a great place to conduct business while still having a good time. With art museums, historic sites, shopping and a bustling nightlife scene, you'll have no trouble staying busy while taking some time for yourself. Plus, Miami is just a four-hour drive from Orlando by car. Fly into Orlando International Airport, visit the theme parks, then get a rental car and drive down to South Beach.
16 | Nashville, Tennessee | Nashville is known as the home of country music, with venues that include the Grand Ole Opry. There's also the famous Broadway area with its neon-lit signs advertising restaurants, bars, honky-tonks and saloons. There's also many outdoor areas to exercise in and enjoy nature. Nashville is about four hours away from Gatlinburg and Pigeon Forge, which are both located near the Smoky Mountains.
17 | Scottsdale, Arizona | Scottsdale is known for its spa resorts and golf courses. In fact, it's known as "The World's Finest Golf Destination." It's home to a lot of hiking and hot temperatures in the summer. Scottsdale is a desert oasis east of the state capital in Phoenix. Scottsdale is about 20 to 30 minutes from Mesa, which is home to Westgate Painted Mountain Golf Resort.
18 | Tampa, Florida | Tampa is one of the most popular bleisure spots. It boasts a casual atmosphere and has a huge variety of restaurants. Its three-mile riverwalk is quite popular among bleisure travelers to help them snatch some leisure time after a busy day. Tampa is also conveniently located to Orlando, with about an hour and a half drive to about two hours. Tampa is also home to Busch Gardens and the Florida Aquarium, as well as Zoo Tampa at Lowry Park and several gambling establishments.
19 | Phoenix, Arizona | Phoenix is the capital of Arizona. It has plenty of natural wonders, outdoor attractions and sports activities. It's home to high-end spas, grand golf courses and its vibrant nightclubs. Phoenix has been revitalizing its downtown neighborhood, adding new restaurants, breweries, art exhibits and office buildings. It's located about 30 minutes from Mesa, Arizona, which is home to Westgate Painted Mountain Golf Resort. You could easily rent a car and visit both major cities in the same trip.
20 | Kissimmee, Florida | Kissimmee is home to Walt Disney World and is in close proximity to other Central Florida theme parks, including Universal Orlando and SeaWorld. It's full of popular restaurant chains, shopping and outdoor activities. The touristy city is great for those doing business in Orlando, then wanting to end their trip or extend it at Disney. It's also a great place to host your family reunion since it's a top family-friendly destination.
Final Thoughts on Bleisure Travel
Bleisure travel is all the rage nowadays as workers are becoming more remote with job flexibility. You should take the opportunity to plan your next business trip and extend your stay. Once you are done working, you can take several days to enjoy the city and what recreation it has to offer. Or, you can enjoy entertainment and live events after work. You can even entertain clients when you pick a bleisure location with many sights to see.
When you are staying as a business traveler, you should not overlook the leisure component of your trip. This can be one of the best parts of travel. If you work remotely for several days, why not go a few days in advance and enjoy some of the sights the city has to offer? If you pick an exciting and interesting bleisure location, there will be so much you can do. When you combine your business and leisure travel, you get the best of both worlds. For more travel tips and top destinations to visit, check out the Westgate Resorts Travel Blog.

RELATED ARTICLE:
At Westgate Resorts, when you Check-In, there's a LOT to Check-Out! Your vacation awaits! Start planning your next vacation today or talk with a vacation planner at 888-852-2959 or 407-355-2690.
* Westgate Resorts is in no way affiliated with the attractions featured in this article. Items or places listed are current as of the publishing date of this article. Please call or visit the respective website for the most up-to-date offerings and details.
When You Check-in, There's a Lot to Check Out
Sign up for our newsletter and check-in to great offers, secret stuff, and special events.