22 Tips for Planning a Trip to Disney World on a Budget [2023]
22 Dos and Don'ts for Planning a Trip to Disney World on a Budget in 2023
Orlando is home to Disney World, one of the most popular travel destinations in the world. Outside of there being the Mouse House, there is also plenty of beaches near Disney World, exhilarating theme parks, restaurants near Disney World and resorts.
A trip to Disney World is a lifetime dream for many. From seeing your favorite characters to donning your own pair of Minnie or Mickey ears, there are no shortage of memories to be made when you take a trip to the Magic Kingdom and the rest of Disney World.

What is the Cheapest Way to Plan a Trip to Disney World?
There are many ways to plan a trip to Disney World on a budget. To make your experience as magical and memorable as possible, it's best to take advantage of some of the tips we'll show you to make sure your visit to "The Most Magical Place on Earth" is one you'll never forget.
1 | Research Prices Early | The average family vacation to Disney World costs between $4,000 to $10,000. This doesn't include any other excursions around the Sunshine State, which would be a shame to miss out on. There are hundreds of amazing shops, attractions and restaurants within driving distance to the parks that would add to your Orlando adventure.
Your best way to visit Disney World on a budget is to compare figures as much as possible ahead of time. Think about the cost of staying on property with free transportation to and from the parks. Then, think about the cheaper cost to stay off property and rent a car. Depending on your needs and wants, both have their pros and cons. You have to do what makes the most sense for you and your family. To discover all the steps involved with planning your Disney adventures, get familiar with the ins and outs and in-betweens about theme park reservations, too.
PRO TIP: Walt Disney World now requires park pass reservations to get into a park on any given day. You have to log onto the My Disney Experience App or Disney website and sync up your tickets and/or annual pass. There is a calendar that shows park availability for every day. You must make a park pass reservation for one park, but after 2 p.m., you can park hop to another park if your annual pass or ticket has the park hopper option attached to it.

RELATED ARTICLES:
How Much Does a Disney Vacation REALLY Cost ? (2023 Edition)
How to Cook in a Hotel Room and Save Money [2023]
The 8 Closest Grocery Stores Near Disney World to Keep Your Kitchenette Cookin'!
2 | Break Up Your Trip | You don't have to spend every minute of your vacation at the Disney parks. As amazing as they are, they aren't your only option for fun and adventure in sunny Orlando! For example, Disney Springs is free to enter and features plenty of shopping, dining and entertainment experiences. Plus, you'll still have some of that Disney magic since it's on property.
Staying at an off-property hotel or resort will allow you to enjoy plenty of activities without the extra cost. Westgate Lakes Resort & Spa and Westgate Vacation Villas Resort feature their own water parks, swimming pools, spas, fireside lounges and some great and affordable dining options. With the right hotel, you can have a blast without even leaving the resort for the day.
3 | Schedule Leisure Time | There are plenty of ways to have fun in Orlando without spending money. Spend one morning sleeping in, then lounge by the pool or head down to the beach for a relaxing day under the sun. Just one day away from adventuring around Disney can save you hundreds of dollars. Your feet will thank you after hours of standing in long lines and exploring the theme parks.
4 | Visit One Park Each Day | Disney's Park Hopper pass gives you access to Disney's four theme parks in one day for $174 per person. While this seems like a good deal, it can actually hinder your overall experience.
Rather than being able to soak in the fun and enjoy your surroundings, you'll feel like there's never enough time between attractions, long lines and moving on to the next park on your itinerary. A single-park ticket is less than the park hopper option with an average of $109 for guests ages 10 and up.
A tip on how to get cheap Disney World tickets is also to buy tickets for more days. The longer number of days you visit the parks, the cheaper each day's tickets get. You could also consider getting an annual pass for at least one family member, which could end up being cheaper for park tickets and discounts on food and merchandise.
5 | Find Discounts for Disney Gift Cards | Certain stores sell Disney gift cards at a discount. For example, if you have a Red Card with Target, you can purchase Disney gift cards for 5% off. This means you save your money before you even leave for your trip! Use the gift cards to pay for things like souvenirs, dining and even park tickets. They're an easy way to cut back on costs and put some extra cash in your pocket before your vacation.
6 | Make Your Own Meals | Just because you're on vacation doesn't mean you can't bring your own food! There are easy ways to prepare your lunches and snacks that will save you big bucks at the theme parks.
You can visit a grocery store or Walmart near Disney World to grab some staple ingredients, like bread, lunch meat, water bottles, juice boxes, granola bars and other snacks. By staying at Westgate Vacation Villas Resort or Westgate Lakes Resort & Space, you can use a full kitchen in your room to prepare your own meals, pack healthy lunches and save on dinners after a fun day out and about in Orlando. And, you can easily get all of the ingredients from The Marketplace at each resort.
7 | Consider Staying Off Disney Property | Staying at a Disney resort hotel doesn't mean greater savings. You might find that during peak tourist season, the cost of staying at a Disney hotel is a lot more expensive than a nearby resort. An Orlando hotel may be a better option thanks to all the added perks. Rent a car to access food near Disney World, beaches, stores and other attractions for a low price. With a resort package, you can even add benefits to your stay while saving money.
8 | Take Your Kids' Ages into Consideration | Theme parks are exciting, but they can also be overwhelming for babies and toddlers. Small children may become flustered and quickly tire out. This can put a damper on the rest of your trip, having to cut your days in the parks shorter for naps and quiet time.
Think about whether you want to spend an afternoon walking around Disney while your little one naps in their stroller. While adults can have plenty of fun alone, this may not be how you envision your trip. It's best to think about the cost and long-term benefits of your vacation. Your 2-year-old may be obsessed with Disney, but they won't remember any of the trip you're paying $3,000+ to make happen. That being said, children three and under get into the parks for free, so you could go and save on admission.
9 | Download the Disney App | There's a lot to manage when it comes to your Disney vacation. From park hours to rides, characters, shows and other events, you can quickly become stressed as you try to squeeze everything into your schedule.
The Disney app makes it easy to track all of the above and then some. You even get a handy map of every park to help you plan the best walking routes. This is a lifesaver for those with little ones whose legs quickly tire out or parents pushing heavy strollers through large crowds. The My Disney Experience App is also where you make your dining reservations and get access to Disney Genie and Disney Genie+, getting you on attractions faster through Lightning Lane.
10 | Use Cashback Credit Cards | If you have any credit cards that offer cashback rewards, use them during your stay. It's an easy way to earn money back from your vacation while offsetting extra costs.
Just make sure that you factor any credit card use into your budget and have your next payment planned out ahead of time. In other words, use credit cards for the perks, not as a substitute for cash you don't have. When you're on a budget, it's best to wait and save. Less debt is worth every penny and your vacation won't be any less amazing because you put it off for a few months.
11 | Book with a Disney Travel Agent | Did you know you can get your reservation for a hotel and park tickets with the help of a Disney expert for free? That's right, official Disney travel agents are actually paid by Disney so you can rely on their inside knowledge and resources to book a budget-friendly trip without stressing over all the fine details.
Look online for Disney travel agents who provide free services and consider using one to book your next trip. You can also reach out to them with questions about finding the best hotel, the pros of staying on or off property, the best attractions in the parks and Orlando, and more.
12 | Look for Promotions | Disney World often has exclusive pop-up deals and promotions throughout the year which can help your bottom line. These deals can include discounts on theme park tickets, hotel accommodations and dining, so keep an eye out on the Disney Parks website. Also, check with Disney-certified travel agents for deals that might not be as publicized.
13 | Bring Weather Gear | Rain or shine, you'll be at the park, but if you need an umbrella, rain poncho or sunscreen, the cost of buying them at the park will add some extra costs to your budget. Instead, plan ahead and bring some cheap rain ponchos from the dollar store, plenty of sunscreen, hats and anything else you'll need to stay comfortable no matter what Mother Nature throws your way.
Planning ahead saves you money and ensures you won't have any unnecessary delays or expenses thrown into your vacation. If you're traveling during Florida's hotter months, fill some $1 spray bottles with water before you head out. These will allow you to cool off on the go while you walk around the park. And, you can refill them for free!
14 | Bring a Stroller | Small children will need a stroller after a day of wandering through the theme park, so make sure you pack one. You can rent a Disney stroller for $15, but this can add up over the course of several days. Save money by bringing your own and letting your little one ride along in style. There are also companies that are not owned by Disney but do coordinate with Disney parks and hotels that allow you to rent strollers and motorized scooters for people with mobility issues. These rental companies are often cheaper and may deliver the rental strollers and ECVs, or Electric Conveyance Vehicles, to your Disney hotel for convenience.
15 | Don't Buy the Disney Dining Plan | Disney meals are 100% worth trying, but you might not get the biggest bang for your buck by paying for an expensive dining plan. This prepaid meal option allows guests staying at Disney hotels to get discounts up to 30% on food, but there's a catch. Each bundle includes one table service dinner, one quick-service meal, two snacks or nonalcoholic drinks and one resort refillable mug per guest, per day.
The dining plan can restrict your spending and make you feel more limited than you think. It also might be too much or too little food for what you and your family need. You definitely have to crunch the numbers and see what works best for you.
16 | Don't Pay for PhotoPass | Disney's PhotoPass is $199 for professional photos taken in the park by a skilled photographer. While you'll definitely want plenty of keepsake shots from your trip, you don't have to pay $200 to get quality images.
Disney allows you to bring your own tripod or monopod to any theme park, as long as it does not extend beyond six feet. You can use the timer on your phone or camera to get awesome shots without spending money. Additionally, you can always ask one of the PhotoPass photographers to take a picture of you and your family with your own device. They'll happily oblige, and you'll get a professional image without the cost.
17 | Don't Buy Mouse Ears at the Park | If you really want some keepsake ears from the parks, you should budget ahead of time for them. If it doesn't matter much to you, there are lots of affordable, cute Mickey and Minnie Mouse ears online for far less than what you'll pay in Disney World. You can check sites like Amazon.
Also, if you're already in Orlando on your vacation, consider visiting the Disney Character Warehouse at both the Lake Buena Vista Premium Outlet Mall and the Orlando International Premium Outlets. Both are located near Disney World and offer cheaper, authentic Disney souvenirs, including ears. Keep in mind, the items at the Character Warehouse are usually older, unsold items from the parks.
18 | Don't Buy Water at Disney | Orlando has hot summers, and spending your day under the sun while walking through a park means you'll need plenty of water to stay hydrated. Buying bottles adds up fast and produces needless plastic waste. Bring your own refillable bottles and pack at least two per person in their bag. If the refill lines are a little too long, you can visit a quick-service restaurant and ask for a free refill or cup of water at no charge.
19 | Don't Visit During Peak Season | Off-season in Disney World runs from September to mid-November, excluding holidays. This is when hotel prices tend to drop, tickets go down and there are far fewer crowds than the spring and summer months. While you may not be able to schedule your trip at this time, it's worth considering if you have the flexibility. A trip during off-season can easily save you $1,000 or more on lodging and food.
20 | Stay at a Disney Resort, Get Extra Time in the Parks | Staying at a Disney property does have its perks. There's free bus, boat and Skyliner gondola transportation to and from the parks. But, you can also get into the parks a little earlier than regular guests or even stay later. Check with your Disney hotel to see if this perk is being offered and which park it applies to during your stay.
21 | Don't Reserve Your Dining Too Late | If you plan on eating at the park, make sure you pick where you'll dine ahead of time and book a reservation. You can use the My Disney Experience App to make those dining reservations. The seats fill up fast and the last thing you want to do is wind up wandering the park hungry. Don't rule out restaurants near Disney, either. There are plenty of fantastic, family-friendly eateries with diverse menus priced far below the House of Mouse's establishments.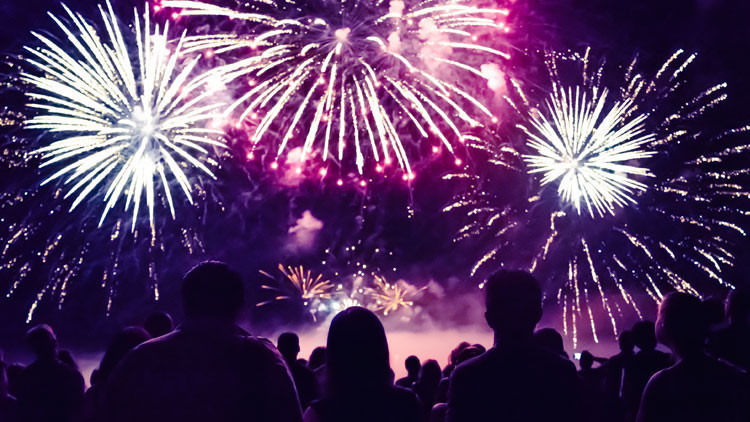 22 | Don't Feel Pressured to Visit Every Park | A lot of guests may make it a mission to see everything Disney has to offer, but they often wind up exhausted. With such a full itinerary, you're less likely to fully experience everything each park has to offer.
Ask yourself what parks and attractions you really want to see and do. It's important to realize that you won't see or do everything on your Disney World vacation. There's just too much! That's what Disney wants, so you'll come back again and again. If you set realistic goals, you'll enjoy the things you do end up doing even more. Plus, you'll probably want to start planning your next Disney trip while you're still on vacation.
How to Visit Disney World on a Budget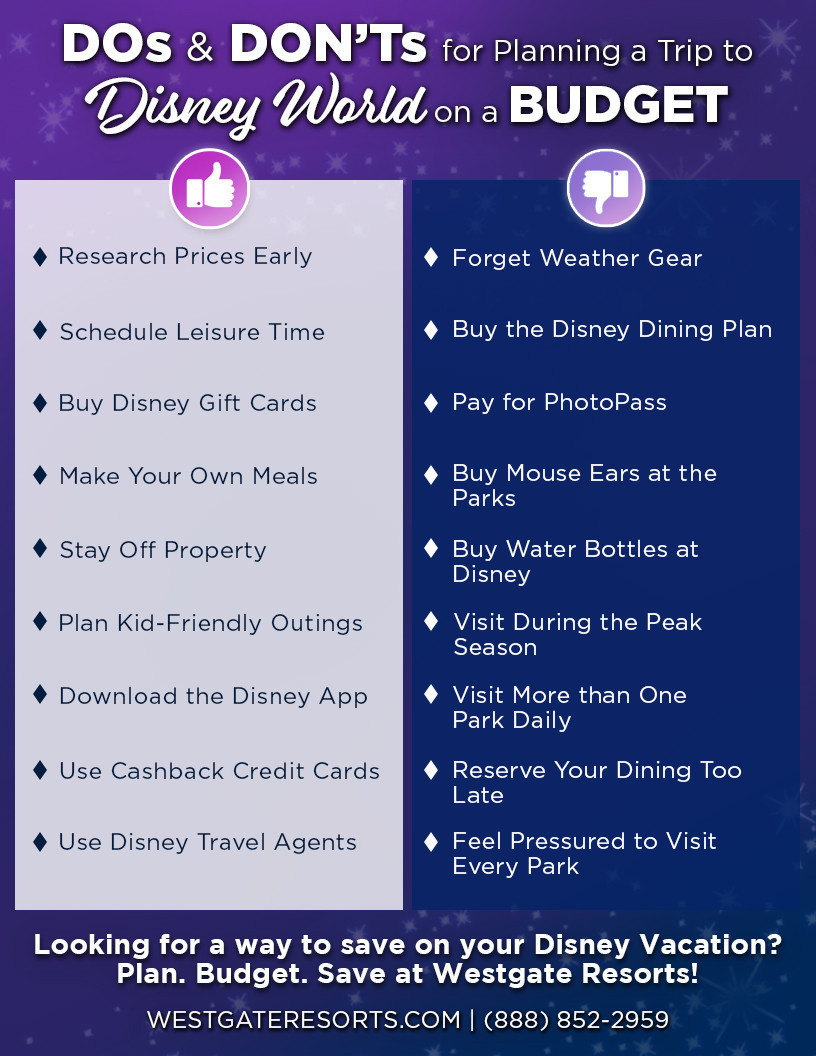 Frequently Asked Questions about Planning a Disney Trip on a Budget
Q: How can I do Disney cheap?
A: Be flexible with your vacation dates, look for deals on Disney's social media sites and main website, consider buying an annual pass for at least one family member to take advantage of discounts, stay off Disney property for better room rates (Consider Westgate Lakes Resort & Spa and Westgate Vacation Villas Resort) and save money by cooking/bringing your own meals to the parks. You can also buy your tickets online before you go and visit the Disney Character Warehouse at nearby outlet malls to get cheaper Disney souvenirs.
Q: What is the cheapest month to go to Disney?
A: Generally, January, February, August and September are the cheapest seasons as long as you avoid any holidays in those months. However, with the introduction of park pass reservations and pent-up demand due to the coronavirus pandemic, the parks have been busy all year round.
Q: How much should a family of four budget for Disney?
A: The answer really depends on what you want to do and accomplish, as well as how long you're staying. Things to consider are food, accommodations, park tickets, souvenirs, transportation and airfare. If you're staying for five days, the average cost of a Disney vacation could be between $5,000 to $10,000 for the whole family, including airfare.
Q: Is it cheaper to stay at Disney or Universal?
A: Universal is significantly cheaper with just two theme parks and one water park to its resort. There are also less hotels on property.
Q: What is the most expensive time to go to Disney World?
A: Summertime (June, July, August) when families are on vacation, as well as December for Christmas are the most expensive times to visit Walt Disney World.
Q: How can you stay in Cinderella's Castle Suite?
A: The Cinderella Castle Suite in Magic Kingdom is the most exclusive hotel room at Walt Disney World, but it can't be rented. Instead, the only people who stay there are contest winners or guests invited by Walt Disney World.
Q: Do I need to link my whole party to my account to make Disney Park Pass reservations for them?
A: When making park reservations for multiple people, everyone in your party has to have the same type of admission, according to Disney.
Q: If someone in my party isn't going to the parks, do I need to remove them from my account before I try to book my Disney Park Pass reservation?
A: No, you don't need to remove them from your account. Just don't include them in your party when making reservations.
Q: Can we leave a Disney theme park and come back later in the day?
A: Yes, you can. You must have a Park Pass reservation for that day though. You can leave and return, but after 2 p.m, you can park hop if that option is attached to your ticket or your annual pass.
Q: How many Park Pass reservations can I make?
A: It depends on what type of ticket you have. Different tiers of annual passes have different amounts of park reservations they can make in advance.
Q: If we need to change our Park Pass reservations, can we? And, is there a penalty to do so?
A: Guests can cancel Disney Park Pass reservations in their My Disney Experience account. There is no penalty for canceling.
Last Tips for Planning a Disney World Vacation on a Budget!
There is plenty to do and see around Orlando that doesn't require spending hundreds of dollars on park tickets. To cut down the cost of your Disney vacation, try visiting one or two days and enjoy the rest of your getaway exploring Florida's beaches and attractions. For more travel tips on a budget, visit the Westgate Resorts Travel Blog.

RELATED ARTICLE: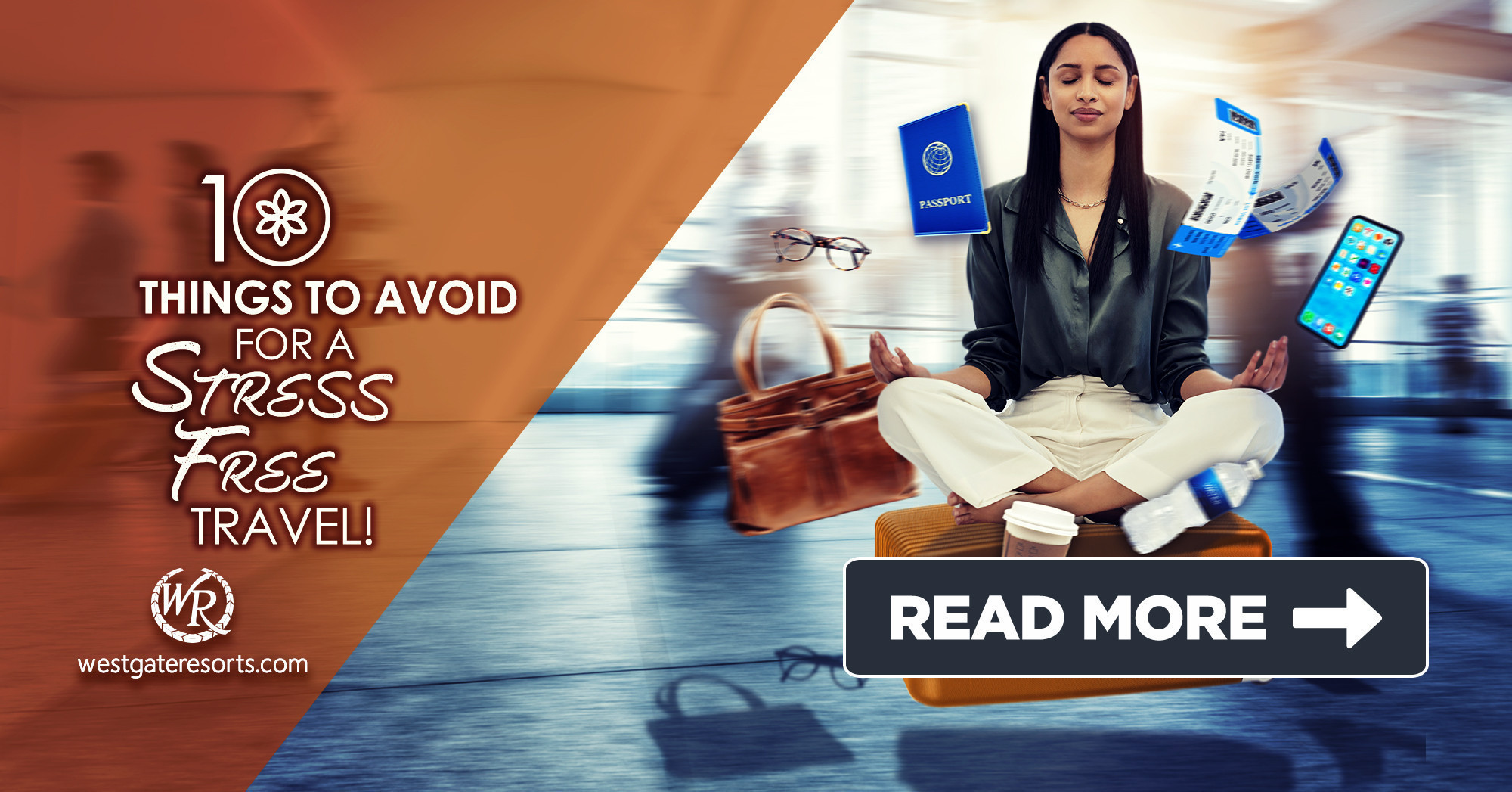 At Westgate Resorts, when you Check-In, there's a LOT to Check-Out! Your vacation awaits! Start planning your next vacation today or talk with a vacation planner at 888-852-2959 or 407-355-2690.
*Westgate Resorts is in no way affiliated with the attractions featured in this article. Items or places listed are current as of the publishing date of this article. Please call or visit the respective website for the most up-to-date offerings and details.
When You Check-in, There's a Lot to Check Out
Sign up for our newsletter and check-in to great offers, secret stuff, and special events.