The 8 Closest Grocery Stores Near Disney World to Keep Your Kitchenette Cookin'!
The 8 Closest Grocery Stores Near Disney World to Keep Your Kitchenette Cookin'!
"You've got bad eating habits if you use a grocery cart in 7-Eleven." – Dennis Miller
With all the things to do in Orlando and the adjoining theme park area, it's no wonder, sometimes you can even forget to eat! And let's face it, that can get expensive, as dining at Walt Disney World Resort runs the gamut from reasonably cheap eats like enjoying a Corn Dog Nuggets Meal with Cheese Sauce for just $9.99 at Casey's Corner in Disney's Magic Kingdom to splurging on an extraordinarily expensive feast on a special 10-course prix fixe meal at the ultra-exclusive Victoria & Albert's for a whopping $235 per person (excluding wine pairings)!
So how can you reel in that vaca budget a little? If you're like the millions who have come before you and discovered this secret, you're probably wondering where the closest grocery stores are to Disney World so you can plan ahead and get your kitchenette stocked for the hunger games that lie ahead! Fortunately, if you opt to stay at one of the well-equipped Kissimmee hotels off Disney World property that contains a fully equipped kitchen or kitchenette, you and your family can save tons of money by cooking some of your meals in the privacy of your room – with occasional dining splurges at the theme parks during your vacation stay.
That way, you can save up for more important snacks such as the awesome Dole Whip at Aloha Isle in Magic Kingdom, the fantastic Apple Strudel with Vanilla Sauce at the Germany Pavilion in Epcot, the decadent Cookies 'n Cream Funnel Cake at the Oasis Canteen in Disney's Hollywood Studios and the delicious Cheeseburger Pods at Satu'li Canteen in Disney's Animal Kingdom.

Go Grocery Shopping Close To Disney World!
Best of all, you can choose from a variety of quality grocery stores just outside the gates of Disney World so you can stock up on food essentials for your Orlando vacation getaway. In fact, Americans have been flocking to supermarkets regularly ever since inventor and entrepreneur Clarence Saunders opened Piggly Wiggly, the first self-service grocery store in 1916 in Memphis, Tennessee. Here are the 8 closest grocery stores near Disney World to keep your kitchenette cookin':
1 | Goodies Supermarket | If you're visiting the Orlando area and its theme parks and are in need of a quality convenience store, you might want to check out Goodies Supermarket. The chain store has a wide selection of food, beverages and assorted groceries. And with many locations that are convenient to Lake Buena Vista and other Central Florida attractions, it's the perfect place to stock up on what you need during your stay. Get everything from snacks and sodas to lotto tickets and fresh produce. The grocery store is open seven days a week to ensure that customers can find what they need whenever they need it.
WHERE: 2901 Parkway Blvd Ste B10, Kissimmee, FL 34747 | WHO: 407-397-1122
2 | Winn-Dixie | Just a little over 3 miles from Disney Springs down Apopka Vineland Road lies this perennial favorite that draws plenty of shoppers who are Walt Disney World Resort theme parkgoers on a quest to lighten their food bill while on vacation in Orlando. Featuring a deli, bakery and kosher section, Winn-Dixie also offers its own discounted brands such as SE Grocers Essentials, SE Grocers, SE Grocers Naturally Better, SE Grocers Prestige, Chek (soda brand), TopCare (health and beauty), Whiskers & Tails (pet food and supplies) and Kuddles (baby food, diapers, etc.). Winn-Dixie is open daily from 7 AM to 9 PM. Founded in 1925 and currently one of the Southeast's largest supermarket chains, Winn-Dixie grocery stores are located throughout Florida, Alabama, Georgia, Louisiana and Mississippi.
WHERE: 11957 S. Apopka Vineland Road, Orlando, FL 32836 | WHO: 407-465-8600
3 | Publix | One of 831 Publix supermarkets located throughout Florida, the Public at Regency Village Shopping Center lies just 5.5 miles from Walt Disney World Resort via Palm Parkway along Vineland Avenue (just off world-famous International Drive and its multitude of attractions, restaurants and shopping opportunities). It features the following departments: bakery, deli, produce, seafood, meat and cheeses, and floral. In addition, Publix shoppers enjoy in-store pickup, an extensive selection of beers and wines, sushi, grocery delivery and curbside pickup. Founded in Winter Haven by George W. Jenkins in 1930, Publix has evolved into the world's largest employee-owned company. The Publix at Regency Village Shopping Center is open daily between 7 AM and 8 PM.
WHERE: Regency Village Shopping Center, 8145 Vineland Avenue, Orlando, FL 32821 | WHO: 407-238-9924
4 | Walmart Supercenter | You can find just about anything for your Walt Disney World Resort vacation at the massive Walmart Supercenter, which is located just off Highway 192 (AKA Irlo Bronson Memorial Highway) in Kissimmee and less than 8 miles from Disney Springs. This so-called "hypermarket" features the benefits of both a full-service supermarket (including meat and poultry, deli, baked goods, frozen foods, produce, dairy products and fresh seafood) and a huge department store in one place. The premises also include an auto care center, pharmacy and vision center. The Walmart Supercenter is open daily from 6 AM to 11 PM.
WHERE: 2855 N. Old Lake Wilson Road, Kissimmee, FL 34747 | WHO: 407-606-0109
5 | ALDI | Part of the burgeoning ALDI chain, which is based in Germany and now numbers more than 1.900 stores in 36 states and approximately 10,000 stores in 20 countries throughout the world, this budget grocery store in Kissimmee can be found off Highway 192 and less than 7 miles from Walt Disney World Resort. Aldi is known for its own line of products, super low prices, cart rental system involving a small refundable deposit and "no frills" décor. It is open daily from 9 AM to 9 PM.
WHERE: 5296 W. Irlo Bronson Memorial Highway, Kissimmee, FL 34746 | WHO: 855-955-2534
6 | Whole Foods Market | Conveniently located along Turkey Lake Road between Walt Disney World Resort (just 8 miles or so from Disney World) and Universal Orlando Resort, Whole Foods Market is an "eco-friendly" supermarket chain owned by Amazon (Prime members get discounts) that bills itself as "America's Healthiest Grocery Store." This Whole Foods Market location is open daily from 8 AM to 10 PM. Highlights include freshly baked breads, butcher's cut room, mochi bar, a "world-class" beer and wine selection, squeeze-your-own orange juice machine, custom cakes and floral arrangements, gift baskets, café seating and grocery delivery. Whole Foods Market lies within bustling Phillips Crossing, which is also home to Anthony's Coal Fired Pizza, Seito Sushi and Golf Galaxy, among others.
WHERE: Phillips Crossing, 8003 Turkey Lake Road, Orlando, FL 32819 | WHO: 407-355-7100
7 | Super Target | Just like the Walmart Supercenter (No. 4), Super Target is a combination grocery store/department store located in Kissimmee just 7 miles from Disney World that can serve as a veritable shopping paradise for families that want to save bundles on their Disney vacation getaway. The premises include a CVS pharmacy and Starbucks. It is open daily from 8 AM to 11:59 PM. By the way, the first Target store opened in Roseville, Minnesota, in 1962, and today there are a total of 1,868 Target stores throughout the United States.
WHERE: 4795 West Irlo Bronson Memorial Highway, Kissimmee, FL 34746 | WHO: 407-594-0029
8 | Wawa | Open 24 hours, Wawa is a combination gas station, convenience store, food market and coffee shop. Ideally located just 2 miles from Disney Springs off Apopka Vineland Road, Wawa is a great place to start your morning with a steaming hot cup of joe and some breakfast snacks before hitting the Disney World theme parks. Wawa also offers freshly made hoagies and sandwiches, salads and bowls, soups and sides, ice cream, energy drinks, milk, beer and more. The original Wawa food market opened in Folsom, Pennsylvania, in 1964, and today there are more than 750 locations operating in Florida, Pennsylvania, New Jersey, Delaware, Maryland, Virginia and Washington, D.C. By the way, the name "Wawa" is derived from "a Native American word for the Canada Goose that was found in the Delaware Valley over 100 years ago," according to the official Wawa website. The Canada Goose also appears on the official Wawa logo.
WHERE: 8894 Vinings Way Boulevard, Orlando, FL 32836 | WHO: 407-613-2539
Use Our Handy Map to Find Your Way Around!
Stretch Your Food Budget at Disney World Without Sacrificing Vacation Fun
By taking advantage of the easily accessible grocery stores that lie within minutes of Walt Disney World Resort, you can enjoy some quality family time enjoying some of your meals in the comfort of your spacious villa. And, with the incredible savings you will accrue by eating out less, you can spend more time experiencing some fun things to do in Kissimmee at night, the best International Drive Orlando attractions and the thrilling Star Wars: Galaxy's Edge at Disney's Hollywood Studios, among other exhilarating vacation pursuits. Don't forget to plan ahead and find out how much a Disney vacation really costs well before you hit Central Florida. Have a great trip!

RELATED ARTICLE: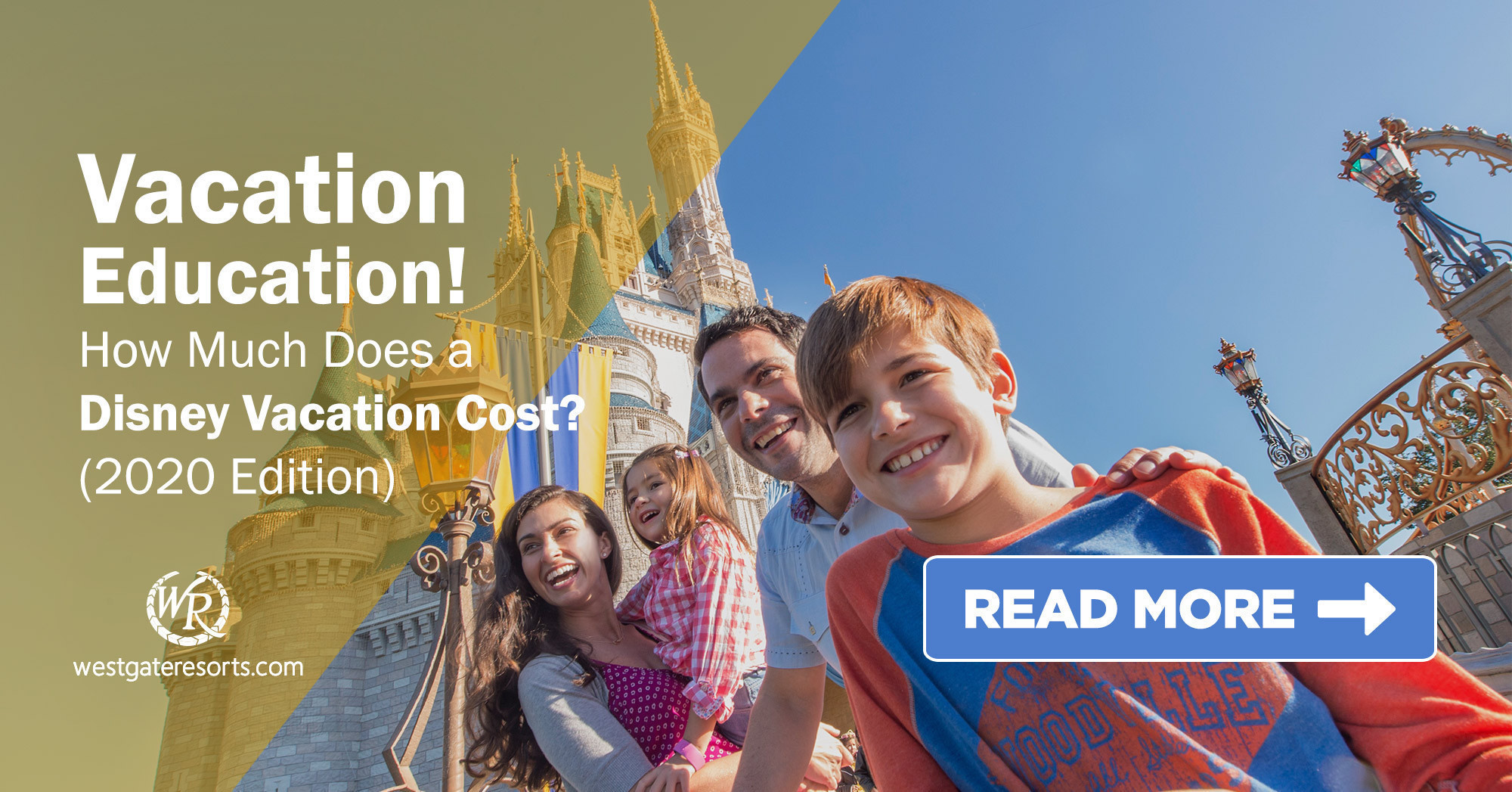 At Westgate Resorts, when you Check-In, there's a LOT to Check-Out! Your Kissimmee vacation rentals await! Explore our Orlando resorts today or talk with a vacation planner at 888-852-2959 or 407-355-2690.
* Westgate Resorts is in no way affiliated with the attractions featured in this article. Items or places listed are current as of the publishing date of this article. Please call or visit the respective website for the most up-to-date offerings and details.
Other tagged pages of interest: orlando hotels near disney, resorts near universal studios orlando, lake buena vista resort, kissimmee resorts, kissimmee hotels, hotels orlando, orlando resorts, resort hotels, staycations
When You Check-in, There's a Lot to Check Out
Sign up for our newsletter and check-in to great offers, secret stuff, and special events.