How Much Does a Disney Vacation REALLY Cost? [2023 Edition]
How Much Does the Average Disney Vacation Cost in 2023?
"A theme park is an amusement park where you pay one blanket admission fee, which is quite steep, but once you're inside, everything is totally free, except all the other stuff you end up buying …" – Dave Barry
With all the things to do in Orlando, it's no wonder that families from all over the world usually ask this question at least once in their lives - how much does a Disney vacation REALLY cost? Planning a trip to Central Florida for the whole family and wondering how much a Disney vacation really costs? First, it's necessary to take a step back in time and see how Disney prices have evolved over the years. Believe it or not, when Disney's Magic Kingdom first opened its doors at Walt Disney World Resort in 1971, the price of a general admission adult ticket was just $3.50 and a seven-ride attraction ticket book cost only $4.75.
In addition, Disney World annual passes (which will now set you back a cool $999) cost a rather paltry $100 when they were first introduced in 1982 – less than the current cost of a one-day Disney ticket, which starts at $109! In fact, the skyrocketing change in one-day Magic Kingdom ticket prices over the years represents a whopping 3,014 percent increase, according to a recent study published in The Miami Herald. Note that one-day ticket prices fluctuate on a daily basis and cost even more during peak attendance times. Add to the mix costs for airfare, accommodations, dining, transportation and parking fees, as well as souvenirs and other miscellaneous expenses, and you are looking at spending a hefty amount of change on your Disney family vacation – unless you truly take the time to plan out your entire trip carefully and take advantage of affordable alternatives along the way.
Indeed, the rapid rise in Disney World ticket prices has not served to deter families from all over the world from making the splurge and taking the much-anticipated pilgrimage to "The Most Magical Place on Earth." In fact, over the past several years, Disney World has experienced record-breaking attendance numbers with an average annual attendance of nearly 58 million visitors! Disney's Magic Kingdom Park is by far the most popular theme park at Disney World with over 21 million visitors (making it the most-visited theme park in the world), followed by Disney's Animal Kingdom, Epcot and Disney's Hollywood Studios – each of which average between 11 and 13 million visitors annually. By the way, international tourists comprise between 18 and 22 percent of total attendance at Disney World, with Brazilian visitors driving much of the new growth, according to a recent article in The Orlando Sentinel. The least expensive (and least crowded) times to visit Walt Disney World Resort fall upon dates when kids are traditionally back in school: early January through early February, late April, late August to late September and mid-October. The costliest (and busiest) times to visit Disney World include Spring Break/Easter in late March and early April, Memorial Day weekend, Thanksgiving week and the Christmas holidays through New Year's Day.
Breaking Down The Cost Your Disney Vacation Itinerary
One reason that Walt Disney World Resort can justify its regular price hikes is the constant addition of new theme parks and attractions over the past nearly 50 years. For example, Disney World opened in 1971 with one theme park, two onsite resorts, a campground and an 18-hole golf course. Today, Disney encompasses nearly 40 square miles and boasts four theme parks (Magic Kingdom, Epcot, Disney's Hollywood Studios and Disney's Animal Kingdom), two water parks (Disney's Blizzard Beach and Disney's Typhoon Lagoon), the massive Disney Springs entertainment-shopping-dining complex, ESPN Wide World of Sports Complex, four championship golf courses and 41 on-property resorts.
In addition, Disney has recently added a slew of new attractions and experiences at its theme parks to attract new and returning guests such as Guardians of the Galaxy: Cosmic Rewind and the Space 220 Restaurant at Epcot. Attractions that opened at Disney World in past years include Star Wars: Galaxy's Edge (home to Star Wars: Rise of the Resistance) and Toy Story Land at Disney's Hollywood Studios, as well as Pandora – The World of Avatar (featuring the immensely popular Avatar Flight of Passage ride) at Animal Kingdom, Mickey & Minnie's Runaway Railway at Disney's Hollywood Studios, Drawn to Life Presented by Cirque du Soleil & Disney at Disney Springs, and Harmonious, a brand-new nighttime show at Epcot, which also has debuted three new films: "Awesome Planet" in The Land Pavilion, "Canada Far and Wide in Circle-Vision 360" in the Canada Pavilion and "Beauty and the Beast Sing-Along" in the France Pavilion.

With so much to see and do, it's imperative that you plan to budget enough days for your Disney vacation and decide exactly which theme parks you simply must visit, so you and your family can enjoy the full flavor of the experience. In fact, the average length of stay at Walt Disney World Resort is six days. According to various experts, a six- to seven-day visit will give you ample time to visit at least three Disney theme parks, as well as Universal Orlando and/or SeaWorld Orlando if you so choose. You should also have enough time to experience the best nature trails in Central Florida or enjoy these attractions on International Drive. For adults without kids, adequate time should also be available for a visit to the most romantic places in Orlando, or a drink at the best breweries in Orlando. You may even have time to head out further for a road trip to Cocoa Beach to soak up the world-famous Westgate Cocoa Beach Pier, home to Keith's Oyster Bar, The Boardwalk Bar, Pelican's Bar & Grill, Sea Dogs and Rikki Tiki Tavern. Whatever you choose, you will have plenty of time for a full Orlando vacation experience and other amazing options in our Travel Blog!
After you figure out how many days you wish to spend on your Disney vacation, you need to determine the optimum Orlando accommodations for your family. At first glance, you might be tempted to seek out the convenience of an on-property Disney hotel. Disney features three categories of on-property hotels: "value," "moderate" and "deluxe" – but these labels can be somewhat deceiving. Interestingly, Walt Disney World Resort opened in 1971 with two onsite resorts – Disney's Polynesian Village Resort and Disney's Contemporary Resort – with room rates starting at just $29 per night. However, today you can expect to pay over $200 per night during peak season at one of Disney's "value" hotels, while moderate hotels can easily top $300 per night and deluxe resorts start in the $500 per night range and go up well into the thousands. Even a simple tent campsite at Disney's Fort Wilderness Resort can cost close to $200 per night during peak season.
It's important to emphasize that you can stay near Disney World from the parks without having to spend a small fortune. For example, Westgate Vacation Villas & Town Center Resort lies just one mile from the main entrance to Disney and is minutes away from all three of the major Central Florida theme parks – without making a huge dent in your wallet! Onsite amenities at Westgate Vacation Villas & Town Center Resort include spacious accommodations ranging from cozy studios to oversized four-bedroom villas that feature 2,403 square feet of space and room for up to 16 guests, as well as a multitude of onsite amenities, including the state-of-the-art Ship Wreck Island Water Park, Los Amigos Mexican Bar & Grill, Villa Italiano Chophouse, Drafts Sports Bar & Grill, 14 heated outdoor pools and hot tubs, lakeside marina with paddleboat rentals, Disney Movie Theater and more.
Westgate Vacation Villas & Town Center Resort also gives you and your family the much needed space to spread out – as opposed to squeezing into a cramped "value-type" hotel room. In addition, Resort guests enjoy the convenience of either kitchenettes or fully equipped kitchens, so you and your family can save money by preparing some of your meals within the privacy of your spacious villa (as opposed to purchasing overpriced and somewhat inflexible dining plans). Therefore, you can save money, while still splurging on Disney treats sporadically during your weeklong vacation such as the Fruit and Nutella Waffle Sandwich, Mickey's Premium Ice Cream Bar and Dole Whip at Magic Kingdom; Frozen Jim Beam Red Stag Lemonade, Chocolate Crepe and German Pretzel at Epcot; Carrot Cake Cookie, Peanut Butter & Jelly Milk Shake and Key Lime Pie on a Stick at Hollywood Studios; and Pongu Lumpia (pineapple cream cheese spring roll), Buffalo Chicken Chips and Baked Macaroni & Cheese at Animal Kingdom.
Important Considerations When Planning a Disney Vacation
Walt Disney once remarked, "A person should set his goals as early as he can and devote all his energy and talent to getting there." This philosophy is especially true when it comes to planning your next Disney vacation. Here are some important factors to consider when coordinating your Disney trip:
Make sure you block out the vacation dates on your work calendar months in advance and notify your coworkers of your upcoming absence as soon as possible.

Choose a time during the school year when disruptions to their academic calendar will be minimal, or simply plan on traveling to Disney on Spring Break, during the summer or on a long holiday weekend.

If you choose to visit Orlando between June and early August, expect crowds and extremely hot weather with heavy humidity. Therefore, plan on visiting the theme parks first thing in the morning, take a break in the afternoon and return to the parks in the early evening when the temperature is milder and the crowds have dissipated somewhat.

Consider coinciding your visit during one of Disney's popular and highly acclaimed seasonal events such as Epcot International Festival of the Arts, Epcot International Flower & Garden Festival, Mickey's Not-So-Scary Halloween Party, Epcot International Food & Wine Festival and Mickey's Very Merry Christmas Party.

Start a Disney savings fund well in advance and start squirreling away cash for your trip.

Go online and reserve your FastPass+ (ride skipping queue system) up to 30 days prior to your visit.

Don't forget to arrange for pet care while you're gone and book early to ensure an available spot for your pooch or kitty.

Check Disney's 2023 online calendar of Non-Operable Theme Park Attractions to make sure that none of your must-see attractions won't be closed for renovations during your Disney visit.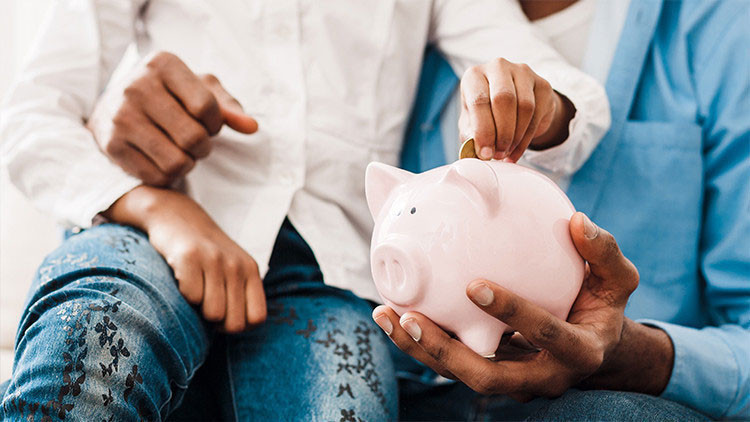 The Average Cost of a Disney Vacation vs. Affordable Alternatives
Now that you've determined when you want to go to Disney World and what you want to see once you get there, along with other considerations to make sure your trip runs smoothly, it's time to analyze your expenses and determine how you will maximize your budget for the ultimate Disney vacation at the best possible price. So, how much does an average Disney vacation cost for 2023? Consult the following Disney vacation expenses chart to find out how much you would expect to pay for a traditional Disney vacation versus the incredible savings you can enjoy when you seek out much more affordable options such as vacation packages and vacation ownership:
EXPENSE

Walt Disney World Resort Area Hotel/Resort

Westgate Resort Hotel

Westgate Vacation Package

Westgate Vacation Ownership

Stay (One Week)*

$2,040.78

$1,190.80

$519.00

$0.00

Dining (One Week)**

$2,051

$1557.50

$1557.50

$1557.50

Activities

$50/day or $350/week

FREE

FREE

FREE

3-Day Disney Tickets ***

$1,125.88

$1,125.88

$1,125.88 w/$200 towards park tickets*

$1,125.88

EXPERIENCE

Distance

9.0 miles to Disney's newest ride, Rise of the Resistance at Galaxy's Edge, Disney's Hollywood Studios

5.0 miles to Disney's newest ride, Rise of the Resistance at Galaxy's Edge, Disney's Hollywood Studios

5.0 miles to Disney's newest ride, Rise of the Resistance at Galaxy's Edge, Disney's Hollywood Studios

5.0 miles to Disney's newest ride, Rise of the Resistance at Galaxy's Edge, Disney's Hollywood Studios

Shuttle

Free Shuttle to Disney's Parks

Free Shuttle to Disney's Parks and ALL Theme Parks in Orlando, FL

Free Shuttle to Disney's Parks and ALL Theme Parks in Orlando, FL

Free shuttle to Disney's Parks and ALL Theme Parks in Orlando, FL

Room

6-Day Stay River View Room: Standard size Sleeps 4 guests 2 Queen Beds Hairdryer Coffee Maker Mini-Refrigerator

6-Day Stay One-Bedroom Grand Villa: 905 sq. ft. of deluxe space

Sleeps 4 guests

King Bed & Queen Sleeper Sofa Full kitchen

Refrigerator

Microwave

Coffee Maker Washer/Dryer

Cable TV (with Premium Channels) Balcony/Patio with Dining Set

6-Day Stay One-Bedroom Grand Villa: 905 sq. ft. of deluxe space

Sleeps 4 guests

King Bed & Queen Sleeper Sofa Full kitchen

Refrigerator

Microwave

Coffee Maker Washer/Dryer

Cable TV (with Premium Channels) Balcony/Patio with Dining Set

6-Day Stay One-Bedroom Grand Villa: 905 sq. ft. of deluxe space

Sleeps 4 guests

King Bed & Queen Sleeper Sofa Full kitchen

Refrigerator

Microwave

Coffee Maker Washer/Dryer

Cable TV (with Premium Channels) Balcony/Patio with Dining Set

TOTALS

$5,567.66

$3,874.18

$3,002.38

$2, 855.02
* One week stay rates based on rate shop performed at the time of writing for both Westgate Town Center Resort and Disney's Port Orleans Resort – French Quarter, both listed as moderate resort type on wdwinfo.com, for one week, dates 7/29 – 8/4 at Best Available Rate and/or Discount Rates currently offered for comparable room types. Westgate Vacation Package rate of $519.00 available at the time of writing, and subject to eligibility, Terms and Conditions, and presentation/touring requirements. Westgate Vacation Ownership cost of 'FREE' stay does not include maintenance fees or other individual agreements at time of purchase for vacation ownership. Terms and Conditions apply.
** One week's worth of Dining calculated for a family of 4 at 3 meals per person, per day, utilizing U.S. Government recommended food allowances versus food allowance provided under Low Cost Plan guidance via USDA Food Plan guidelines, versus current Disney Dining Plan Deluxe Tier Option at current 2023 rates.
*** 3 Day Disney Ticket purchase calculated at time of writing via Disney.go.com online ticket purchasing for base, one day / one park tickets (no Flex / No Park Hopper option) for two (2) children and two (2) adults. Vacation Package guests will enjoy $200 towards the purchase of any park ticket.
Disney Vacation Packages to the Rescue!
As you can see from the above chart, there are several affordable alternatives to get around the ever-increasing prices at Walt Disney World Resort, allowing you and your family to experience all of the Disney magic and enjoy amazing savings in the process! In fact, with the right planning, you can save over 70 percent on your next Disney getaway! Fortunately, our Westgate Resorts Vacation Package provides the perfect antidote to skyrocketing Disney vacation prices. Enjoy magical savings with this heavily discounted vacation package, which features a 7-day, 6-night stay in a Luxurious Studio that sleeps up to four guests, contains a fully equipped kitchen and lies within one mile of the main entrance to Walt Disney World Resort – plus two (1-day/1-park) theme park tickets – all for just $519!* Experience onsite resort amenities that include Ship Wreck Island Water Park, 14 heated outdoor pools and hot tubs, 18-hole dinosaur-themed miniature golf course, lakeside marina and paddleboats, Disney Movie Theater and a variety of dining options such as Los Amigos Mexican Grill & Tequila Bar, Villa Italiano Chophouse, Drafts Sports Bar & Grill, Sid's Bistro, Hershey's Ice Cream Shop, Joe's Marketplace & Deli and Cordovano Joe's Pizza. Book your special Disney vacation package today at www.westgatereservations.com.
Discover the Everlasting Value of Vacation Ownership
Of course, once you crunch all the numbers and consider all of your options, vacation ownership through Westgate Resorts is truly your best bet when it comes to enjoying a lifetime of free Disney World vacations! Not only will you and your family enjoy proximity to Disney theme parks, along with other theme parks and attractions in "The Vacation Capital of the World," but also spacious accommodations, world-class amenities, discounts on dining and attraction tickets, flexible vacation exchanges and unparalleled customer service. Westgate Owners also enjoy savings up to 30 percent off nightly rental rates at Westgate resort properties in premier travel destinations throughout the United States. For more information about Westgate vacation ownership, visit The Benefits of Timeshare Ownership.

RELATED ARTICLE:
At Westgate Resorts, when you Check-In, there's a LOT to Check-Out! Your Kissimmee vacation rentals await! Explore our Orlando resorts today or talk with a vacation planner at 888-852-2959 or 407-355-2690.
* Westgate Resorts is in no way affiliated with the third-party attractions, products, services, or offerings featured in this article. Items or places listed are current as of the publishing date of this article. Please call or visit the respective website for the most up-to-date offerings and details.
Other tagged pages of interest: orlando hotels near disney, resorts near universal studios orlando, lake buena vista resort, kissimmee resorts, kissimmee hotel, hotels orlando, orlando resorts, resort hotels, staycations
When You Check-in, There's a Lot to Check Out
Sign up for our newsletter and check-in to great offers, secret stuff, and special events.