The Benefits of Timeshare Ownership
Owner Benefits
As one of the world's largest and most popular time share companies, Westgate Resorts offers exceptional properties in many of the most prominent vacation destinations in the U.S.
Destinations like Orlando, Las Vegas, Williamsburg and Park City are sure to build vacation excitement. But timeshare ownership provides you an opportunity to enjoy an extraordinary vacation adventure each and every year – for the rest of your life!
Better yet, you can take friends and family along with you to share in the vacation fun.
Whatever your dream vacation, chances are, Westgate Resorts has the perfect resort for you and your family.
There's simply no better way to create family memories, strengthen family bonds, create unique experiences, and establish a family vacation legacy that will be cherished for years to come.
Locations
Westgate Resorts offers a vacation destination for every family adventure. Choose a relaxing beach destination or an outdoor adventure in the scenic mountains. Enjoy the thrills of casino gaming or the history of a colonial era village. Whatever destination you choose, Westgate Resorts puts you in the center of the action.
Myrtle Beach, South Carolina
Have peace of mind knowing your vacations – high quality getaways – are locked in forever, at today's affordable prices! You'll create lifelong memories with friends and family by enjoying shared experiences and consistent, Westgate 5-star accommodations year after year, generation after generation!

Luxury Living & Spacious Accommodations
Stop squeezing into small hotel rooms and start enjoying more privacy and greater relaxation with luxurious and expansive suites and special amenities that'll make you feel right at home. Give the kids their "space" or invite friends and family along for the fun. There's room for everyone! Add in the surrounding resort services and you'll find yourself living it up throughout your stay at Westgate.

World-Class Amenities
As a Westgate Owner, you'll enjoy much more than a spacious room and an ideal proximity to the top attractions. You'll also enjoy a complete resort experience filled with world class amenities and activities. Depending on locations, you'll have access to tropical resort-style pools and hot tubs, on-site water parks, fun-filled miniature golf courses, ski-in/ski-out accommodations and ski valet service, state-of-the-art fitness centers, kayaks and paddle boats, on-site restaurants, Kid's Clubs and much more.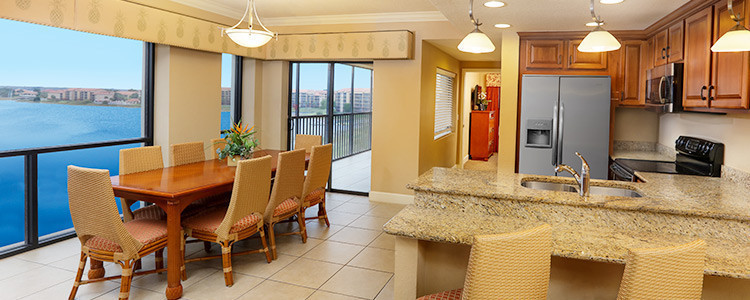 Home Away from Home
Enjoy all the benefits of an upscale home away from home including private bedrooms, spacious living areas and big screen televisions with DVDs. Plus a fully equipped kitchen allows for special dietary needs while saving you money by giving you the option of preparing some full meals or quick snacks in your villa.
Resort Exchange
Find just the right vacation for you and your family every year – choose from the beach, ski slopes, theme parks, Las Vegas, Branson, the Smoky Mountains and more. Plus you'll enjoy flexible exchange privileges with thousands of other resort owners and have an opportunity to explore some of the most upscale villas in some of the most sought-after destinations across the nation and even worldwide!
Deeded Ownership
With Westgate Resorts, you own – not rent – your vacations. With your own luxury villa, you'll save on long-term vacation costs like rising accommodations prices, and on short term costs like meals. You'll enjoy pride of ownership and deeded real estate that can be passed on to your heirs. And you'll create a legacy and ensure a tradition of family vacations for generations to come!
In addition to our well-established resorts, Westgate is constantly expanding. Interested in becoming a Westgate Resorts Owner and enjoying a lifetime of amazing vacations? Request a Resort Discovery Preview today!
Experience Vacation Ownership
or fill out this form to learn more about timeshare ownership with Westgate Resorts. You can learn of the benefits and value of vacation ownership, while making vacations and time with loved ones a priority.
Looking for more Vacation Ownership Information? Try these topics...