10 Things to Avoid for a Stress Free Travel Experience
10 Key Tips to Avoid Stress on Your Travel
If you're a regular traveler, you know that it is rarely a smooth journey getting from point A to point B. Whether it's trying to get to the nearest family vacation spots or planning inexpensive Florida vacations, especially if you're from out of state, you're likely to hit a speed bump or two.
Those of you who travel regularly have probably developed a few stress tips and tricks to lessen the difficulties that may come with your wanderings. However, for those of us who could use some helpful ideas to avoid the chaos so we can focus on a good time, keep reading these tried-and-true gems.

The Trusted Traveller Simple Stress-Free Travel Planning Tips
It's easy for anyone to tell you what they think you'll need to remember for an easy travel experience, so we've made this list an inverse with the habits and actions to avoid while out on your journey. This way you'll know what not to do to make your travels stress-free!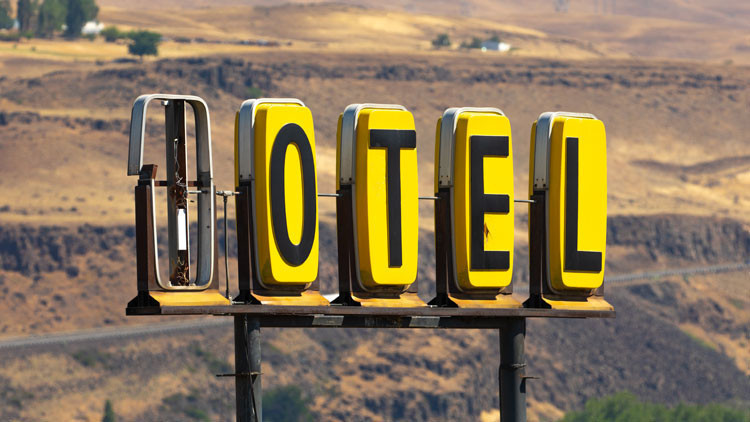 1 | Settling for Mediocre Accommodations | The first thing you'll want to avoid is settling for mediocre accommodations. Many travelers focus so much on the actual journey to get to their locations that by the time they start planning where to stay, they end up getting whatever fulfills the bare minimum.
But doing this just sets you up for a world of trouble. From lackluster rooms, disappointing service, and even reservation cancellations, settling for a mediocre place to stay as your default choice will likely lead you to more stress.
This doesn't mean that you should opt for the most expensive places to stay when you travel. Many resorts offer reasonably priced rooms to fit practical budgets. Take Westgate Resorts (which I highly recommend that you try), a stay comes with spacious accommodations with all the comforts of home. There are also top-notch amenities, tons of amazing experiences and a warm and welcoming staff at your service to help you stay cooler than a cucumber on your vacay.
2 | Getting the Cheapest Option | When it comes to pricing, chances are high that most budget-conscious travelers will likely pick the cheapest option available for air and land travels. This means often going to third-party booking websites in search of deals or waiting for airlines to have promotions with affordable rates. While this makes sense for seasoned travelers who know what they need and don't need, new travelers may be shocked about what these cheaper airline rates might really offer.
Many of these promotional rates often come with no baggage options, limiting your ability to travel with anything more than your carry-on bag. Other times, promotional and discounted rates come with strict no-change policies and do not waive cancellation fees regardless of your circumstance. This gives you much less leverage over any sudden unforeseen changes that occur to affect your travel dates or needs.
Even booking through third-party services online, such as travel agents, can get tricky when sudden changes in your trip happen. To have less stress when booking your mode of transportation, try to book directly with the service provider so that you can manage the journey directly from your end.
3 | Traveling Close to Your Passport Expiry | Often overlooked by even the most seasoned traveler due to the rarity in which it occurs, traveling close to your passport expiration can give you a whole headache of issues. This is worse if you've laid out all your plans and finalized reservations and bookings, only to be stopped by Immigration because you are traveling too close to the expiry date on your passport.
The rules on expiry date travel will likely vary from country to country, but travelers should avoid making plans roughly less than three months before the expiration of their passport (and visas). This note of caution is especially important for those looking to travel for an extended period.
As passports have an average validity of roughly 10 years, it is important to ensure that you act early to renew your passport in the year that it is expiring. Failing to do so will cause more issues and may hinder your travel to or return from your journey.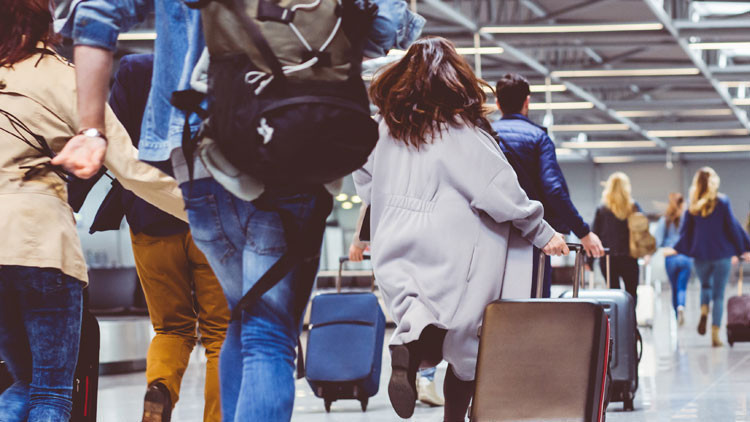 4 | Arriving at the Airport Late | Sadly, this is a rule often heard, adhered to by most travelers, but still gets missed by some who you'll see rushing to the gate at the last possible minute. They'll get calls from the boarding staff urging them to get to the plane to avoid being left behind.
You might not think this can happen to you, but you'd be surprised how this mistake can be made even by long time travelers who overestimate the time it takes to travel to the airport, get through the check-in counter, TSA, Immigration (if this applies) and the boarding gate. Two hours is likely not going to cut it, so it's best to time your arrival at the airport for at least 3 hours before departure.
5 | Packing Too Much | Over-packing is a rookie mistake that can cause tons of stress on your trip. We often bring more than we think we'll need for the journey. Be it heavy items such as hardbound books, too many shoes, and bulky jackets, some items can weigh you down and exceed the baggage allowance of your trip. This can even end up causing you extra dollars.
Save yourself the trouble and try to travel with lightweight garments, comfy shoes that are durable enough for different climates and occasions, as well as disposable travel items that you can get rid of before your return home.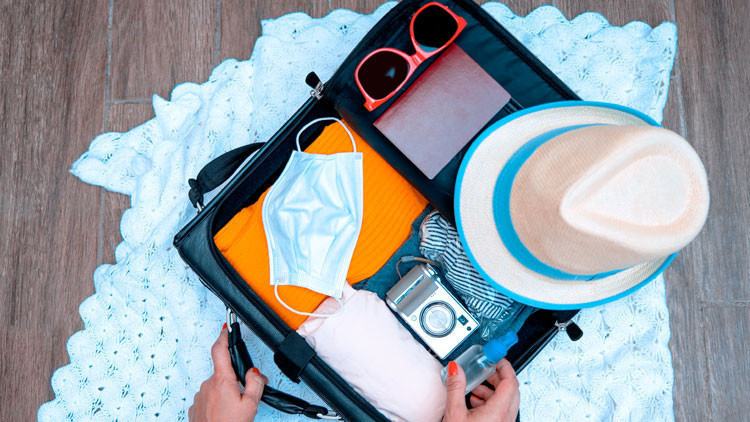 6 | Packing Too Little | Don't make the mistake of packing too little on your journey when attempting to avoid packing too much. You might think you're traveling efficiently by foregoing certain essentials such as shell jackets or extra layering pieces, but the weather in any locale can change rapidly, so pack in anticipation so you won't be taken by surprise.
This means ensuring that you have at least the minimum gear to better equip yourself for any eventuality, rain, or shine. Keep a close eye on your baggage weight, and if you find that you're running far below the maximum limit, do a quick inventory to ensure you are bringing enough to cover your basic needs.
7 | Not Having Enough Cash | Another need often ignored is cash! These days, with so many payment methods, be it credit cards, Apple Pay, PayPal, and the rest, it's easy to overlook those instances when only traditional means of payment like cash are required! While your ATM card is likely to work with ATMs at your destination, there are still limitations and instances when you may not have access to your funds. What if you are unable to find an ATM or the fees attached to accessing your funds from an outside bank are too hefty? Cash is king and should always be in your pocket!
This doesn't mean you need thousands of dollars as you travel. You certainly don't want the extra headache of declaring and explaining the source of large amounts of cash at Customs.
Bring just enough to be able to cover any emergency expenses in the event you can't use your digital payment methods at your destination. Converting some cash to the local currency before you travel is also a viable option to ensure you have a means of purchasing goods the minute you arrive.
8 | Not Checking for Allergies | Aside from ensuring that your financial and travel details are set, you also want to make sure your personal health is in check when traveling to a new destination. If you have known allergies, be sure to be cautious in your meal choices. Be adventurous with your palate but eat with care. And yes, try local dishes and be open to new delicacies but be mindful of any adverse reactions from the food you consume.
These safeguards are key to avoiding undue emergencies while on your trip, so doing some quick research on local food can help reduce the risks.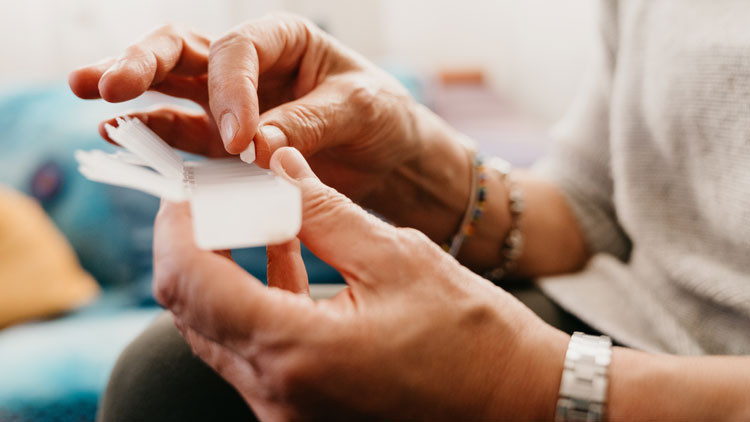 9 | Forgetting Your Medication | Alongside allergies, an important thing to always keep in mind is to always have emergency medicine with you. This goes double for people who have chronic issues and require maintenance meds to avoid any further complications. Be sure to also prepare a small first aid kit that you can easily bring on different trips.
10 | Having Just One Plan | Our last tip concerns the idea of planning for your trip in general. While you might feel good that you've planned out your trip meticulously, a sufficient wrench thrown in can easily mess up your whole laid path.
Have some contingency plans like a Plan A and B in place to cover any possible pitfalls on your trip and you'll thank yourself in the future.
Final Thoughts on Stress-Free Travel
Trip planning helps reduce stress while traveling! And while we've talked about how to avoid stress on your travel, there are bound to be certain aspects that we didn't cover that can still pop up. Keep reading our Westgate Resorts Travel Blog for other great ideas, tips, tricks, and things to do to make your vacation awesome!

RELATED ARTICLE:
At Westgate Resorts, when you Check-In, there's a LOT to Check-Out! Your vacation awaits! Start planning your next vacation today or talk with a vacation planner at 888-852-2959 or 407-355-2690.
* Westgate Resorts is in no way affiliated with the attractions featured in this article. Items or places listed are current as of the publishing date of this article. Please call or visit the respective website for the most up-to-date offerings and details.
When You Check-in, There's a Lot to Check Out
Sign up for our newsletter and check-in to great offers, secret stuff, and special events.