Holiday Events Happening at a Westgate Near You
Holiday Events at a Westgate Near You
'Tis the most wonderful time of the year! The countdown to the end of 2018 has started and the holiday festivities are in full swing. Every Westgate destination is bustling with activities to celebrate this joyful season. As you plan your family vacation for the Holidays, check out these fun events happening in areas close to Westgate locations.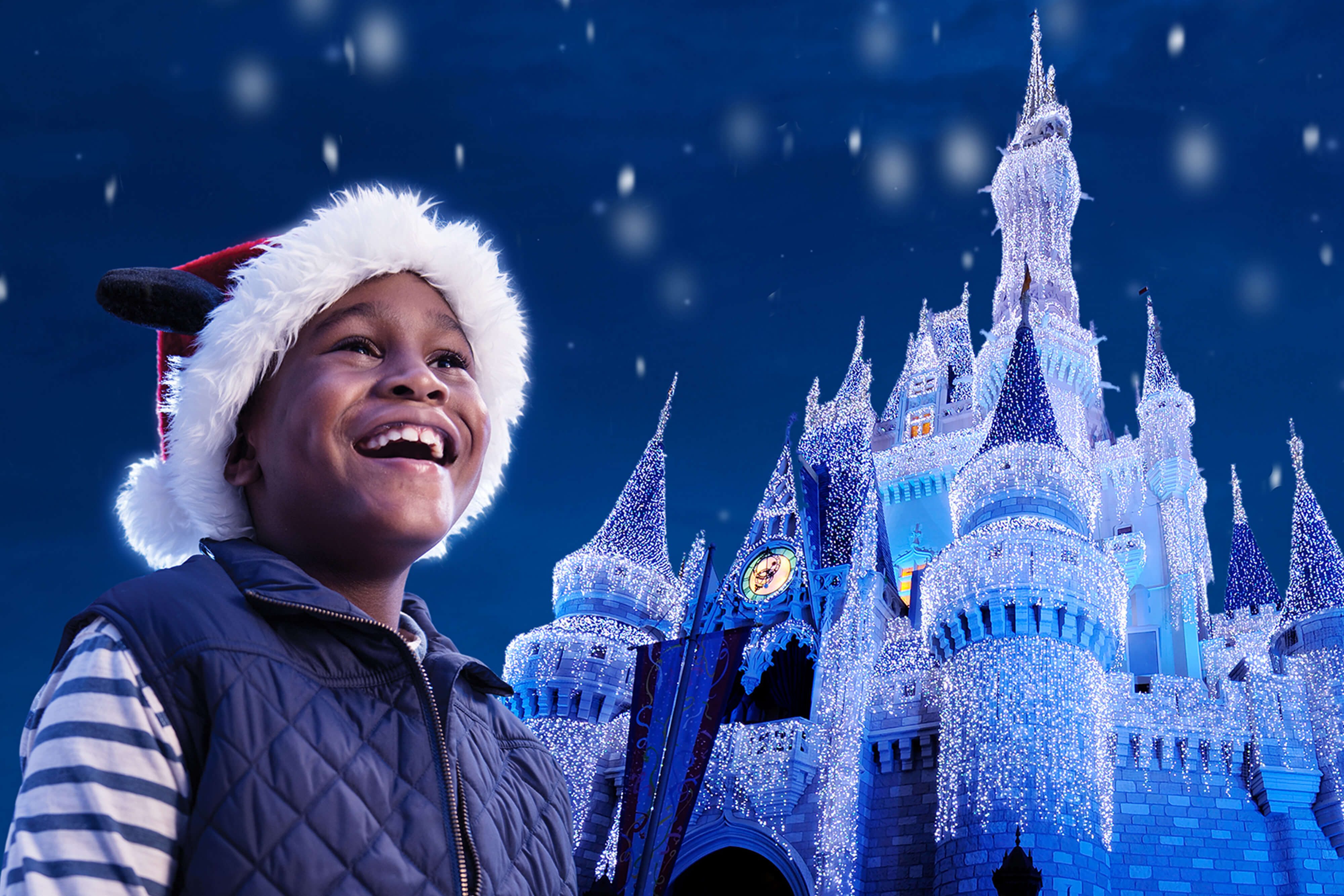 Orlando, Florida
SeaWorld's Christmas Celebration. When: November 7 thru December 31, 2018
SeaWorld's Christmas Celebration offers several memorable shows! The lineup includes:
Clyde and Seamore's Countdown to Christmas with loads of laughs from the lovable sea lions, Clyde and Seamore.

Elmo's Christmas Wish, starring Elmo, Rosita, Grover, Zoe and Cookie Monster.

Sea of Trees, a whimsical wintery wonderland of holiday trees sparkling to music and lighting up the water.

Winter Wonderland on Ice; The ice-skating extravaganza comes to life with ice, jewels, lights and impressive performances in this show stopping presentation.
Mickey's Very Merry Christmas Party. When: Now thru December 21, 2018
Join Mickey in this joyful holiday celebration as the Magic Kingdom lights up to celebrate the Holidays with your favorite Disney characters. Holiday treats like yuletide sweets and tons of complimentary delights will be on hand for this special family outing.
Holidays Around the World at Epcot. When: Now thru January 6, 2019
Also at Disney, is the Epcot® International Festival of the Holidays that will showcase holiday traditions in 11 nations. You will love the merriment, sights, flavors and sounds of the season celebrated with a cultural spin.
Universal Orlando Resort™. When: Now through January 16, 2019
Experience mystery and mischief this Holiday season at Universal Orlando Resort when the Wizarding World of Harry Potter™ is transformed with spectacular projections and dazzling lights to match the season. You'll love Universal's Holiday Parade by Macy's, Grinchmas™ - a Who-liday Spectacular featuring a live retelling of Dr. Seuss' classic, The Grinch™ and the long roster of activities and fun.
Branson, Missouri
Branson Landing's Winter Wonderlanding. When: Now thru December 31, 2018
Don't miss the spectacular transformation of the Branson Town Square into Winter Wonderlanding complete with a stunning 50" Christmas tree amid glittering lights, music, parades and impressive displays for a memorable sight.
An Old Time Christmas at Silver Dollar City. When: Now thru December 30, 2018
Visit one of the country's most popular Christmas festivals going on now at Silver Dollar City in Branson, MO. You'll be blown away by the magnificent glow of 6.5 million dazzling lights with a five story Special Effects Christmas Tree and light parade every night throughout the season, starring everyone's favorite reindeer, Rudolph.
Las Vegas, Nevada
Bellagio's Conservatory & Botanical Gardens. When: December 1, 2018-January 6, 2019
Be part of the excitement and enjoy the impressive scene amid thousands of twinkling lights, snow covered trees, arctic animals and Holiday foliage with more than 28,800 poinsettias at the Bellagio's Conservatory & Botanical Gardens. The tree itself will be decked out with 7,000 light and 2,500 ornaments. This year, there will be a brand new addition; an "Ice Princess," standing 18" tall, covered with 1,800 white hydrangeas and 600 orchids.
Holiday Cactus Garden at Ethel M Chocolate Factory. When: November 14, 2018 - January 1, 2019
Just imagine more than half a million twinkling Christmas lights draped over 3 acres to celebrate the 25th Anniversary of the Cactus Garden Lighting at Ethel M. - AND a Chocolate Wonderland to top it all off. There will be hours of memorable fun to be experienced!
Wynn's Winter Wonderland. When: November 30 – December 30, 2018
Inspired by Gulliver's Travels, the neighborhood at Wynn will be transformed into an impressive display of lights throughout the holiday season.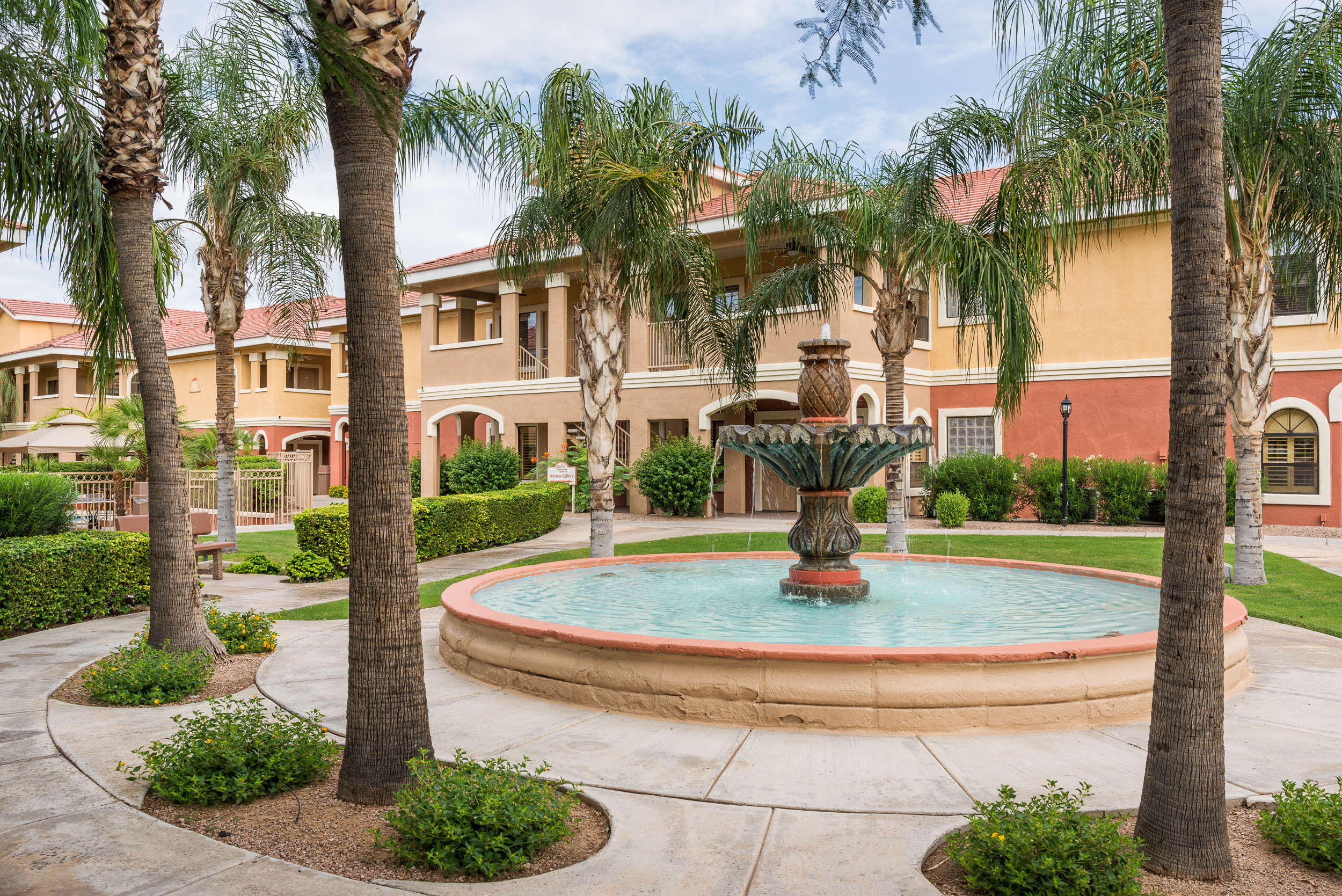 Mesa, Arizona
Holiday Light Display at the Mesa Temple Garden. When: December 31, 2018
Celebrate this Christmas with Mesa Temple Garden Lights. Be thrilled by the sights and sounds of the holidays as thousands of colorful lights and illuminated palm trees complete the awe-inspiring nativity scene. This event is free of charge.
A Winnie the Pooh Christmas Tail. When: November 30 - December 23, 2018
Take a family visit to the annual production of "Winnie the Pooh Christmas Tail" starring everyone's favorite creature from the woods. Always a hit with the kids, the entire gang with Christopher Robbin, Piglet, Pooh, Rabbit, Tigger and the rest will provide memorable fun for the entire family.
Lights of the World. When: November 2, 2018 - January 2, 2019
The holiday-themed light and lantern festival is inspired by the traditional lantern festival of China and features dazzling lantern displays based on different cultures and civilizations. You will be impressed by more than 10 million lights and stunning displays with carnival rides, performances and displays in downtown Phoenix.
Myrtle Beach, South Carolina
Fireworks: Broadway at the Beach by Helicopter Adventures. When: Now thru March 31, 2019
The fireworks show at Broadway at the Beach is a once-in-a-year affair. The spectacular displays that light up the sky are truly a sight to behold.
The South's Grandest Christmas Show. When: Now thru December 31, 2018
Experience the award-winning South's Grandest show, voted "Most Outstanding Holiday Show" by the Myrtle Beach Herald. You will love the exciting line up of singers, dancers, comedians and other holiday themed performances with scenery and special effects for all ages. This truly is an inspirational event that should not be missed.
Park City, Utah
Santa Comes Down the Lift. When: December 16 – 31, 2018
Watch Santa come down the lift to visit Park City with his magical sleigh glowing with Christmas lights. Join in the cheer and give Father Christmas a jolly-full welcome this year!
Snowfest. When: December 22, 2018 – January 6, 2019
This is a delightful 16-day experience filled with live entertainment and plenty of festivities each and every day. Enjoy s'mores and ice sculptors – and keep watch for Santa's arrival on his enchanting sleigh.
Christmas Eve Torchlight Parade. When: December 24, 2018
Be part of one of the most popular holiday celebrations in Park City. You'll be amazed by the lighted torches in hand, as Park City's premier skiers ski turn by turn leading Santa in a procession towards the town. As you wait, enjoy hot chocolate, cookies and plenty of treats prior to the Big Man's arrival.
Park City Holiday Spectacular & Sing-Along. When: December 15-18, 2018
Join in the Holiday celebration at the Egyptian Theatre and enjoy the spectacular choir-led sing-a-long. You will love the showcase of local talent in this holiday-inspired show to celebrate the spirit of the season.
Williamsburg, Virginia
Christmastide in Virginia. When: December 20 thru December 31, 2018
The interpretive program and musical entertainment compares English customs and holiday traditions in in Jamestown Colony during the 17th and 18th century. You will be treated to stories about Christmas and winter during this period along with a depiction of holiday preparation for a farm during the revolutionary era.
Busch Gardens® Williamsburg's Christmas Town. When: November 17, 2018 - January 5, 2019
Come see one of the world's largest light displays with festive food, delightful shows as Busch Gardens® Williamsburg comes alive for the season. Just imagine, 10 million light displays, Pictures with Santa, Meet Rudolph and so many activities to experience.
Colonial Williamsburg's Events. When: Now thru December 31, 2018
Choose from amazing programs like Talk of the Town: Christmastide, More than Words, Regency New Year's Eve Gala, 2018 and so much more throughout the Holidays.
South Beach, Florida
Santa's Enchanted Forest. When: Now thru January 6, 2019
The fun is in full swing at the world's largest holiday theme park featuring more than 100 rides, shows, games and attractions. The fun doesn't stop there! You'll love delicious food, dazzling lights, Santa Time and so much more.
Santa's Flight Academy at Dolphin Mall. When: November 8, 2018 thru December 24, 2018
Join the flight crew and visit Santa. As an official member, you will get a personalized cadet badge, virtual flight suite and dance in the snow.
Annual Lighted Boat Parade. When: Now thru December 17, 2018
Nearly 75 boats will participate in the 21th annual boat parade to celebrate the holiday season. The event will also feature food vendors, bounce houses, DJ and fireworks show.
Daytona Beach, Florida
Nights of Lights. When: now thru January 31, 2018
Watch the night sky come aglow with holiday magic. You will love the tiny white lights that illuminate the nation's oldest city.
Magic Lights Daytona. When: November 16 thru December 31, 2018
To celebrate the holidays, the World Center of racings will be transformed into a magical wonderland of lights. A portion of the proceeds earned from this annual tradition, will go to the Florida Hospital Foundation.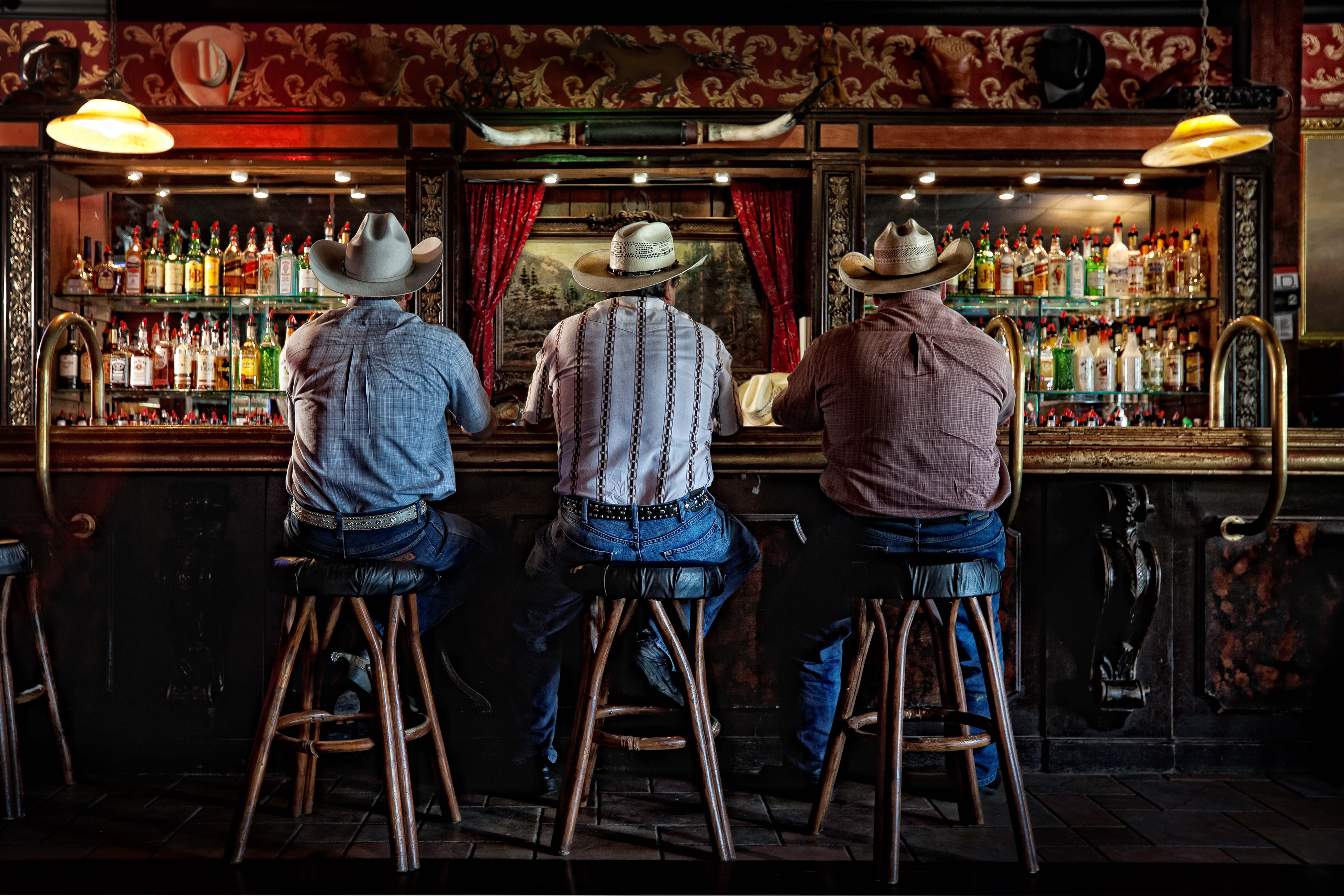 River Ranch, Florida
Christmas Bricktacular. When: Select dates on December 1, 2, 8, 9, 16, 22-31, 2018
Get in on the action for the Holidays, the LEGOLAND® way! The kids will enjoy seasonal shows, twinkling lights, extraordinary treats and the Kids' New Year's Party – all included with general admission. Highlights also include our 30-foot LEGO® Christmas Tree with spectacular dancing lights and songs during the Holly Jolly Jubilee live show.
Christmas at Bok Tower Gardens. When: November 23, 2018 thru January 6, 2019
Get a close up look at the transformation into a holiday showplace with the grandeur of the 1940s. There will be festive concerts, holiday foliage and celebratory events that the entire family will love.
* Events listed are not affiliated with Westgate Resorts. See attractions' websites for complete event dates, availability and details.
If you are a Westgate Owner, call 800-925-9999 option 3 or log into your Owner Account to learn more. Non-Owners, call 407-992-7827 about becoming a Westgate Owner.
When You Check-in, There's a Lot to Check Out
Sign up for our newsletter and check-in to great offers, secret stuff, and special events.