The Ultimate Guide To Your Perfect Digital Detox Getaway
---
Go For a Beachfront Getaway

Get Glamping Under The Stars

Dive Into A Water Park Hotel

Timing & Scheduling Is Key
---
The Ultimate Guide To Your Perfect Digital Detox Getaway
"In every voyage, be fully present." ― Lailah Gifty Akita
The late, great purple rocker Prince once remarked, "Technology is cool, but you've got to use it as opposed to letting it use you." Do you ever feel like a slave to your smartphone? In fact, according to recent studies, Americans check their smartphones compulsively an average of 80 times per day! Author Andrew Sullivan has written that the smartphone has "made the rabbit hole portable, inviting us to get lost in it anywhere, at any time, whatever else we might be doing. Information soon penetrated every waking moment of our lives."
If you find yourself checking your Instagram every five minutes, sleeping with your smartphone and/or slipping into panic mode when your phone suddenly loses charge, perhaps it's good time to take a digital detox getaway this summer. Fortunately, there are no shortage of laid-back vacation opportunities that allow you and your family to totally disconnect from all the hustle and bustle without having to travel all the way to Antarctica, the Australian Outback or Tristan da Cunha (billed as the "world's most remote inhabited island").
In fact, the hospitality industry has readily embraced the concept of digital detox getaways. Some clever resorts have even gone to extremes with so-called "Digital Detox Weekends" where all of your electronic devices are locked in the resort safe for the duration of the getaway. According to NBC News, "Some resorts are offering perks, like snorkeling tours and s'mores, to guests who manage to give up their phones for a few hours. Some have phone-free hours at their pools; others are banning distracting devices from public places altogether." However, you don't have to go to these extremes to craft the perfect digital detox getaway this summer. With a little advance planning and creativity, you can ditch your smartphone and turn your summer vacation getaway into the ultimate rejuvenating experience!
Unwind & Rejuvenate at a Trendy Spa Resort
Plan the perfect digital detox vacation escape and get totally pampered during a luxurious getaway this summer to a trendy spa resort. According to Spa Business magazine, "Digital detox sessions are becoming increasingly popular in spas as people put away their electronic gadgets for a couple of hours, or even a couple of days, in order to truly embrace 'me time'." With state-of-the-art therapeutic treatments, amenities and exercise facilities, spa hotels provide the ultimate in relaxation, allowing you to refresh and rejuvenate during your vacation getaway. Make sure to seek out the full spa resort experience with onsite facilities that offer a comprehensive menu of world-class spa services such as:
Also look for spa professionals who are licensed and trained in the most current spa techniques. Many spa hotels also offer 24-hour fitness centers with cardio equipment and free weights, as well as onsite yoga studios.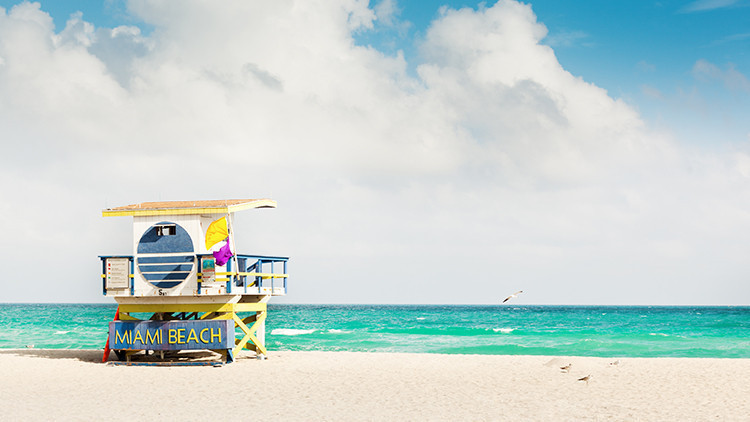 Embark on a Relaxing Beachfront Getaway
Nothing beats relaxing on white-sandy beaches in balmy weather and leaving all your worries behind at a full-service beachfront resort! Popular digital detox beach destinations to consider for your summer vacation getaway include:
Miami Beach, a tropical paradise that encompasses 12 miles of endless recreational and entertainment opportunities such as sunbathing, swimming, sightseeing, boating, fishing, golfing, shopping and world-class dining. Don't miss a visit to bustling South Beach and its nonstop nightlife!

Cocoa Beach, home to the world-famous Cocoa Beach Pier and less than one hour east of Orlando's world-famous theme parks such as Walt Disney World Resort, Universal Orlando Resort and SeaWorld Orlando. With a variety of restaurants, bars, live musical entertainment, specialty shops and outdoor recreational opportunities such as surfing, fishing and beach volleyball, the landmark Cocoa Beach Pier serves as the hub of activity on Cocoa Beach. If you're looking for a hotel in Cocoa Beach Florida near the beach, there's no better place to begin your search.

Daytona Beach, "The World's Most Famous Beach" and home to the landmark Daytona International Speedway, which hosts the annual Daytona 500 (known as the "Super Bowl of Stock Car Racing") in February and the Coke Zero Sugar 400 in July.

Myrtle Beach, along South Carolina's beautiful Grand Strand and known as the "Seaside Golf Capital of the World" with more than 120 championship golf courses. Myrtle Beach also features miles of white-sand beaches, legendary attractions such as Family Kingdom Amusement Park, immensely popular live entertainment venues and massive shopping, dining and entertainment complexes such as Broadway at the Beach.
Experience Luxury Glamping Under the Stars
Seeking the ultimate digital detox destination this summer? Why stay at a mere five-star resort when you can stay at a five million star dude ranch and teepee hotel! Just blend "glamorous" with "camping" and you and your family can enjoy Glamping – a one-of-a-kind adventure in the great outdoors without even roughing it! One of the hottest trends at authentic dude ranches throughout the United States, Glamping allows you the opportunity to escape urban sprawl for a while, enjoy beautiful scenery, get some exercise, breathe some fresh air and embark on invigorating outdoor recreational activities such as horseback riding, hiking and rock climbing. Most importantly, glamping gives you the chance to spend quality time with family and friends in a great outdoor setting. Many of the best glamping opportunities feature such amenities as:
Air Conditioning & Heating Units

Patios with Mosquito Netting

Personal Glamping Concierge Services
In addition, one of the newest glamping trends involves teepee camping (AKA "Luxe Teepees") that combines the best of luxury camping with huge Native-American-style teepees.
Splash Around at a State-of-the-Art Water Park
Beat the heat this summer and cool off at one of the country's amazing family-friendly water park hotels, where you can enjoy a digital detox adventure by barreling down a thrilling waterside, body surfing in a wave pool, and floating along a winding lazy river. Of course, water park hotels can be found all over the country, but the majority are located in the Sunshine State. Water parks resorts in Florida are typically clustered in popular tourist areas such as International Drive in Orlando and the 192 corridor in Kissimmee. Looking for an oceanside setting? Seek out Florida water park resorts in such hotspots as Cocoa Beach, which lies just an hour east of Orlando. For year-round water park enjoyment without having to brave the elements, simply opt for an indoor water park with a retractable roof. It's important to note that not all water park hotels are created equal: Look for ones that offer attractions for all ages ranging from exhilarating waterslides to more mellow children's water play areas, plenty of lifeguards on duty, onsite snack bars with a good selection of refreshments, shaded lounge areas and lockers to rent. A few notable waters parks in premier digital detox travel destinations include:
Shipwreck Island Water Park in Kissimmee, Florida

Wakulla Falls Water Park in Cocoa Beach, Florida

Wild Bear Falls Water Park in Gatlinburg, Tennessee
Spend the Ultimate Staycation Close to Home
Avoid all the stresses of travel altogether and enjoy a digital detox staycation this summer! A staycation features the benefits of saving money, avoiding the stress of traveling long distances and acting like a tourist by getting better acquainted with the great undiscovered attractions in your local area. A staycation can involve everything from booking your favorite local staycation hotel or resort for a long weekend to simply taking various day trips that may include:
Hiking in a Nature Preserve

Enjoying a Bike Ride in the Park

Kayaking on a Scenic River

Cheering on Your Favorite Sports Team

Visiting an Eclectic Art Gallery

Tackling a Home Do-It-Yourself Project

Visiting the Local Farmers Market

Touring an Award-Winning Brewery

Venturing Out on a Day Cruise

Taking an Art Class at the Local University

Getting Tickets to a Live Concert

Booking a Camping Trip at a State Park

Volunteering with a Charitable Organization
Don't forget to digitally detox during your staycation. According to Parents magazine, "Try to take a social media break … give yourself 15 minutes a day to catch up on Facebook and Instagram … but otherwise, pretend you're on an island with limited Internet access – you might find you want to keep this up when you're back from staycation." By the way, according to WalletHub, Orlando is the one of the "Best U.S. City for Staycations" with its abundance of theme parks and eclectic attractions, tropically landscaped resorts, and shopping, dining and entertainment opportunities, as well as its easy access to white-sand beaches (Cocoa Beach and Daytona Beach being less than an hour away via the Beachline Expressway and Interstate 4, respectively).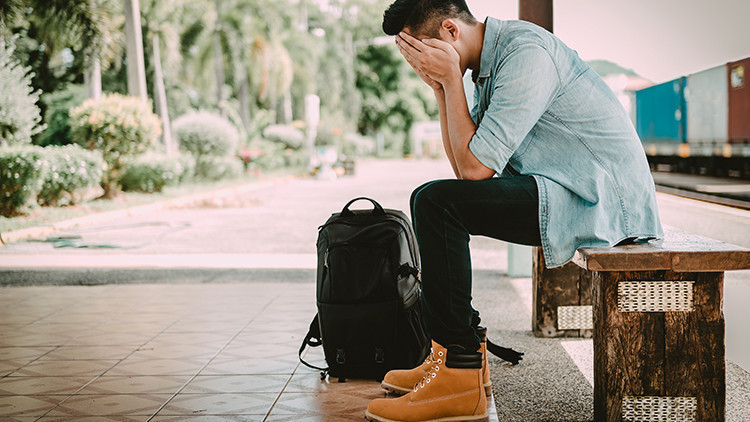 Timing Is Everything When Planning a Digital Detox Getaway
A successful digital detox getaway depends on a variety of factors, including choosing the right destination that will complement your digital detox goals, your frame of mind and willingness to truly limit your technology use and, of course, deciding on the right time of year to travel. In fact, travel doesn't have to be all that stressful if you plan accordingly and schedule your vacation during the absolute best times of the year. For example, make sure to avoid traveling in peak season when prices are high and huge crowds at popular vacation destinations will simply increase your stress level. Work considerations also factor into your digital detox vacation timing. Don't take off work during a busy period when you're totally swamped at the office or it will just contribute to your stress during and after your trip.
Like our travel blog? Want to find a staycation hotel where you can relax more without wiping out your wallet? Learn more about our resort themed hotels, or,... check out these great resorts in Kissimmee, learn more about glamping, take a tour of the best hotel Cocoa Beach has to offer, and figure out the best Disney resorts Orlando Florida has to offer, all right here on Westgate's Travel Blog!
At Westgate Resorts, when you Check-In, there's a LOT to Check-Out! Your vacation awaits. Start planning your next vacation today or talk with a vacation planner at 888-852-2959 or 407-355-2690.
RELATED ARTICLE:
Other tagged pages of interest: orlando hotels near disney, resorts near universal studios orlando, lake buena vista resort, kissimmee resorts, kissimmee hotels, hotels orlando, orlando resorts, staycations
When You Check-in, There's a Lot to Check Out
Sign up for our newsletter and check-in to great offers, secret stuff, and special events.