Westgate's Year in Review
This year marks Westgate Resorts' 40th anniversary and we have had a lot to celebrate in 2022! Founded in 1982, Westgate Resorts has worked tirelessly to become a leader in its industry through innovation, creativity and one big dream: to be your home away from home.
We've enjoyed welcoming so many of our owner families this year and our team members have worked hard to add even more value to your Vacation Ownership as we look forward to welcoming more of you in 2022!
2022: 40 Years of Westgate Memories!
World of Westgate Loyalty Program ("WOW")
Launched in early 2022, the program is free for our owners to join and provides exclusive Owner Benefits. WOW Loyalty Members will receive unique property discounts, specialized amenity privileges and even an annual resort credit that can be used at any of our Westgate-owned restaurants and retail outlets*.
Upon member activation, all Westgate Owners* are immediately assigned a tier level and have the opportunity to reach prestigious Gold, Platinum and Elite tiers to unlock even more benefits. The response to the program has been incredible and after only five months, we celebrated our 100,000th member and expect to have 200,000 members by the end of 2022!
Be sure to visit www.WorldofWestgate.com to enroll in this completely free program and be a part of Westgate history!
World of Westgate Mastercard® Credit Card
If you're looking for a credit card designed for travel and vacation ownership in mind, the World of Westgate Credit Card is exactly what you've been searching for! Released to the public this year, the World of Westgate Mastercard offers incredible savings, no annual fees and unlimited rewards.
Cardholders can enjoy prestigious benefits, including 3% back on Westgate Resorts purchases and 1% back at any Mastercard®-accepted vendor. Plus, cardholders can earn $50 back in rewards when using their new World of Westgate Credit Card to make three purchases within the first 180 days of card sign up.
Start earning rewards immediately when you add your new World of Westgate Mastercard® to your Apple or Google wallet! No matter where your life takes you, the World of Westgate Mastercard® can help you make the most of your journeys.
Westgate Cruise & Travel
Westgate Resorts also understands that getting the most out of your timeshare ownership means benefiting on all of the other weeks of the year that you aren't at your home property. Because of this, we are now extending unlimited access to the Westgate Cruise & Travel Collection membership as an additional owner benefit under the World of Westgate Loyalty program*. Complimentary to you, enjoy access to Silver level benefits of the program even after your Gold level benefits expire.
Since 2017, Westgate owners have saved more than $16.5 million on their non-Westgate travel just by booking through Westgate Cruise & Travel where they experience savings of up to 60% off regularly priced Hotels, Resorts, Cruises, Car Rentals, Tours and more. Your enrollment is automatic & easy to activate if you and your family have not yet enjoyed these savings.
Please call 833-279-2069 to activate your Silver benefits & start saving more with your ownership today!
Discover everything Westgate Cruise & Travel offers »
Westgate Owner Account Management Website
Our industry award-winning Online Account Management (OAM) experience at www.westgateowners.com has been incredibly well received by our owner community. Each week, thousands of owners search for availability, reserve their week, make a payment or transact with their exchange company, all without picking up the phone. Plus, when you reserve online, you save on fees! Our Owner Support Center is always here for you too.
We continue to roll out exciting new enhancements to our Westgate Resorts Mobile App, available in the Apple, Google Play and Windows App stores making it easier than ever to plan and reserve your next vacation. Now you can get to your vacation quicker than ever with the addition of features like mobile check-in and Digital Activity Waiver Completion.
Westgate Resorts Foundation
Dedicated to supporting our Team Members and community, the Westgate Resorts Foundation was committed to sparking positive change throughout the 2022 year. While 2020 left the world reeling, our Foundation the future as an opportunity for hope and influence – 2022 was a year to get back on track and do better. In 2022, the Westgate Resorts Foundation did just that, handing out over 2,000 school-supply-filled backpacks and 3,000 holiday gifts to Westgate Team members' kids.
The Foundation also gave out 1,000 free vacations to military and veteran families in a weekend of fun with its annual Military Weekend celebration, complete with $50,000 in grants awarded to deserving military nonprofit organizations.
Westgate Resorts Excursions
In addition to offering incredible on-site amenities for the entire family to enjoy, Westgate Resorts launched its Excursions initiative at several properties, including Westgate Lakes Resort & Spa, Westgate Smoky Mountains Resort & Water Park, Westgate Vacation Villas Resort, Westgate Branson Woods Resort, Westgate Branson Lake Resort, Westgate Myrtle Beach Oceanfront Resort, Westgate Park City Resort and Westgate Cocoa Beach Resort.
Families and groups can now enjoy outings set up by Westgate Resorts and expand their Westgate memories outside the resort! Excursions like a trip to Gatorland in Orlando, FL or White Water Rafting in Gatlinburg, TN, can be set up by contacting the resort concierge.
Discover more about Westgate Excursions »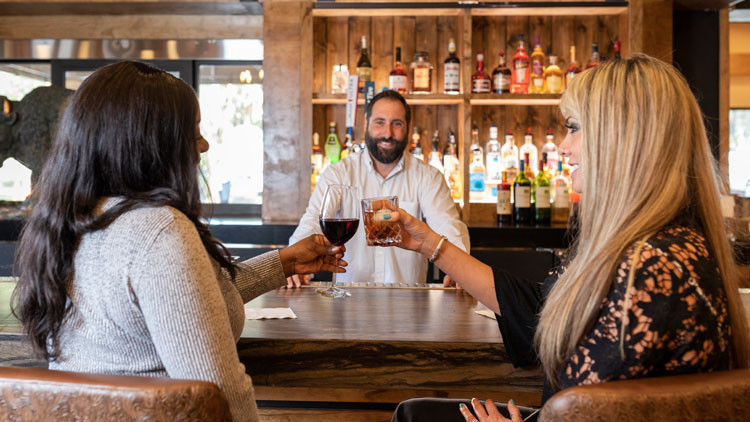 Westgate River Ranch Resort & Rodeo
Centered on 1,000 acres of untouched Florida land, Westgate River Ranch Resort & Rodeo is the #1 spot for wild adventures, luxury camping and now enhanced cowboy fare. In March 2022, the dude ranch resort officially opened the River Ranch Cattle Company Chophouse & Bar, a new "ranch chic" dining experience just off the lobby entrance.
River Ranch Cattle Company is a fine-dining steakhouse offering the freshest cuts of beef, along with Florida-grown local produce, southern-style entrees and an expansive wine and cocktail menu. Resort guests can expect to see a wide-range of Florida-inspired dishes, including Wild Boar Barbecue Ribs, Wild Florida Gator Buffalo Dip, "Palomilla Style" Skirt Steak and the signature Smoked Old Fashioned cocktail.
Also happening at the resort in 2022 is the 2nd Annual World of Westgate Pro Rodeo Championship Finals! Occurring over three nights, beginning on Thursday, December 15, with its popular evening of live music at the Nashville Singer-Songwriter Series. No matter your reason for visiting, there are many wild experiences waiting for you at Westgate River Ranch!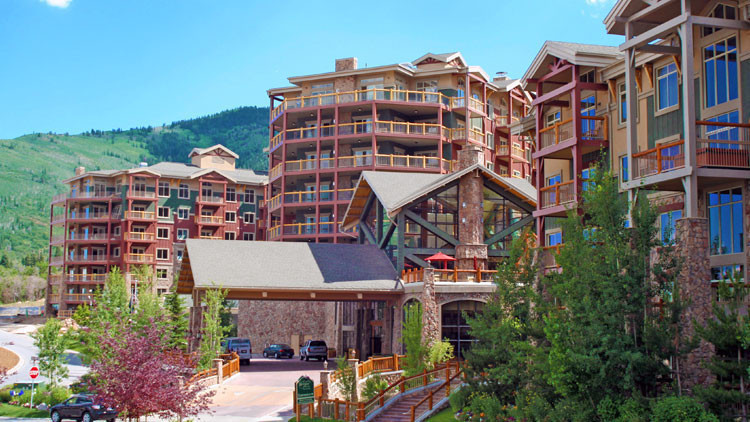 Westgate Park City Resort & Spa
If you're looking for a reason to visit Park City, UT, we've got eight of them! Westgate Park City Resort & Spa took home eight top honors in the 2022 Best of State Awards, including:
Best Destination Spa – Serenity Spa

Best Ski Resort – Westgate Park City Resort & Spa

Best American Pub – Drafts Burger bar

Best Gourmet Burger – Drafts Burger Bar

Best Chef – Edge Steakhouse: Wayne Christian

Best Steaks – Edge Steakhouse

Best Wine List – Edge Steakhouse

Best Wine Service – Edge Steakhouse
This marks the 10th consecutive year that Westgate's luxury mountain resort has earned the title of Best Ski Resort and brings the property total Best of State awards to 73. Located at the base of Canyons Village at Park City Mountain, Westgate Park City Resort & Spa features 488 rooms and suites at its ski-in/ski-out location within Park City's 7,300+ skiable acres.
Westgate Vacation Villas & Town Center Resort
Combining an inviting atmosphere with flavors that burst, Westgate revealed a new restaurant concept at Westgate Vacation Villas & Town Center in May 2022, Los Amigos Mexican Grill & Tequila Bar. Our company's latest dining experience offers the authentic taste of Mexican recipes enriched with locally produced ingredients and creatively crafted with contemporary techniques.
Including snackable bites like Tableside Guacamole and Mexican Street Corn Riblets to classic Mexican Dishes like Chile Relleno De Picadillo, Los Amigos' menu is a culinary adventure that will transport your taste buds from Kissimmee to Tijuana.
If having a delicious new restaurant wasn't enough, resort goers can enjoy an abundance of good times and better meals with additional dining options at Villa Italiano Chophouse, reaching the No. 1 spot on TripAdvisor for the best restaurants in Kissimmee, Florida, in 2022.
Westgate Myrtle Beach Oceanfront Resort
When you stay at Westgate Myrtle Beach Oceanfront Resort, enhance your vacation experience with the brand-new complimentary parking garage! Completed in April 2022, the new $18 million, nine-story parking structure provides 454 additional parking spots on property, bringing the total to almost 600 spaces. Built to support future resort expansion, Myrtle Beach is an ever-growing family-friendly vacation destination and this parking garage adds convenience and safety assurance to our owners and guests!
Other Achievements Made in 2022:
Westgate Resorts received seven major American Resort Development Association (ARDA) Awards, two being the prestigious ACE Project of Excellence Award for Westgate River Ranch Resort & Rodeo and Best Information Technology Team for the development of the World of Westgate Loyalty Program.

Westgate Las Vegas Resort & Casino was featured in a digital magazine, called Thirsty, which covers the trendiest bars and restaurants throughout the nation.

Westgate River Ranch Resort & Rodeo reached over 11 million monthly readers in Travel + Leisure's "8 Best Places for Camping in Florida" article, which was re-published to MSN/Yahoo News to an additional 81 million readers per month.

Westgate Lakes Resort & Spa was featured in seven Lifestyle Media Group publications, reaching over 500,000 total readers in South Florida.

Westgate Cocoa Beach Resort was featured in World Bride Magazine, a leading publication in the wedding industry. The property was included in an article about bachelorette parties.

Conde Nast Traveler recognized Westgate Lakes Resort & Spa as the sixth-best resort in Orlando in its 35th annual Readers' Choice Awards.

Westgate Painted Mountain Golf Resort completed an extensive remodel of 32 villas, including living room, kitchen and bathroom upgrades.

Westgate Palace Resort received full renovations of Timeshare Villas in Tower A to provide all the comforts of home.

Westgate Smoky Mountain Resort & Water Park completed the construction of multiple cabins, finished upgrades to the fitness center and remodeled the full-service Serenity Spa.

Westgate Park City Resort & Spa completed a full remodel of the award-winning Serenity Spa and the main lobby space.

Westgate Towers Resort finished various updates to the main lobby area and renovation of multiple timeshare villas.

In-unit and exterior upgrades were made at additional resorts, including Westgate Blue Tree Resort, Westgate Branson Woods Resort, Westgate New York Grand Central, Westgate Flamingo Bay Resort, and more!
We're Looking Forward to 2023!
Your support as a member of the Westgate Resorts family made all the difference in 2022. We know great things are coming in 2023 as your source for a lifetime of vacation memories.
If you're a Westgate Owner, call 800-925-9999 or log into your Owner Account to learn more. Non-Owners can call 407-992-7827 for additional information.
---
*New benefit does not apply to Owners who have acquired their Timeshare week(s) from any third party and not directly from the Developer, Westgate Resorts.
When You Check-in, There's a Lot to Check Out
Sign up for our newsletter and check-in to great offers, secret stuff, and special events.