Westgate's Year in Review
We haven't seen anything quite like 2021, a year in which self-reflection reigned and valuing ones' time became a priority. Travel has returned as an important part of our lives again as many have realized that time passes quickly and there are so many places to see, things to do and adventures to be had!
We have enjoyed welcoming back so many of our owner families this year and our team members have worked hard to add even more value to your Vacation Ownership as we look forward to welcoming more of you in 2022!
2021: Get Ready for a New Era of Travel!
World of Westgate Loyalty Program ("WOW")
Launching in early 2022, the program is free for our owners to join and provides exclusive Owner Benefits. WOW Loyalty Members will receive unique property discounts, specialized amenity privileges and even an annual resort credit that can be used at any of our Westgate-owned restaurants and retail outlets*.
Upon member activation, all Westgate Owners* are immediately assigned a tier level and have the opportunity to reach prestigious Gold, Platinum and Elite tiers to unlock even more benefits. Be sure to visit www.WorldofWestgate.com for a first peak at some of the great benefits awaiting you and be on the lookout for full program launch very soon.
Westgate Cruise & Travel
Westgate Resorts also understands that getting the most out of your timeshare ownership means benefiting on all of the other weeks of the year that you aren't at your home property. Because of this, we are now extending unlimited access to the Westgate Cruise & Travel Collection membership as an additional owner benefit under the World of Westgate Loyalty program*. Complimentary to you, enjoy access to Silver level benefits of the program even after your Gold level benefits expire.
Since 2017, Westgate owners have saved more than $15 million on their non-Westgate travel just by booking through Westgate Cruise & Travel where they experience savings of up to 60% off regularly priced Hotels, Resorts, Cruises, Car Rentals, Tours and more. Your enrollment is automatic & easy to activate if you and your family have not yet enjoyed these savings.
Please call 833-279-2069 to activate your Silver benefits & start saving more with your ownership today!
Discover everything Westgate Cruise & Travel offers »
Westgate Owner Account Management Website
Our industry award-winning Online Account Management (OAM) experience at www.westgateowners.com has been incredibly well received by our owner community. Each week, thousands of owners search for availability, reserve their week, make a payment or transact with their exchange company, all without picking up the phone. Plus, when you reserve online, you save on fees! Our Owner Support Center is always here for you too.
We continue to roll out exciting new enhancements to our Westgate Resorts Mobile App, available in the Apple, Google Play and Windows App Stores making it easier than ever to plan and reserve your next vacation. Now you can get to your vacation quicker than ever with the addition of features like mobile check-in and Digital Activity Waiver Completion.
WestgateCARES Program
In 2020, we launched the WestgateCARES program to showcase our industry-leading safety standards and protocols. This year has undoubtedly proved the importance of travel and we were excited once again to see our resorts filled with vacationing owners. Westgate's commitment to the safest vacations possible continued in 2021 with our company-wide vaccination rate: 98%. We're committed to your safety from the moment you step on property, and our team's health in years to come. It's one more, and maybe the most important way you know that WestgateCARES.
Westgate Resorts Foundation
Dedicated to supporting our Team Members and community, the Westgate Resorts Foundation made a commitment to spark positive change throughout the 2021 year. While 2020 left the world reeling, our Foundation saw 2021 as a year of hope and influence – a year to not just get back on track, but to do better. In 2021, the Westgate Resorts Foundation did just that, handing out almost 2,200 school-supply-filled backpacks and 3,100 holiday gifts to the kids of Westgate Team Members. The Foundation also hosted 900 military and veteran families in a free weekend of fun with the return of its annual Military Weekend celebration, complete with $50,000 in grants awarded to deserving military nonprofit organizations.
Westgate New York Grand Central
The $20 million historic renovation of our New York hotel, Westgate New York Grand Central is complete, preserving and uplifting the elegance of a bygone era and the 1930's art deco period in the heart of Tudor City. This iconic retreat, steps away from all that Midtown Manhattan East has to offer is truly inspiring with period-specific reimagined lobby and 299 Luxe guest rooms and suites. Modern amenities abound while the charm of circa 1930 remains including a true rarity in the city of Luxe King Balcony rooms to step out onto with unparalleled view of iconic landmarks. Check out the elegant history that radiates from Tudor City with your exclusive Owner Rental discount – there's no nicer or more cost-effective way to visit the Big Apple!
Westgate Smoky Mountain Resort & Spa
We are happy to announce the completion of the rebuilding of Westgate Smoky Mountain Resort & Water Park after the devastating fire of 2016 that destroyed a large amount of the property with the last 69 cabins and 624 villas done along with Pedestal Homes 1, 2, 7 8 and 9 in the valley with new interiors, finishes, furniture and appliances. Enjoy the reimagined Grand Entry monument with a new entrance sign, landscaping and landscape lights for an exciting and scenic welcome.
Additionally, six timeshare villas in Cabin 7 have gone through renovation with updated flooring and paint as well as updated cabinets and countertops to create a memorable experience from the moment you step inside.
New firepits have been added and strategically placed throughout the resort for added relaxation and gorgeous mountaintop views!
Westgate Lakes Resort & Spa
We can't wait for you to splash your cares away at our completed $12 million state-of-the-art Treasure Cove Water Park at Westgate Lakes Resort & Spa including an Aqua Play Splash Pad, Lazy River, Wave Pool, Dual Slide Complex, Tiki Bar and Deck. Wind through a kaleidoscope of colors and light with winding drops and dives at the Pool Slider and AcquaTube. Enjoy delicious meals and exotic drinks with two full-service restaurants serving classic American or Hawaiian inspired food. Other features for your enjoyment include lounge seating and cabanas for the ultimate relaxed vacation experience with a sound system installed throughout the water park.
Check-in to our brightly renovated Lobby and experience villa renovations in Buildings 500, 1000, 1200 and 1300 with luxury flooring, stunning artwork and décor and fully remodeled bathrooms that make you feel like you're in a spa retreat!
Westgate Las Vegas Resort & Casino
Westgate Las Vegas Resort & Casino offers legendary entertainment and fun for all ages with new pickleball courts and over 4,200 square feet of digital screens in the SuperBook®, the world's largest race and sportsbook, with the latest technology in high-definition digital! Barry Manilow was back in 2021 performing exclusively at the resort in our iconic theater with dates now extended through April 2022! Come experience this beloved, legendary entertainer perform his top hits and classics with an extraordinary show.
Westgate Branson Lakes Resort
We completed renovation of all our timeshare villas with everything from luxury flooring to draperies and small appliances! The fully remodeled bathrooms provide a soothing and calm wellness experience that is sure to enhance your stay at this serene lakefront resort! From the moment you step onto the property, the refreshed lobby and public spaces welcome you and enhance the surrounding natural beauty.
Westgate River Ranch Resort & Rodeo
New amenities have been added to make even more vacation memories with the entire family from a brand new Escape room where working together will solve the puzzles and riddles it holds to a Wallaby Experience at the Petting Farm! That's not all, we introduced our own Nashville Singer Songwriter Series, a unique country music experience featuring a lineup of accomplished artist bringing the best music from Nashville! Enjoy more water activities with the brand-new Kissimmee River Queen, a 40-passenger evening cruise experience plus more airboats and swamp buggies!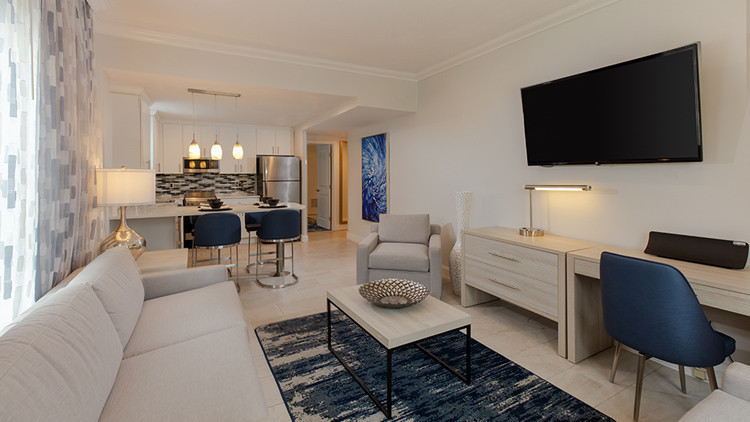 Other Improvements and Upgrades
We're always working to improve your experience and add greater value to your vacation ownership at many of our other resorts, too.
Check out the complete renovation of all 204 timeshare villas at Westgate Flamingo Bay Resort, which was awarded the ARDA Refurbishment: Unit Award for outstanding improvements made to enhance the vacation experience in 2021!

Experience a complete 360, luxurious dining experience under the stars at our new Alpenglobes at Edge Steakhouse at Westgate Park City Resort & Spa

Remodel of hundreds of timeshare villas at Westgate Myrtle Beach Oceanfront Resort, with the completion of a brand new parking garage expected in January 2022

The remodel of some of our Florida resorts, including Westgate Palace Resort, Westgate Leisure Resort – all with beautiful new villas waiting for your family to experience
Visit the Westgate Resorts Travel Blog for a complete list of all the work completed in 2021 and upcoming in 2021.
We're Looking Forward to 2021!
Your support as a member of the Westgate Resorts family made all the difference in 2020. We know great things are coming in 2021 as your source for a lifetime of vacation memories.
If you're a Westgate Owner, call 800-925-9999 or log into your Owner Account to learn more. Non-Owners can call 407-992-7827 for additional information.
---
*New benefit does not apply to Owners who have acquired their Timeshare week(s) from any third party and not directly from the Developer, Westgate Resorts.
When You Check-in, There's a Lot to Check Out
Sign up for our newsletter and check-in to great offers, secret stuff, and special events.